Recooling plants VDI 2047-2 | Hygienic cooling water control
Cooling water control and monitoring with leading measurement technology
Water treatment for recooling plants according to VDI 2047-2 and VDI 3803-3.4.
Water treatment, cooling water control in recooling plants are subject to the guidelines according to VDI 2047-2 and 3803-3.4.
The legislator has adopted a new corresponding hygiene – guideline.
"Recooling plants – ensuring hygienic operation of evaporative cooling plants".
This guideline is also referred to as the VDI cooling tower rule.
In this directive, the obligations of operators for the prevention of legionella are precisely regulated. Plant operators must implement the requirements of the new directive, i.e. take the necessary measures. Failure to comply with the operator's obligations may even result in criminal penalties.
In order to be able to guarantee trouble-free and hygienic operation of a cooling tower system in accordance with the guidelines in the long term, a professional water treatment system is essential.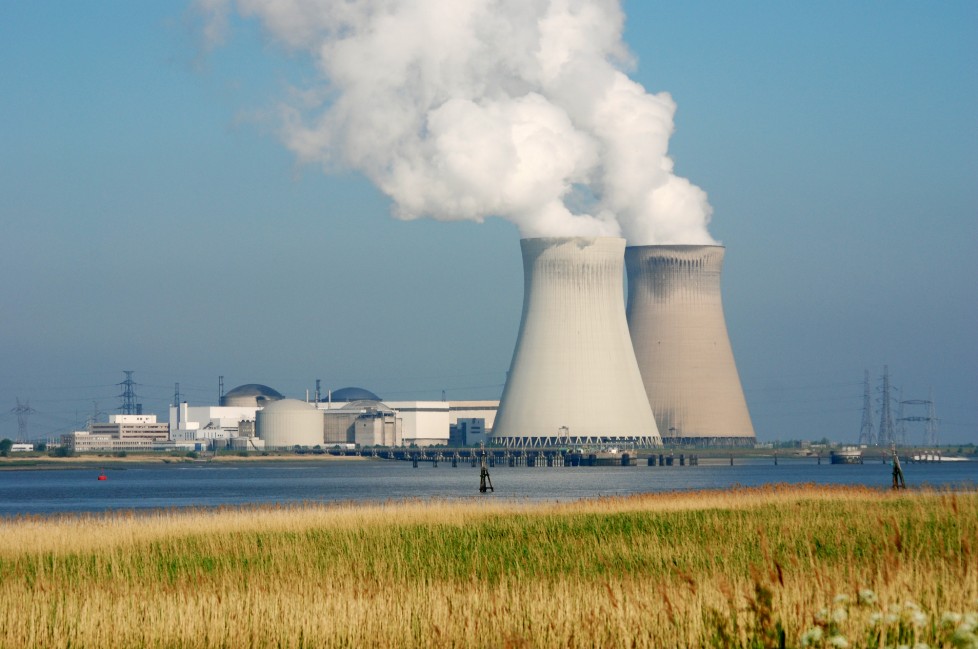 The cooling water control and monitoring of recooling plants
A large number of different types of recooling plants are in operation.
These are essentially differentiated into three cooling systems.
Closed cooling systems
Semi-open cooling systems
Flow-through cooling systems
In all three cooling systems, the salt concentration of the cooling water increases steadily due to evaporation.
The result is an increased salt and mineral content in the circulating water.
This leads to calcification, mineral deposits and corrosion in the cooling water system and in the cooling tower.
The guideline of the VDI 3803 writes under point "3.4 for evaporative recooling plants" that the water quality of the circulating water has to be adapted to the building materials of the cooling circuit.
Treatment of the cooling water is therefore necessary in order to operate a recooling plant in compliance with the guideline.
A water treatment plant for recooling plants is complex
In addition to water softening, various additional parameters must be measured and controlled.
The schematic structure (example) of a water treatment plant for recooling plants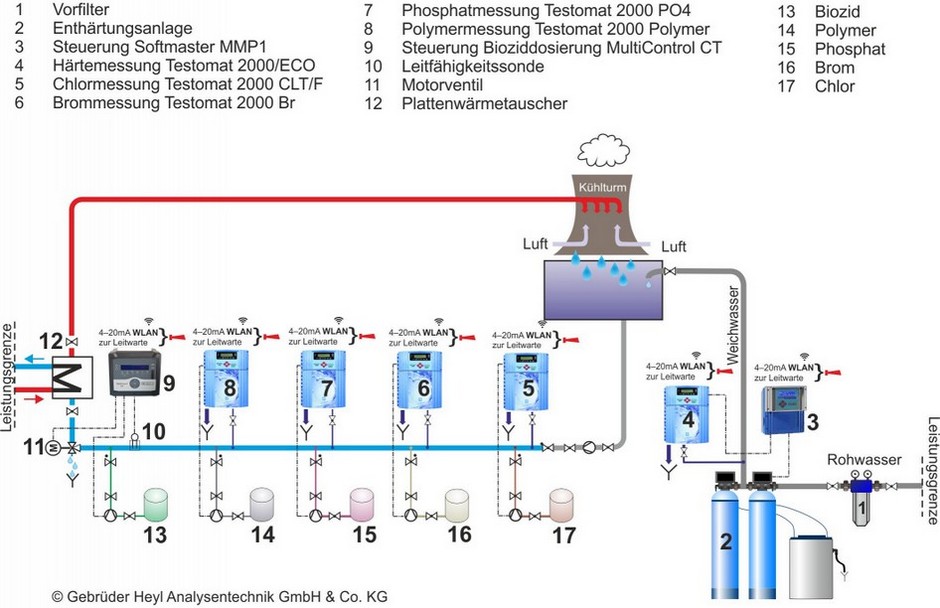 Water treatment plant for recooling plants
Due to the clear legal obligation to comply with the VDI guidelines, the investment for recooling plant operators is a necessity.
Without hygienic (legionella prevention) water treatment, the operation of a plant in case of damage can be considered a criminal act and be punished.
Request individual offer directly online
Request an offer directly via the watch list.
After consultation with you, we will be happy to create your individual offer with these products or products that match your needs.
Our experts will contact you prepared.