System solutions for Water treatment plants Bremen
industrial measurement technology, UV and ozone technology for water treatment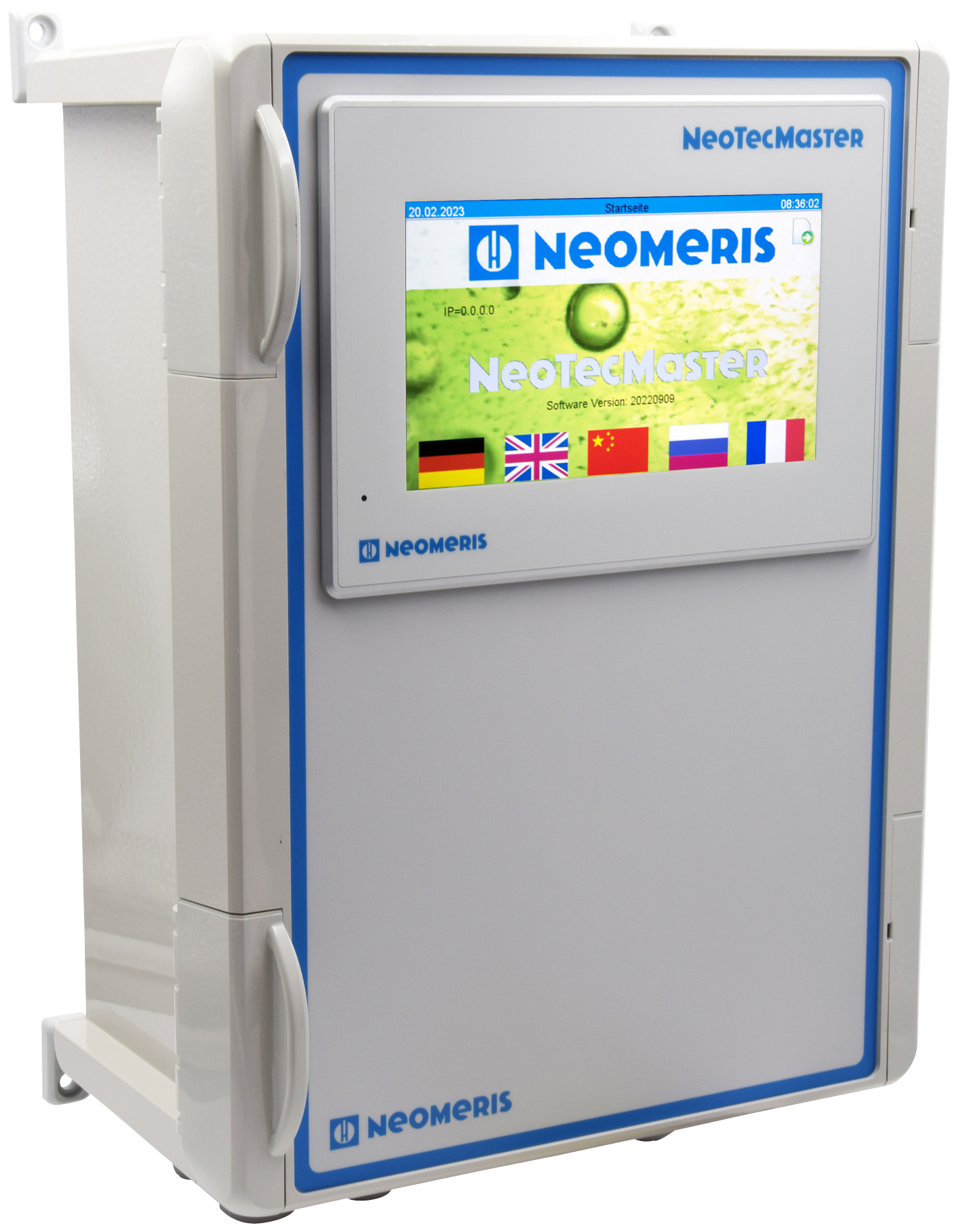 The NeoTecMaster® Multicontroller concept is a basic building block for any water treatment plant.
Technical highlights
Available as 4 or 8 channel system
Modular concept for signal inputs (Modbus-RTU, 4-20 mA or RS232)
Software architecture for integration of Testomat EVO, Testomat 2000, Testomat LAB, Testomat 808, Testomat 808 SiO2 and Neomeris Select already available
Ethernet interface for network integration
Visualization of status messages and measured values via web interface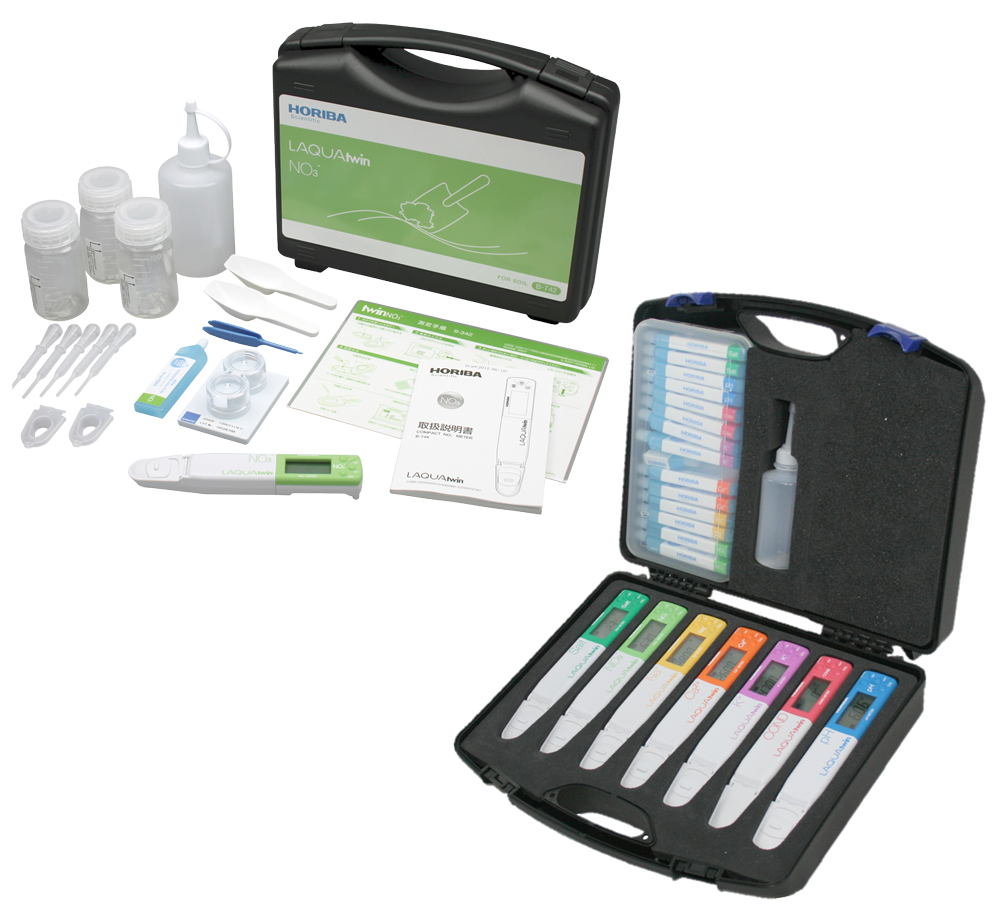 The pocket testers are suitable for the measurement of industrial waste water, drinking water as well as products from the food and beverage industry and the agricultural sector
Fast analysis of measurement parameters on site
Easy and uncomplicated handling
High-quality sensor technology
Broad product portfolio for use in different application areas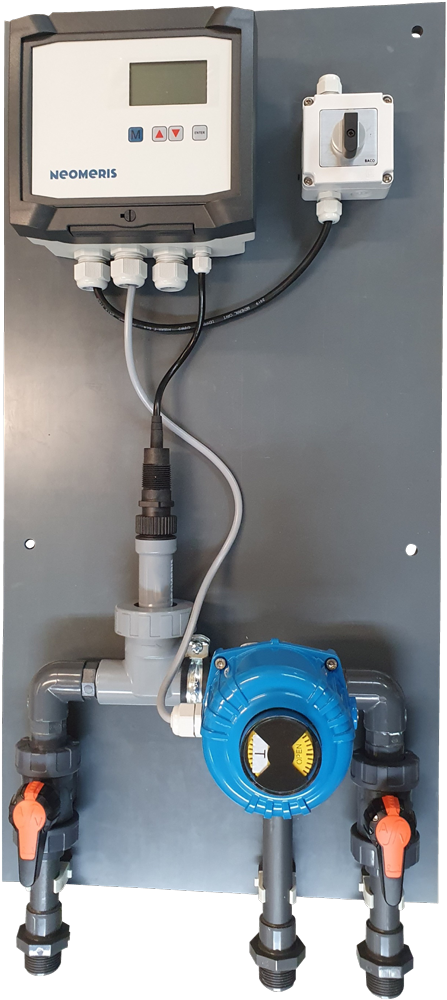 The Neomeris blowdown panel was developed for simple conductivity-controlled blowdown processes in the cooling tower area
Preprogrammed and electrically wired ready for operation
Factory pre-calibration of the conductive conductivity measurement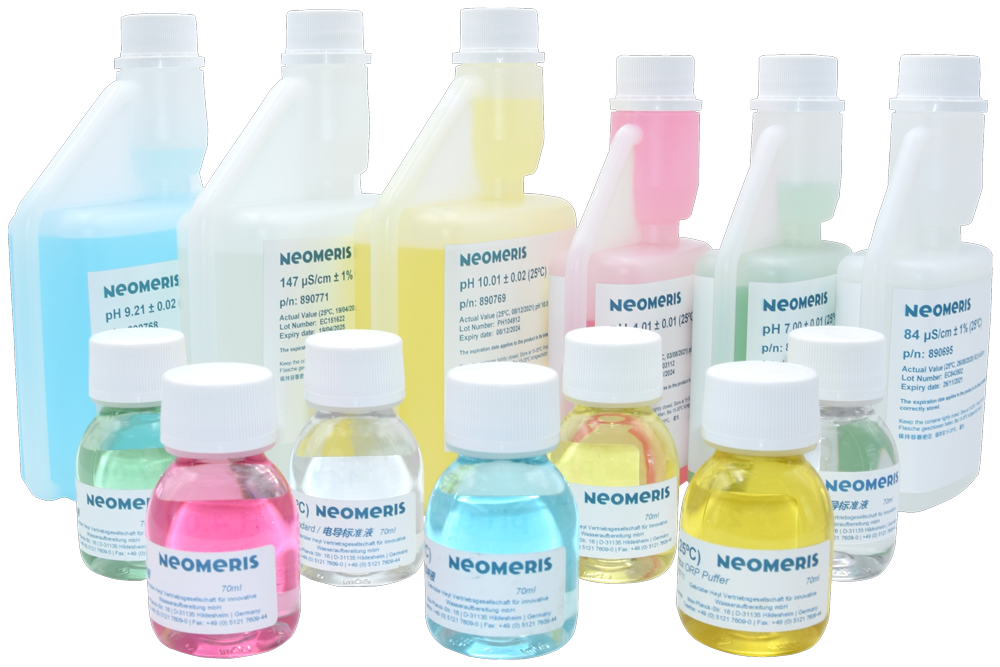 High-quality buffer and calibration solutions for calibrating your electrodes with special hygienic closure
Available in 100 ml and 500 ml bottles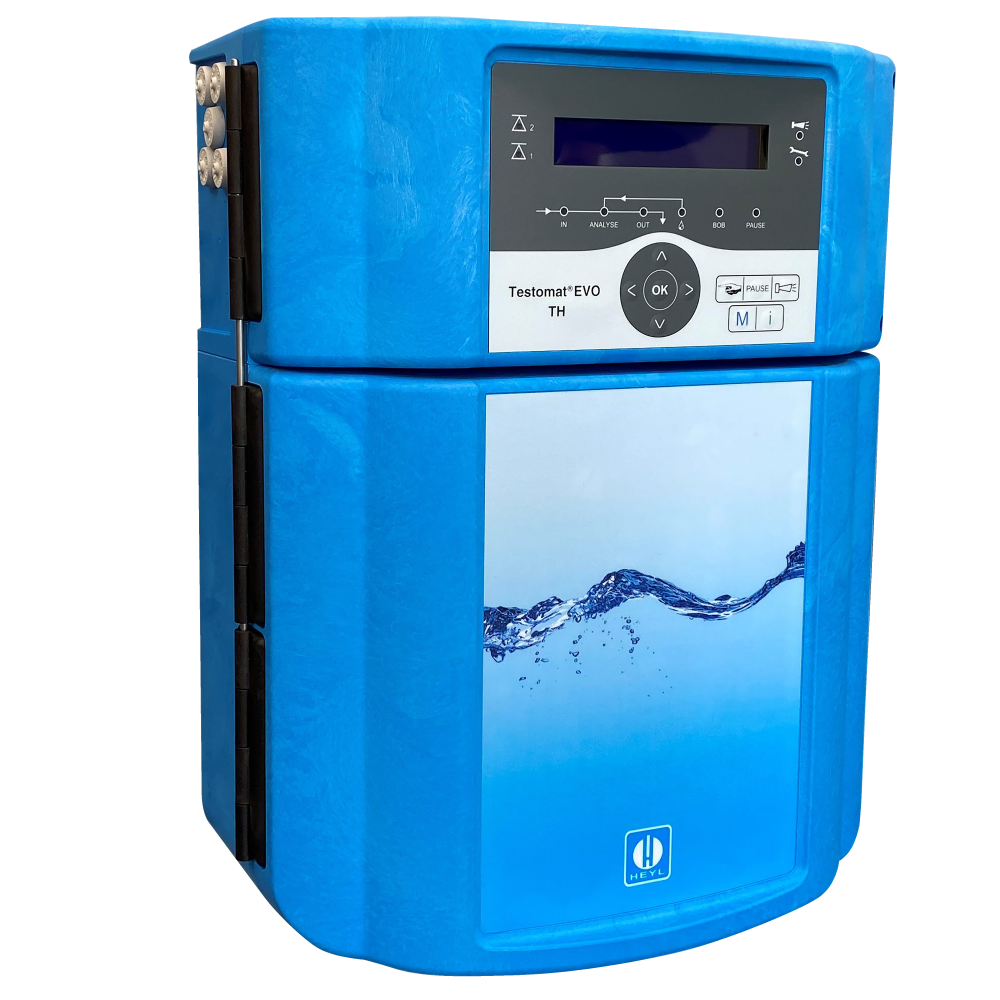 Testomat® instruments available for more than 20 parameters; continuous development of new instruments for new maximum process reliability in water treatment.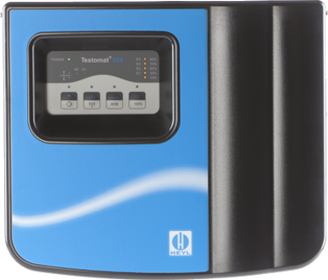 The Testomat 808 is a compact analyzer for the Online - measurement of water hardness according to the principle "limit value monitoring with color change".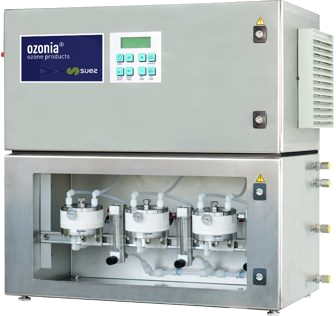 Ozone generators for water treatment.
Electrolytic ozone generators for ultrapure water - disinfection residual ozone destructors.

UV systems for water disinfection
UV technology - DVGW / ÖVGW certified UV systems
UV systems for drinking water, ultrapure water and process water disinfection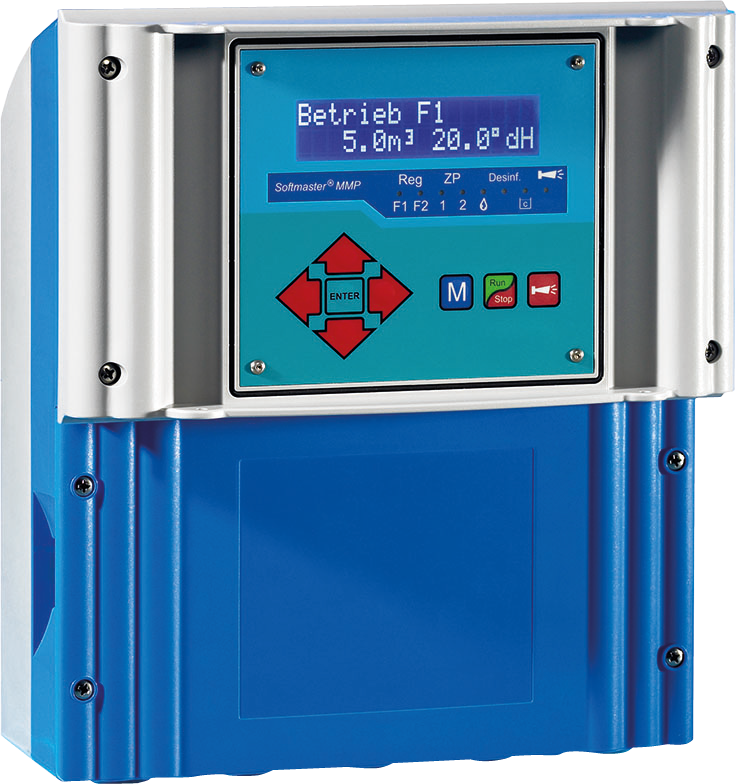 The Softmaster® micro-controller series is a cost-effective alternative to process control systems for controlling various water treatment plants
Tradition and future for innovative Water treatment plants Bremen
Water treatment with the latest measurement and control technology, Bremen
The strictest legal requirements apply throughout Germany for water treatment and the quality of drinking water. Essential are the Drinking Water Ordinance – TrinkwV for short – and the Infection Protection Act. The consistent treatment and control of water in accordance with these specifications prevents chemical or microbiological contamination and also that caused by viruses. State-of-the-art measurement technology, control and regulation technology is essential in water treatment and monitoring.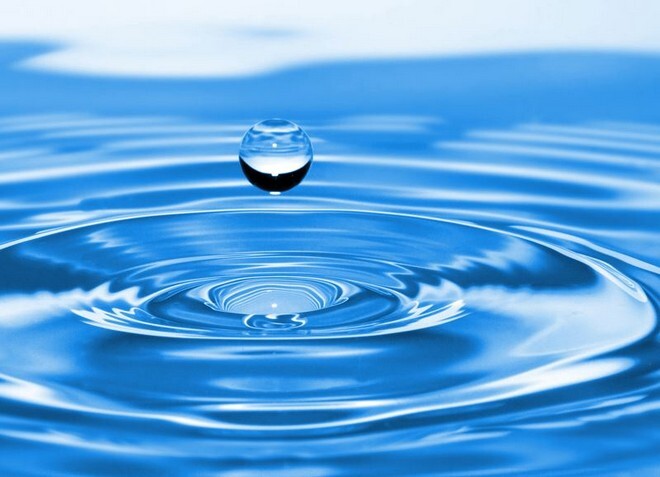 Cleanest drinking water: Bremen is ahead!
Cleanest drinking water: Bremen is ahead!
Drinking water in Bremen has far better test results than the national average. With just under 570,000 inhabitants, the Hanseatic city is the eleventh largest metropolis in Germany, but when it comes to drinking water quality, it is tops. In September 2020, geoscientists from Jacobs University tested the quality of rivers, lakes, groundwater and drinking water throughout Germany. They found far lower levels of pollutant residues in Bremen's drinking water than elsewhere. Bremen's tap water is thus not only suitable for drinking or cleaning, but also for preparing baby food or making whiskey or gin.
The Stadtwerke Bremen, or swb for short, is responsible for the water supply. They supply the entire federal state of "Freie Hansestadt Bremen" and thus also the seaside town of Bremerhaven, which is located more than 50 kilometers to the north. Their supply area covers a total of over 680,000 people.
The reasons for the excellent quality of the drinking water in Bremen are threefold: First, the water treatment with state-of-the-art control and regulation technology. Second, water extraction – and third, permanent monitoring with high-tech measuring technology. More on one – water treatment – later, first on the second point, water extraction.
Where does the drinking water for Bremen come from – and who controls it?
Drinking water for Bremen is 100 percent groundwater, obtained from deep wells. It does not contain any bank filtrates. Because of the depth of the wells, it does not come into contact with surface water and does not have its level of contamination.
Measurement and control technology makes a significant contribution to the third point, monitoring and quality control – for example, through measuring devices for chemical parameters. swb regularly takes samples at more than 60 locations in Bremen and Bremerhaven. In addition, there is voluntary self-monitoring by an accredited, independent testing laboratory. It tests the water for over 150 parameters and constituents. This is about twice as many parameter tests as prescribed by the Drinking Water Ordinance. The people of Bremen and Bremerhaven can therefore rely on their water quality.
The diverse water treatment in Bremen: From drinking water to process water
The diverse water treatment in Bremen: From drinking water to process water
The city of Bremen is completely surrounded by Lower Saxony. Consequently, much of the water comes from the surrounding area of Lower Saxony, about 85 percent. The largest source is the water treatment plant operated by Harzwasserwerke in Ristedt near Syke. It supplies Bremen with around 14.5 billion liters a year. Just under ten billion liters per year come from the second largest source, the Panzenberg waterworks near Verden. Another water supplier for Bremen is the Oldenburgisch-Ostfriesischer Wasserverband from Wildeshausen.
Around 16 percent of the water comes from the swb waterworks in Bremen-Blumenthal. It produces around 5.5 million cubic meters per year from 12 deep wells. Water treatment here takes place in three steps. First, oxygen is added to the water to isolate iron. The iron particles remain in a sand filter. In a subsequent trickling process, the water again absorbs oxygen and dissolved carbonic acid is discharged. In another filter, called demanganization, microorganisms eliminate manganese residues. Finally, a little sodium hydroxide solution is used to regulate the pH value. At all the main stations, the processes are monitored and regulated with measuring systems and controls for water treatment plants. Neomeris from Hildesheim is a specialist for water treatment system solutions.
Water treatment Bremen: The product drinking water is "soft
Good for washing machines and coffee makers: the water hardness in Bremen. With an average of 5.8 to 7.3 °dH (degrees of German hardness), the water is considered soft. Only the Tenever area is supplied with medium-hard water averaging 13.7°dH, as of July 2020 (source: Stadtwerke Bremen). Water hardness meters regularly determine the values and continuously transmit the readings to control rooms, where they are documented.
With its very clean drinking water, Bremen is considered an excellent location for the food industry. Other industrial sectors, however, require so-called ultra-pure water. In many cases, it is also used in food or beverage production, but also in even more demanding areas. The medical technology and pharmaceutical industry are examples, as are research laboratories and semiconductor production.
Even more sensitive: water treatment of ultrapure water
Ultrapure water must contain virtually no foreign substances, hence the name. Even those substances that are healthy and compatible for humans and animals are removed in ultrapure water treatment, especially minerals, calcium and magnesium. This is only possible thanks to the reliable precision of state-of-the-art measurement and control technology.
Waterworks continue to produce what is known as process water for industrial plants. It is not intended for human consumption, but must not contain any substances or microorganisms harmful to the plants, such as legionella, or dissolved ingredients such as heavy metals or silicates.
Drinking water, process water or ultra-pure water, Bremen, with high-tech measurement and control technology from Neomeris, Hildesheim