System solutions for Water treatment plants Bonn
industrial measurement technology, UV and ozone technology for water treatment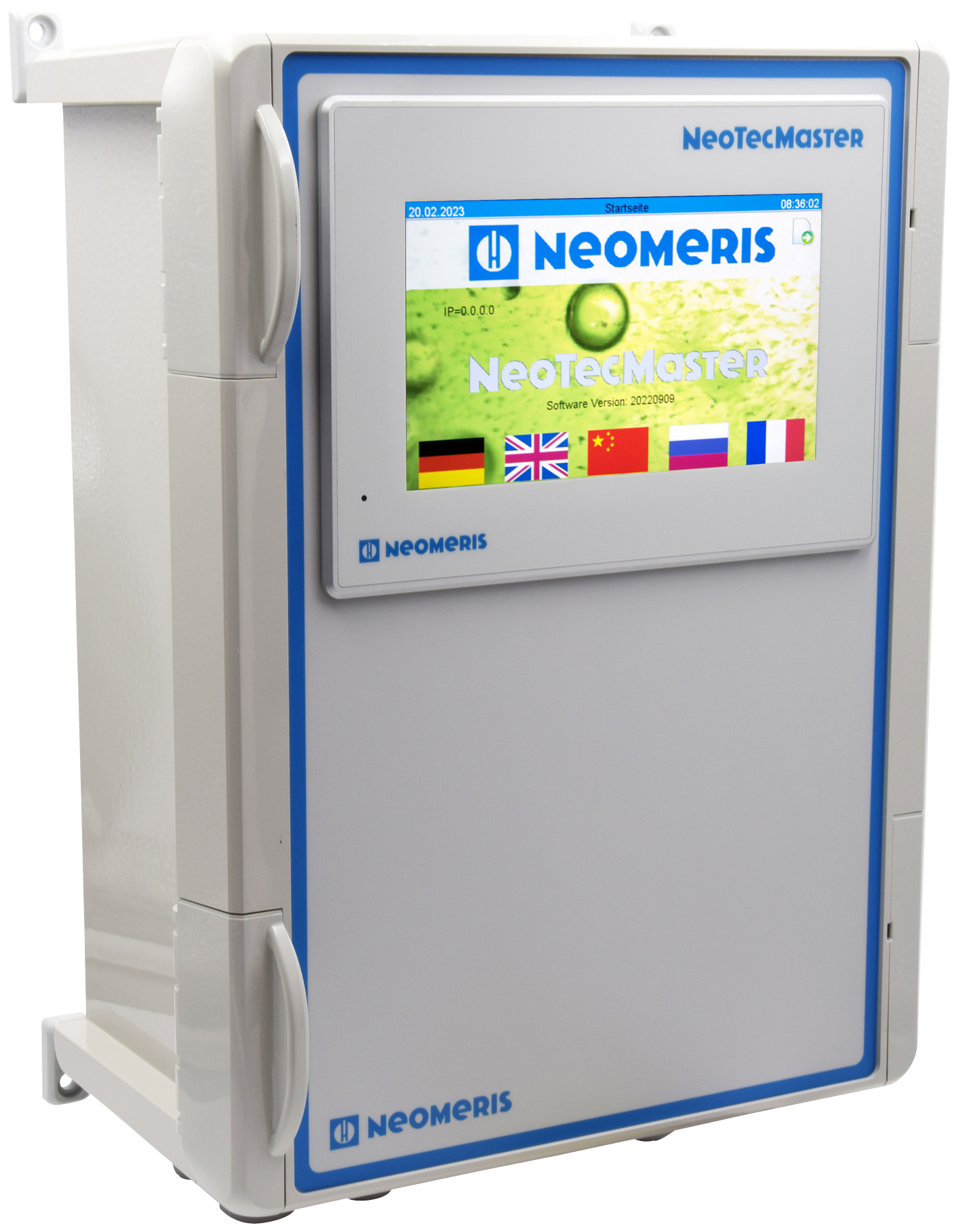 The NeoTecMaster® Multicontroller concept is a basic building block for any water treatment plant.
Technical highlights
Available as 4 or 8 channel system
Modular concept for signal inputs (Modbus-RTU, 4-20 mA or RS232)
Software architecture for integration of Testomat EVO, Testomat 2000, Testomat LAB, Testomat 808, Testomat 808 SiO2 and Neomeris Select already available
Ethernet interface for network integration
Visualization of status messages and measured values via web interface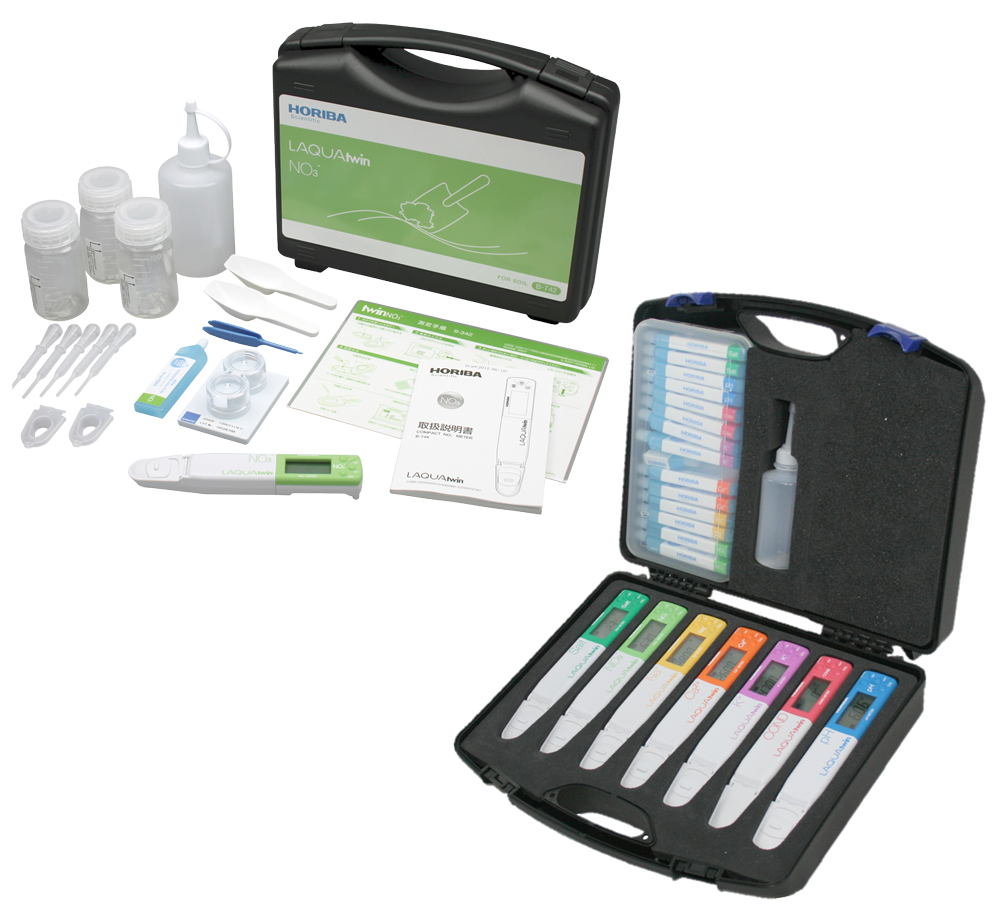 The pocket testers are suitable for the measurement of industrial waste water, drinking water as well as products from the food and beverage industry and the agricultural sector
Fast analysis of measurement parameters on site
Easy and uncomplicated handling
High-quality sensor technology
Broad product portfolio for use in different application areas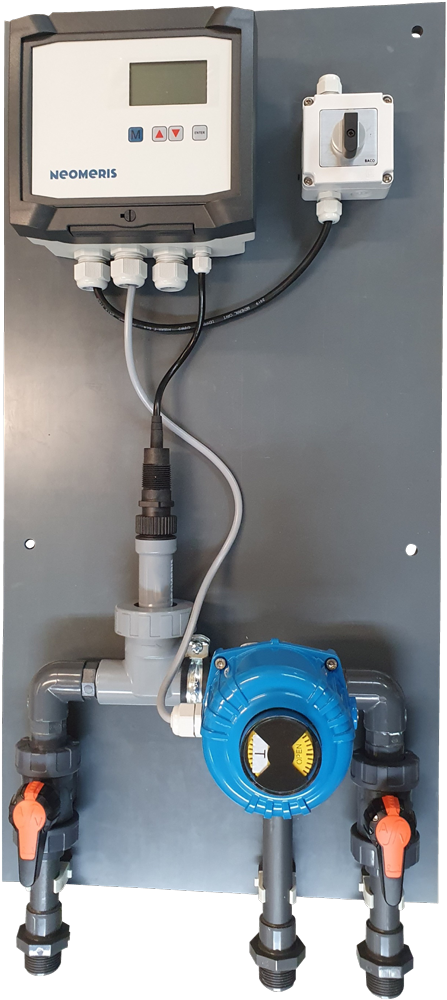 The Neomeris blowdown panel was developed for simple conductivity-controlled blowdown processes in the cooling tower area
Preprogrammed and electrically wired ready for operation
Factory pre-calibration of the conductive conductivity measurement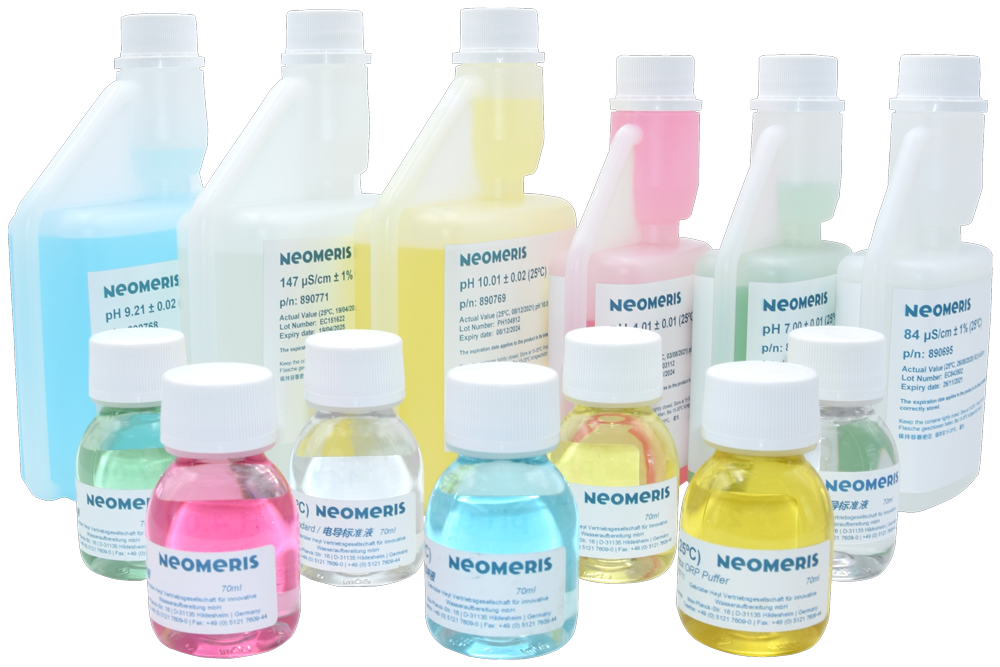 High-quality buffer and calibration solutions for calibrating your electrodes with special hygienic closure
Available in 100 ml and 500 ml bottles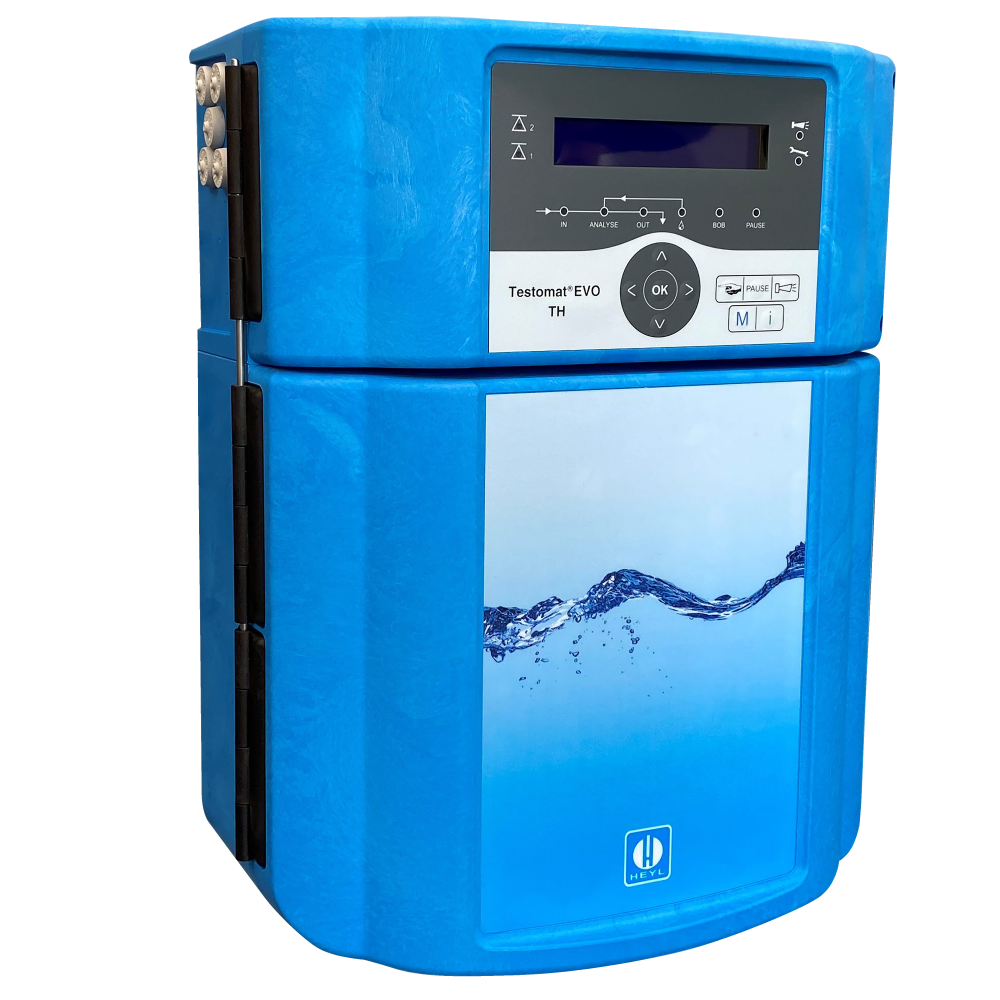 Testomat® instruments available for more than 20 parameters; continuous development of new instruments for new maximum process reliability in water treatment.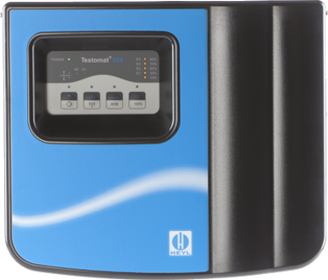 The Testomat 808 is a compact analyzer for the Online - measurement of water hardness according to the principle "limit value monitoring with color change".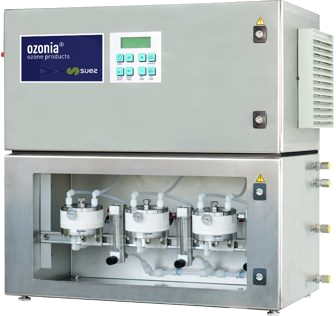 Ozone generators for water treatment.
Electrolytic ozone generators for ultrapure water - disinfection residual ozone destructors.

UV systems for water disinfection
UV technology - DVGW / ÖVGW certified UV systems
UV systems for drinking water, ultrapure water and process water disinfection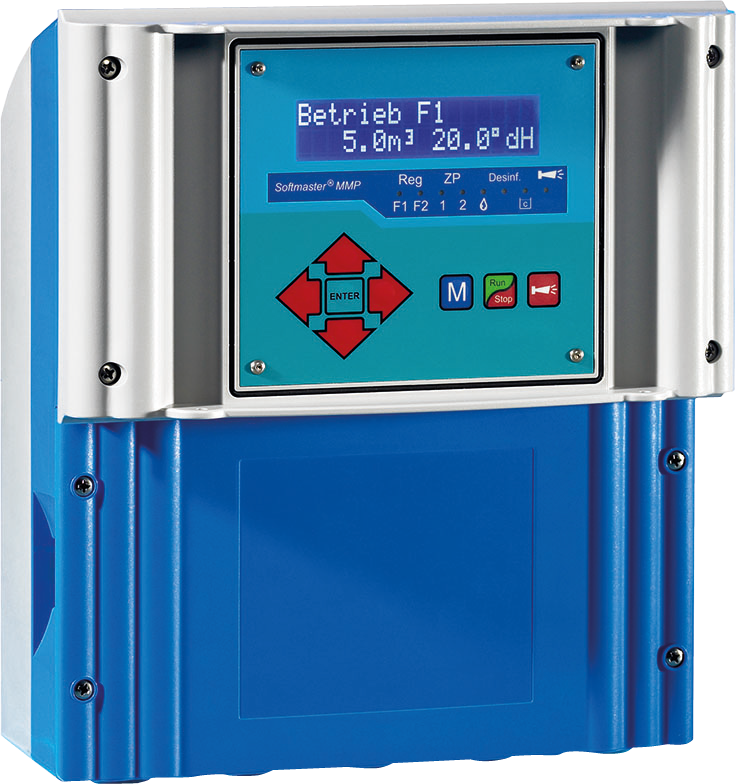 The Softmaster® micro-controller series is a cost-effective alternative to process control systems for controlling various water treatment plants
Tradition and future for innovative Water treatment plants Bonn
Water treatment, Bonn, with high-tech control, measurement and regulation technology
Bonn – the old federal capital: it is the 19th largest German municipality with about 330,000 inhabitants. Roman foundation, Beethoven's birthplace – Bonn is all that. But a piece of great history also connects it with a water treatment plant!
From 1986 to 1992, the plenary sessions of the Bundestag were held in the pump house of the old Bonn waterworks. The reason: the plenary hall, which had been built in 1949, had to be extensively renovated in the 1980s. And the waterworks were located in the immediate vicinity of the Bundestag and the Chancellor's Office.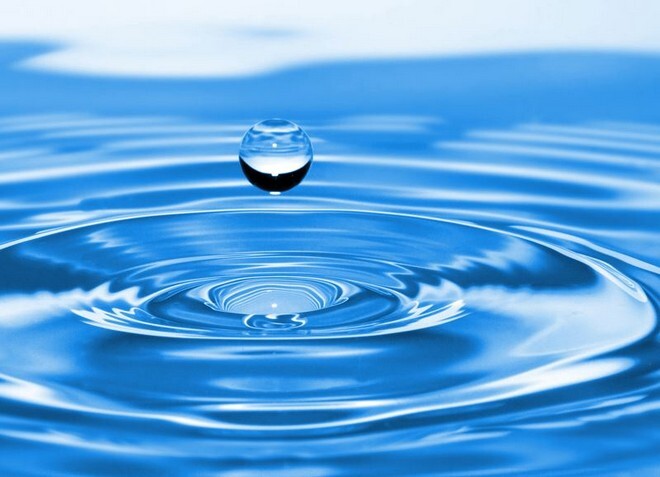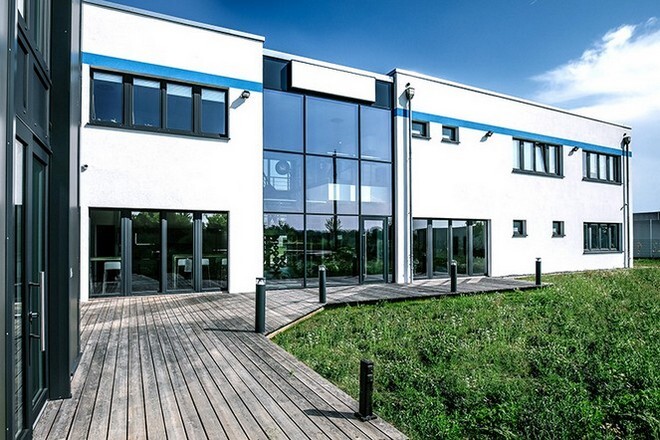 The former waterworks also stands for milestones in the history of water treatment and drinking water supply in Bonn. In 1875, it was opened along with the neo-Gothic pumping station building. The waterworks processed Rhine bank filtrate for the growing city – using the latest control,
measuring and regulating
technology for water treatment of its time.
This has long been a thing of the past. As early as 1958, Bonn received its drinking water from the Wahnbach reservoir in the Rhine-Sieg district. The old waterworks was shut down. More and more government buildings were erected around it. After the Bundestag returned to the renovated plenary hall for a few years in 1992 (before moving to Berlin), the waterworks became a stage for meetings, congresses and concerts.
Water treatment Bonn: Where does Bonn's drinking water come from?
Water treatment Bonn: Where does Bonn's drinking water come from?
The most important source for Bonn's drinking water treatment is the Wahnbachtalsperre. Its operator and the largest drinking water purifier in the region is the Wahnbachtalsperrenverband WTV. Around 800,000 consumers in Bonn, the Rhine-Sieg district and the Ahrweiler district receive their drinking water from the WTV. Bonn's annual water consumption is around 22 million cubic meters.
Bonn's drinking water is of mineral water quality. It meets all the requirements of the German Drinking Water Ordinance (TrinkwV) and falls below all limits. As everywhere in Germany, drinking water in Bonn is the most controlled and most important foodstuff.
To ensure that the water quality is always consistently good, chemical analyses and almost 2,000 bacteriological tests a year are permanently carried out in the special laboratories of the WTV. All water treatment plants are tested. The experts take samples everywhere – from the reservoir water to the raw water inflows to the distribution network. Indispensable for tests like these are measuring devices for chemical parameters, sensors, chemical rapid tests or water analyzers from Neomeris, Hildesheim. The hardness level is also tested with water hardness meters. The 2019 Bonn drinking water analyses showed 4.7 to 8.1 °dH (degrees of German hardness). This means that the drinking water of the federal city is soft.
Three water treatment plants are operated by WTV:
Three water treatment plants are operated by WTV:
Water treatment plant Siegelsknippen with water from the Wahnbachtalsperre
Groundwater plant Hennefer Siegbogen with groundwater wells
Groundwater plant Sankt Augustin-Meindorf
Everywhere the water is soft and low in lime. In each water treatment plant in Bonn, comes the most modern, precise measurement technology, control and regulation technology for industrial water treatment used.
Wasseraufbereitung, Bonn, am Beispiel der Wahnbachtalsperre
Water treatment, Bonn, using the example of the Wahnbachtalsperre
The raw water from the Wahnbachtalsperre is pumped from the Seligenthal pumping station about 100 meters up to the Siegelsknippen water treatment plant. If necessary, the pumping station can already add potassium permagnate to oxidize dissolved manganese. Also possible here is the addition of powdered activated carbon to adsorb organic trace substances, odors and tastes. Step one of the water treatment Bonn in Siegelsknippen is flocculation. A flocculant is added to the raw water to bind foreign particles. This is followed by filtration, in which the water percolates through a layer of coarse-grained anthracite and another of fine quartz sand. The layers filter out the flakes. Then the water is pumped up through the same filters from the bottom to catch light contaminants. The next step is called disinfection to kill microorganisms. For this, chlorine dioxide is used, reliably checked by sensory- or wet-chemistry-based measuring devices for chlorine dioxide content. At the last station, residual deacidification, pure lime water is added to the drinking water to bind residual carbonic acid. This is done in a large mixer that can be viewed under a glass dome.
Further water treatment plants for Bonn drinking water
Groundwater is pumped from a well at Hennef Siegbogen. Via the Seligenthal pumping station, it reaches the Siegelsknippen water treatment plant, where water from the Wahnbachtalsperre is also treated. However, the Hennef groundwater undergoes separate treatment. Still in Seligenthal, physical deacidification of excess carbon dioxide is carried out by means of corrugated rail tricklers. Since the water is largely free of particles, it is fed directly into the quartz sand filters at the Siegelskrippen water treatment plant without flocculation. At the Sankt Augustin-Meindorf waterworks, groundwater is drawn from the lower Sieg River in three horizontal filter wells. Physical deacidification takes place here by atomization of the excess carbon dioxide. The water then percolates through four quartz sand double filters. Pure lime water is added for residual deacidification. Before the drinking water finally enters the network, it is disinfected with chlorine dioxide (source: Stadtwerke Bonn, WTV).
Water treatment, Bonn: ultrapure water and process water
At an industrial and high-tech location like Bonn, there is also demand for other types of water. Process water, for example: it is used to operate industrial plants and is subject to less stringent standards and limits than drinking water. Pure water or pharmaceutical water, finally, is needed by medical technology, semiconductor production or the food industry. Manufacturers of ultrapure water are specialists in industrial water treatment. They work with precision equipment for measurement and control technology & sensor technology as well as with the most modern treatment processes, which ensure the necessary high quality. Examples include control systems for reverse osmosis plants.
Modern control, measurement and regulation technology for water treatment Bonn. Neomeris, Hildesheim.