System solutions for Water treatment plants Dortmund
industrial measurement technology, UV and ozone technology for water treatment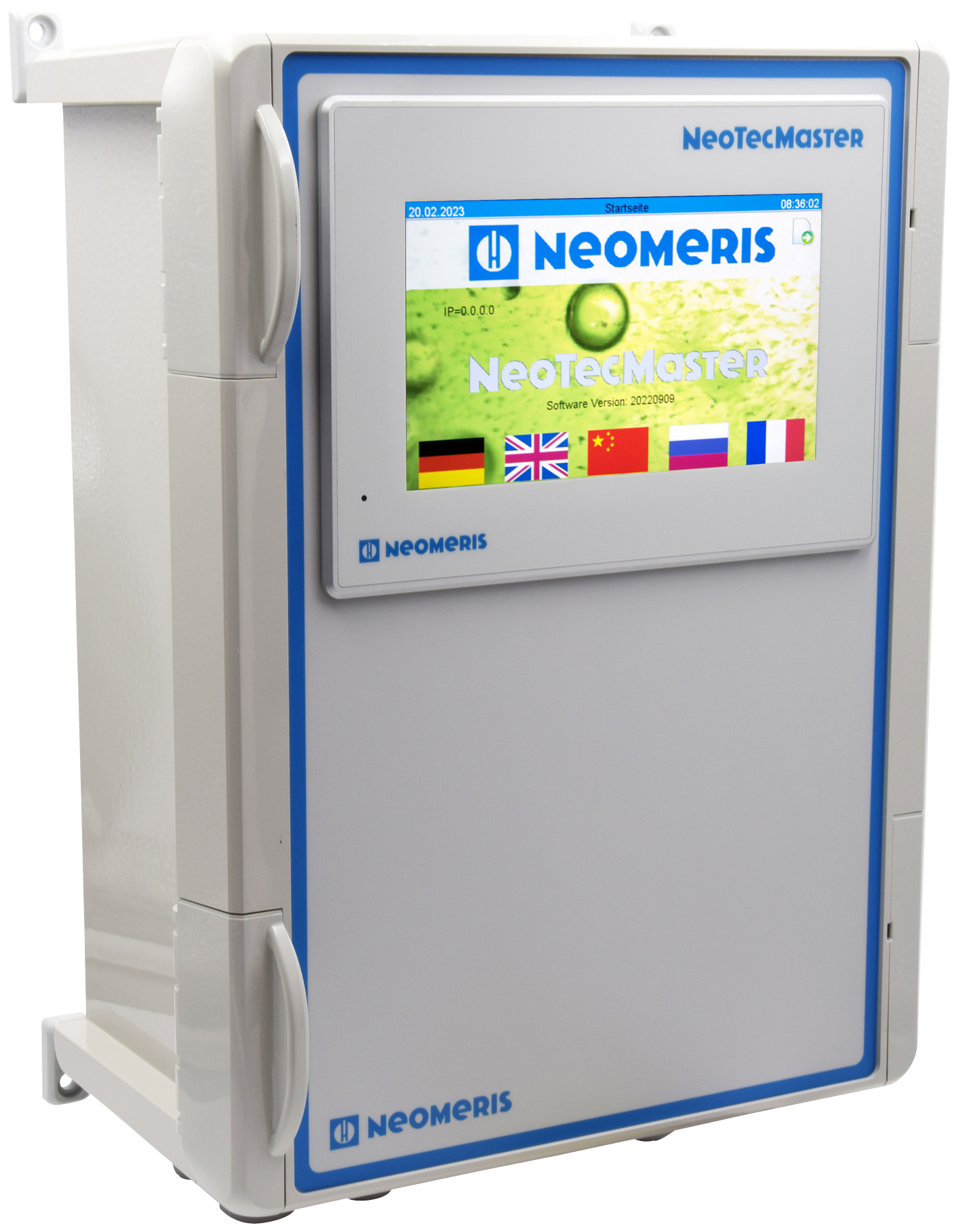 The NeoTecMaster® Multicontroller concept is a basic building block for any water treatment plant.
Technical highlights
Available as 4 or 8 channel system
Modular concept for signal inputs (Modbus-RTU, 4-20 mA or RS232)
Software architecture for integration of Testomat EVO, Testomat 2000, Testomat LAB, Testomat 808, Testomat 808 SiO2 and Neomeris Select already available
Ethernet interface for network integration
Visualization of status messages and measured values via web interface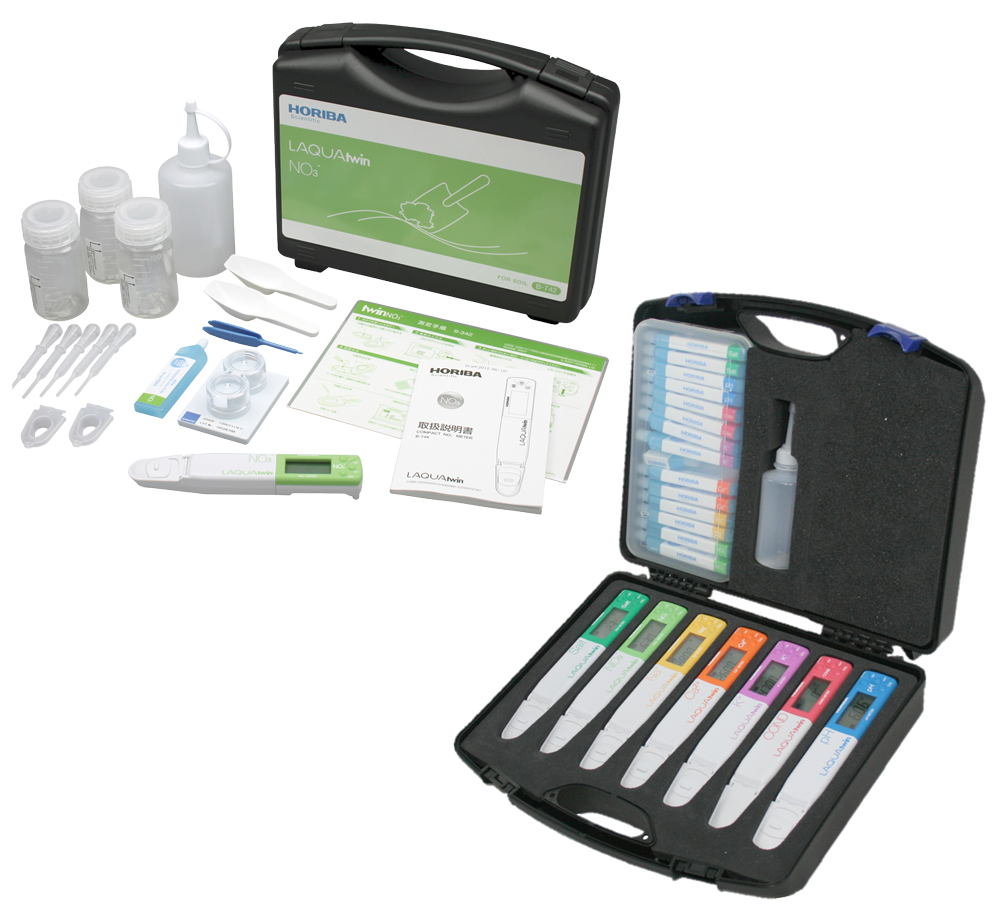 The pocket testers are suitable for the measurement of industrial waste water, drinking water as well as products from the food and beverage industry and the agricultural sector
Fast analysis of measurement parameters on site
Easy and uncomplicated handling
High-quality sensor technology
Broad product portfolio for use in different application areas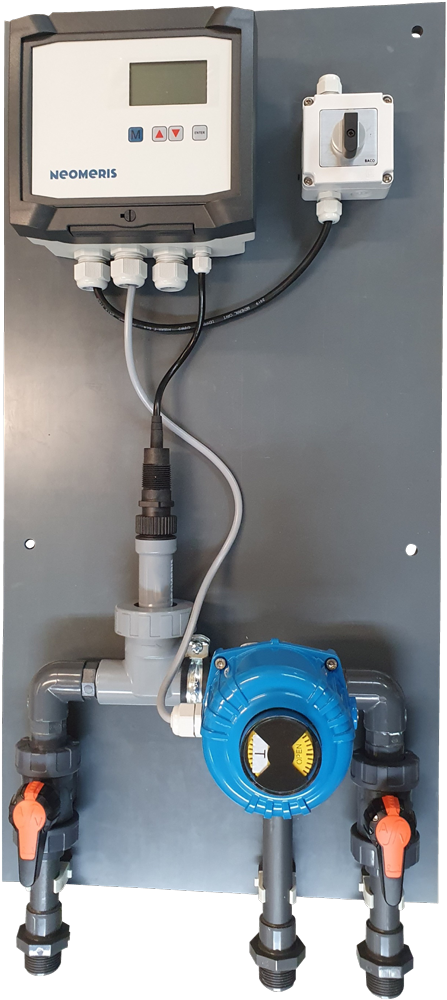 The Neomeris blowdown panel was developed for simple conductivity-controlled blowdown processes in the cooling tower area
Preprogrammed and electrically wired ready for operation
Factory pre-calibration of the conductive conductivity measurement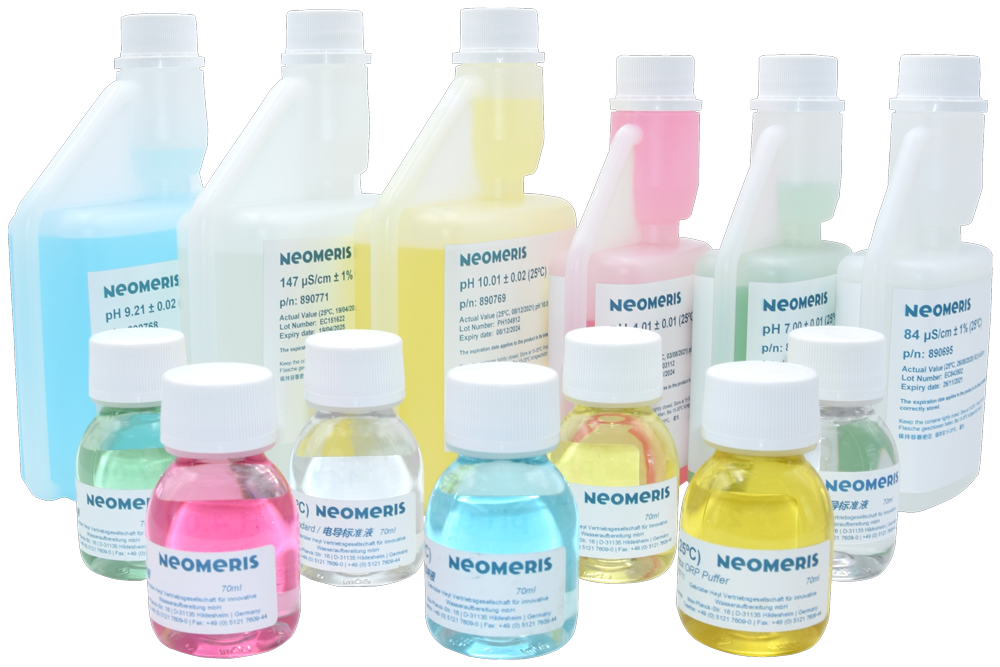 High-quality buffer and calibration solutions for calibrating your electrodes with special hygienic closure
Available in 100 ml and 500 ml bottles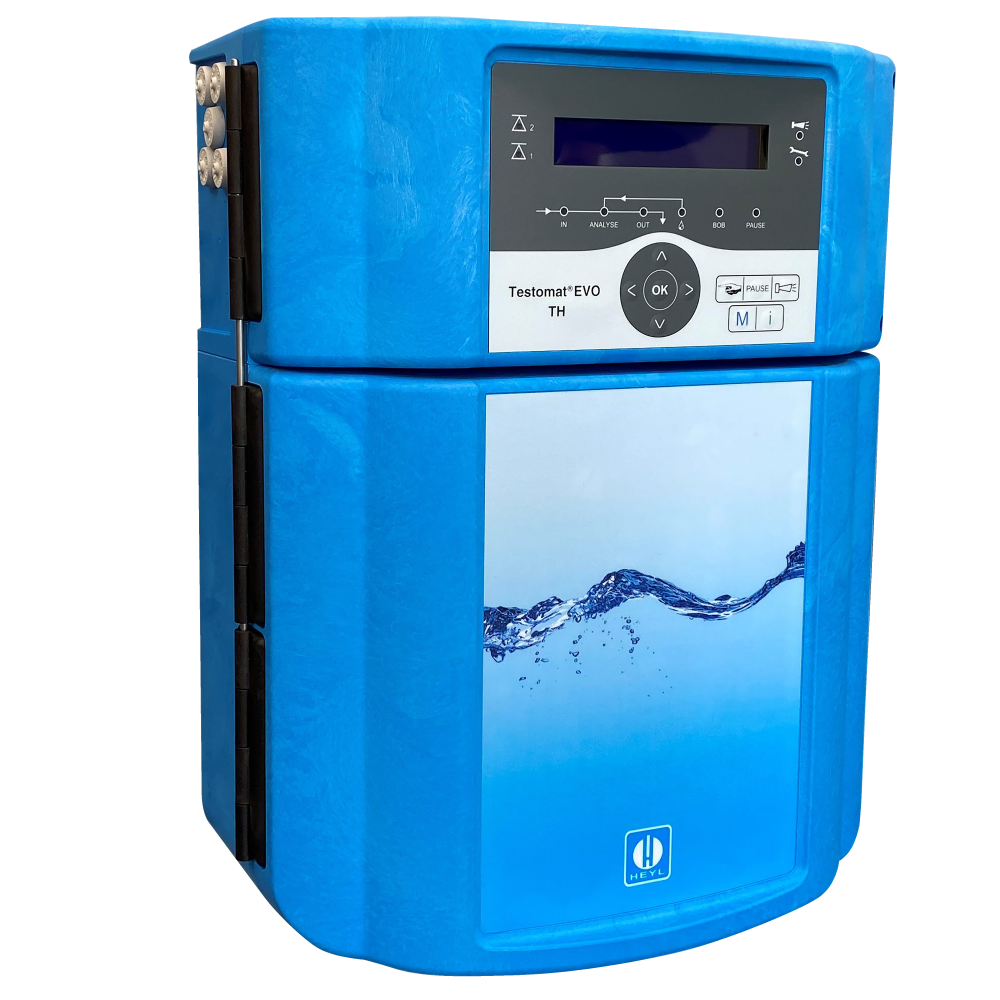 Testomat® instruments available for more than 20 parameters; continuous development of new instruments for new maximum process reliability in water treatment.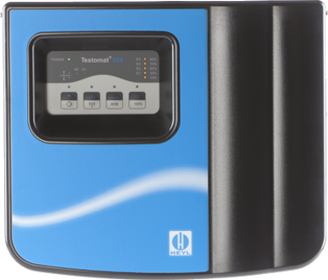 The Testomat 808 is a compact analyzer for the Online - measurement of water hardness according to the principle "limit value monitoring with color change".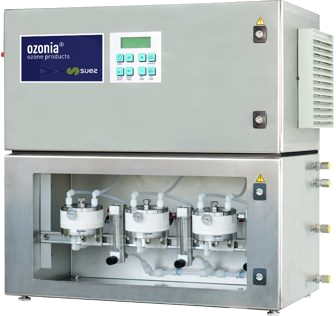 Ozone generators for water treatment.
Electrolytic ozone generators for ultrapure water - disinfection residual ozone destructors.

UV systems for water disinfection
UV technology - DVGW / ÖVGW certified UV systems
UV systems for drinking water, ultrapure water and process water disinfection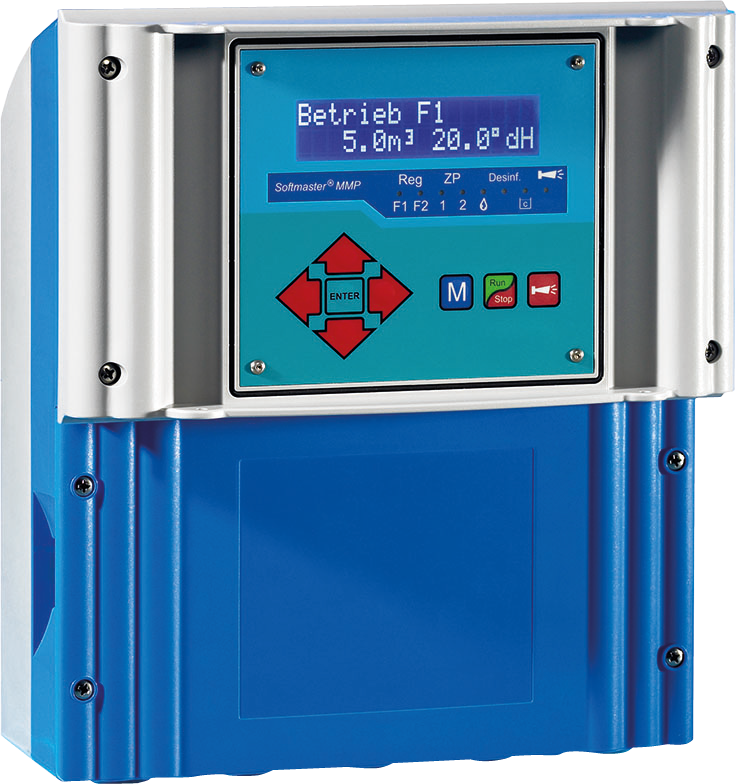 The Softmaster® micro-controller series is a cost-effective alternative to process control systems for controlling various water treatment plants
Tradition and future for innovative Water treatment plants Dortmund
Water treatment Dortmund, Neomeris measurement & control technology
A company and brand name stands for water treatment and water supply in Dortmund: DEW21. The abbreviation means Dortmund Energy and Water Supply in the 21st Century. DEW21 supplies the Ruhr metropolis, which with almost 590,000 inhabitants is the ninth largest city in Germany and the third largest in North Rhine-Westphalia. The neighboring town of Herdecke also receives its drinking water from this supplier. In total, the company supplies around 600,000 people every day.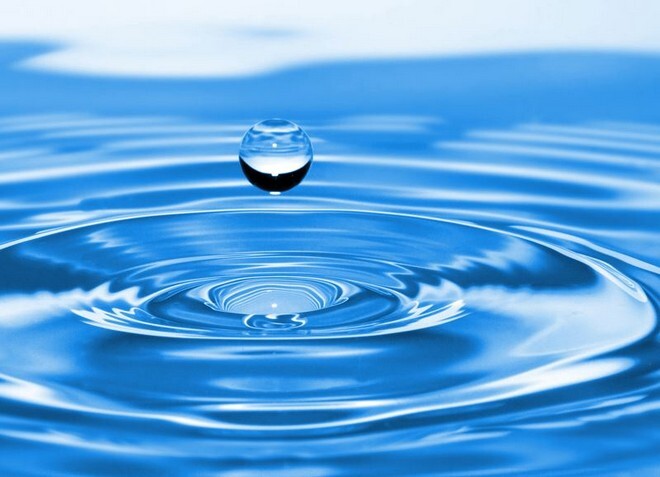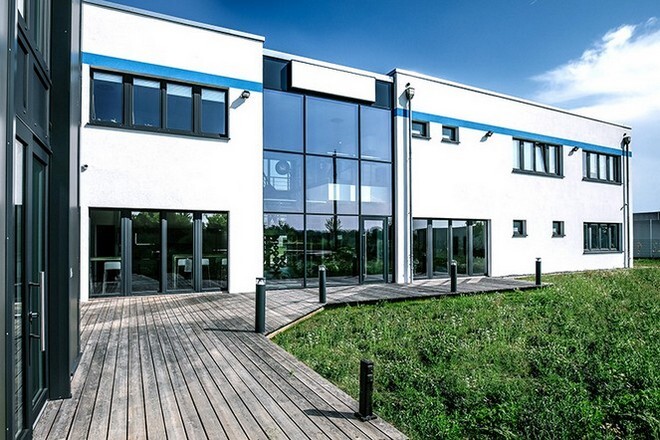 DEW21 describes drinking water as the second most important elixir of life after the air we breathe. To reliably supply such a city as Dortmund with healthy drinking water plus
flawless ultrapure water
and pollutant-free
cooling or process water
is inconceivable without waterworks that use state-of-the-art control technology, measurement and control systems. Neomeris from Hildesheim offers high-tech system solutions for water treatment and process monitoring.
Drinking water for Dortmund with the latest water treatment technology
Drinking water for Dortmund with the latest water treatment technology
The largest volume of raw water treated for Dortmund comes from the Ruhr. A smaller proportion is taken from the groundwater. The Ruhr rises far away from the "Revier" with its industrial character in the Sauerland-Rothaargebirge nature park. Here, the river meanders through mountain valleys, forests, nature reserves and reservoirs used for water supply. Only then does the Ruhr reach the area named after it at the southern edge of Dortmund. The longest part of the Ruhr is nature.
Dortmund's water pipeline network is about 2,100 kilometers long. If laid in one direction, it would reach beyond Moscow or almost to Ankara. A few more superlatives about Dortmund's drinking water: The city consumes an average of around 135,000 cubic meters a day. Its eight elevated tanks hold 70,000 cubic meters of water, the equivalent of almost half a million filled bathtubs. And despite their designation as "elevated tanks," some of them are located underground, but at elevations far above the city and its center. Thus, the drinking water flows to the consumers via natural gradients.
DEW21 is supplied by its subsidiary Wasserwerke Westfalen, or WWW for short. It operates the waterworks, which treat the water mechanically and biologically in several stages. An independent testing laboratory checks the water quality day by day using system solutions of the latest measuring technology and process monitoring. Around 350 physical, chemical and microbiological parameters are measured. The drinking water is also tested for viruses, bacteria and a large number of undesirable dissolved substances. This ensures that Dortmund residents cannot become infected via tap water, even in times of the Corona pandemic.
Water treatment for drinking water according to "Reine Ruhr,,
Water treatment for drinking water according to "Reine Ruhr,,
The most recent tests by Stiftung Warentest attested to Dortmund's drinking water having top values. But the goal for the future is to treat water even better and in a more environmentally friendly way.
"Reine Ruhr" is a program of the North Rhine-Westphalian Ministry of the Environment. Specifications of this program also affect water treatment. To meet the strict environmental protection criteria, Dortmund's water suppliers are investing over 120 billion euros in an ambitious program up to 2025. The keyword is "advanced drinking water treatment". Among other things, the Hengsen waterworks in Schwerte is being converted for this purpose.
In the past, as in the future, its raw water is first pretreated by sedimentation in the Hengsen reservoir. This is followed at the waterworks by fine screening and gravel prefiltration. The next steps are dosing of powdered activated carbon and slow sand filtration. The water then flows through
seepage meadows or underground passages. Finally, the pH is raised by caustic soda and the water is disinfected with UV light. State-of-the-art water hardness measuring instruments as well as measuring instruments for chemical parameters and UV systems for water disinfection are part of the broad portfolio of Neomeris, Hildesheim.
What does "advanced drinking water treatment" mean? In the future, ozone will be used to oxidize iron and manganese in the water in an environmentally friendly way and to break down organic compounds in order to filter them out afterwards (a possible field of application for ozone generators, ozone measuring technology or further ozone devices from Neomeris). In the next step, flocculants in the water combine fine turbid substances into large flakes that can be easily filtered. Other unwanted substances and bacteria are deposited in a two-layer filtration of anthracite carbon and quartz sand.
Activated carbon filters bind organic substances that are difficult to break down, such as pesticides. Instead of caustic soda, physical deacidification without chemicals is then used. Fine-beaded air into the water removes carbon dioxide and optimizes the pH value. Finally, UV light eliminates last microorganisms (source: DEW21).
Pure water treatment for sensitive industries
.
The quality level of industrial water treatment in Dortmund is high and will increase in the future. Above all, water treatment is becoming more environmentally friendly. One guarantee for this is state-of-the-art measurement, control and regulation technology and system solutions for process monitoring. This is all the more true as almost completely pollutant-free ultrapure water is also treated. Customers for this are the food and beverage industry, but also semiconductor production and the pharmaceutical industry.
Processes such as reverse osmosis or electrodeionization can be named as environmentally friendly techniques for water treatment without the use of chemicals. Reverse osmosis follows softening in many waterworks. In reverse osmosis, the water is forced through a membrane by means of high pressure, in which unwanted substances are retained. To achieve even higher purities, technologies such as electrodeionization are used, especially in industrial environments. Neomeris offers controls for reverse osmosis plants as well as measurement technology for the relevant parameters within these modern processes.
Cleanest water thanks to measurement and control technology for water treatment Dortmund by Neomeris, Hildesheim.