System solutions for Water treatment plants Düsseldorf
industrial measurement technology, UV and ozone technology for water treatment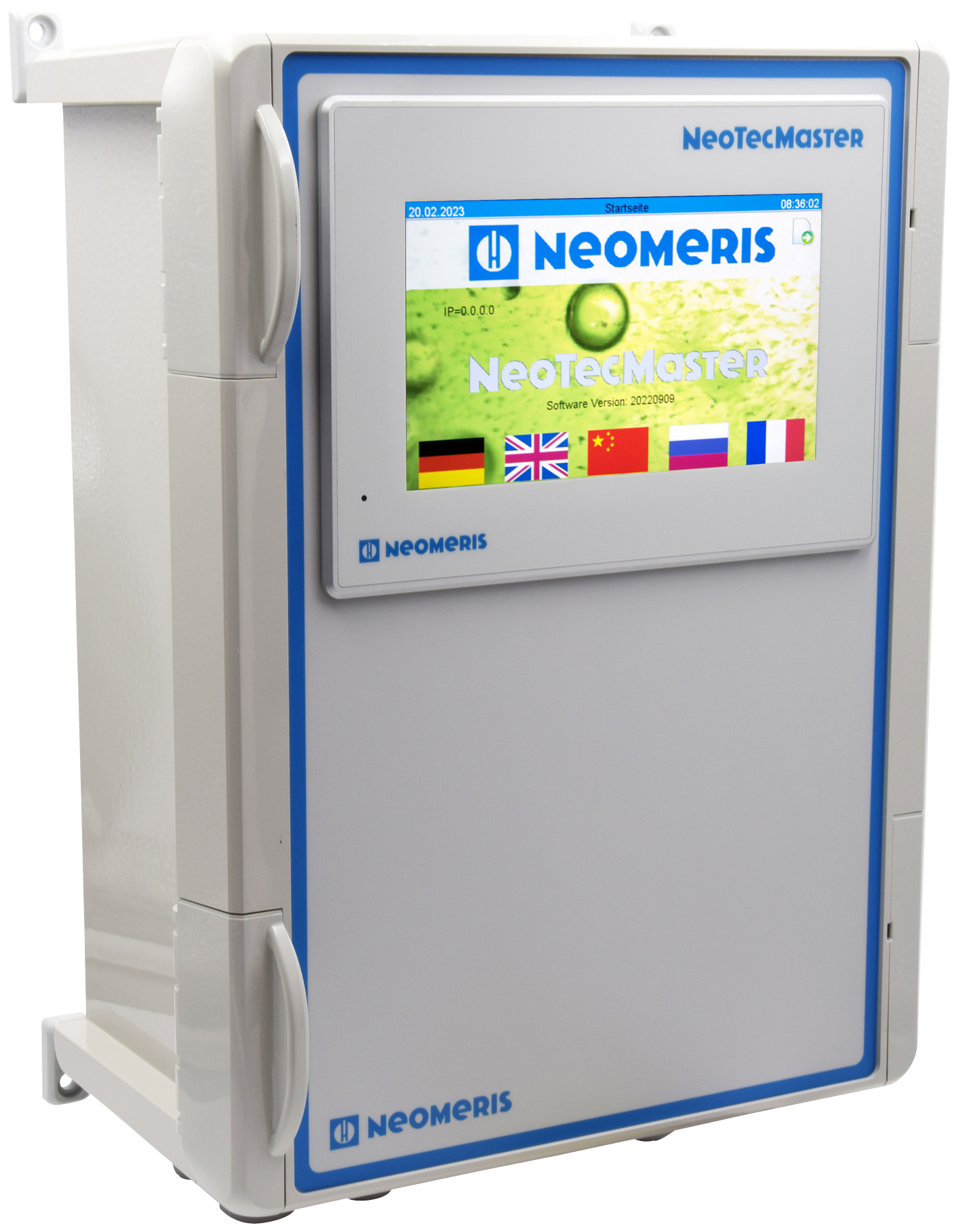 The NeoTecMaster® Multicontroller concept is a basic building block for any water treatment plant.
Technical highlights
Available as 4 or 8 channel system
Modular concept for signal inputs (Modbus-RTU, 4-20 mA or RS232)
Software architecture for integration of Testomat EVO, Testomat 2000, Testomat LAB, Testomat 808, Testomat 808 SiO2 and Neomeris Select already available
Ethernet interface for network integration
Visualization of status messages and measured values via web interface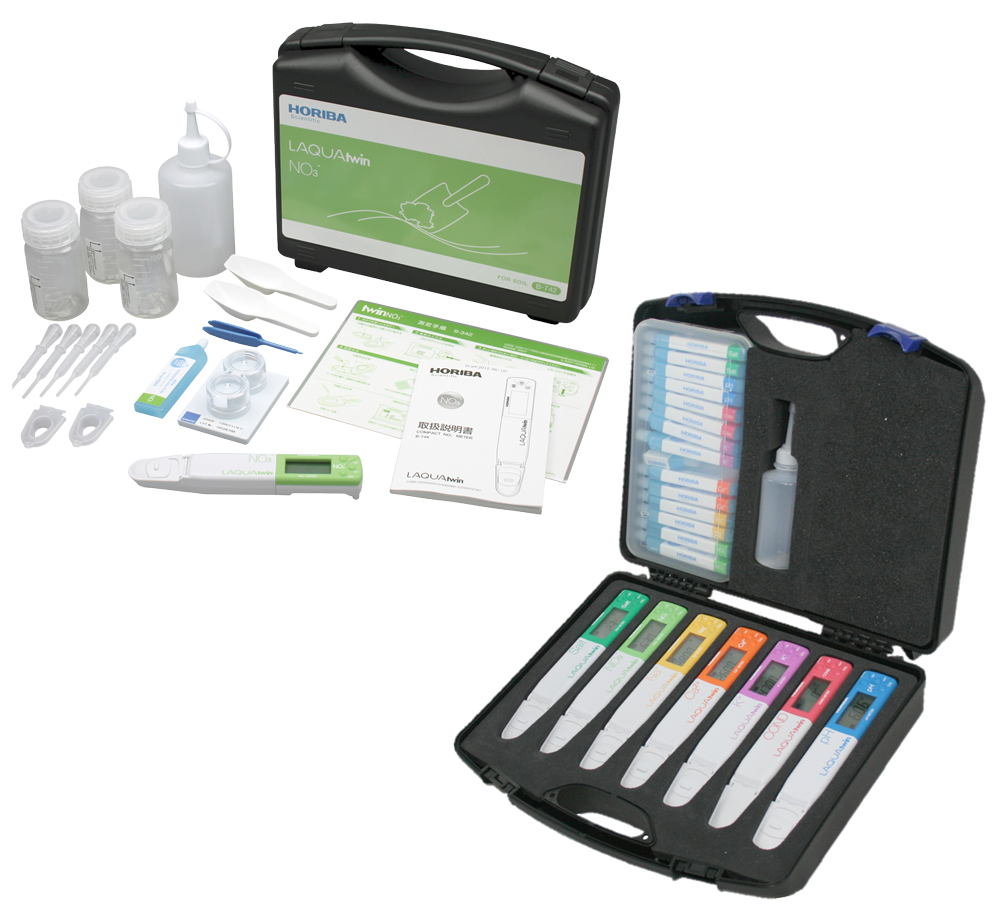 The pocket testers are suitable for the measurement of industrial waste water, drinking water as well as products from the food and beverage industry and the agricultural sector
Fast analysis of measurement parameters on site
Easy and uncomplicated handling
High-quality sensor technology
Broad product portfolio for use in different application areas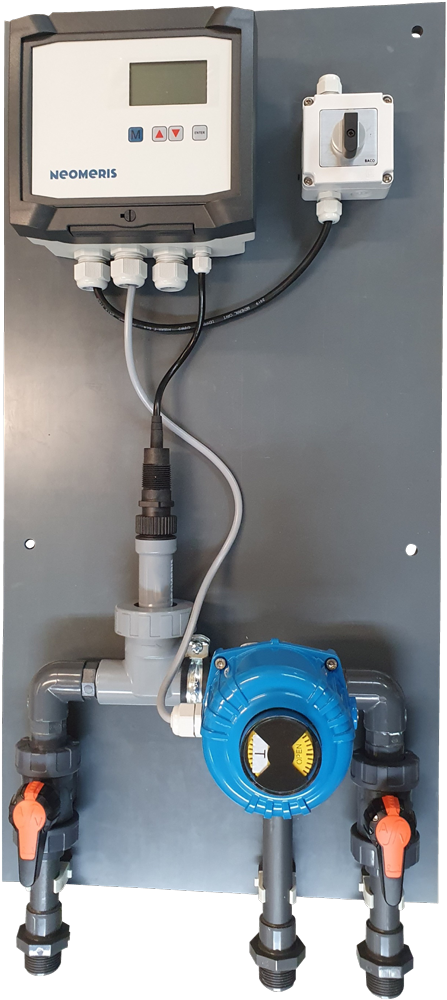 The Neomeris blowdown panel was developed for simple conductivity-controlled blowdown processes in the cooling tower area
Preprogrammed and electrically wired ready for operation
Factory pre-calibration of the conductive conductivity measurement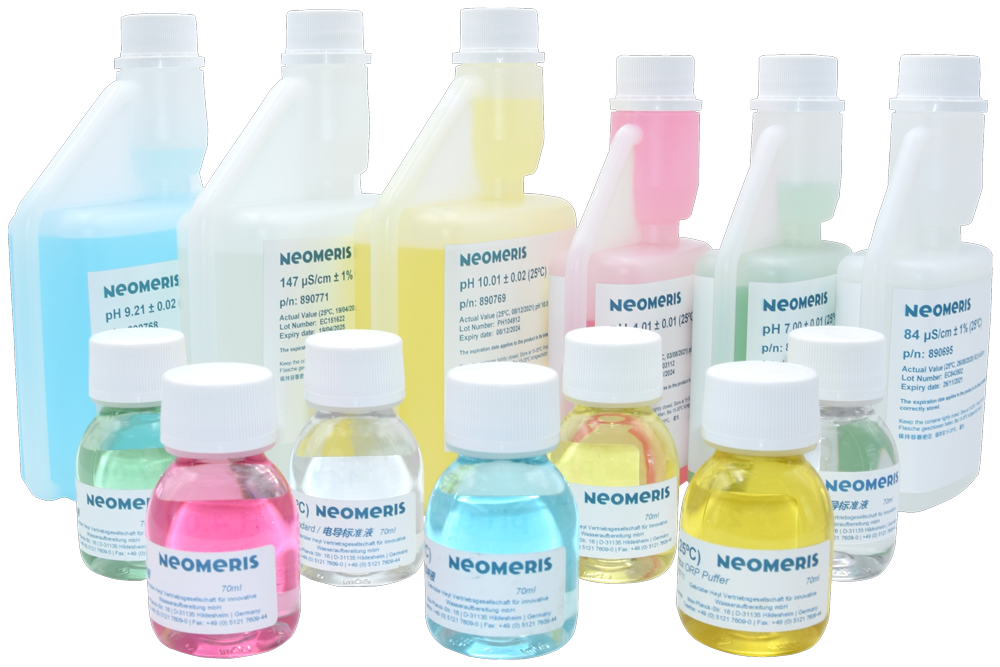 High-quality buffer and calibration solutions for calibrating your electrodes with special hygienic closure
Available in 100 ml and 500 ml bottles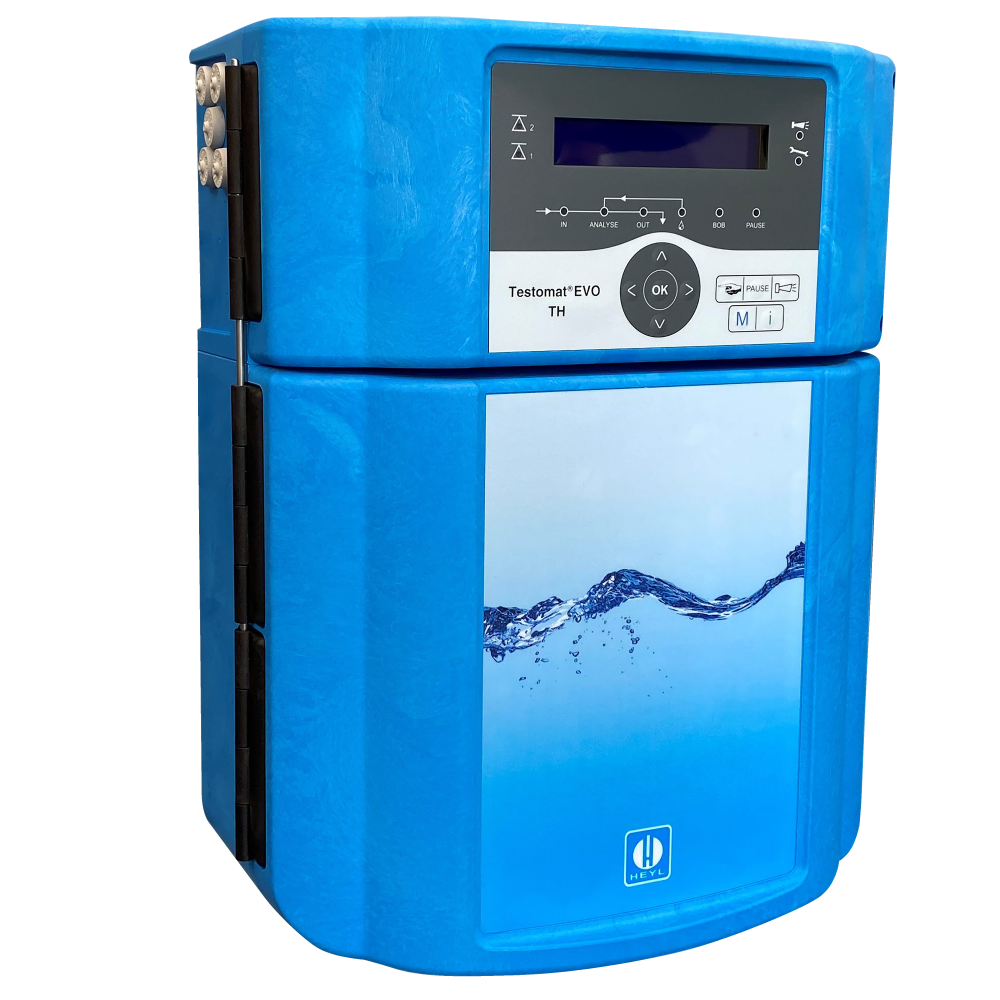 Testomat® instruments available for more than 20 parameters; continuous development of new instruments for new maximum process reliability in water treatment.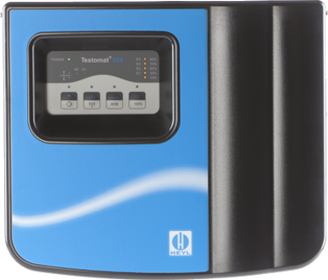 The Testomat 808 is a compact analyzer for the Online - measurement of water hardness according to the principle "limit value monitoring with color change".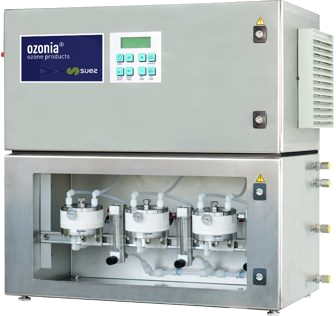 Ozone generators for water treatment.
Electrolytic ozone generators for ultrapure water - disinfection residual ozone destructors.

UV systems for water disinfection
UV technology - DVGW / ÖVGW certified UV systems
UV systems for drinking water, ultrapure water and process water disinfection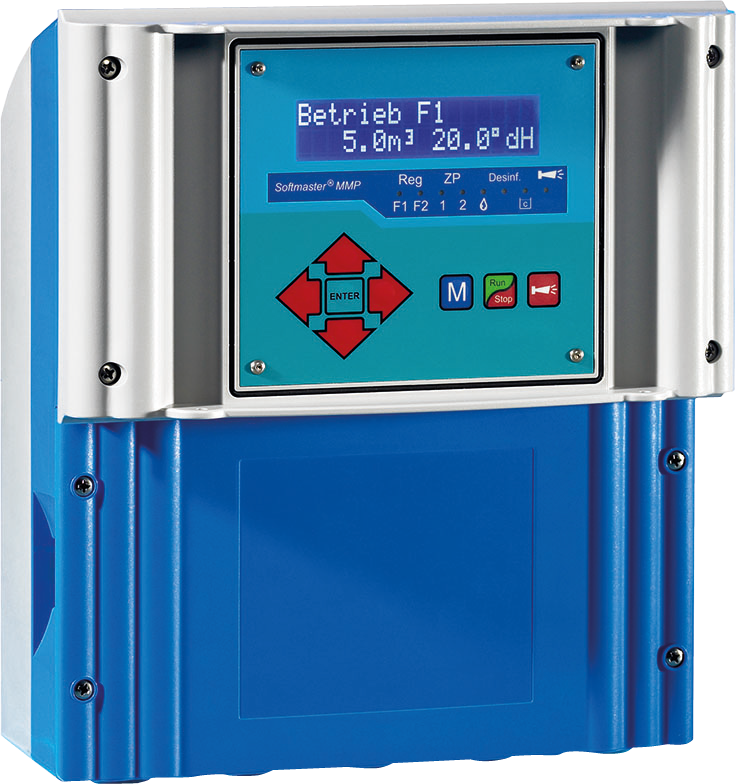 The Softmaster® micro-controller series is a cost-effective alternative to process control systems for controlling various water treatment plants
Tradition and future for innovative Water treatment plants Düsseldorf
Measurement and control technology for water treatment, Düsseldorf
Water treatment for a major city like Düsseldorf is unthinkable without the precision of reliable control technology, measurement technology and regulation technology. Neomeris from Hildesheim specializes in high-tech equipment for the treatment of drinking water, ultra-pure water or process water. Also for "Rhine water". Because:
Alt beer may flow in streams at the longest bar in the world. The people of Düsseldorf consume much more drinking water from the "longest tap in the city" and do so much more frequently. With a population of over 620,000, the capital of North Rhine-Westphalia is Germany's seventh largest city. More than 1,800 kilometers of water pipes supply people and businesses in Düsseldorf and the neighboring cities of Mettmann and Erkrath. On average, Düsseldorfers consume 122 liters of drinking water a day. On hot summer days, up to 250,000 cubic meters of drinking water flow through the pipes into households, industrial and commercial enterprises, and gardens and green spaces.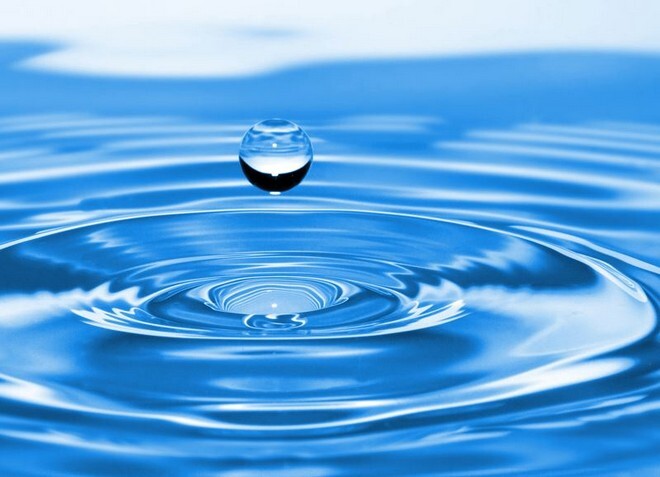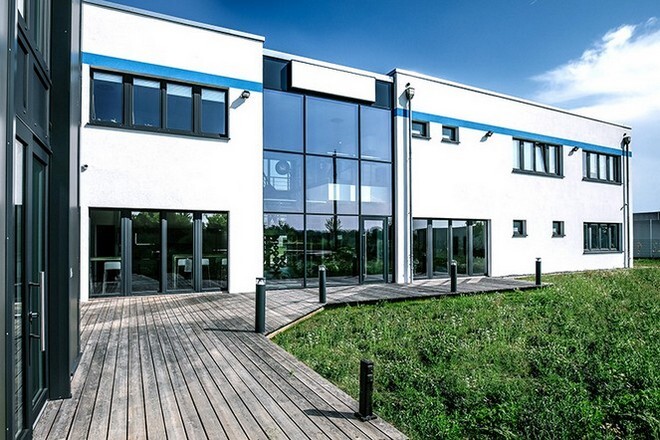 Drinking water for Düsseldorf: water treatment on the Rhine
But where does Düsseldorf's drinking water come from? Stadtwerke Düsseldorf obtains around three-quarters of its drinking water from percolating Rhine water. About a quarter comes from groundwater. The Rhine is therefore the most important resource.
It takes about 27 days for the Rhine water to reach the castle tower from its source at an altitude of more than 2,300 meters in the Swiss Alpine canton of Graubünden. Large parts of it seep into the bottom of the river as so-called bank filtrate. For several weeks, the raw water flows through layers of gravel and sand up to 30 meters thick and undergoes a natural purification process. Sand and gravel as well as microorganisms in the soil already filter out a large part of the dirt, pollutants and turbidity from the water. Only then is the bank filtrate, together with the groundwater, pumped into the municipal wells and finally fed into the four water treatment plants Flehe, Holthausen, Am Staad and Lörick.
The "Düsseldorf process" for the treatment of drinking water
The "Düsseldorf process" for water treatment of drinking water
Water treatment is carried out in the four waterworks according to the so-called "Düsseldorf process". It was developed back in the 1950s. In the first step, the waterworks add ozone to the raw water to purify and disinfect it. Step two is storage in tanks where the water continues to react with the ozone for an extended period of time, continuing the purification process. In the third step, waterworks workers pump the water through layers of activated carbon. Here, organic chlorine compounds, odors, flavors and other undesirable substances are filtered out.
What remains is clean drinking water with healthy levels of potassium, calcium and magnesium. Seen in this light, no Düsseldorfers would actually need to buy bottles of mineral water. Every day, Stadtwerke Düsseldorf checks its water according to the strictest criteria. It meets all the requirements of the German Drinking Water Ordinance (TrinkwV), DIN 2000 and the General Ordinance for the Supply of Water (AVBWasserV). Düsseldorf's drinking water is also suitable for preparing baby food. With an average hardness level of 13.9 °dH (German hardness), Düsseldorf's drinking water is classified as hard (source: Stadtwerke Düsseldorf AG).
In short: It is a long way from natural Rhine water to healthy, drinkable "pure water". State-of-the-art control, measurement and regulation technology is the guarantee for thorough water treatment.
Water treatment plants with Neomeris measurement and control technology
Water treatment plants with Neomeris measurement and control technology
The "Düsseldorf process" for water treatment of drinking water is a special feature. More commonly, water treatment plants consist of a softening plant, a reverse osmosis plant, a permeate tank and a pressure boost. For these steps, Neomeris provides the necessary high-precision control, measurement and regulation technology.
In all natural raw water, saline hardness constituents are dissolved. For the most part, these are compounds with calcium and magnesium. The ion exchange process is used for softening. In simple terms, calcium and magnesium are removed from the water using a special resin. The water is passed over the resin, which absorbs calcium and magnesium and releases sodium in return.
State-of-the-art water hardness meters are used to reliably monitor the exchange. When the resin is exhausted, the so-called regeneration of the softening plant is initiated by means of the latest measuring technology. To ensure an uninterrupted supply, such plants are always designed with at least redundancy. If one stage is exhausted, a second stage takes over the softening.
The reverse osmosis plant carries out the next process of water treatment. At its core is a fine membrane. On one side of this "filter" is water with a higher concentration of foreign substances, and on the other side is water with a low foreign substance content. Under natural circumstances, a concentration balance would now occur, with this occurring from the side with the lower concentration to the side with the higher concentration. This natural behavior is also called osmotic pressure. This equalization occurs until equilibrium is reached. As the name implies, the process reverses this natural process. By means of an artificial pressure generated by pumps on the raw water side, the water molecules are forced through the membrane. Unwanted dissolved substances, are held back at the mebrane due to their molecular size. At the end of the process, up to 95 percent of all foreign substances can be removed from the water with the aid of state-of-the-art control technology and measuring and control equipment. Higher purity levels, which are required for example in pharmaceutical applications or in the semiconductor industry, can be achieved by using additional downstream processes such as electrodeionization.
Next stations on the way to drinking water or ultrapure water are the permeate tank and pressure boosting for delivery to the mains.
Process water and ultrapure water for the Rhine metropolis
Düsseldorf needs more than just drinking water. The so-called process water supplies industrial plants and power stations. Strict cleanliness requirements also apply here. The ultra-pure water must even be almost completely free of foreign substances, as it is needed for the production of beverages or medicine, among other things.
Guarantee of precision: measuring and control technology for Düsseldorf water treatment from Neomeris, Hildesheim.