System solutions for Water treatment plants Hamburg
industrial measurement technology, UV and ozone technology for water treatment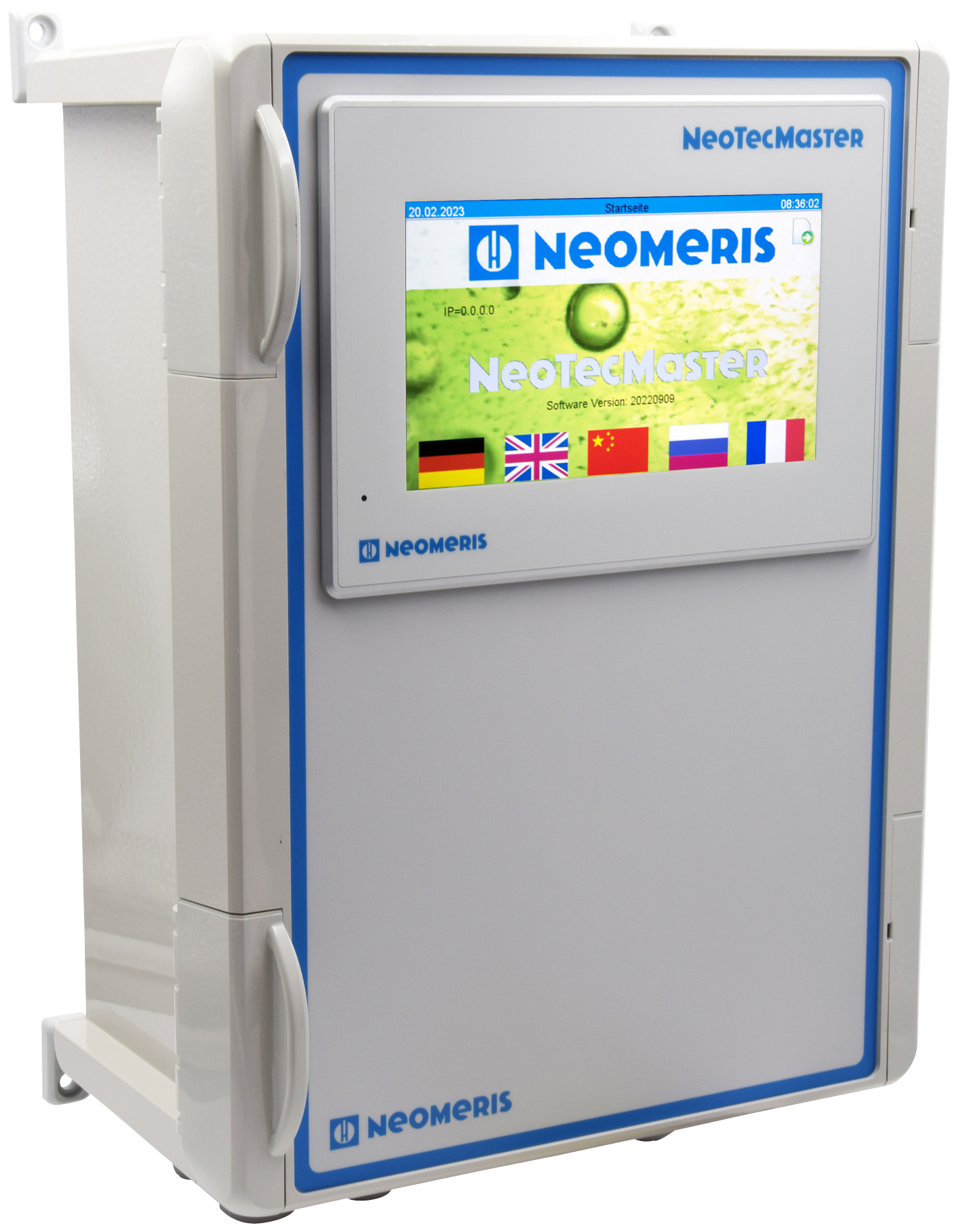 The NeoTecMaster® Multicontroller concept is a basic building block for any water treatment plant.
Technical highlights
Available as 4 or 8 channel system
Modular concept for signal inputs (Modbus-RTU, 4-20 mA or RS232)
Software architecture for integration of Testomat EVO, Testomat 2000, Testomat LAB, Testomat 808, Testomat 808 SiO2 and Neomeris Select already available
Ethernet interface for network integration
Visualization of status messages and measured values via web interface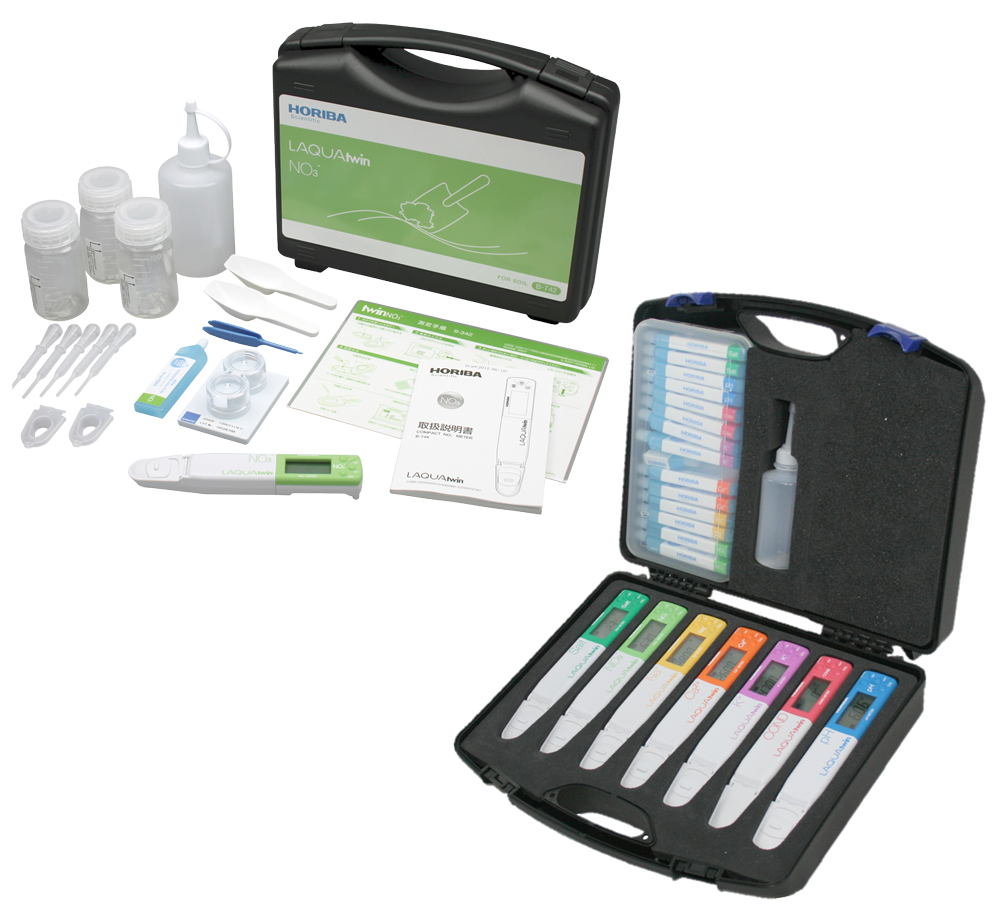 The pocket testers are suitable for the measurement of industrial waste water, drinking water as well as products from the food and beverage industry and the agricultural sector
Fast analysis of measurement parameters on site
Easy and uncomplicated handling
High-quality sensor technology
Broad product portfolio for use in different application areas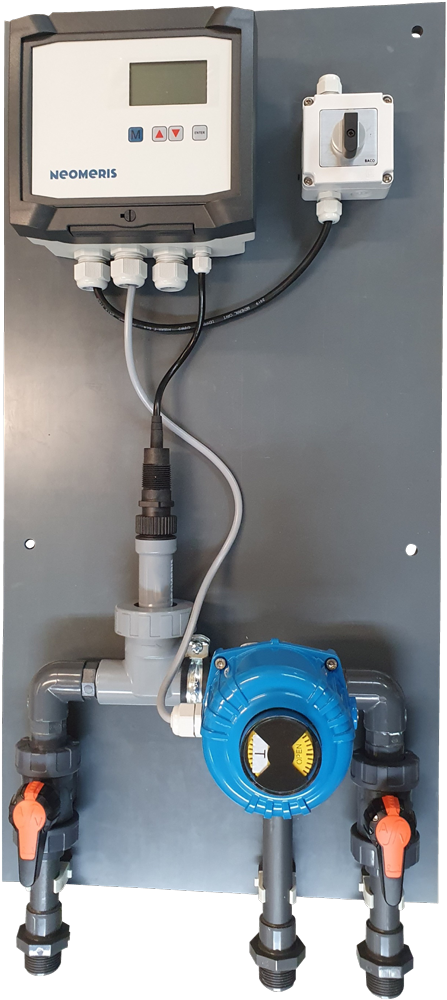 The Neomeris blowdown panel was developed for simple conductivity-controlled blowdown processes in the cooling tower area
Preprogrammed and electrically wired ready for operation
Factory pre-calibration of the conductive conductivity measurement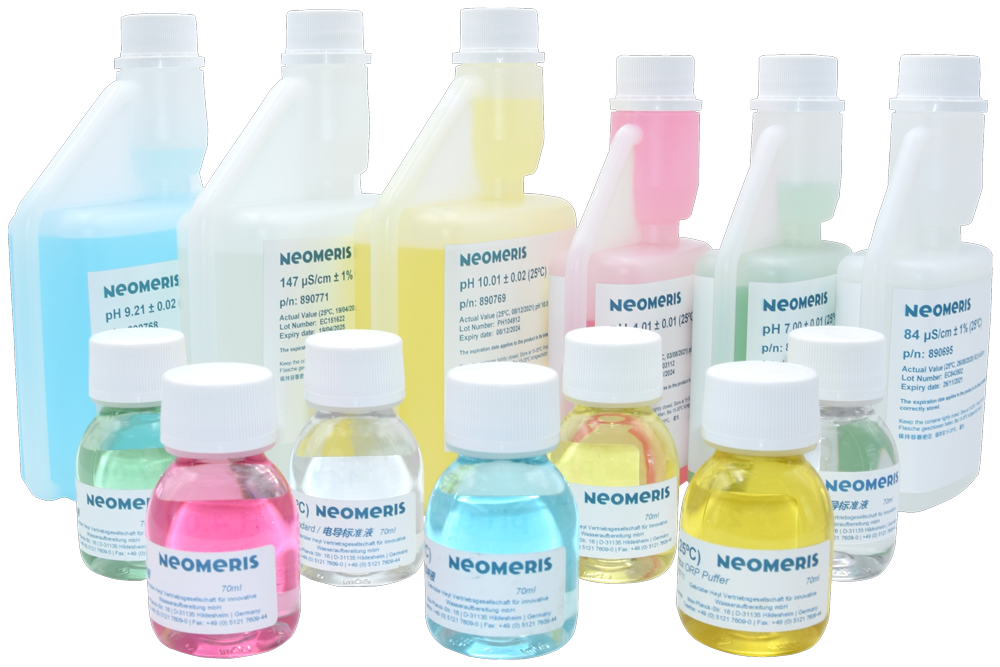 High-quality buffer and calibration solutions for calibrating your electrodes with special hygienic closure
Available in 100 ml and 500 ml bottles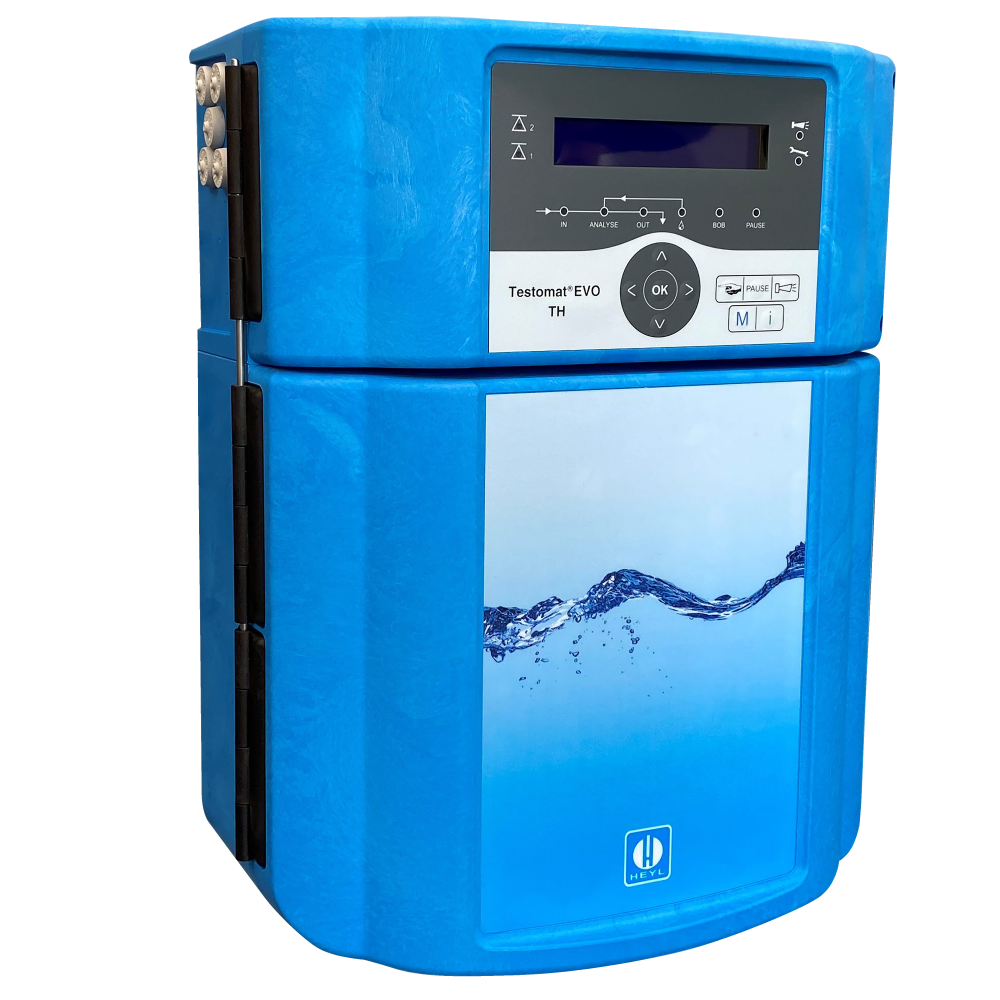 Testomat® instruments available for more than 20 parameters; continuous development of new instruments for new maximum process reliability in water treatment.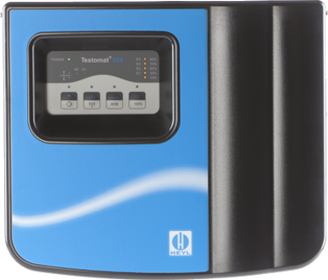 The Testomat 808 is a compact analyzer for the Online - measurement of water hardness according to the principle "limit value monitoring with color change".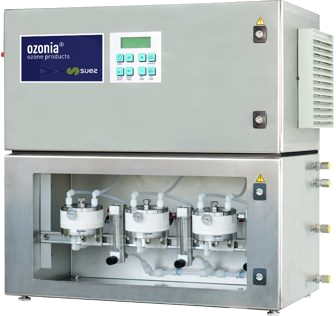 Ozone generators for water treatment.
Electrolytic ozone generators for ultrapure water - disinfection residual ozone destructors.

UV systems for water disinfection
UV technology - DVGW / ÖVGW certified UV systems
UV systems for drinking water, ultrapure water and process water disinfection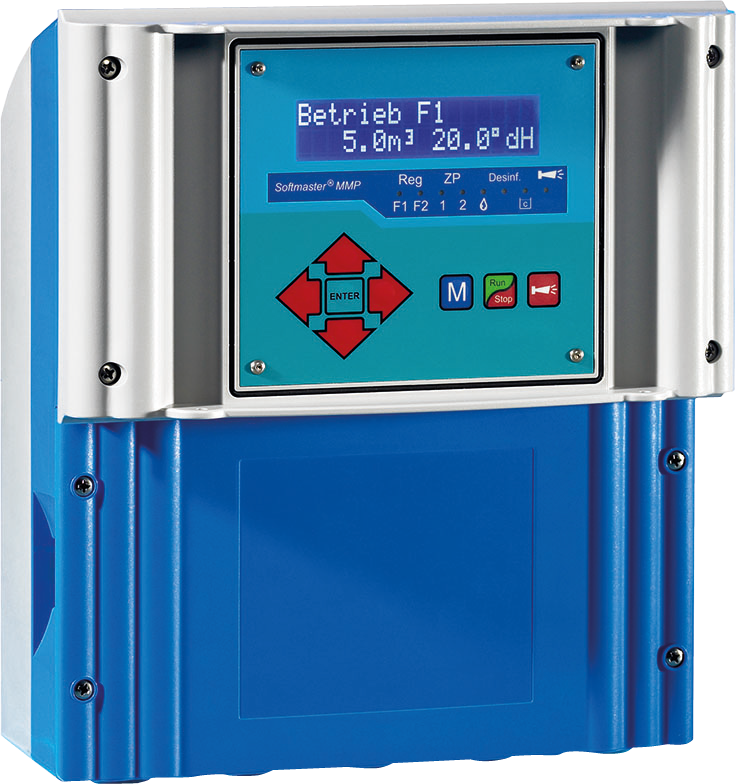 The Softmaster® micro-controller series is a cost-effective alternative to process control systems for controlling various water treatment plants
Tradition and future for innovative Water treatment plants Hamburg
Innovative technology for water treatment, Hamburg
High-quality and thus reliable measurement and control technology as well as industrial-standard disinfection systems are mandatory for better use and development of water as a resource.
To ensure optimal process reliability in water treatment plants, highly developed technical systems and processes are used, which can only function with reliable measurement technology and control engineering.
Our customers and partners benefit from our holistic approach to risk minimization and safety in the process optimization of water treatment plants.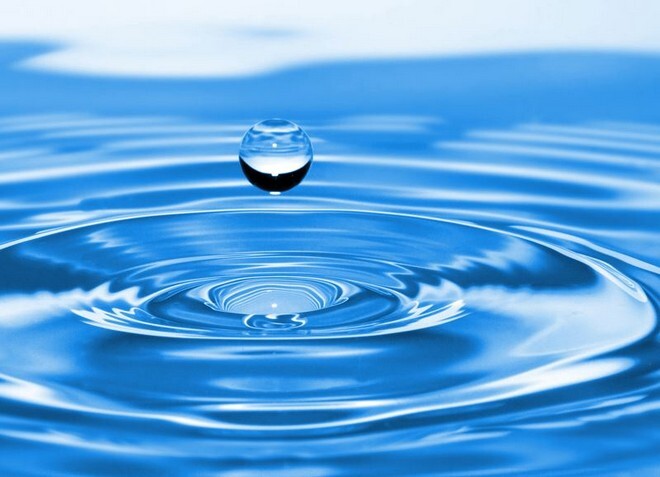 Regulations for water treatment also in Hamburg
Regulations for water treatment in Hamburg, too
Hygienic requirements for drinking water, bathing water and process water (e.g. cooling water) are described and regulated in various guidelines, ordinances and laws. These regulations must be observed and complied with when planning and implementing water treatment plants.
In industrial water treatment and process monitoring of water treatment plants, we realize with you process-oriented applications as well as individual system solutions up to the implementation of individual product variants.
Our expert knowledge and development competence enable us to offer you and your customers a constantly growing range of process-optimized solutions.
Production processes of e.g. foodstuffs require water with a defined quality in their sequences.
The production processes require plant conditions that ensure, for example, water vapor, cooling water or washing water.Process parameters, whose requirements are sometimes very specific, are ensured in line with production and have been monitored for decades with our high-quality measuring instruments and sensor systems.
The use of our UV systems and ozone devices regularly optimizes production requirements.
Customers such as Weser Champignons, Stork, Bahlsen and other large companies rely on our proven measurement technology and plant engineering.
Associated with the operation of plants such as cooling towers, feedwater boilers or, for example, industrial washing plants is the chemical conditioning of the process water.
We have been working closely with manufacturers of chemical conditioning agents for decades.
We are globally positioned with our expertise and are leaders with our water hardness measuring instruments.
Innovative water treatment for Hamburg and Northern Germany