Repair and equipment service by authorized service partners of Neomeris
Comprehensive equipment service in your company by qualified service partners
Authorized partners for on-site service
Do you want security for your equipment technology guaranteed by an experienced service partner on site?
We know the market and can classify to what extent service companies are competent to commission our products for you or perform annual maintenance that is sustainable.
Every year we train service technicians and service departments in practical training courses. We know which companies have high performance and are happy to recommend suitable partner companies.
Or you can receive an offer directly from us, which we will handle for you with a competent service partner. We are happy to support you.
In addition, we have established a service partner network throughout the D.A.CH region since 2011.
The network partner companies have an increased level of knowledge about our products through annual two-day trainings.
We can map any on-site service for our products and in water treatment with the service network. We have defined service conditions with these partners. All authorized service partners have a certificate with an individual number.
This enables you to determine by means of the number whether the provider belongs to our qualified network. Simply send us a written request via the contact form or give us a call.
Our active service partners can mark their property with a seal.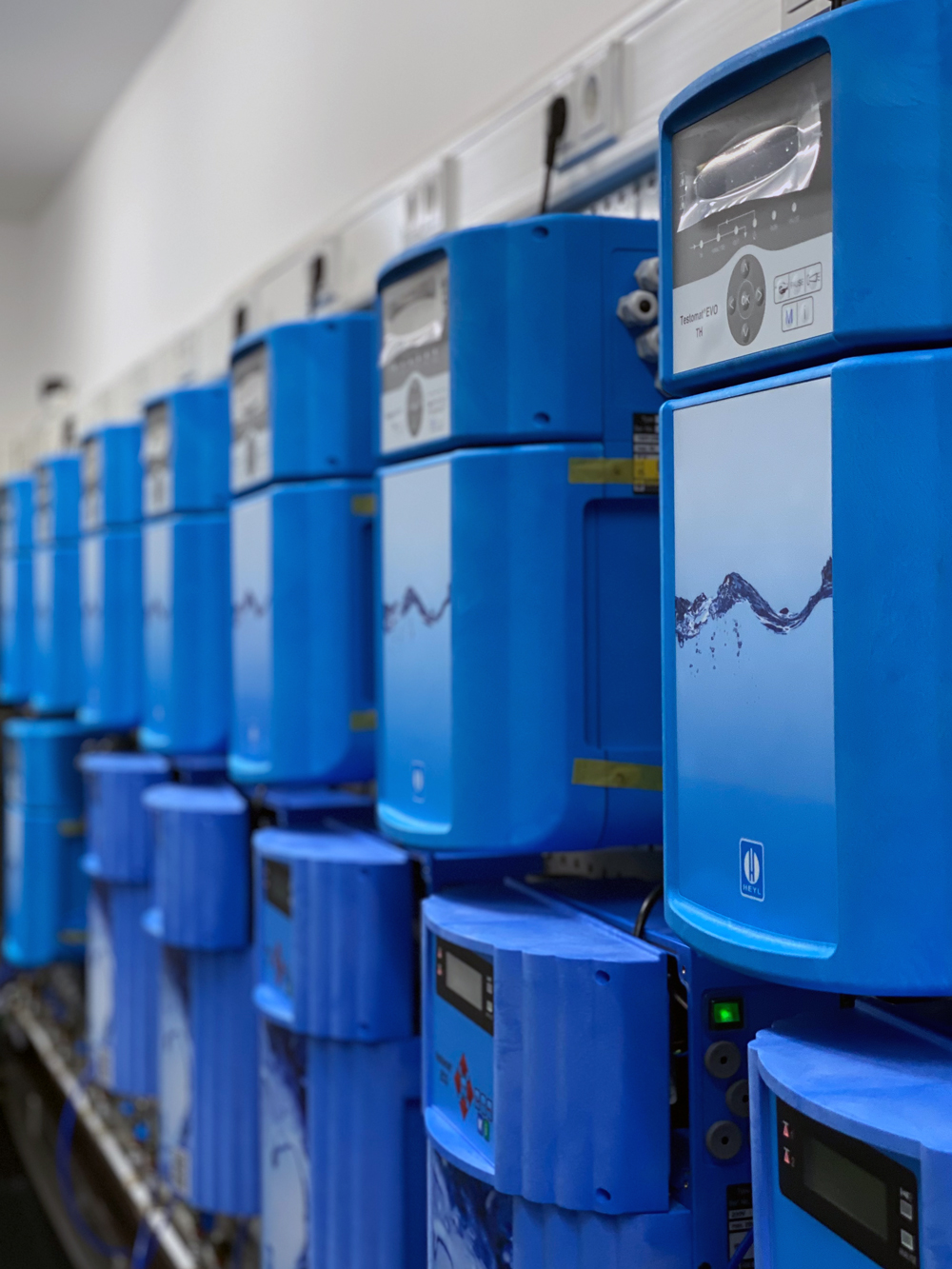 Bärtig Wasserbehandlung GmbH
Marienstrasse 1
99894 Friedrichroda
Contact person:
Mario Bärtig
Tel:0049 3623 308911
Fax:0049 3623 308912
E-Mail: m.baertig@baertig.de
hummel Wasseraufbereitung GmbH
Marburger Str. 9
64289 Darmstadt
Contact person:
Peter Flammiger
Tel: 0049 6151 899028
Fax: 0049 6151 824895
E-Mail: mail@hummel-wab.de
IWT JORDAN GMBH
Henschelstrasse 3
27721 Ritterhude
Contact person:
Detlef Jordan
Tel: 0049 4292 4716351
Fax: 0049 4292 4716359
E-Mail: detlef.jordan@iwt-jordan.de
Helmut Schiller Wasseraufbereitung
Eschle 3
88693 Deggenhausertal
Contact person:
Helmut Schiller
Tel: 0049 7555 5140
Fax: 0049 7555 919674
E-Mail: schiller.wasseraufbereitung@t-online.de
Weinert Wassertechnik GmbH
Löbtauer Strasse 65
01159 Dresden
Contact person:
Maik Thömel
Tel: 0049 351 421 0651
Fax: 0049 351 427 3956
E-Mail: thoemel@weinertwassertechnik.de
SHP Wassertechnik GmbH
Satueller Str. 31
39340 Haldensleben
Contact person:
Dr. Patrick Studte
Tel: 0049 3904 7249166
Fax: 0049 3904 7249168
E-Mail: info@shp-wassertechnik.de
BVS – Wassertechnik GmbH
Mosetiggasse 3
1230 Wien, Österreich
Contact person:
Matthias Miksch
Tel: 0043 1665035326
Fax: 0043 1665035322
E-Mail: matthias.miksch@bvs-wassertechnik.at
Bernd Batke Wasseranlagen
Auf den Elfmorgen 2
55278 Dalheim
Contact person:
Bernd Batke
Tel: 0049 6249 8048219
E-Mail: bawater@t-online.de
Do you have a service requirement at your site or a device malfunction?
Please enter the required data in the contact form.
We will send you the contact details of a service partner in your region or directly an offer from one of our partners.
Please fill in all fields and click "send".