System solutions for Water treatment plants Munich
industrial measurement technology, UV and ozone technology for water treatment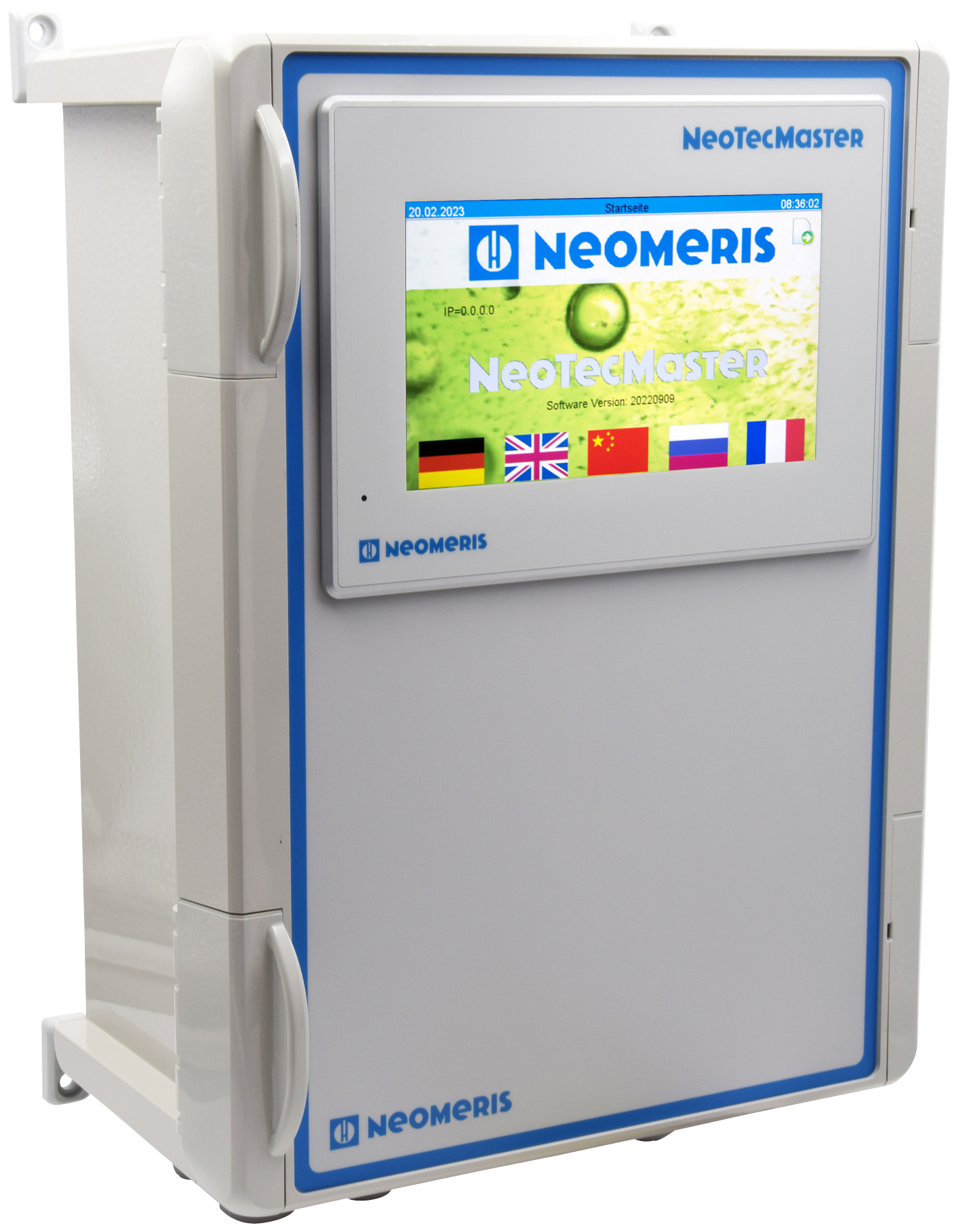 The NeoTecMaster® Multicontroller concept is a basic building block for any water treatment plant.
Technical highlights
Available as 4 or 8 channel system
Modular concept for signal inputs (Modbus-RTU, 4-20 mA or RS232)
Software architecture for integration of Testomat EVO, Testomat 2000, Testomat LAB, Testomat 808, Testomat 808 SiO2 and Neomeris Select already available
Ethernet interface for network integration
Visualization of status messages and measured values via web interface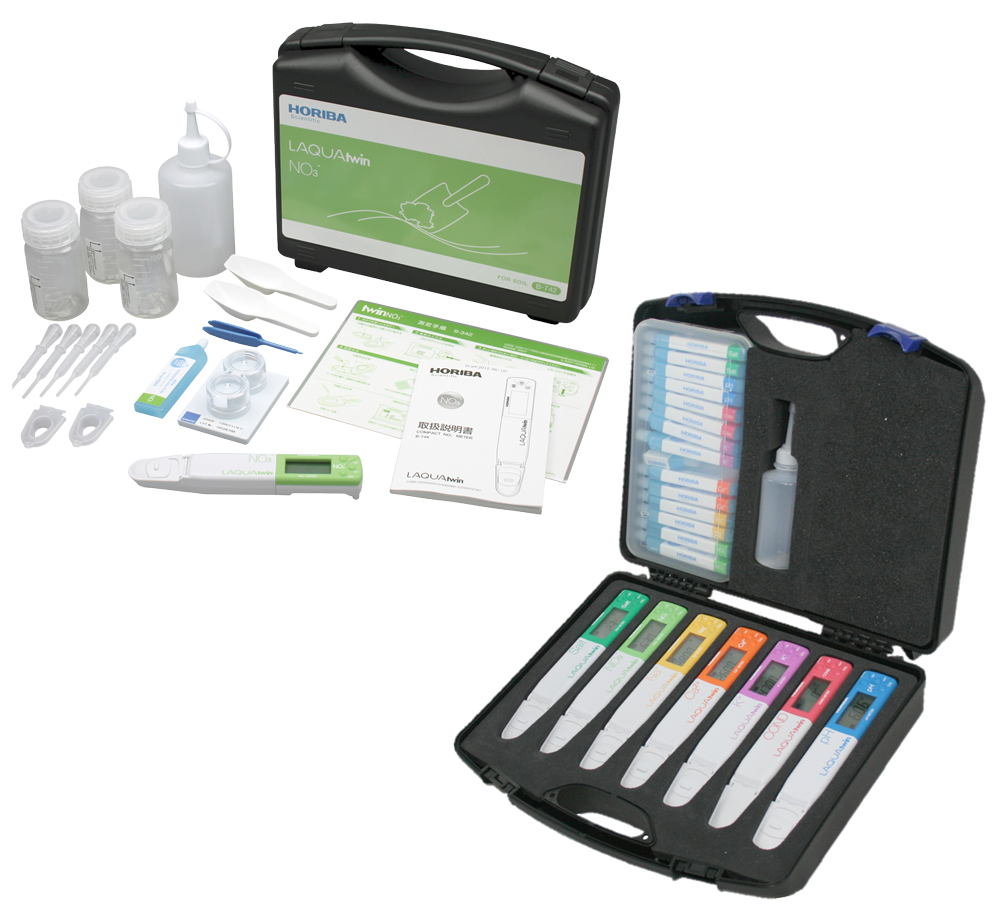 The pocket testers are suitable for the measurement of industrial waste water, drinking water as well as products from the food and beverage industry and the agricultural sector
Fast analysis of measurement parameters on site
Easy and uncomplicated handling
High-quality sensor technology
Broad product portfolio for use in different application areas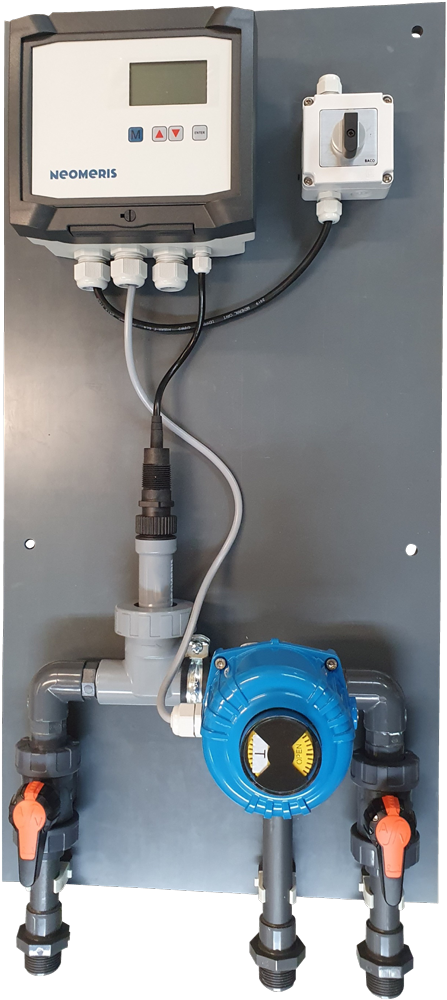 The Neomeris blowdown panel was developed for simple conductivity-controlled blowdown processes in the cooling tower area
Preprogrammed and electrically wired ready for operation
Factory pre-calibration of the conductive conductivity measurement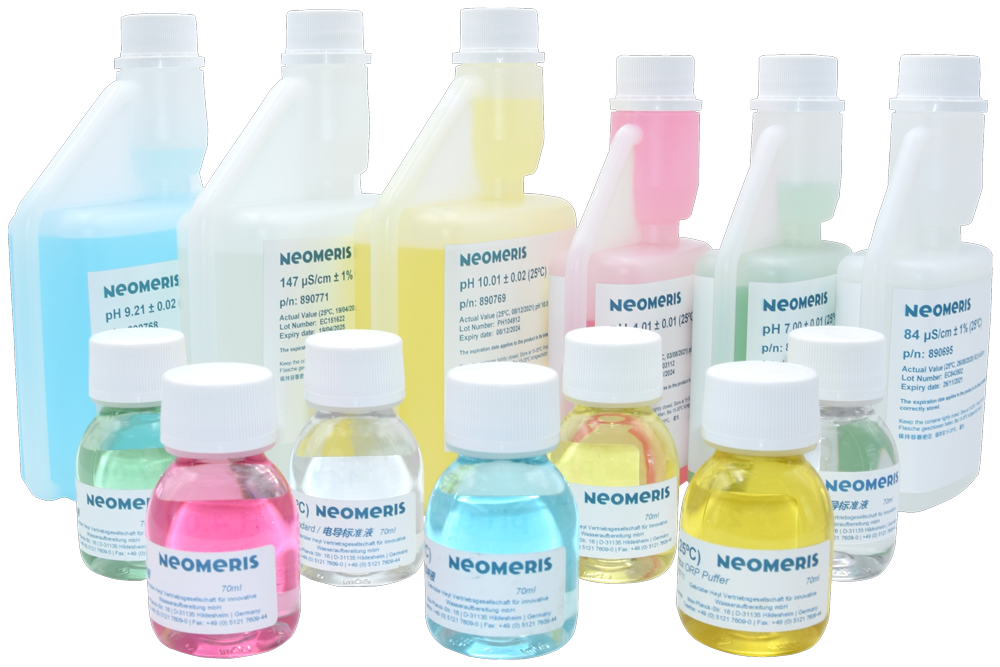 High-quality buffer and calibration solutions for calibrating your electrodes with special hygienic closure
Available in 100 ml and 500 ml bottles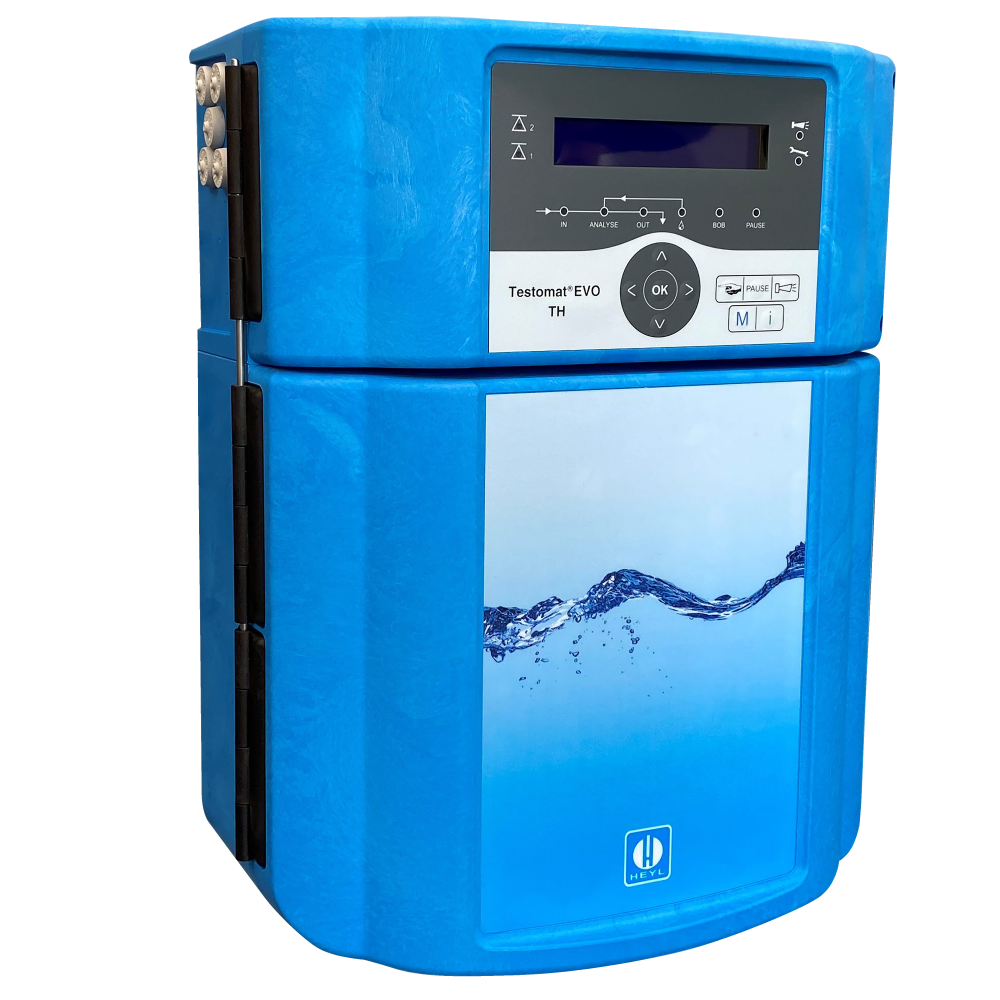 Testomat® instruments available for more than 20 parameters; continuous development of new instruments for new maximum process reliability in water treatment.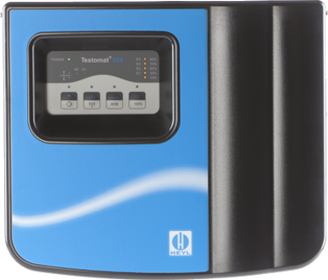 The Testomat 808 is a compact analyzer for the Online - measurement of water hardness according to the principle "limit value monitoring with color change".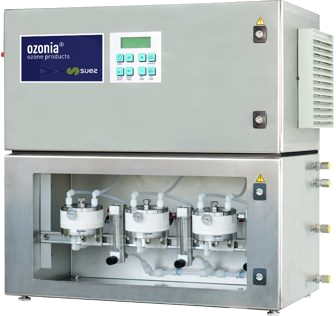 Ozone generators for water treatment.
Electrolytic ozone generators for ultrapure water - disinfection residual ozone destructors.

UV systems for water disinfection
UV technology - DVGW / ÖVGW certified UV systems
UV systems for drinking water, ultrapure water and process water disinfection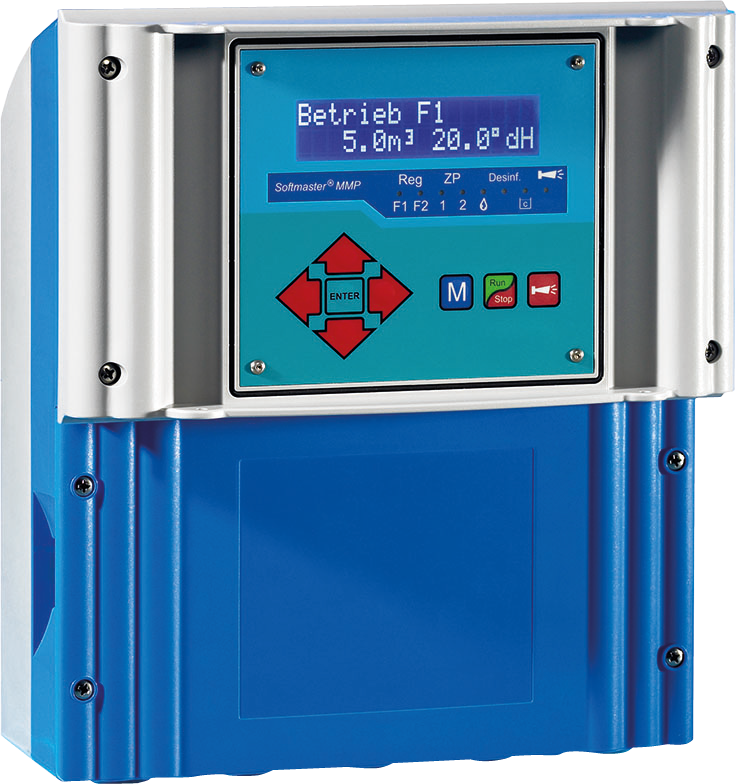 The Softmaster® micro-controller series is a cost-effective alternative to process control systems for controlling various water treatment plants
Tradition and future for innovative Water treatment plants Munich
Water treatment Munich with high-tech measurement and control technology
.
Water treatment plants for Munich operate according to the strict laws and standards that apply throughout Germany. Nevertheless, both commercial and industrial water treatment in Munich are subject to special scrutiny, but drinking water supply in particular.
Stadtwerke München aggressively promotes its product for households as drinking water with first-class mineral water quality. They even created their own brand name for it, "M-Water." Such a high quality standard can only be maintained with the help of state-of-the-art measurement and control technology. Neomeris is a guarantor of such solutions.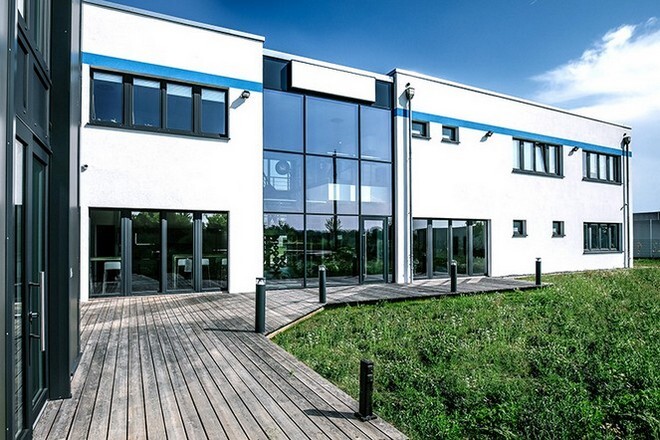 Construction of a water treatment plant
Construction of a water treatment plant
In water treatment, the raw water passes through a wide variety of stages, which are always adapted to regional or local conditions. These include, for example, a softening plant, a reverse osmosis plant, an EDI module, a disinfection stage, a permeate tank and a pressure boost.
As the name suggests, the softening plant produces so-called "soft water". The background: all natural water contains dissolved salts. These hardness minerals are mainly calcium and magnesium salts. Modern water hardness measuring devices determine their content. The salts are minimized by the ion exchange process. This involves the use of a resin that exchanges the hardness constituents for sodium ions and releases them into the wastewater in the course of regeneration of the softening plant.
Other undesirable substances can include nitrates, silica, and drug or pesticide residues. They are filtered out in the reverse osmosis system. In simple terms, the undesirable dissolved substances are removed from the raw water under high pressure via a membrane. In the process, the vast majority of the undesirable substances settle in the membrane due to their molecular size. Precise measurement and control equipment is essential here. Such systems have retention rates of up to 98%. The result is highly pure water, while the so-called concentrate contains the undesirable substances.
Drinking water for Munich: Naturally clear and treated to the highest standards
Drinking water for Munich: Naturally clear and treated to the highest standards
No life without drinking water: the liquid is considered the most indispensable of all foodstuffs. Access to clean drinking water and appropriate water treatment are essential. Munich is setting a good example here.
Stadtwerke München obtains its raw water mainly from three source areas in the Bavarian foothills of the Alps. These are the Mangfall Valley, the Loisach Valley and a water protection reserve area.
The Mangfall Valley is an idyllic natural area at the foot of the Taubenberg mountain. The springs at the bottom of the Mangfall and on the steep slopes of the valley supply an average of about 2,800 liters of water per second and meet about 80 % of the daily needs of the city of 1.5 million people. The Loisach Valley to the north of Garmisch-Partenkirchen is filled with ice-age sands and gravels, and its wells contribute around 20% of Munich's water consumption. In the southern Munich gravel plain in and around Hofoldinger Forst lies the reserve area, which compensates for demand peaks with up to five percent additional supply (source: Stadtwerke München).
Since all the source areas are geographically higher than the city of Munich, the water is conveyed to the city's water treatment plants via the natural gradient without requiring a great deal of energy.
In the water treatment plants of Stadtwerke München, the raw or spring water is processed into drinking water as well as ultrapure water, among other things, using state-of-the-art measurement and control technology.
As is the case throughout Germany, the strictest regulations apply to water treatment in Munich in accordance with the DIN 2000 and 2001 standards. The planning, construction and operation of water treatment plants for drinking water are also subject to the most stringent specifications.
The hardness of its drinking water is given by Stadtwerke München as 13.9 to 18.9 degrees of German hardness (dH). This means that the water is considered "hard", i.e. enriched with calcium.
Pure water – the royal class of water treatment
The name says it all: This is water in its purest form. Almost all foreign substances are filtered out, including substances that are healthy for humans, such as minerals or magnesium. Ultrapure water is used in medical technology or the pharmaceutical industry as so-called pharmaceutical water. It is also used in research, in the production of semiconductors, and in the manufacture of food and beverages. The strictest standards therefore apply to the production and treatment of ultrapure water. Technically, it is very complex and requires state-of-the-art measurement and control technology.
Water treatment for process water
Process water is used to operate industrial plants or for industrial production. The quality requirements, the criteria of water properties and water treatment are correspondingly high. Important parameters concern, for example, the solids content, the gas content, the pH value, the water hardness and the electrical conductivity. Substances must be removed that could impair the function of technical equipment or conflict with the high quality standards of the end product.
Process water is used in a wide variety of applications and has correspondingly different quality levels. Process water applications range from cooling water for industrial plants and power stations to ultra-pure water. In each case, water treatment must remove not only undesirable dissolved substances but also microorganisms, legionella and all other biological contaminants.
No matter how high the requirements are: Precise measurement and control technology is essential in water treatment.
Precise measurement and control technology for water treatment plants from Neomeris in Hildesheim, Munich.