System solutions for Water treatment plants Dresden
industrial measurement technology, UV and ozone technology for water treatment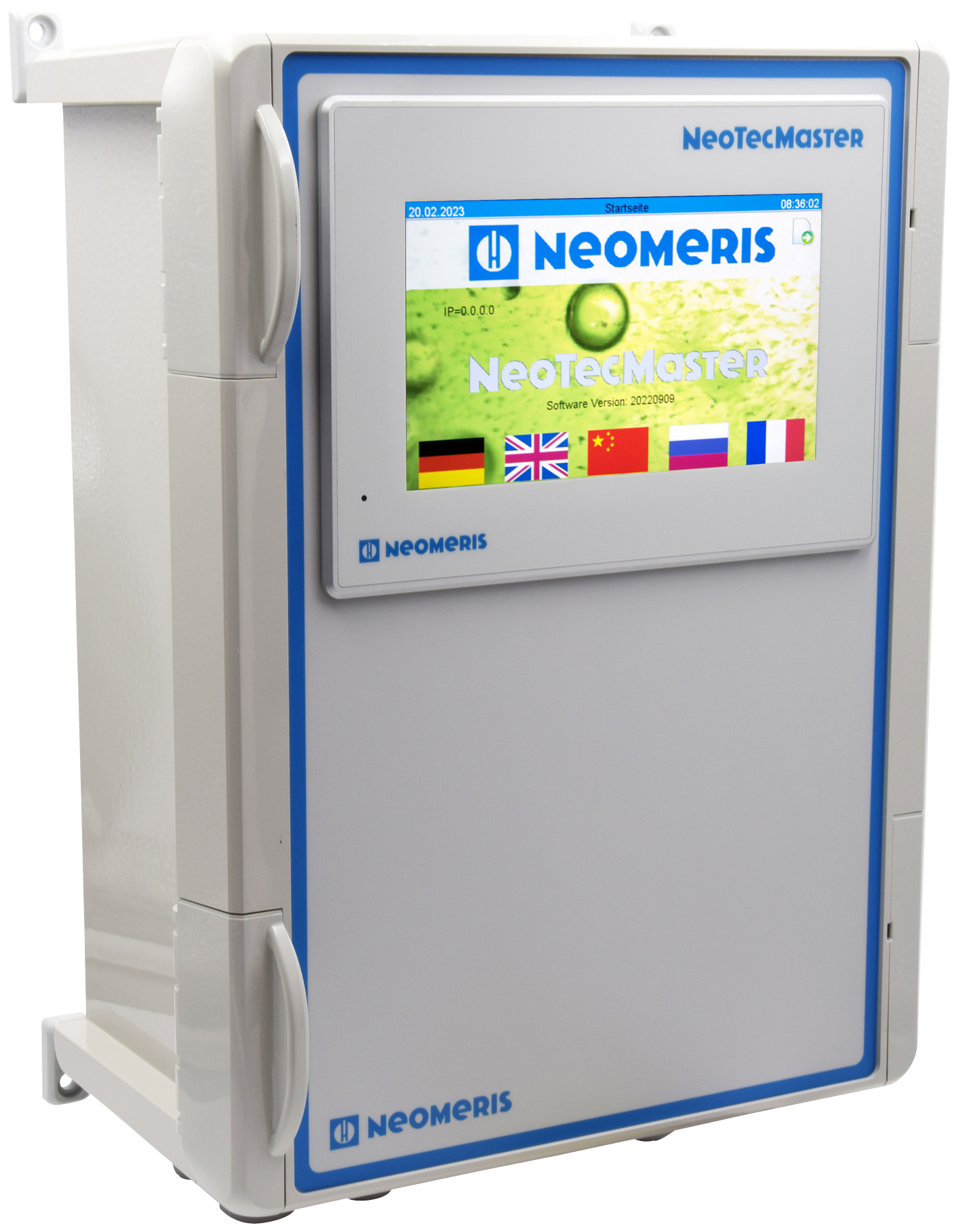 The NeoTecMaster® Multicontroller concept is a basic building block for any water treatment plant.
Technical highlights
Available as 4 or 8 channel system
Modular concept for signal inputs (Modbus-RTU, 4-20 mA or RS232)
Software architecture for integration of Testomat EVO, Testomat 2000, Testomat LAB, Testomat 808, Testomat 808 SiO2 and Neomeris Select already available
Ethernet interface for network integration
Visualization of status messages and measured values via web interface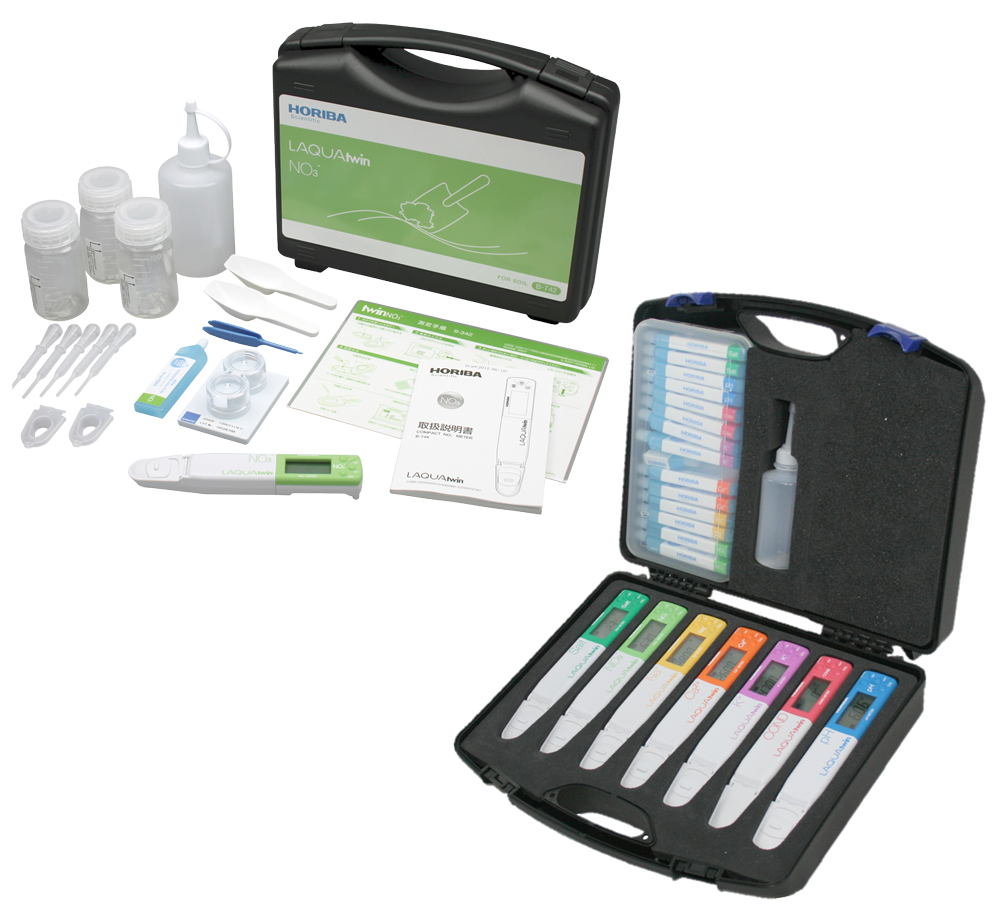 The pocket testers are suitable for the measurement of industrial waste water, drinking water as well as products from the food and beverage industry and the agricultural sector
Fast analysis of measurement parameters on site
Easy and uncomplicated handling
High-quality sensor technology
Broad product portfolio for use in different application areas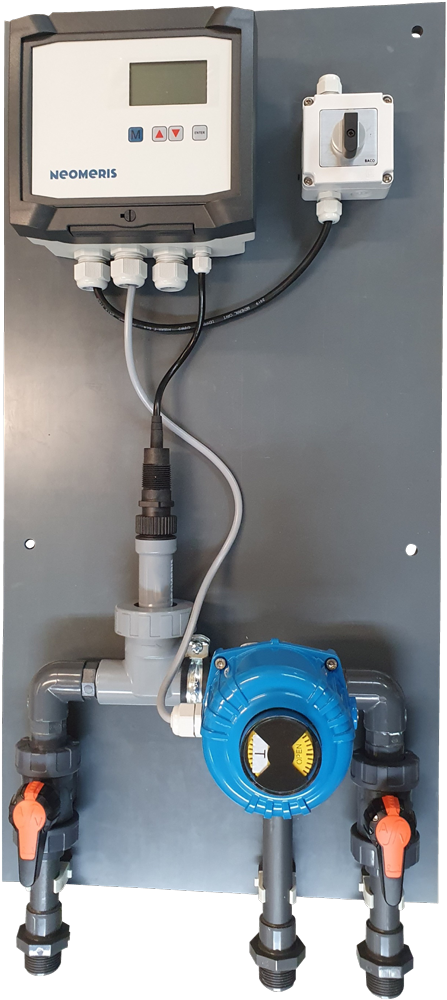 The Neomeris blowdown panel was developed for simple conductivity-controlled blowdown processes in the cooling tower area
Preprogrammed and electrically wired ready for operation
Factory pre-calibration of the conductive conductivity measurement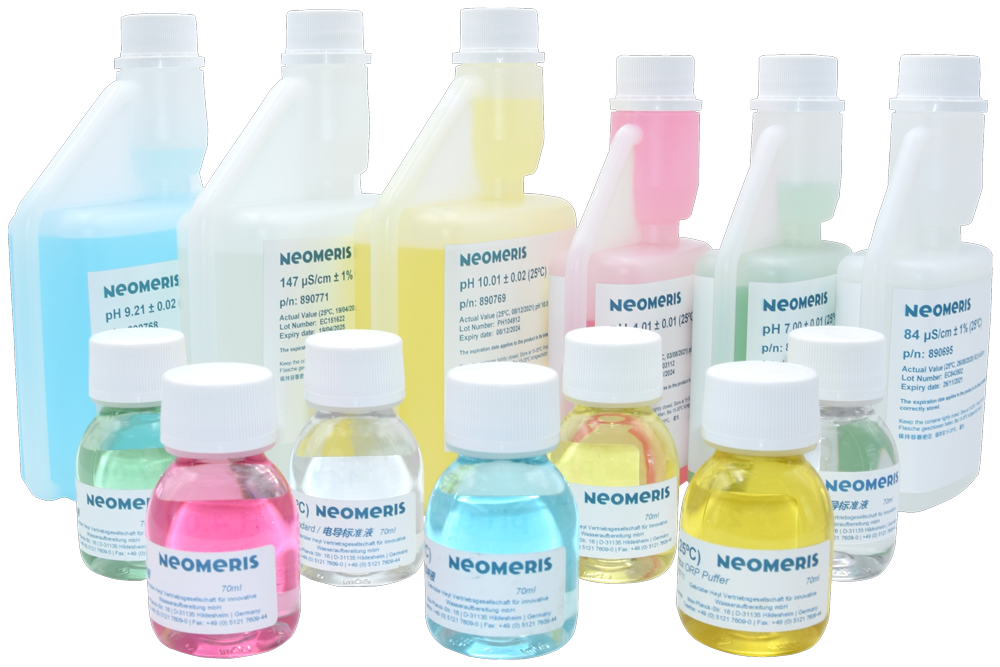 High-quality buffer and calibration solutions for calibrating your electrodes with special hygienic closure
Available in 100 ml and 500 ml bottles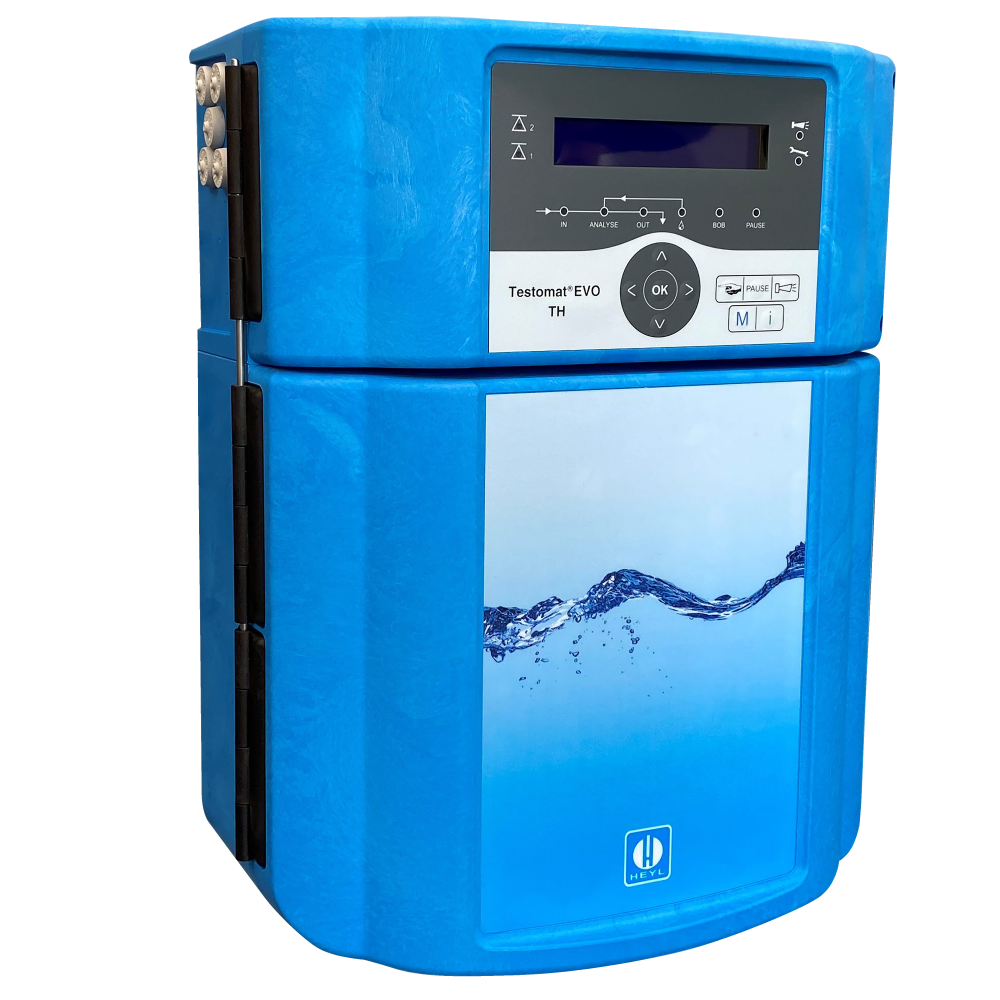 Testomat® instruments available for more than 20 parameters; continuous development of new instruments for new maximum process reliability in water treatment.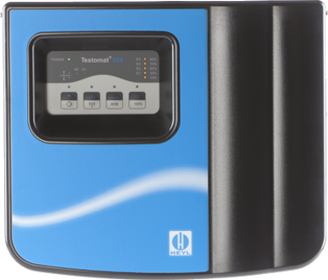 The Testomat 808 is a compact analyzer for the Online - measurement of water hardness according to the principle "limit value monitoring with color change".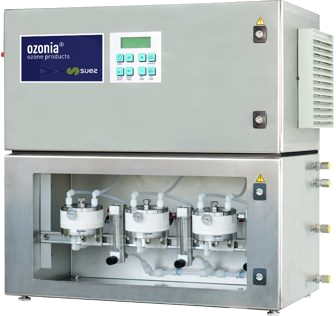 Ozone generators for water treatment.
Electrolytic ozone generators for ultrapure water - disinfection residual ozone destructors.

UV systems for water disinfection
UV technology - DVGW / ÖVGW certified UV systems
UV systems for drinking water, ultrapure water and process water disinfection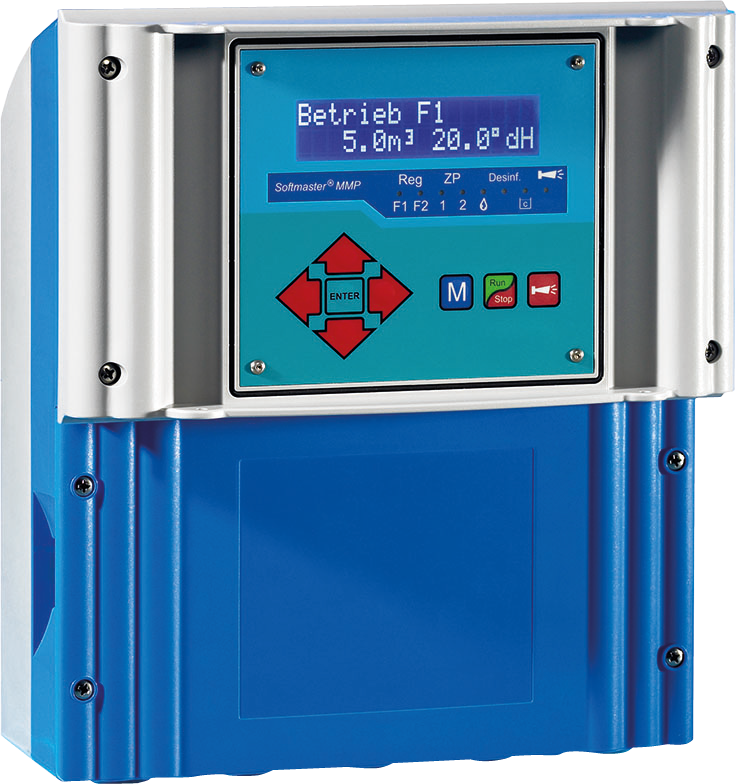 The Softmaster® micro-controller series is a cost-effective alternative to process control systems for controlling various water treatment plants
Tradition and future for innovative Water treatment plants Dresden
Water treatment Dresden: Drinking water is quality of life
A high quality of life makes Dresden, the capital of Saxony, an attractive residential and commercial location. Due to its magnificent baroque buildings, Dresden is also known as Florence on the Elbe. With just under 560,000 inhabitants, it is Germany's twelfth largest city and – after Leipzig – the second largest in Saxony. While other eastern German municipalities are losing inhabitants, Dresden has been growing steadily for years.
Drinking water makes an indispensable contribution to the quality of life. The water treatment for Dresden works with the most modern control, measurement and regulation technology. After all, the most important of all foodstuffs is subject to strict legal regulations throughout Germany, including the Drinking Water Ordinance (TrinkwV) and the Infection Protection Act. Dresden's drinking water meets all legal requirements.
Due to Dresden's growing importance as an industrial location, ultrapure water and process water are also treated for the Elbe metropolis. Ultrapure water is almost completely free of foreign substances and therefore contains practically no calcium or magnesium. It serves as a basic material for many products in the food and beverage industry or flows into semiconductor production.
The pharmaceutical industry also requires ultrapure water, which is also called pharmaceutical water here. Process water is used to operate industrial plants or to cool power plants, for example. It must not contain any substances that could damage industrial equipment. Both types of water are produced by industrial companies according to their specific needs, using state-of-the-art treatment processes as well as measurement and control technology.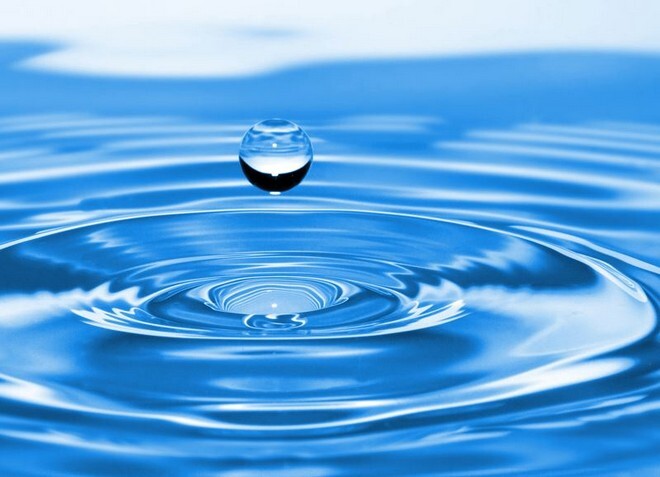 Water treatment Dresden: 2 dams, 4 waterworks
Water treatment Dresden: 2 dams, 4 waterworks
The main supplier is DREWAG Stadtwerke Dresden AG. Their four waterworks in the city area form the backbone of drinking water treatment for Dresden: Coschütz, Hosterwitz, Tolkewitz and Albertstadt. Industrial water treatment with the latest technology takes place here. Examples of state-of-the-art measurement and control technology include measuring devices for conductivity or chemical parameters as well as system solutions for process monitoring.
The Coschütz waterworks draws surface water from the two Erzgebirge dams. The Hosterwitz waterworks treats raw water from bank filtrates and infiltrates from the Elbe River as well as groundwater flowing in from the land. The Tolkewitz waterworks also treats bank filtrate from the Elbe and groundwater flowing in from the land. The Albertstadt waterworks uses groundwater from the Dresden Heath. In case of peak demand, the Stadtwerke can fall back on the Saloppe water intake as a reserve. Dresden obtains smaller quantities of water from the Gottleuba waterworks. Some areas in the north of the city are not supplied by DREWAG, but by the drinking water association Röderaue. In 2014, over 98 percent of Dresden's drinking water came from the city's water treatment plants and only just under two percent from outside.
An astonishing statistic shows that since reunification in 1990, the water consumption of Dresdeners has fallen from over 150 liters to around 96 liters per capita per day in 2000 and has remained relatively constant since then. The municipal utility attributes this to changes in consumer behavior, water-saving technologies and modern household and appliance technology. In GDR times, around 20 percent of the water was also lost in the dilapidated pipe network. In the modernized pipe network, this figure fell to six percent by 2014.
Meanwhile, Dresden's total water consumption is rising. The reasons are the population, which has been growing for several years, and the positive development of industry and commerce. In 2014, more than 38 million cubic meters flowed through Dresden's drinking water network.
Process monitoring in accordance with drinking water ordinance
In order to strictly comply with the regulations of the Drinking Water Ordinance, the municipal utility and the health department have agreed on a joint self-monitoring program. In addition, the health department carries out its own monitoring. High-tech system solutions for water treatment and process monitoring are essential, for example water hardness meters, sensors or gas detectors.
In accordance with § 11 of the German Drinking Water Ordinance (TrinkwV), the four Dresden waterworks use water treatment substances and disinfection processes in accordance with the minimum dose principle to achieve the treatment targets. Precise measurement, control and regulation technology helps to ensure that the maximum permissible concentrations of residual amounts and reaction products remaining in the drinking water are significantly undercut. In particular, this involves substances such as potassium permanganate to oxidize dissolved manganese, aluminum sulfate to flocculate the finest dissolved foreign substances, calcium hydroxide and carbon dioxide to harden the soft reservoir water and regulate the pH value, or chlorine for disinfection (source: DREWAG).
Whether drinking water, process water, ultra-pure water or pharmaceutical water: what flows out of Dresden's pipes is of top quality, thanks to state-of-the-art water treatment.
Precise measurement and control technology for water treatment Dresden. Neomeris, Hildesheim.