System solutions for Water treatment plants Bielefeld
industrial measurement technology, UV and ozone technology for water treatment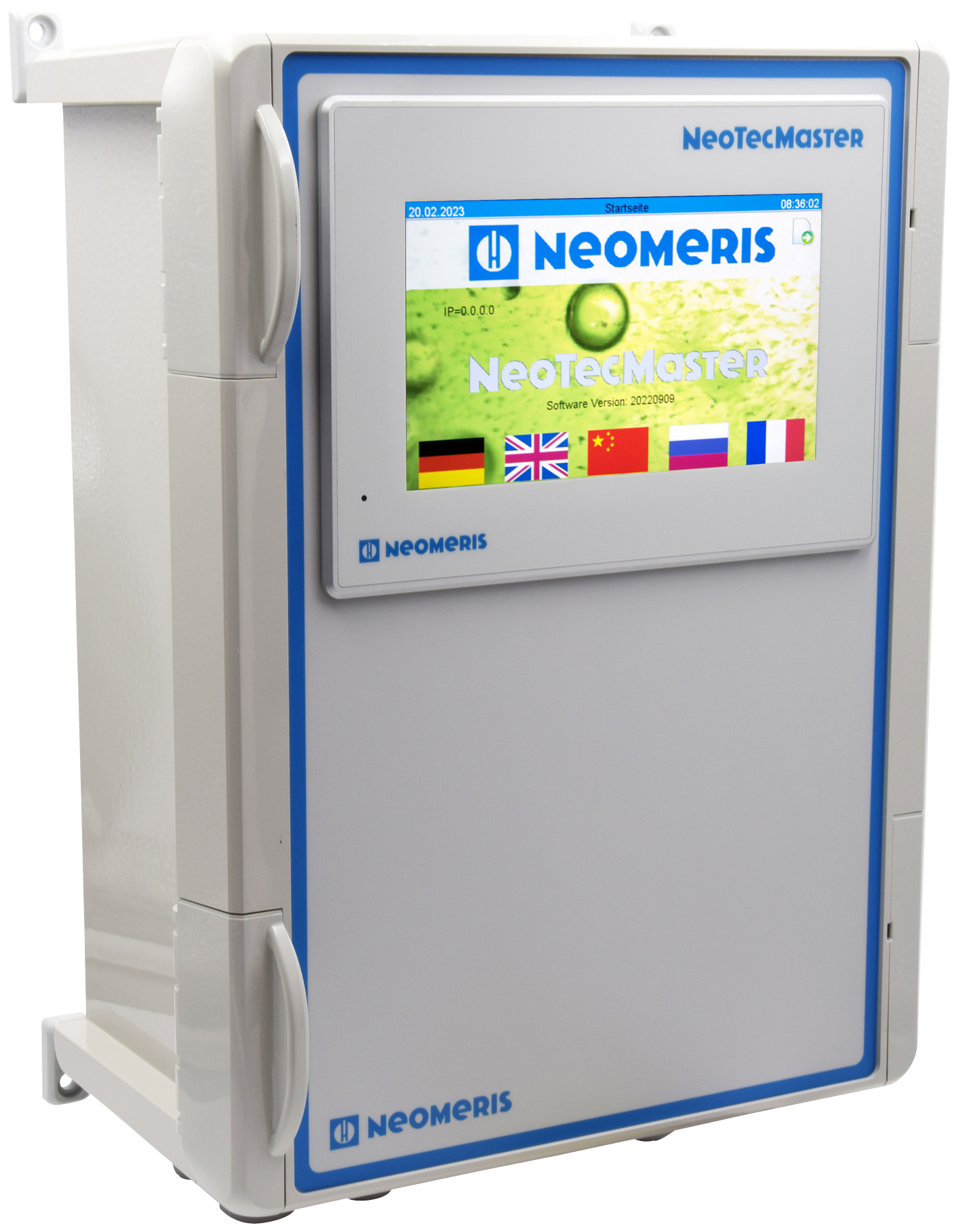 The NeoTecMaster® Multicontroller concept is a basic building block for any water treatment plant.
Technical highlights
Available as 4 or 8 channel system
Modular concept for signal inputs (Modbus-RTU, 4-20 mA or RS232)
Software architecture for integration of Testomat EVO, Testomat 2000, Testomat LAB, Testomat 808, Testomat 808 SiO2 and Neomeris Select already available
Ethernet interface for network integration
Visualization of status messages and measured values via web interface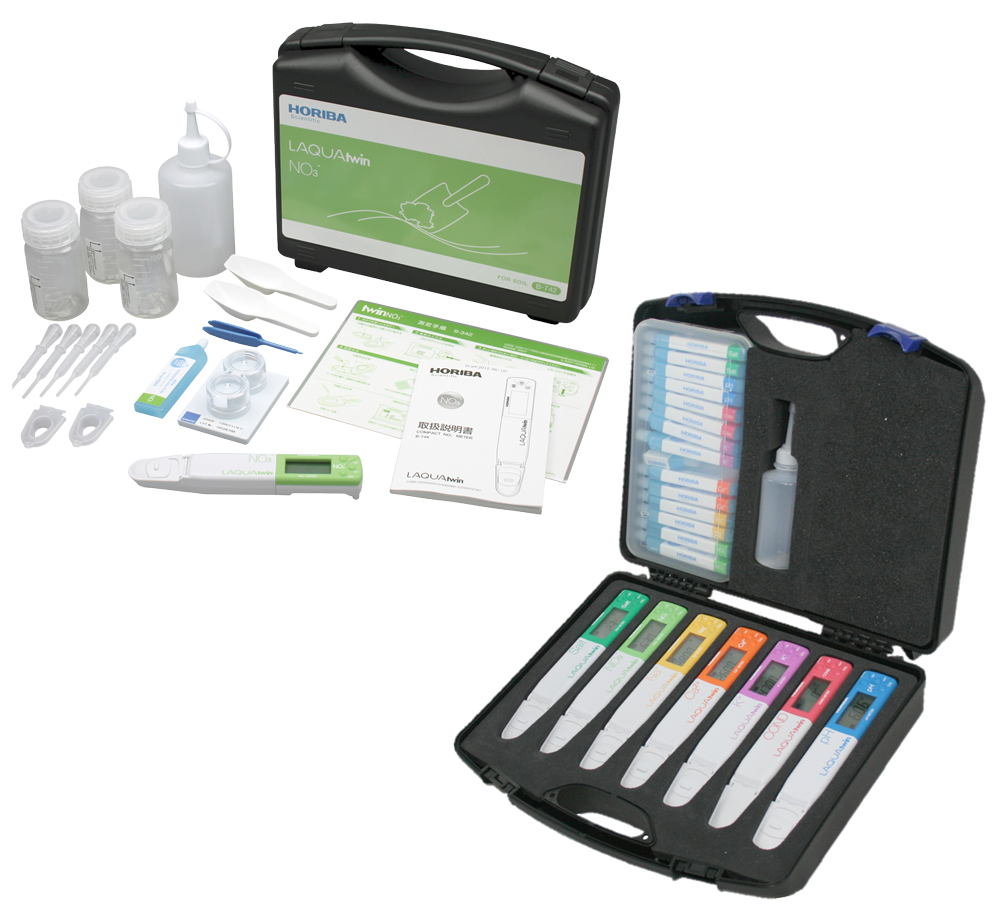 The pocket testers are suitable for the measurement of industrial waste water, drinking water as well as products from the food and beverage industry and the agricultural sector
Fast analysis of measurement parameters on site
Easy and uncomplicated handling
High-quality sensor technology
Broad product portfolio for use in different application areas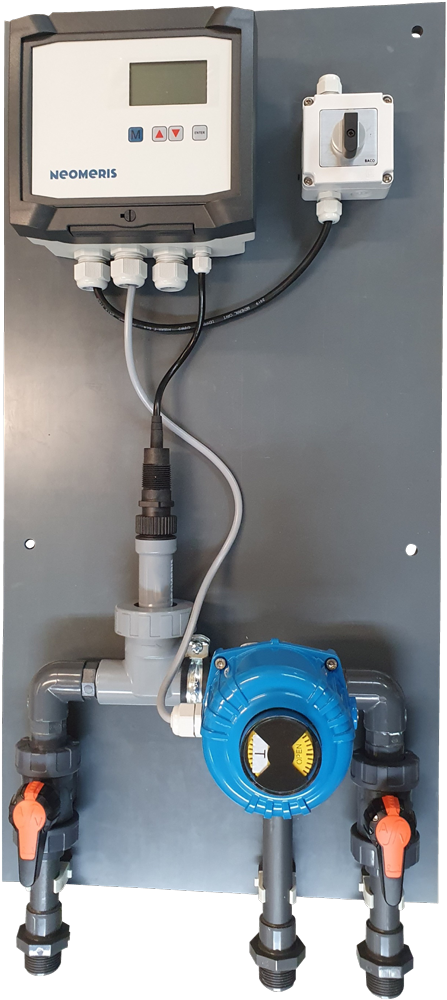 The Neomeris blowdown panel was developed for simple conductivity-controlled blowdown processes in the cooling tower area
Preprogrammed and electrically wired ready for operation
Factory pre-calibration of the conductive conductivity measurement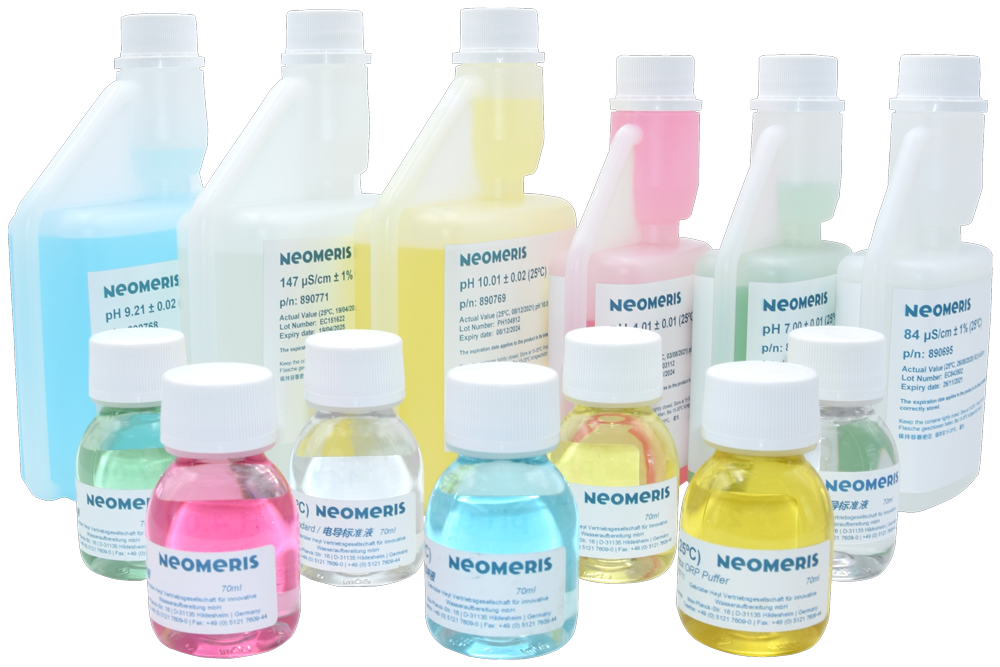 High-quality buffer and calibration solutions for calibrating your electrodes with special hygienic closure
Available in 100 ml and 500 ml bottles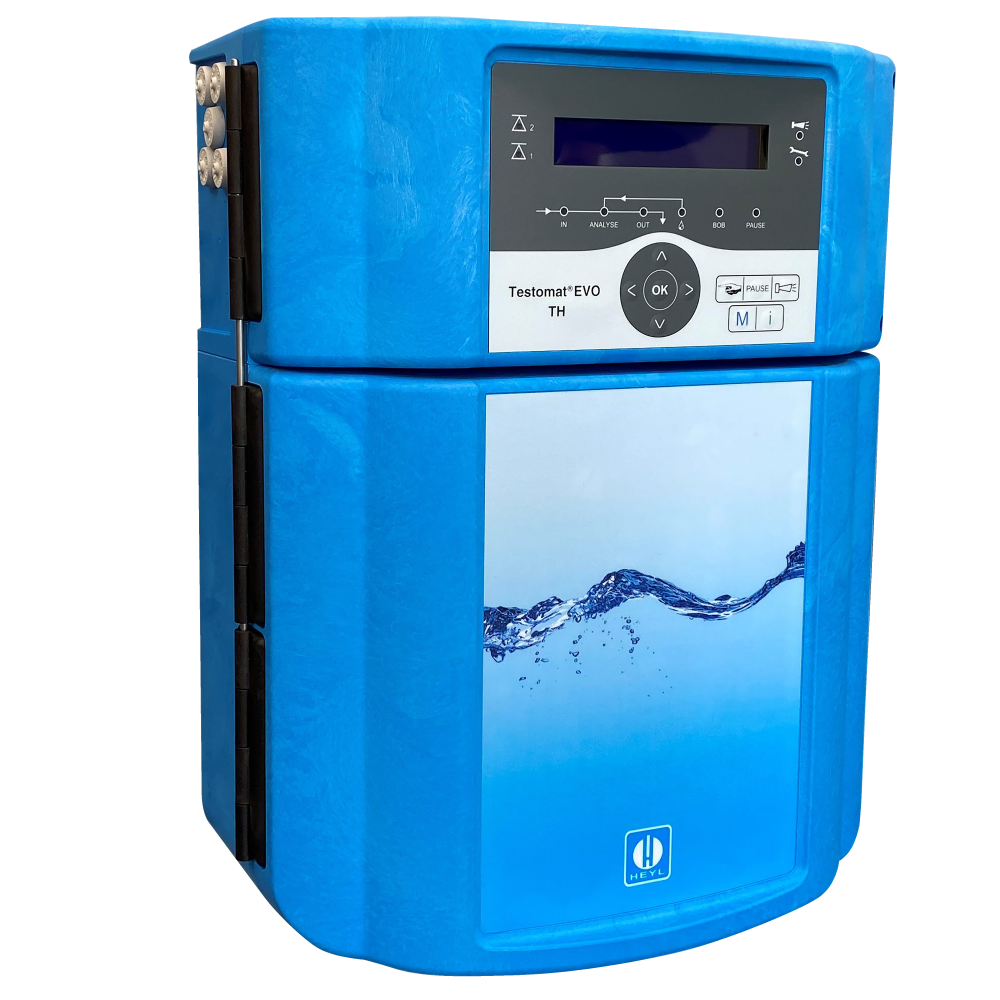 Testomat® instruments available for more than 20 parameters; continuous development of new instruments for new maximum process reliability in water treatment.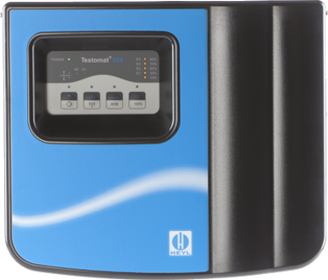 The Testomat 808 is a compact analyzer for the Online - measurement of water hardness according to the principle "limit value monitoring with color change".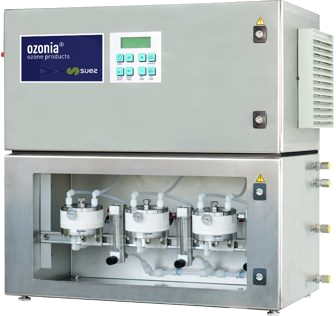 Ozone generators for water treatment.
Electrolytic ozone generators for ultrapure water - disinfection residual ozone destructors.

UV systems for water disinfection
UV technology - DVGW / ÖVGW certified UV systems
UV systems for drinking water, ultrapure water and process water disinfection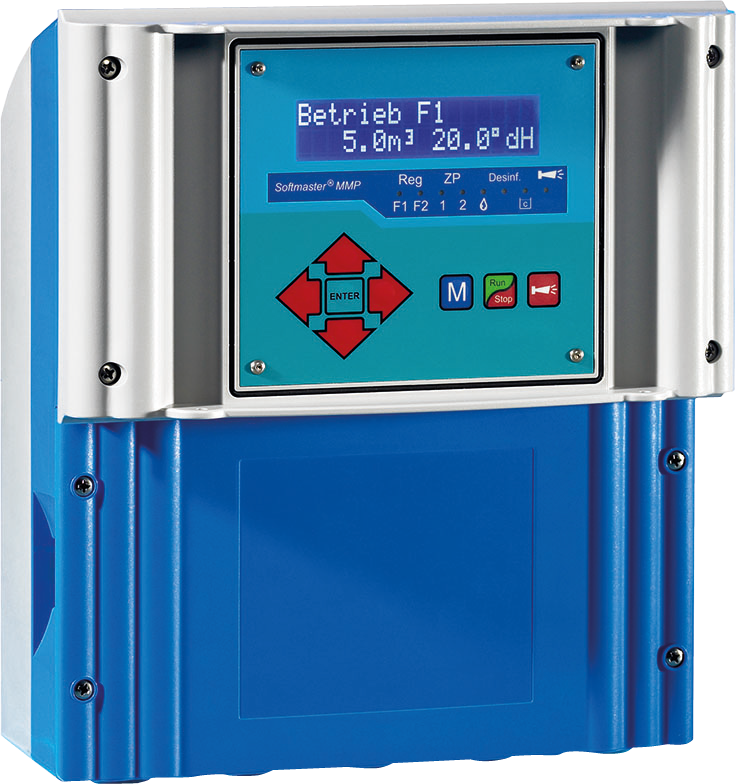 The Softmaster® micro-controller series is a cost-effective alternative to process control systems for controlling various water treatment plants
Tradition and future for innovative Water treatment plants Bielefeld
High-tech measurement and control technology for water treatment, Bielefeld
Bielefeld: Yes, this city exists. And with a population of around 334,000, it is one of the 20 largest in Germany. Stadtwerke Bielefeld supplies drinking water to around 156,000 households.
The water treatment Bielefeld takes place in a total of 15 waterworks, which feed the drinking water into a network of pipes well over 1,500 kilometers long. 1,500 kilometers – as the crow flies, that's a good distance from Bielefeld to Madrid. Every year, the municipal utility extracts around 17 million cubic liters of drinking water from over 150 wells.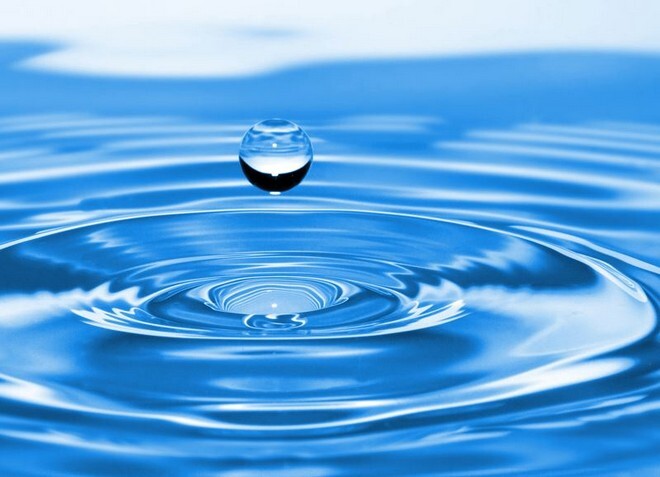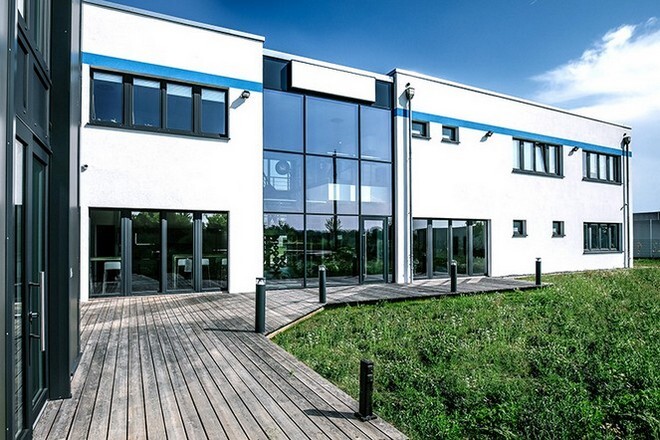 Water treatment Bielefeld: Where does Bielefeld's drinking water come from?
Around 50 percent of the raw water used to treat Bielefeld's drinking water is extracted from wells close to the surface at depths of around 20 to 40 meters. Around 40 percent of the raw water comes from deep wells. The deepest produces it from 630 meters below ground. Around ten percent of the water volume comes from the solid rock of the Teutoburg Forest at a depth of around 100 meters.
The most important water catchment area is the Senne – a large heath and mixed landscape with moors, forests, rough grasslands and bodies of water. It borders on the foothills of the Teutoburg Forest and on Bielefeld. Large parts of the water extraction area in the Senne are forested. Here, safeguarding groundwater quality takes precedence over forestry yields. The original coniferous forest is being replaced more and more by deciduous or mixed forest. Deciduous forest soil is characterized by less acid input.
Regulation and control devices in water treatment Bielefeld
Regulation and control devices in water treatment Bielefeld
Water treatment of the raw water from the Senne takes place in 14 of Bielefeld's 15 waterworks. These include the Furbachtal, Lipperreihe, Sennestadt, Sennestadt-West, Windelsbleiche and Windfang waterworks plus several other waterworks and deep wells in Stufenbrock-Senne. The Senne waterworks thus cover around 90 percent of Bielefeld's drinking water requirements. The city is thus supplied almost entirely from the nearby region. The remainder comes from the Teutoburg Forest.
Water from the region has a long tradition: The Bielefeld water treatment plant on the outskirts of the city looks back on more than 125 years of history. At the end of the 19th century, the first waterworks was opened in the Senne region – plus two water tanks and the first drinking water pipeline to Bielefeld. From these humble beginnings, a massive drinking water network and water treatment plant with state-of-the-art measurement, control and control technology have evolved.
Water treatment Bielefeld using the example of the Senne waterworks
In the Senne, the raw water generally already has a very high water quality. Therefore, in only three of the 14 waterworks do foreign substances such as iron, aluminum or acidifiers have to be removed by filtration plants. In one of the water treatment plants, this is done in an aeration plant. The Sennestadt waterworks uses calcium carbonate (CaCO3) to adjust the pH value.
Two waterworks disinfect the raw water by UV treatment. This treatment combats microbiological impairments (a prerequisite is the use of state-of-the-art UV systems for water disinfection such as those from Neomeris, Hildesheim). In rare cases and only if the measuring instruments show appropriate values, chlorine is temporarily added to the drinking water for disinfection. Even after chlorination, the water meets the highest hygienic standards and complies with the limit values. Monitoring of the limit values is possible, for example, by means of the Testomat 2000 CLF/CLT or sensor technology from the portfolio of the second umbrella brand Neomeris.
All processes at Wasseraufbereitung Bielefeld take place using the most precise measurement, control and regulation technology as well as system solutions for process monitoring for industrial water treatment.
What do the water hardness meters in Bielefeld show? Depending on the city area and its origin, drinking water in Bielefeld has two hardness ranges: medium with 8.4 to 14 °dH and hard with an average of over 14 °dH (German hardness). Whether medium or hard, Bielefeld's drinking water is not only healthy, but also cheaper and more environmentally friendly than bottled mineral water. Continuous monitoring of the current water hardness is possible here, for example, by using the Testomat EVO TH. The Testomat EVO TH represents the latest generation of online measuring devices for monitoring water hardness and, in addition to highly accurate measurement, also impresses with various practical functionalities. According to official data, tap water generates less than one percent of the environmental impact caused by the production, transport and bottle cleaning of mineral water. In addition, the tap eliminates the need for home transportation and lugging boxes.
Water treatment and control for drinking water Bielefeld
.
Regularly, the Bielefeld Health Department monitors water extraction plants and water quality. On-site inspections of the waterworks as well as chemical and bacteriological controls in the city area take place constantly. Over 1,500 samples and 9,500 analyses are carried out each year by independent institutes – using the latest measuring technology and state-of-the-art sensors. The tap water that is fed into the house connections always falls well below the limit values of the German Drinking Water Ordinance (TrinkwV). In addition, the municipal utilities are certified for technical safety management of the DVGW (Deutsche Vereinigung des Gas- und Wasserfaches e. V.).
Few households are not or only partially connected to the drinking water network of the municipal utility. They supply themselves mainly with domestic wells. Each private well must be registered with the health department and is regularly controlled. The Drinking Water Ordinance (TrinkwV) prescribes an inspection once a year for bacteriological aspects and every three years for chemical inputs. Only accredited laboratories and service providers are used for this – along with state-of-the-art measuring technology and drinking water analysis equipment (source of data: Stadtwerke Bielefeld, 2020).
Drinking water Bielefeld – with high-tech measurement, control and regulation technology. Neomeris, Hildesheim