System solutions for Water treatment plants Stuttgart
industrial measurement technology, UV and ozone technology for water treatment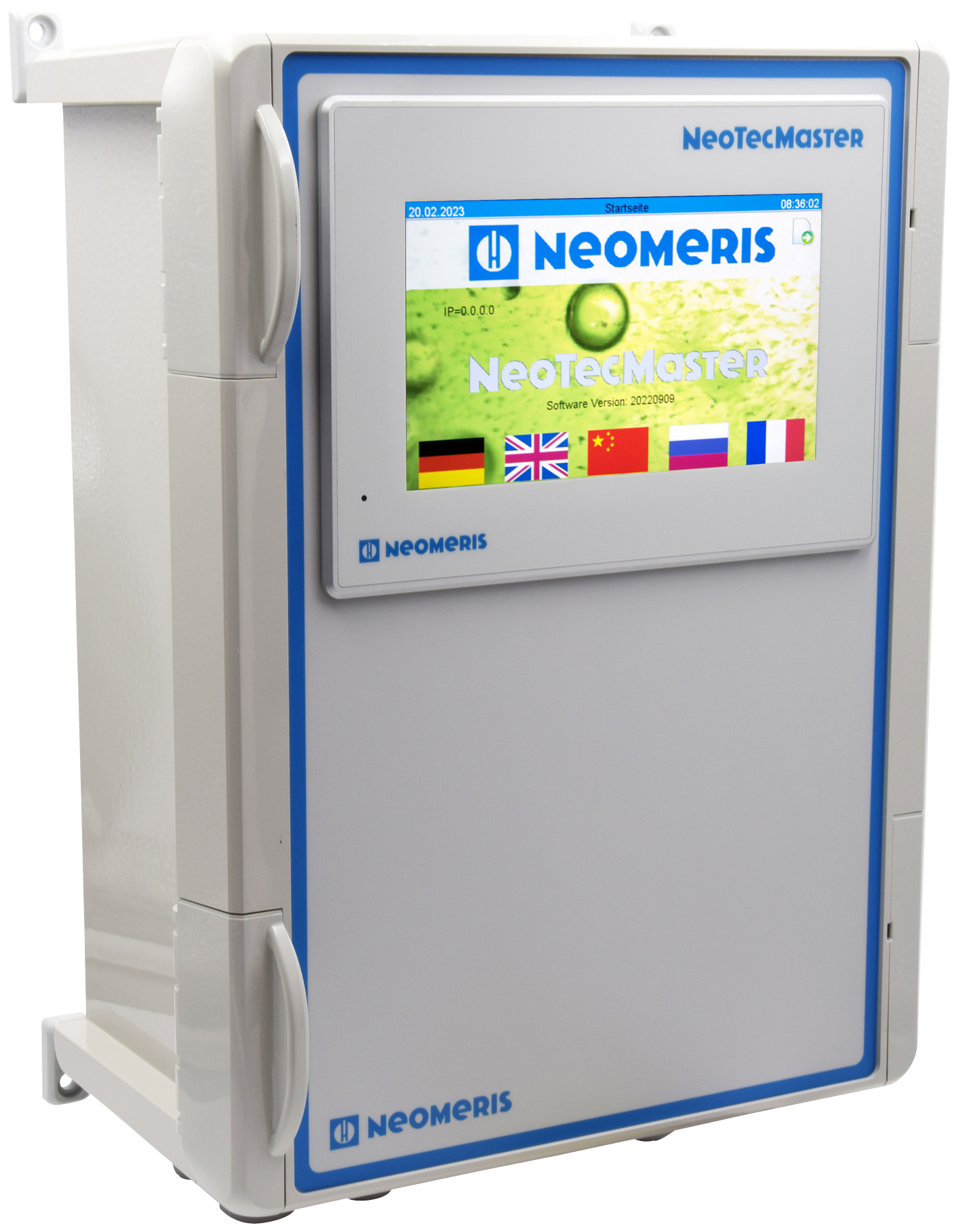 The NeoTecMaster® Multicontroller concept is a basic building block for any water treatment plant.
Technical highlights
Available as 4 or 8 channel system
Modular concept for signal inputs (Modbus-RTU, 4-20 mA or RS232)
Software architecture for integration of Testomat EVO, Testomat 2000, Testomat LAB, Testomat 808, Testomat 808 SiO2 and Neomeris Select already available
Ethernet interface for network integration
Visualization of status messages and measured values via web interface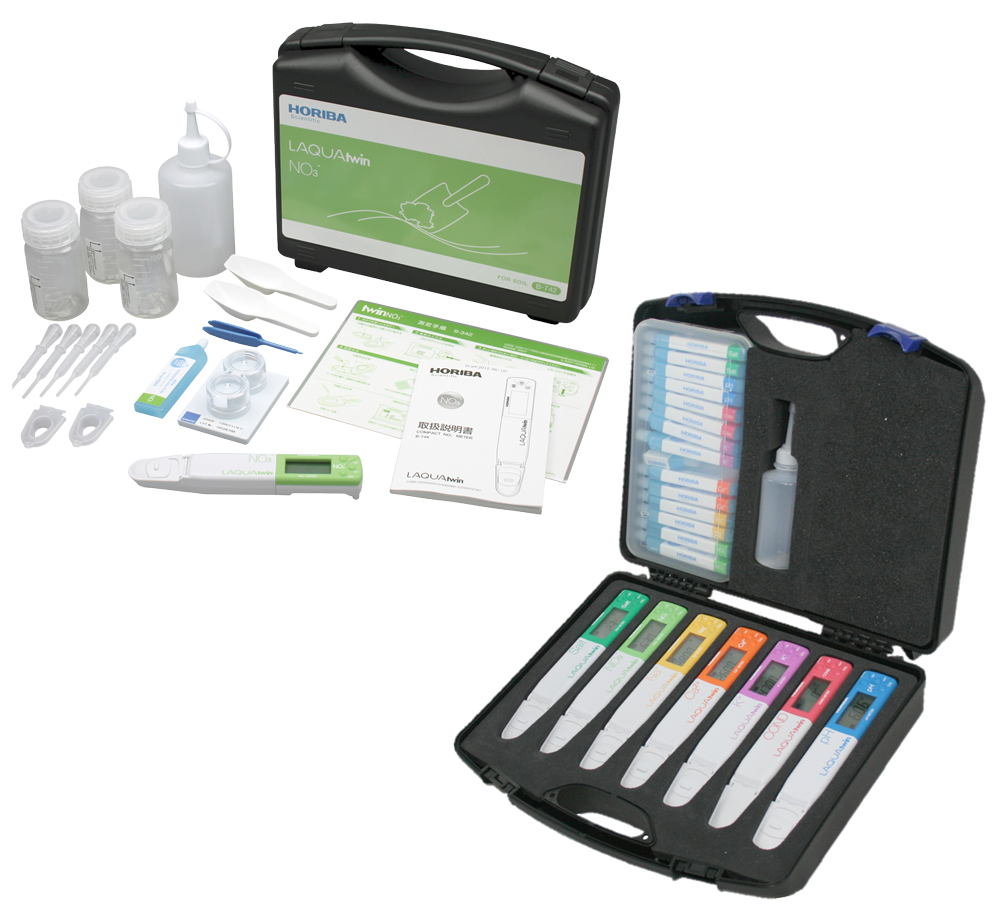 The pocket testers are suitable for the measurement of industrial waste water, drinking water as well as products from the food and beverage industry and the agricultural sector
Fast analysis of measurement parameters on site
Easy and uncomplicated handling
High-quality sensor technology
Broad product portfolio for use in different application areas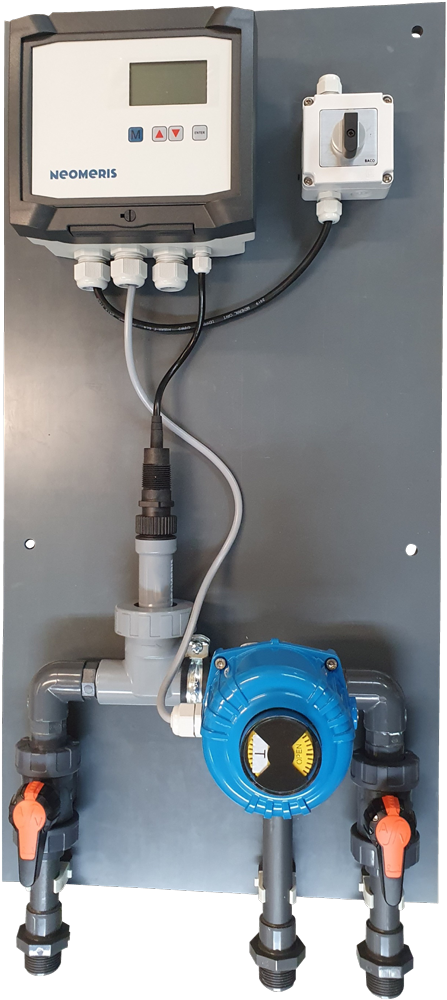 The Neomeris blowdown panel was developed for simple conductivity-controlled blowdown processes in the cooling tower area
Preprogrammed and electrically wired ready for operation
Factory pre-calibration of the conductive conductivity measurement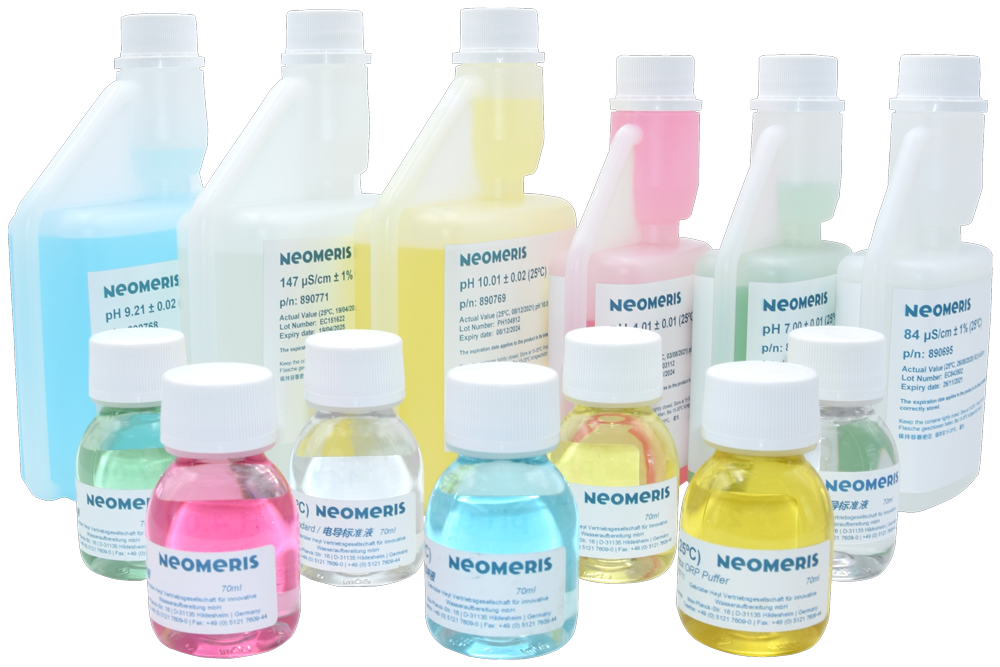 High-quality buffer and calibration solutions for calibrating your electrodes with special hygienic closure
Available in 100 ml and 500 ml bottles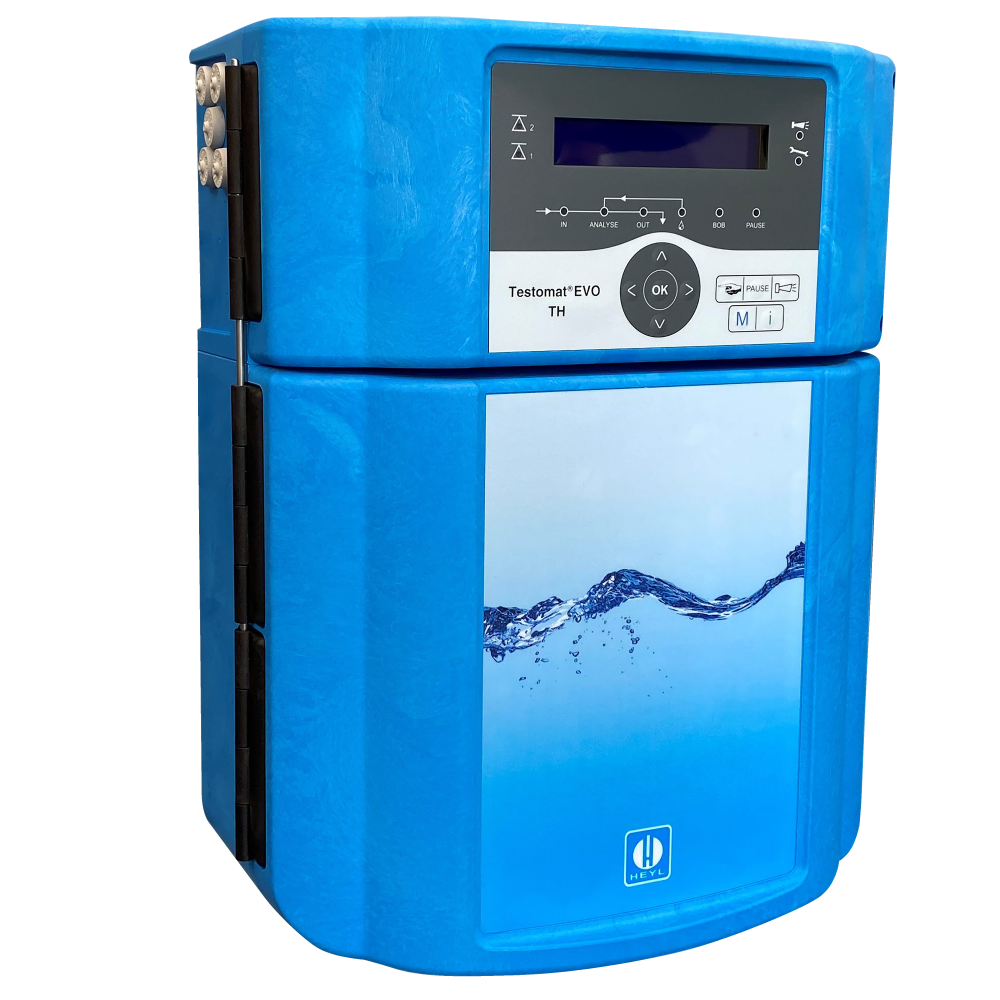 Testomat® instruments available for more than 20 parameters; continuous development of new instruments for new maximum process reliability in water treatment.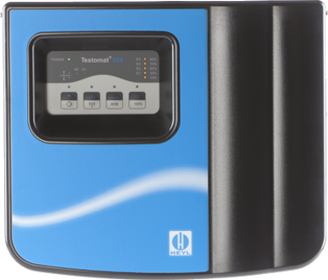 The Testomat 808 is a compact analyzer for the Online - measurement of water hardness according to the principle "limit value monitoring with color change".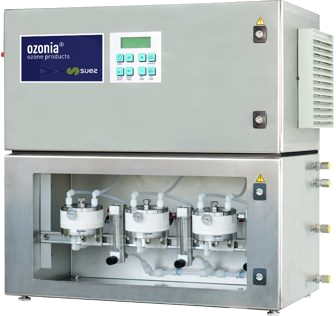 Ozone generators for water treatment.
Electrolytic ozone generators for ultrapure water - disinfection residual ozone destructors.

UV systems for water disinfection
UV technology - DVGW / ÖVGW certified UV systems
UV systems for drinking water, ultrapure water and process water disinfection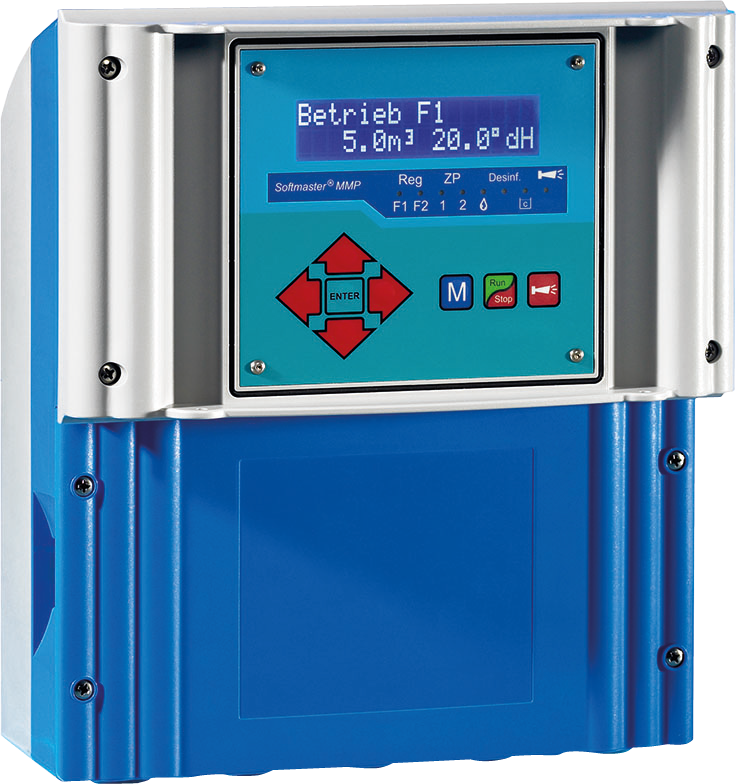 The Softmaster® micro-controller series is a cost-effective alternative to process control systems for controlling various water treatment plants
Tradition and future for innovative Water treatment plants Stuttgart
Water treatment Stuttgart with high-tech measurement and control technology
Whether clean, healthy drinking water, germ-free process water or flawlessly pure ultrapure water: in Stuttgart, as in all of Germany, the strictest standards and legal requirements apply to water treatment and supply for private households and companies.
The specifications are laid down in the German Drinking Water Ordinance (TrinkwV), DIN 2000 and the General Ordinance for the Supply of Water (AVBWasserV). The quality of water treatment can only be guaranteed thanks to state-of-the-art measurement and control technology. Products and solutions from Neomeris in Hildesheim offer precision and safety for water treatment plants.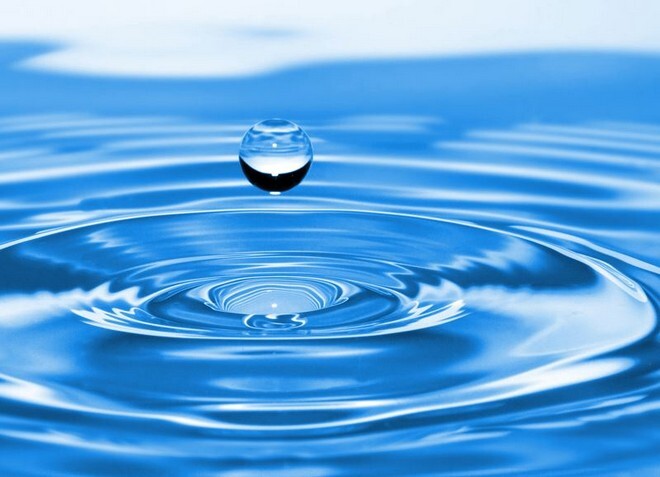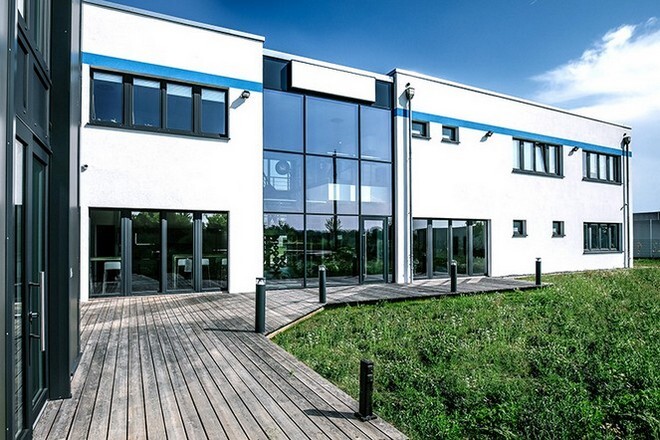 Stuttgart's drinking water: Technically more sophisticated than anywhere else in Germany
With a population of just under 640,000, Stuttgart is number six in the ranking of major German cities. It is number one in terms of the technical expense and challenges involved in supplying drinking water. The problem is posed by the topography of the Baden-Württemberg state capital, with deep valleys, steep hills and numerous vineyards. Differences in altitude of up to 300 meters have to be overcome between residential areas.
Some cities, such as Munich, obtain their water from higher-lying or mountainous areas. The water suppliers can simply "drain" it into the city. To get the water to the highest areas for Stuttgart, a pressure of over 30 bar is needed. However, most private connections are designed for a maximum of eight bar. For this reason, the utility Netze BW Wasser GmbH operates a unique, sophisticated system of so-called pressure zones, numerous pumps, turbines and storage tanks, as well as pressure-reducing valves and house connection pipes. As a practical by-product, however, electricity is also generated in this elaborate water supply system.
Water treatment Stuttgart: Where does the drinking water come from?
Water treatment Stuttgart: Where does the drinking water come from?
Depending on which part of town they live in, Stuttgart residents drink water from two entirely different sources. The city center, parts of the north and the east usually get their water from the Zweckverband Landeswasserversorgung. Its water is extracted in the Donauried near Ulm. Those living in the south, west and remaining northern parts of Stuttgart usually drink water from Lake Constance from the Zweckverband Bodensee-Wasserversorgung. Both special-purpose associations handle the water treatment of the raw water by cleaning, sterilizing and disinfecting it in their water treatment plants using state-of-the-art measurement and control technology. They then discharge the clean water into the distribution systems of Netze BW Wasser.
In terms of water quality, both the clear water from Lake Constance and that from the Donauried are well below the limits set by the German Drinking Water Ordinance. The Lake Constance water even complies with the highly sensitive limit values of the Diet Ordinance and is suitable for the production of baby food. The Donauried water has a nitrate content above the Diet Ordinance limit. However, it also falls far below the limits of the Drinking Water Ordinance (source: Netze BW Wasser).
Process water and cooling water treatment for Stuttgart
Process water and cooling water treatment for Stuttgart
As one of the most important industrial locations in Germany, the Swabian metropolis of Stuttgart also requires a reliable supply of industrial water, cooling water or process water. These water qualities are subject to lower requirements than drinking water or ultra-pure water. Nevertheless: process water must also be free of substances that could damage industrial and production facilities or power plants, such as germs and legionella.
The task of water treatment plants for process water is to use the most precise measurement and control technology to ensure that the necessary quality is guaranteed at all times. The most important parameters for water quality are the content of solids and gases, the electrical conductivity, the pH value and finally the water hardness.
Neomeris measurement and control technology and the Stuttgart ultrapure water
Ultrapure water is literally the purest, i.e. cleanest, of all water. It must contain virtually no foreign substances when it leaves the water treatment plants. Calcium and magnesium are also taboo in ultrapure water. The reason for this is the sensitive areas of application, such as food and beverage production or semiconductor manufacturing, as well as the associated state-of-the-art treatment technology. Ultrapure water is also used in medical technology and pharmaceutical plants. A technical term is therefore pharmaceutical water. From this it becomes clear how high the demands are placed on the control, measurement and regulation technology in water treatment.
A core area of water treatment systems is reverse osmosis. In classical osmosis, a weaker concentrated liquid passes through a membrane and into a more concentrated solution on the other side.
Reverse osmosis technology, as the name suggests, technically reverses this natural process. On the raw water side (e.g.: tap water or softened water), such a high pressure is applied that the natural process is reversed. Unwanted ingredients such as nitrates, silicic acid or drug & pesticide residues are retained by an ultra-fine membrane due to their molecular size. On the pure water side, this forms the so-called permeate, which can now be used for highly complex technical applications or further processed. The reverse osmosis technology enables up to 95% of the substances dissolved in the raw water to be retained.
Before reverse osmosis, the raw water passes through softening. Here, the hardness-forming salts dissolved in any natural raw water are exchanged for sodium ions. After reverse osmosis, the so-called permeate passes through further treatment stages or is made available directly to customers in the permeate tank for use.
Highest precision enables measurement and control technology for water treatment Stuttgart by Neomeris, Hildesheim.