System solutions for Water treatment plants Nuremberg
industrial measurement technology, UV and ozone technology for water treatment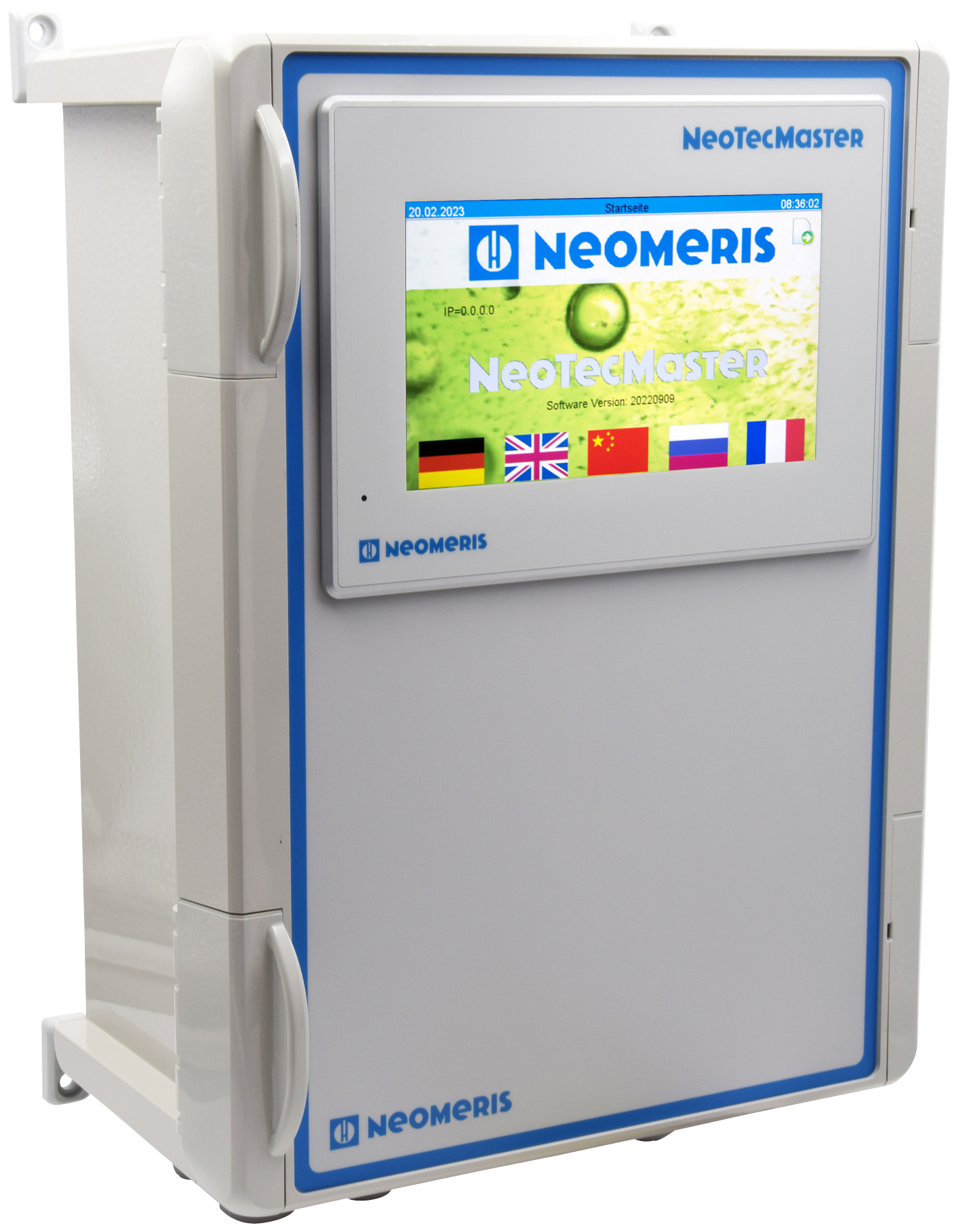 The NeoTecMaster® Multicontroller concept is a basic building block for any water treatment plant.
Technical highlights
Available as 4 or 8 channel system
Modular concept for signal inputs (Modbus-RTU, 4-20 mA or RS232)
Software architecture for integration of Testomat EVO, Testomat 2000, Testomat LAB, Testomat 808, Testomat 808 SiO2 and Neomeris Select already available
Ethernet interface for network integration
Visualization of status messages and measured values via web interface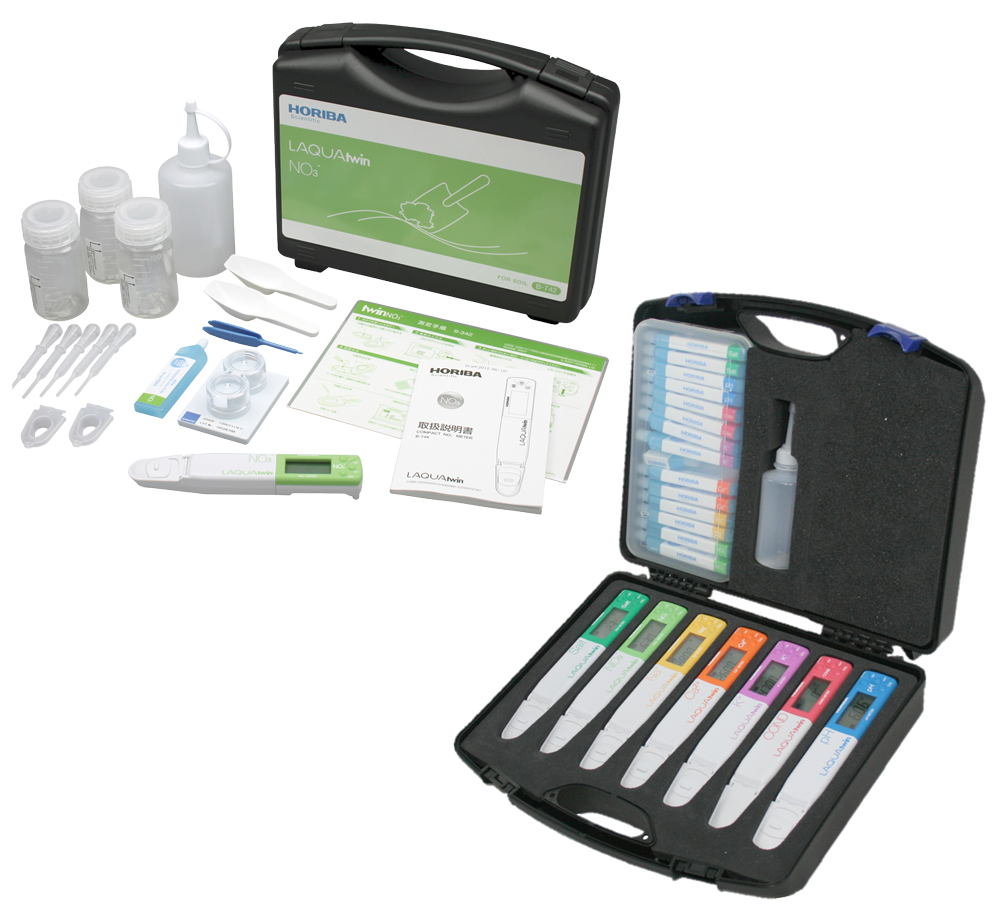 The pocket testers are suitable for the measurement of industrial waste water, drinking water as well as products from the food and beverage industry and the agricultural sector
Fast analysis of measurement parameters on site
Easy and uncomplicated handling
High-quality sensor technology
Broad product portfolio for use in different application areas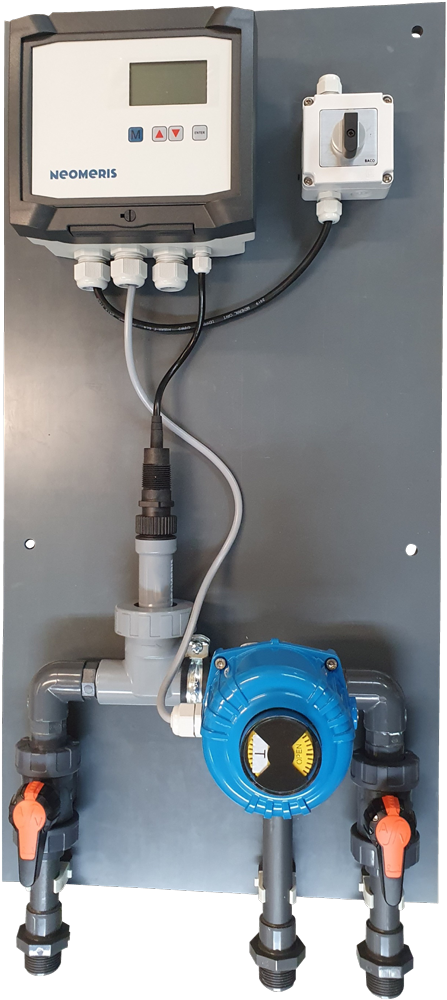 The Neomeris blowdown panel was developed for simple conductivity-controlled blowdown processes in the cooling tower area
Preprogrammed and electrically wired ready for operation
Factory pre-calibration of the conductive conductivity measurement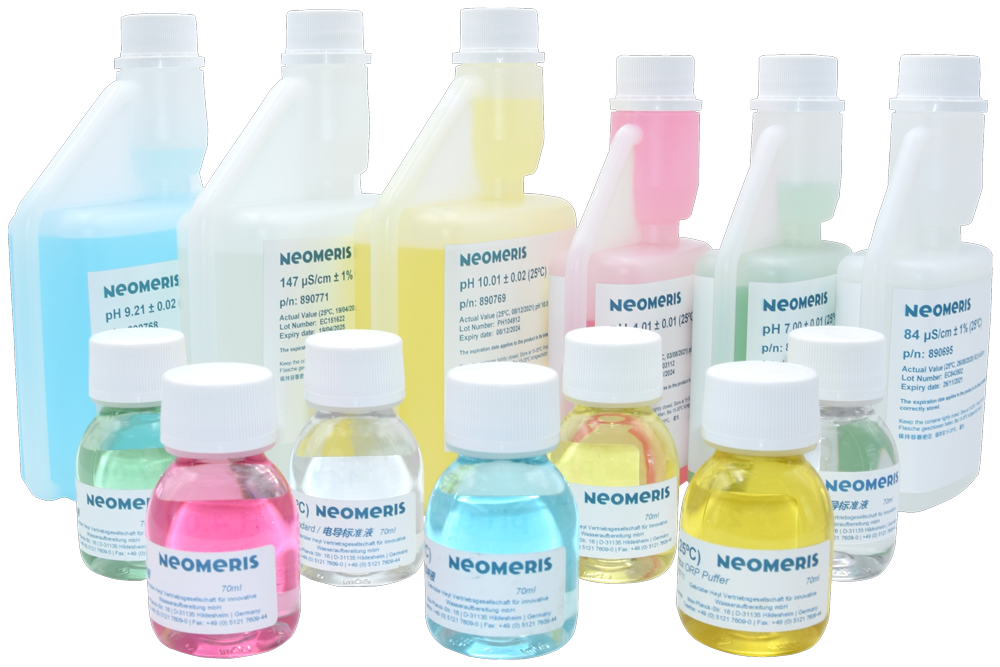 High-quality buffer and calibration solutions for calibrating your electrodes with special hygienic closure
Available in 100 ml and 500 ml bottles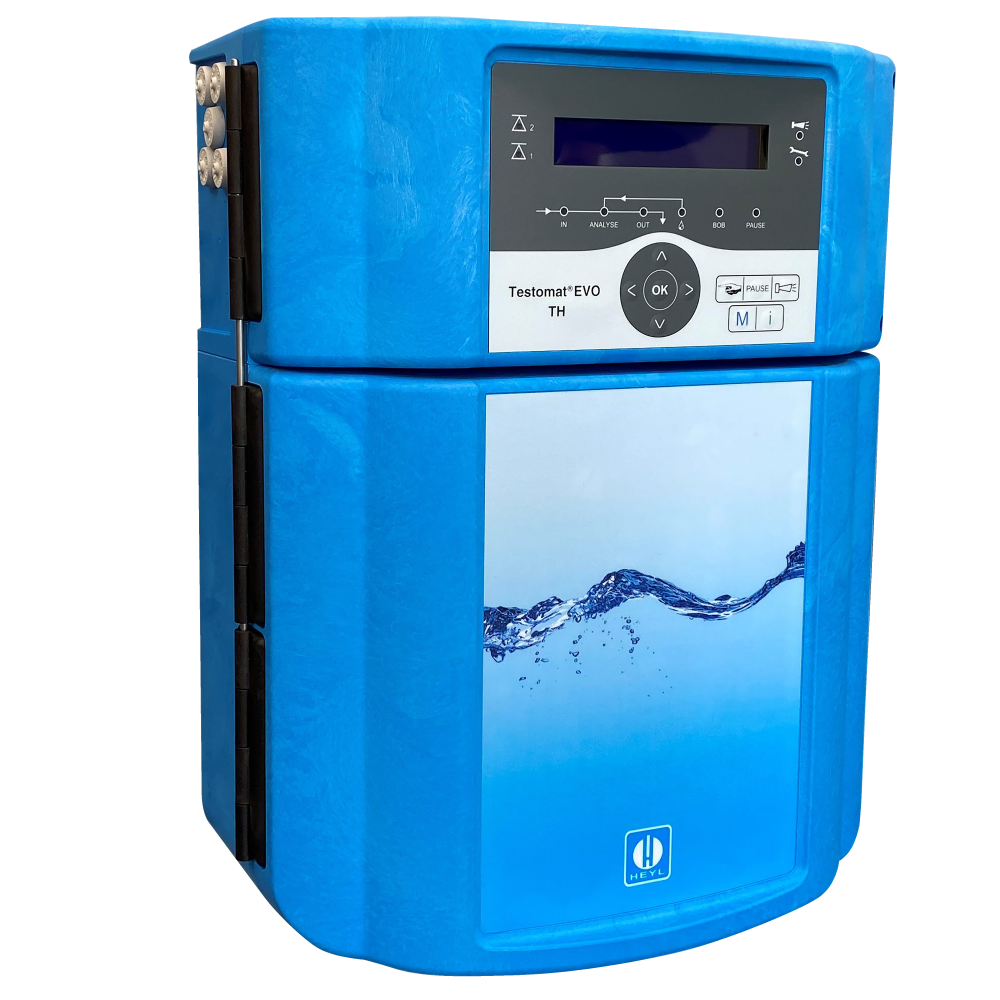 Testomat® instruments available for more than 20 parameters; continuous development of new instruments for new maximum process reliability in water treatment.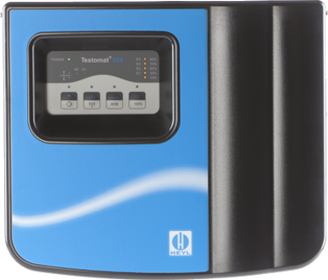 The Testomat 808 is a compact analyzer for the Online - measurement of water hardness according to the principle "limit value monitoring with color change".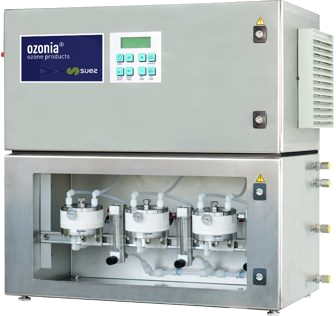 Ozone generators for water treatment.
Electrolytic ozone generators for ultrapure water - disinfection residual ozone destructors.

UV systems for water disinfection
UV technology - DVGW / ÖVGW certified UV systems
UV systems for drinking water, ultrapure water and process water disinfection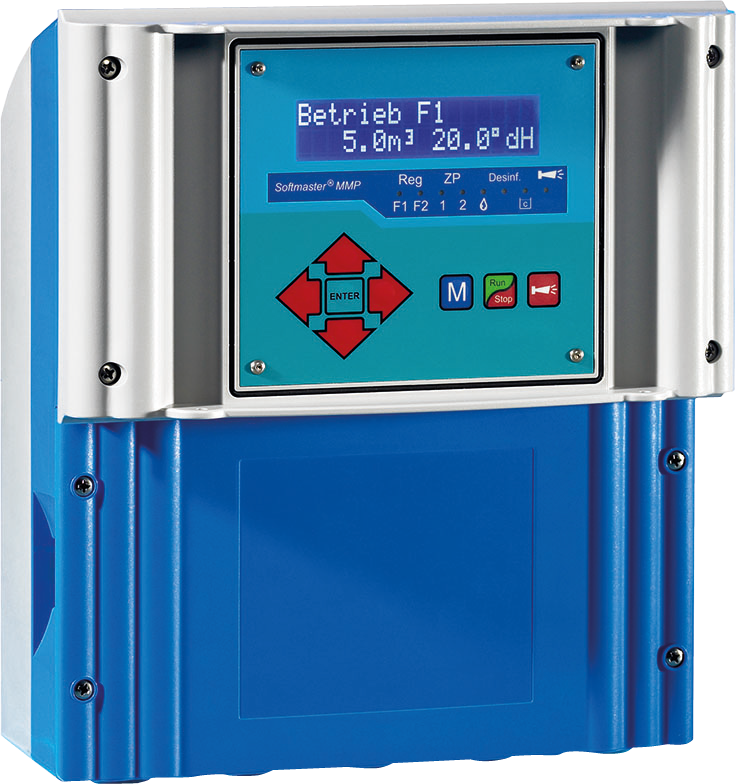 The Softmaster® micro-controller series is a cost-effective alternative to process control systems for controlling various water treatment plants
Tradition and future for innovative Water treatment plants Nuremberg
Measurement and control technology for water treatment plants drinking water, Nuremberg
.
Water treatment for a large city presents waterworks with a wide variety of challenges. First-class water quality can only be guaranteed with state-of-the-art control, measurement and regulation technology from suppliers such as Neomeris, Hildesheim.
Nuremberg, the Franconian metropolis, has a population of around 518,000, making it the second largest city in Bavaria and number 14 in Germany. The municipal supplier, N-ERGIE AG, supplies water not only to Nuremberg but also to the neighboring municipality of Schwaig. Every day, water flows into more than 70,000 drinking water connections and around 7,700 hydrants. In addition, N-ERGIE supplies large parts of northern Bavaria with electricity, natural gas, district heating and energy services.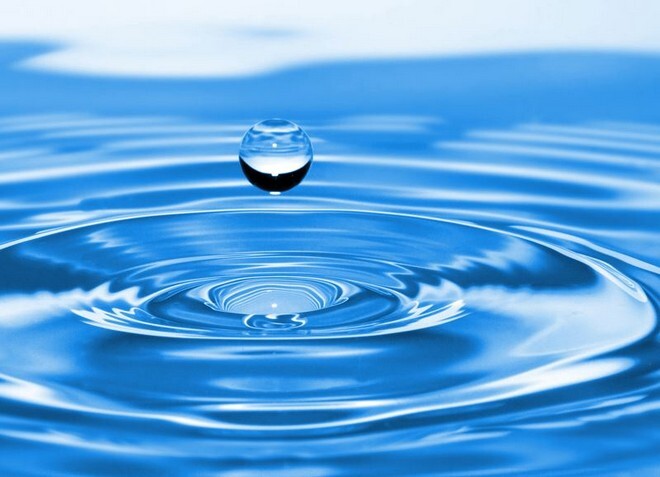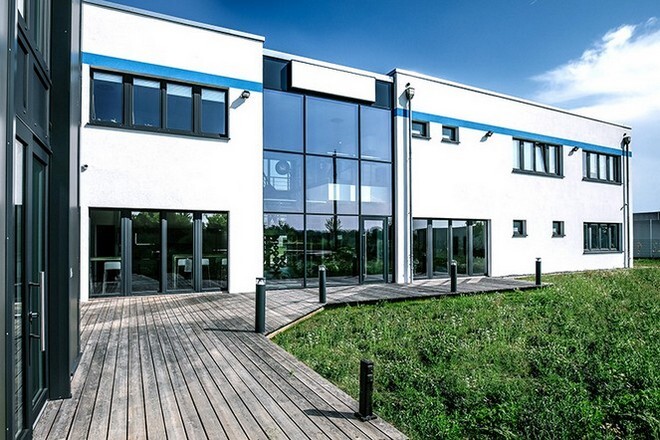 For Nuremberg and Schwaig, N-ERGIE operates a water distribution network of around 1,500 kilometers in length plus 800 kilometers of house connection lines. In other words, a total of over 2,300 kilometers. This is roughly equivalent to the distance between Nuremberg and Casablanca.
The average daily consumption of drinking water in the supply area is around 95,000 cubic meters. In 2019, around 33 million cubic meters of drinking water flowed through the network to consumers.
Ultrapure water and process water treatment for Nuremberg
Pure Water and Process Water Treatment for Nuremberg
Meanwhile, a large city like Nuremberg needs more than just drinking water:
The food industry, beverage production, many research institutions or semiconductor manufacturers are supplied with ultrapure water. The pharmaceutical industry and medicine production need so-called pharma water. Ultrapure water and pharmaceutical water are also freed of substances that are considered healthy for human consumption, especially calcium and magnesium, in special water treatment plants using the most precise measurement and control technology.
Another product of modern water treatment plants is called process water. The same quality criteria do not apply here as for ultrapure or drinking water. But even process water must not contain any foreign substances that could damage production facilities – such as Legionella bacteria or dissolved heavy metals & silicates.
The number one topic in water treatment is, of course, healthy drinking water. For Nuremberg and Schwaig, it is largely pumped from groundwater wells. As it seeps into the depths, the raw water passes through natural filter layers, but also picks up minerals in the process. They are a major reason for the medium-hard water hardness of around 14 degrees German hardness. Nurembergers can enjoy their water without hesitation: The pure municipal tap water is good enough even for small babies.
Nuremberg water treatment: Where does Nuremberg's drinking water come from?
Water Treatment Nuremberg: History and High-Tech
About 70 percent of Nuremberg's drinking water is sourced directly from the region and treated in the city's five waterworks:
The Erlenstegen/Eichelberg waterworks extracts raw water from around 100 wells in the Pegnitz Valley. The protected zone is water extraction and local recreation area.
The Ranna waterworks is located in the Veldensteiner Forst. It draws its raw water for treatment from two nearby water extraction areas. Pumps it does not need, because the processed drinking water flows from the higher waterworks by gradient directly to Nuremberg.
The Krämersweiher waterworks produces water from four deep wells, which are up to 148 meters deep. From Krämersweiher, the water is forwarded to the waterworks at the forester's house.
In the waterworks at the forester's lodge, the water treatment runs without any use of chemicals. While many other waterworks, for example, require measuring devices for chemical parameters, the naturally occurring carbon dioxide (CO2) at the forester's house is dissolved out of the water by aeration with finely filtered ambient air.
For almost 50 years, N-ERGIE receives part of the drinking water from the Zweckverband Wasserversorgung Fränkischer Wirtschaftsraum (WFW). Its groundwater extraction area is located around Genderkingen in the Danube Lechrain. After water treatment, the Nuremberg drinking water flows via feeder pipes into elevated tanks and from there in free fall into the supply network. The elevated tanks compensate for daily peaks and ensure a natural & stable pressure in the network.
Water treatment Nuremberg: history and high-tech
Today, water treatment plants work with high-precision measurement, control and regulation technology, with UV systems for disinfection, with online analysis devices such as Testomat or withozone generators or water hardness measuring devices. In earlier times, waterworks workers in Nuremberg could only dream of all that modern industrial water treatment entails. But it was precisely on the Pegnitz River that they set milestones.
Covered sewage ditches in the streets were mentioned as early as 1465. In 1854, there was a cholera epidemic in Nuremberg. As one of its causes, the city fathers realistically suspected the poor hygienic conditions. Thus, the city council decided to improve the water supply and organize it through a municipal enterprise. In 1865, the magistrate finally decided to complete the "Canalisation" project. In the same year, the first municipal waterworks opened. In 1893, the first of today's five waterworks went into operation: the Krämersweiher water treatment plant.
After a major air raid in January 1945, the regulated supply of drinking water collapsed. However, by the end of the same year, the municipal utilities were able to fully resume operations and supply Nuremberg residents with sufficient drinking water. The most recent advance in water treatment for Nuremberg was the commissioning of the state-of-the-art Ranna filtration plant in 2016 (sources: N-ERGIE, nuernberg.de).
Neomeris measurement and control technology for water treatment, Nuremberg