System solutions for Water treatment plants Duisburg
industrial measurement technology, UV and ozone technology for water treatment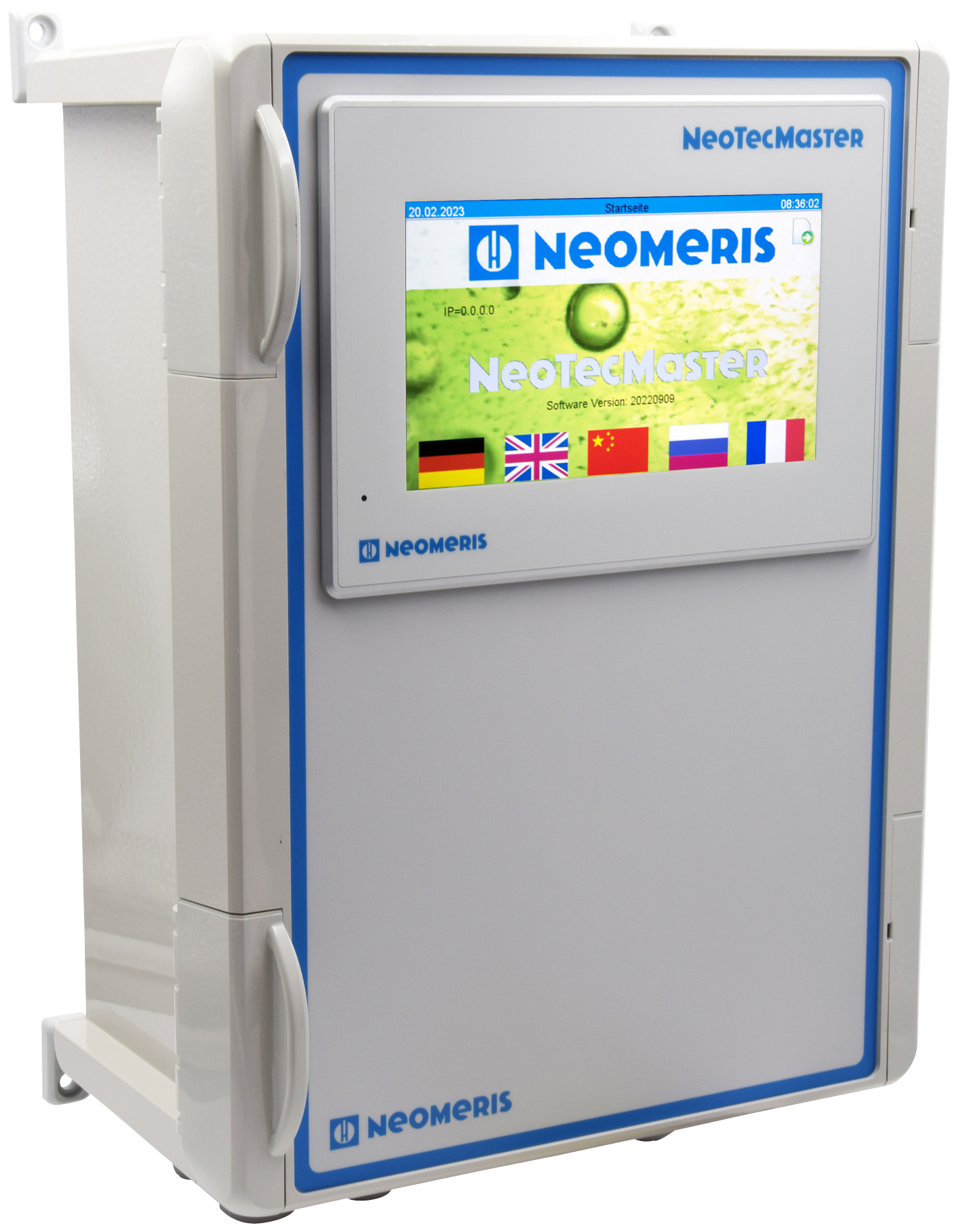 The NeoTecMaster® Multicontroller concept is a basic building block for any water treatment plant.
Technical highlights
Available as 4 or 8 channel system
Modular concept for signal inputs (Modbus-RTU, 4-20 mA or RS232)
Software architecture for integration of Testomat EVO, Testomat 2000, Testomat LAB, Testomat 808, Testomat 808 SiO2 and Neomeris Select already available
Ethernet interface for network integration
Visualization of status messages and measured values via web interface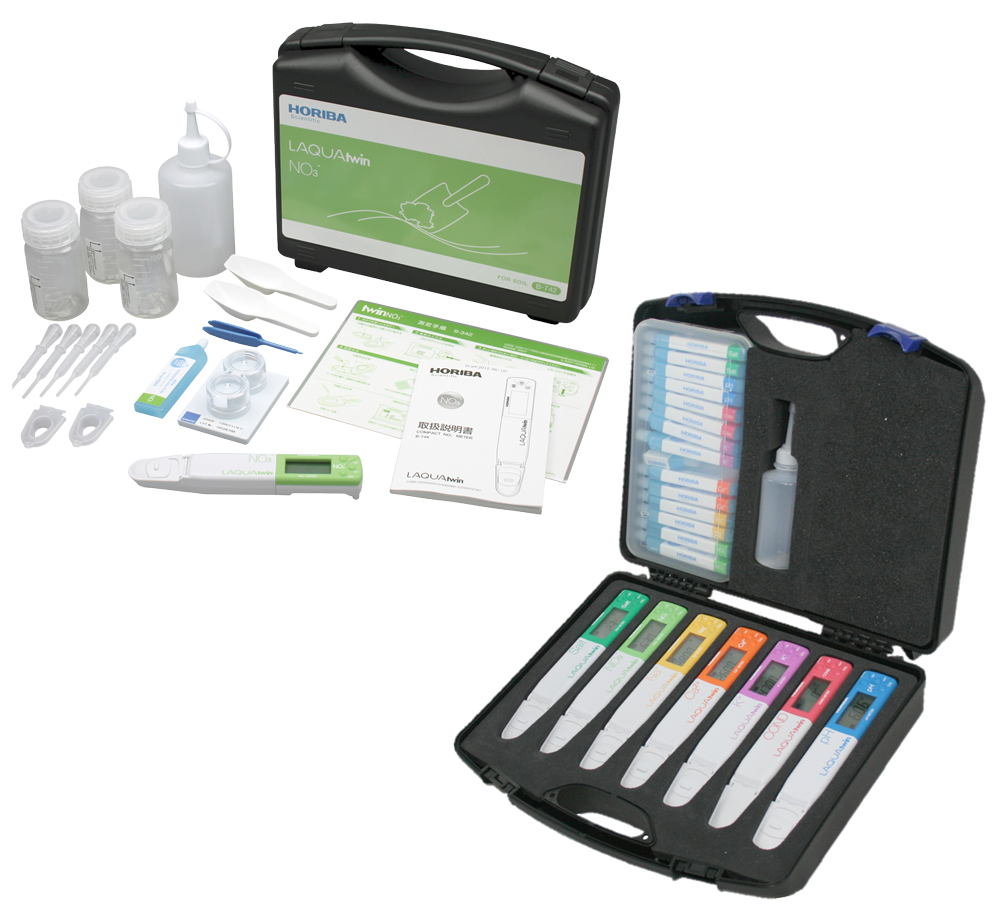 The pocket testers are suitable for the measurement of industrial waste water, drinking water as well as products from the food and beverage industry and the agricultural sector
Fast analysis of measurement parameters on site
Easy and uncomplicated handling
High-quality sensor technology
Broad product portfolio for use in different application areas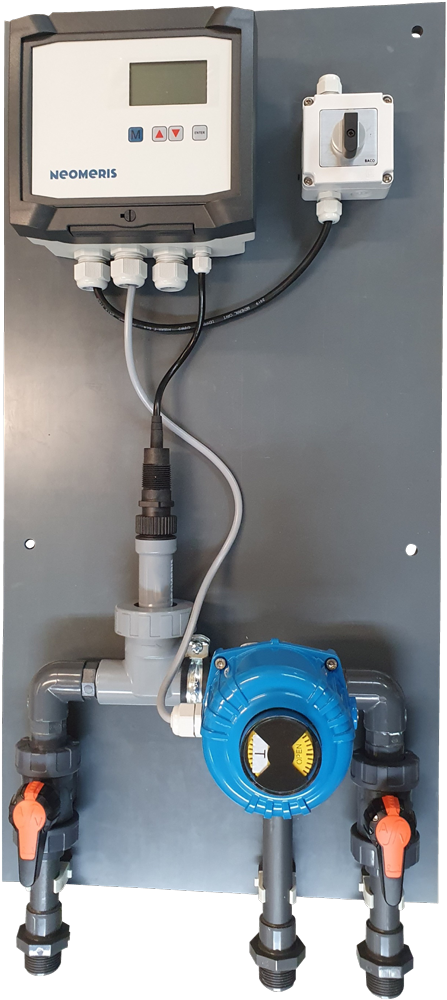 The Neomeris blowdown panel was developed for simple conductivity-controlled blowdown processes in the cooling tower area
Preprogrammed and electrically wired ready for operation
Factory pre-calibration of the conductive conductivity measurement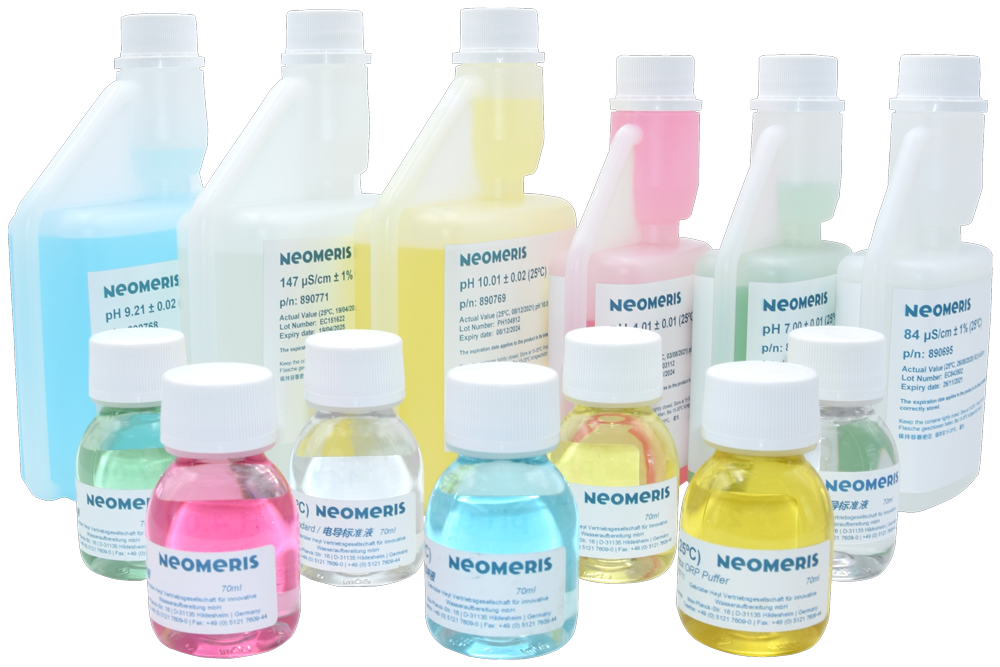 High-quality buffer and calibration solutions for calibrating your electrodes with special hygienic closure
Available in 100 ml and 500 ml bottles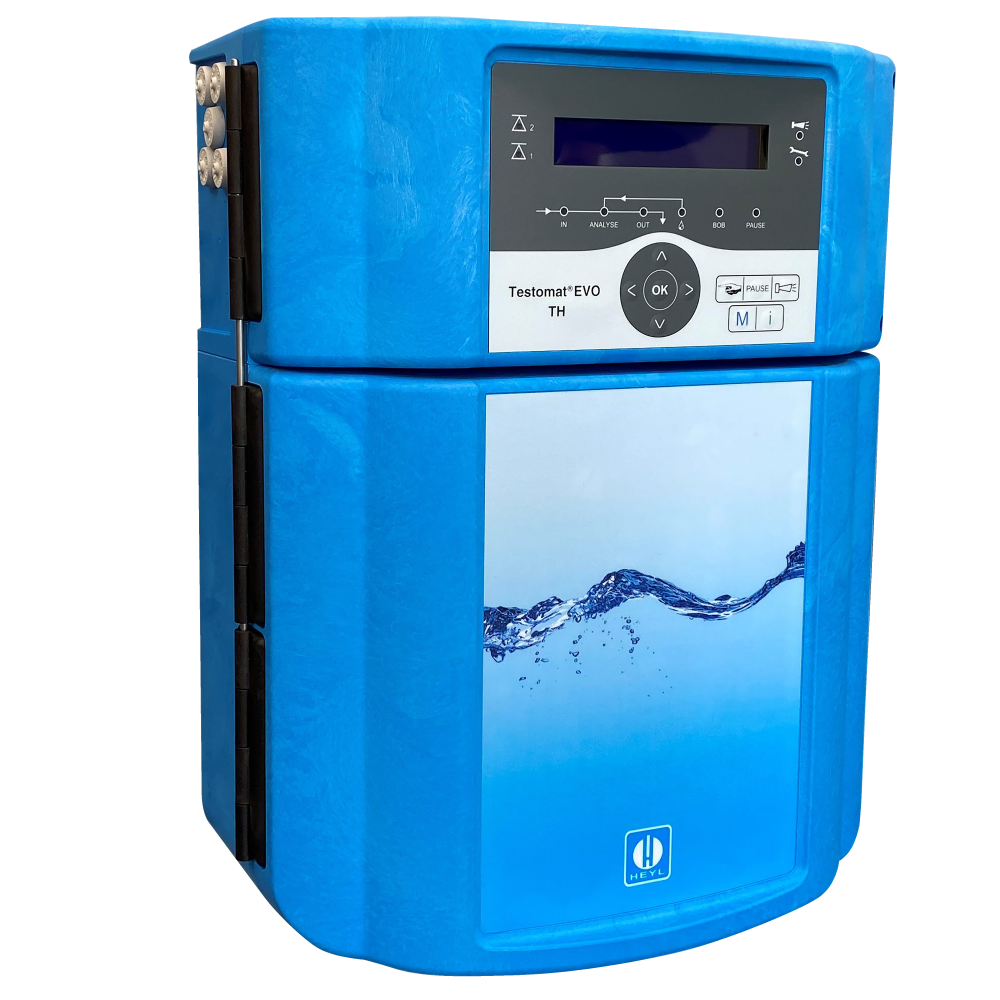 Testomat® instruments available for more than 20 parameters; continuous development of new instruments for new maximum process reliability in water treatment.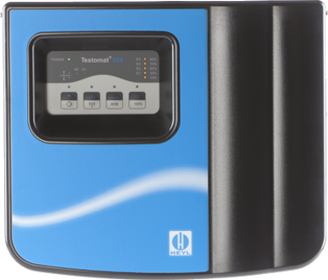 The Testomat 808 is a compact analyzer for the Online - measurement of water hardness according to the principle "limit value monitoring with color change".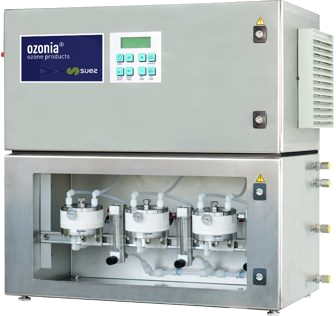 Ozone generators for water treatment.
Electrolytic ozone generators for ultrapure water - disinfection residual ozone destructors.

UV systems for water disinfection
UV technology - DVGW / ÖVGW certified UV systems
UV systems for drinking water, ultrapure water and process water disinfection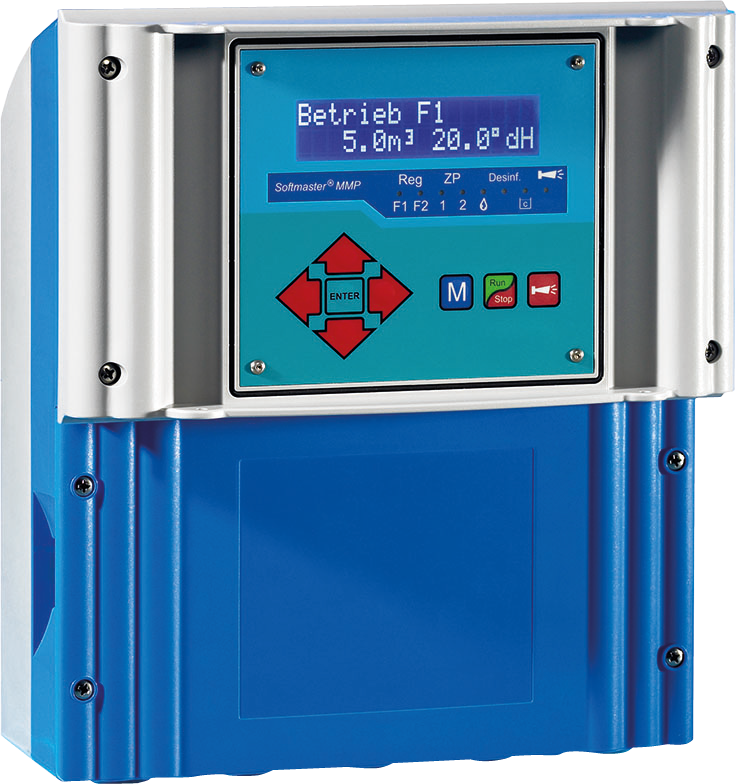 The Softmaster® micro-controller series is a cost-effective alternative to process control systems for controlling various water treatment plants
Tradition and future for innovative Water treatment plants Duisburg
State-of-the-art measurement and control technology for water treatment Duisburg
Duisburg is not located on any coast. Nevertheless, water characterizes this city like hardly any other. Duisburg is where the Ruhr flows into the Rhine. The city is home to the world's largest inland port. With just under 499,000 inhabitants, "DU", as its license plate reads, is the 15th largest city in Germany.
In North Rhine-Westphalia, it is the fifth largest city after Cologne, Düsseldorf, Dortmund and Essen. Stadtwerke Duisburg is responsible for water treatment and water supply in the city of half a million inhabitants.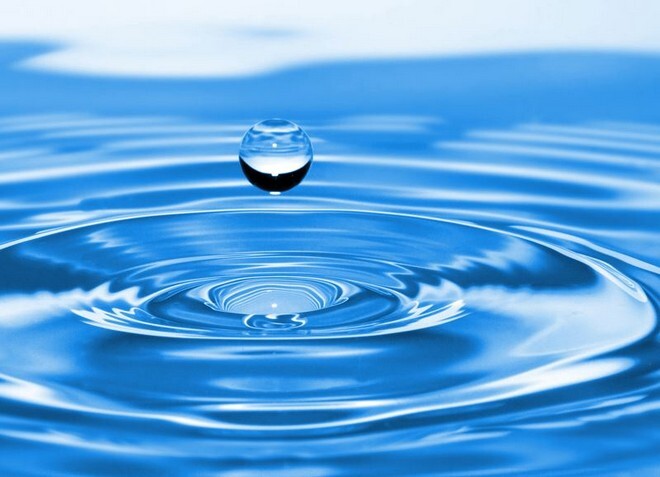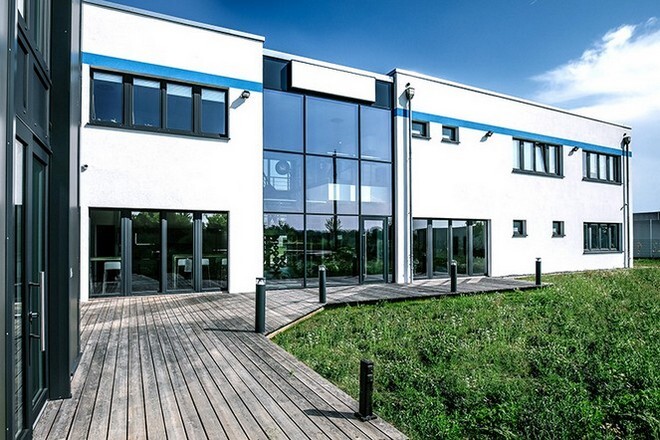 Duisburg consumes over 30 billion liters of drinking water per year. The volume is roughly equivalent to that of two hundred million filled bathtubs. The Duisburg drinking water pipeline network is over 2,000 kilometers long.
This is almost equivalent to the distance from Duisburg to Istanbul. On average, the people of Duisburg consume 120 liters of water per day.
Water treatment Duisburg: Where does Duisburg's drinking water come from?
Water treatment Duisburg: Where does Duisburg's drinking water come from?
Duisburg lies on the Rhine. And indeed, Germany's largest river also supplies the lion's share of Duisburg's drinking water. Around 70 percent of it comes from Rhenish groundwater and spring water. The main water extraction and treatment for Duisburg takes place in the northern outskirts of the neighboring city of Düsseldorf and in the Hohe Mark Nature Park near Recklinghausen. About 13 percent of Duisburg's drinking water is obtained from lakes, reservoirs or surface river water. The remaining approximately 17 percent is original surface water, which has a similar composition to groundwater due to soil seepage or bank filtration.
The soil under the Rhine is highly siliceous. Due to a long flow path in the soil, the raw water is usually already germ-free. As it seeps away, it absorbs many natural substances, including calcium and magnesium. Their content also largely determines the water hardness, which is checked with water hardness meters. In the Duisburg districts south of the Ruhr and in Rumeln and Rheinhausen, the drinking water is hard, while north of the Ruhr it is of medium hardness.
Waterworks and water treatment plants for Duisburg
Waterworks and water treatment plants for Duisburg
Two water treatment plants in Düsseldorf "belong" to Duisburg residents. Stadtwerke Duisburg operates the waterworks in Düsseldorf-Wittlaer and Düsseldorf-Bockum, in the very north of the state capital. The two districts border directly on Duisburg. They supply the Duisburg urban area on both sides of the Rhine south of the Ruhr. The districts on the right bank of the Rhine north of the Ruhr receive their drinking water from a waterworks on the Haltern reservoir. The Baerl district gets it from a waterworks in Binsheimer Feld.
How water treatment plants for Duisburg work is illustrated by the example in Wittlaer. There, ozone is first added to the raw water to reliably kill any last remaining germs. High-precision ozone generators and ozone measuring technology are indispensable in this process.
Next, the water flows into the filter hall and here first through a layer of gravel. This is followed by a two-meter-thick layer of activated carbon, in which organic compounds settle. If the measuring equipment for water treatment indicates corresponding values, the water is additionally "deacidified" with sodium hydroxide solution.
Only in exceptional cases is enrichment with chlorine carried out. These exceptions include a failure of the ozone system or floods that impair the natural filter functions of the soil.
Measuring devices and control technology for drinking water control, Duisburg
Raw water has now become drinking water, but its quality must be controlled both chemically and microbiologically. Precise measurement and control technology for industrial water treatment, such as that from Neomeris, Hildesheim, is indispensable here. If all the values are correct, the water from the Wittlaer waterworks is piped to the Bockum waterworks, which is even closer to Duisburg, and combined with the drinking water treated there.
As far as drinking water quality is concerned, the strictest standards and statutory regulations apply in Duisburg as everywhere else in Germany. Essentially, these are DIN 2000, the General Ordinance for the Supply of Water (AVBWasserV) and the Drinking Water Ordinance (TrinkwV). Nevertheless, media reports or consumer voices are always critical of the quality of drinking water. To be on the safe side, the two municipal utilities of Duisburg and Neuss and the Mönchengladbach and Viersen-based NEW Niederrhein Wasser have joined forces to form an action group: they have their drinking water regularly tested for certain antibiotic-resistant bacteria and antibiotic-resistance genes at the DVGW Technology Center for Water in Karlsruhe (source: Stadtwerke Duisburg).
Process water and ultrapure water on the Rhine and Ruhr
Despite structural change in the Ruhr region, Duisburg is still primarily an industrial city. According to Wikipedia, Duisburg's eight blast furnaces supply nearly one-third of Germany's pig iron production. At the same time, the tradition-steeped steel production and metal processing industries are increasingly advancing into high-tech industries.
In addition to around 250,000 households, the municipal utilities also supply numerous commercial and industrial customers. Process water is also likely to play a role in this. Process water is not intended for drinking. However, it must not contain any components that could damage production facilities or conflict with its intended use.
The specifications for ultrapure water or pharmaceutical water are even stricter than for drinking water or process water. Both are products that are usually supplied by specialized water treatment companies. Ultrapure water is used, for example, in the food industry or semiconductor production. Pharmaceutical water is used, among other things, in the production of medicines or in the manufacture of solar modules. Both types of water must contain practically no foreign substances, including calcium or magnesium. Producing them requires the most precise and modern measuring equipment and control technology. A guarantor for this: Heyl-Neomeris in Hildesheim
System solutions for process monitoring in water treatment with technology from Neomeris, Hildesheim