System solutions for Water treatment plants Mainz
industrial measurement technology, UV and ozone technology for water treatment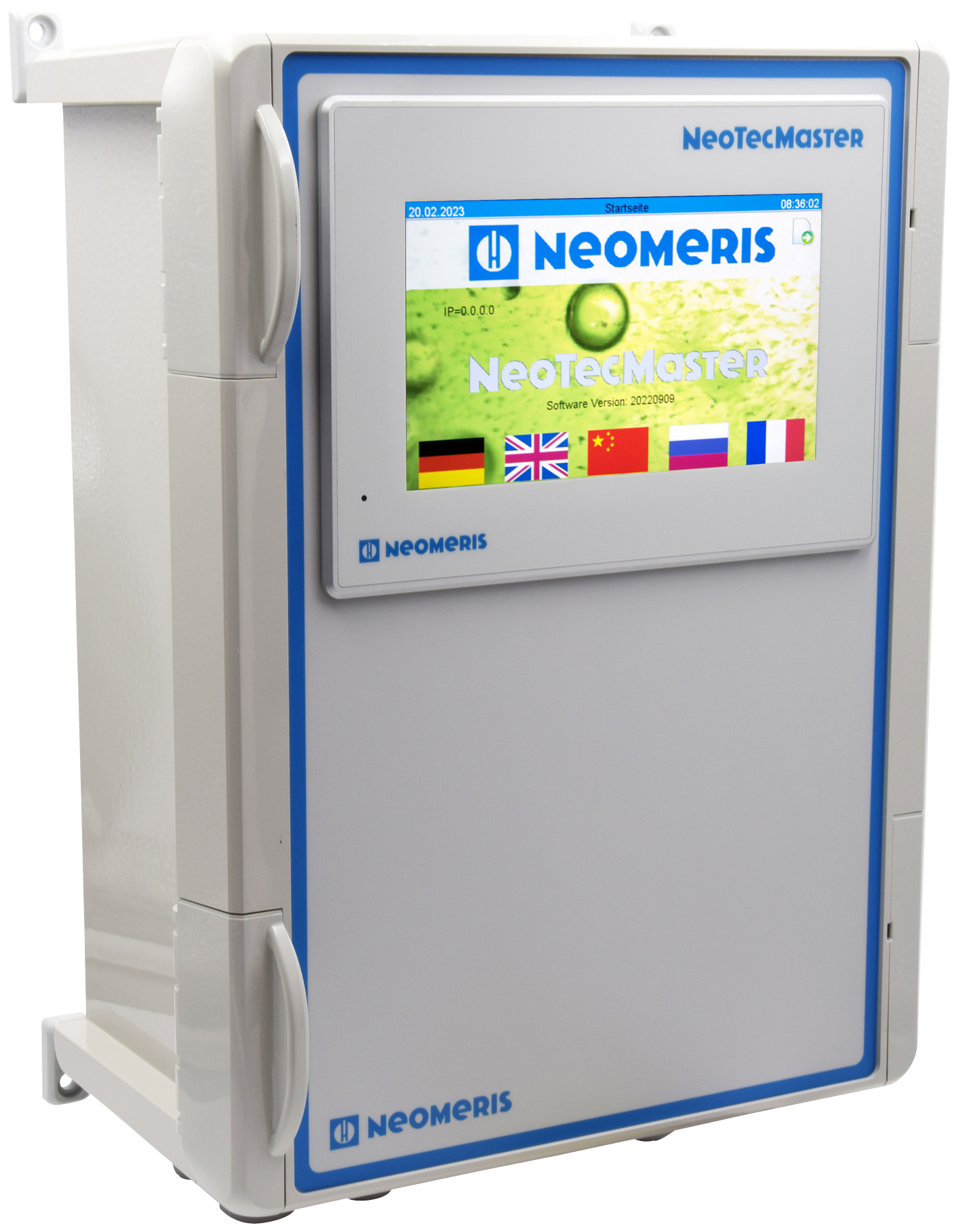 The NeoTecMaster® Multicontroller concept is a basic building block for any water treatment plant.
Technical highlights
Available as 4 or 8 channel system
Modular concept for signal inputs (Modbus-RTU, 4-20 mA or RS232)
Software architecture for integration of Testomat EVO, Testomat 2000, Testomat LAB, Testomat 808, Testomat 808 SiO2 and Neomeris Select already available
Ethernet interface for network integration
Visualization of status messages and measured values via web interface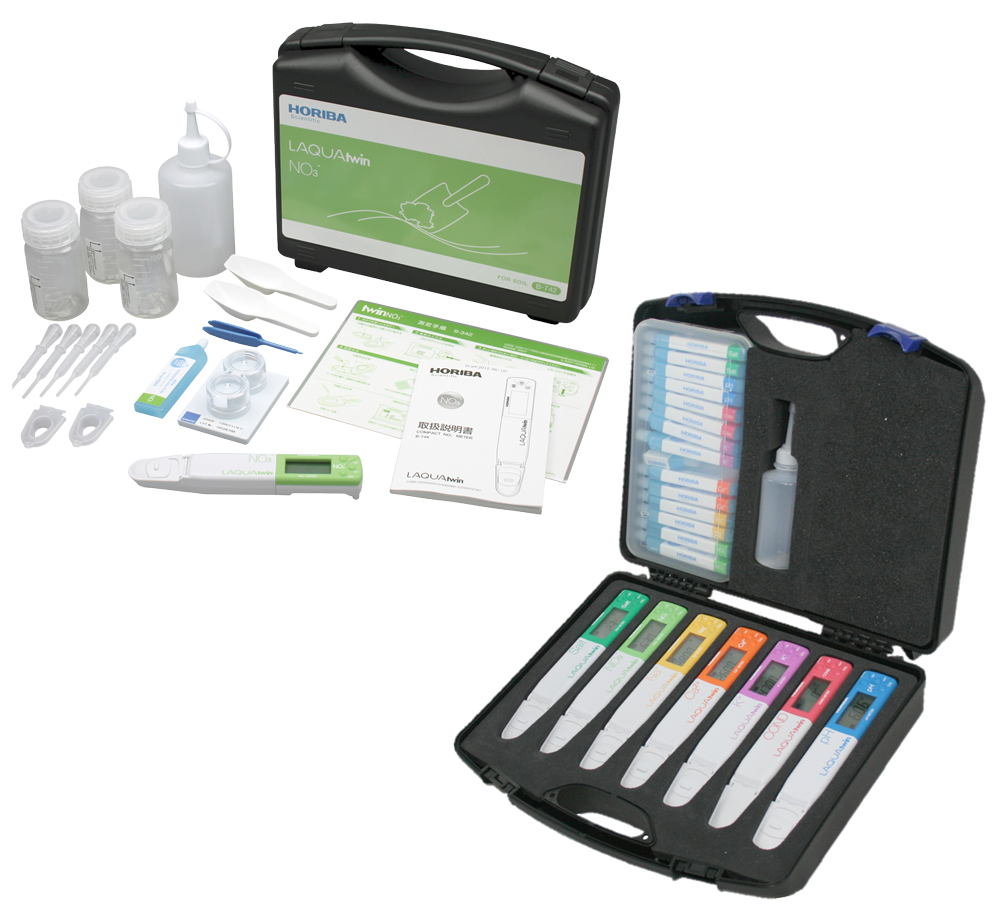 The pocket testers are suitable for the measurement of industrial waste water, drinking water as well as products from the food and beverage industry and the agricultural sector
Fast analysis of measurement parameters on site
Easy and uncomplicated handling
High-quality sensor technology
Broad product portfolio for use in different application areas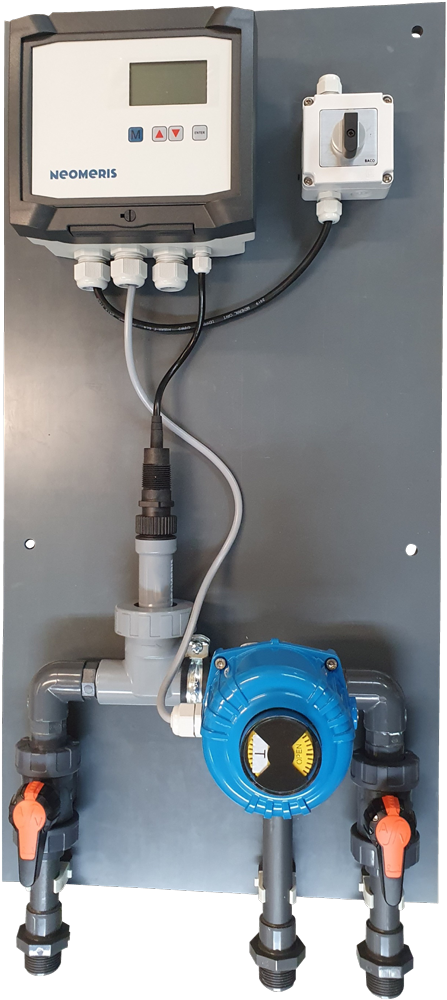 The Neomeris blowdown panel was developed for simple conductivity-controlled blowdown processes in the cooling tower area
Preprogrammed and electrically wired ready for operation
Factory pre-calibration of the conductive conductivity measurement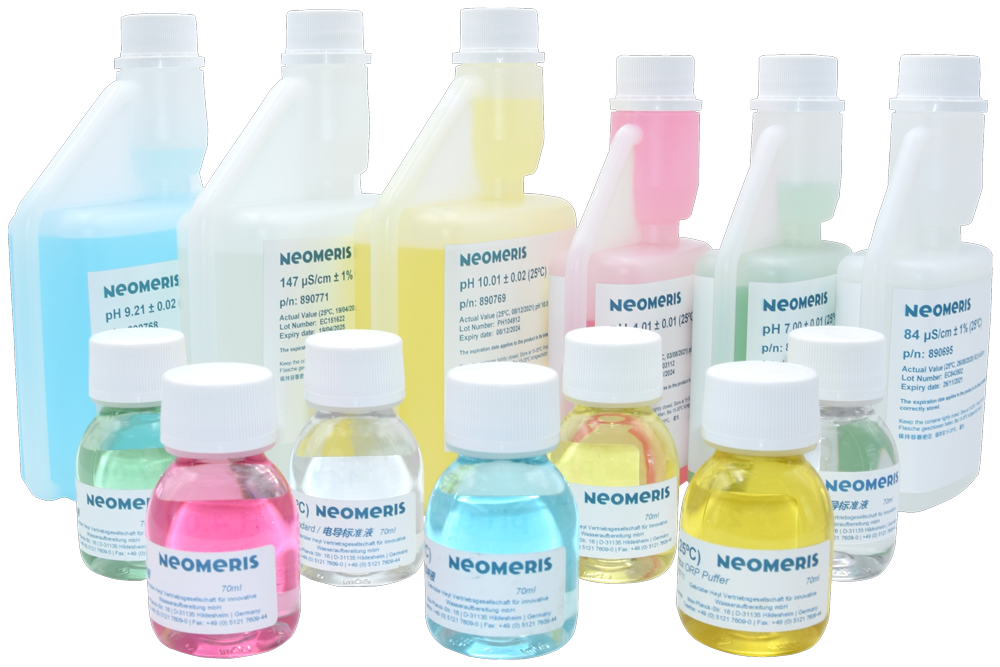 High-quality buffer and calibration solutions for calibrating your electrodes with special hygienic closure
Available in 100 ml and 500 ml bottles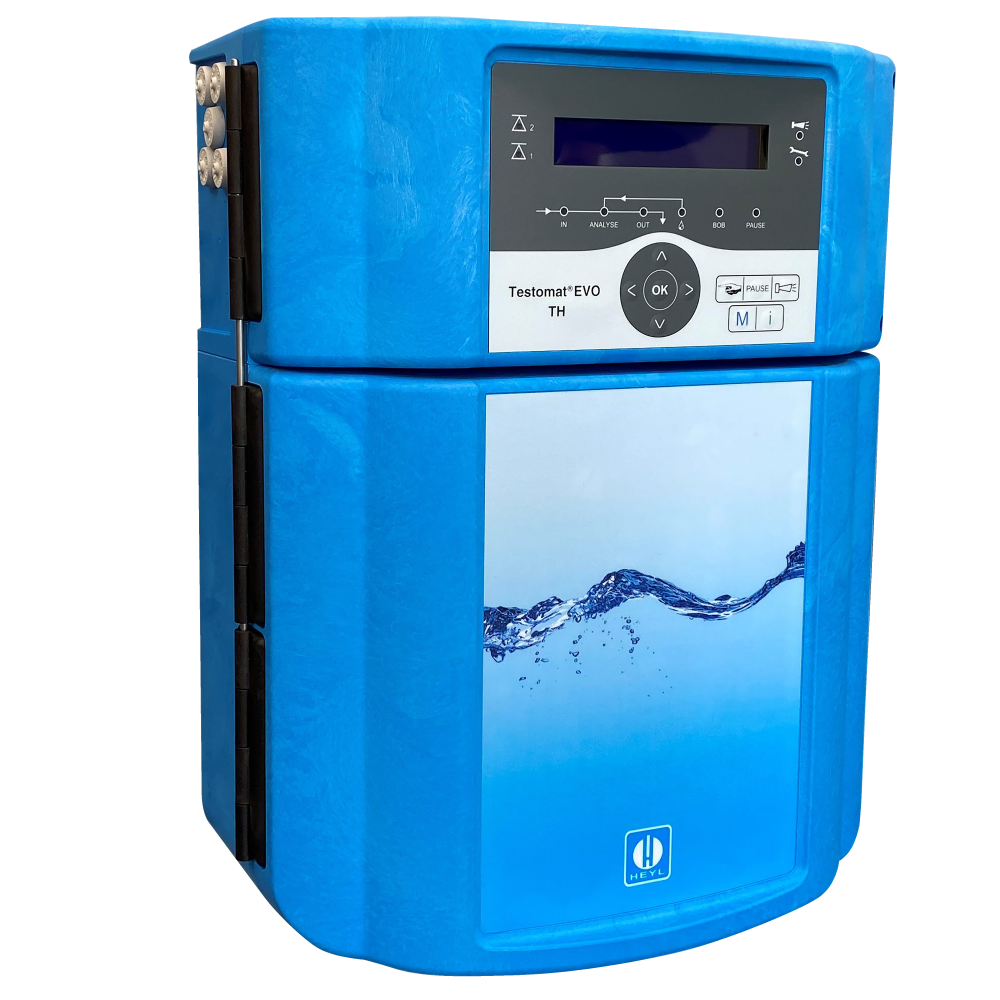 Testomat® instruments available for more than 20 parameters; continuous development of new instruments for new maximum process reliability in water treatment.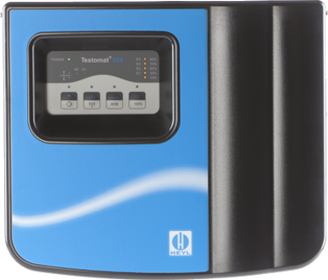 The Testomat 808 is a compact analyzer for the Online - measurement of water hardness according to the principle "limit value monitoring with color change".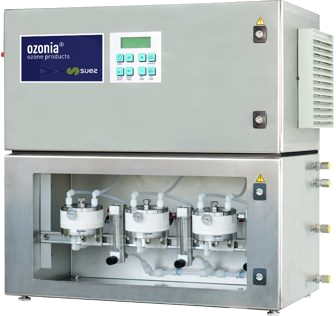 Ozone generators for water treatment.
Electrolytic ozone generators for ultrapure water - disinfection residual ozone destructors.

UV systems for water disinfection
UV technology - DVGW / ÖVGW certified UV systems
UV systems for drinking water, ultrapure water and process water disinfection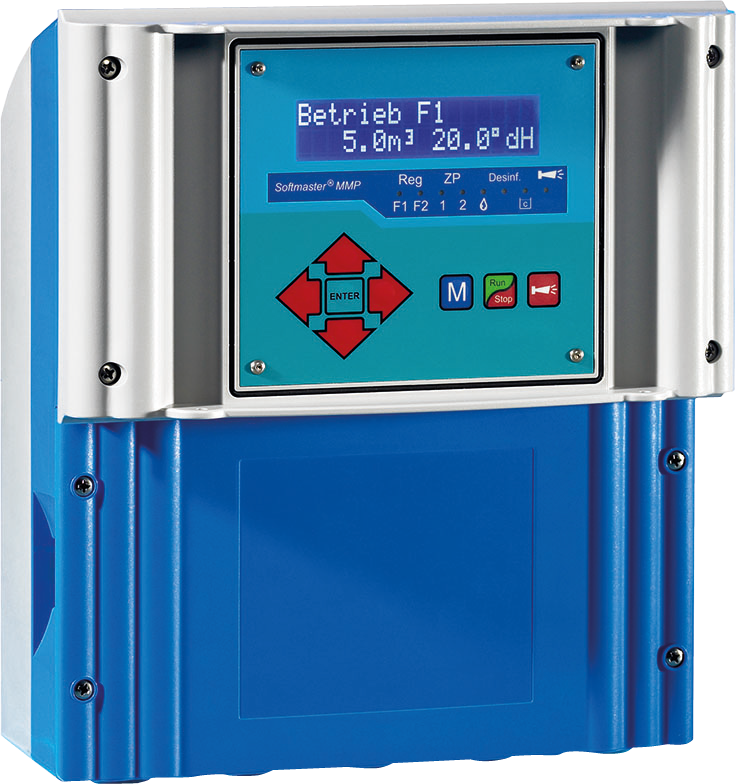 The Softmaster® micro-controller series is a cost-effective alternative to process control systems for controlling various water treatment plants
Tradition and future for innovative Water treatment plants Mainz
The water supply in Mainz is ensured by Stadtwerke Mainz AG (SWM). The drinking water for Mainz comes mainly from groundwater extracted from deep wells. The Rheinhessen region, where Mainz is located, has sufficient groundwater resources. Mainzer Stadtwerke supplies around 250,000 people in Mainz and the region with precious drinking water at fair prices.
Three waterworks in Eich, Hof Schönau and Petersaue run at full speed every day to ensure this. More than 3,000 routine and special tests are carried out every year. The analysis values of Mainz's drinking water are well below the legally prescribed limits – and have been for many years.The extracted groundwater is treated in the waterworks of Stadtwerke Mainz.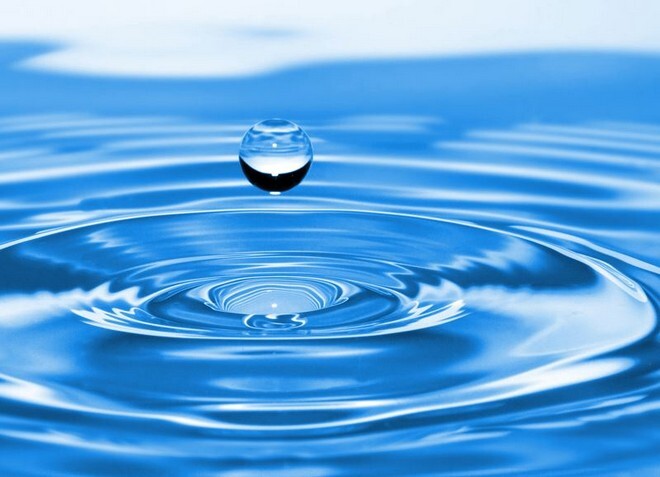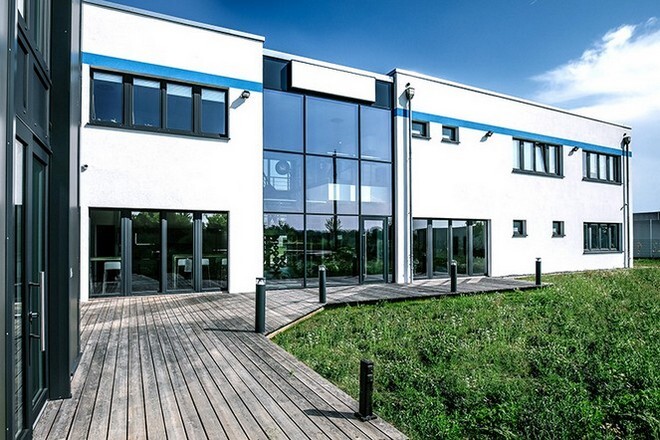 Treatment usually involves various steps such as filtration, aeration, disinfection and, if necessary, the addition of chemicals to make it suitable for human consumption.
The treated drinking water is piped to households, businesses and public facilities in Mainz via a well-developed network of water pipes. The pipeline system is continuously maintained and expanded to meet the city's needs. Stadtwerke Mainz monitors the quality of the drinking water through regular examinations and tests. This involves chemical and microbiological analyses to ensure that the water meets current quality standards and is safe for consumption.
Water consumption data is recorded and used by Stadtwerke Mainz for billing customers. Customers receive appropriate water bills based on their individual consumption.
From Roman aqueducts to modern water supply: The history of drinking water in Mainz
From Roman aqueducts to modern water supply: The history of drinking water in Mainz
Drinking water in Mainz has a long historical significance and played an important role in the city's development. Since ancient times, Mainz has depended on a reliable source of water to meet the needs of its population.
As early as Roman times, there were the first aqueducts that brought drinking water from surrounding springs into the city. These aqueducts were a masterpiece of engineering and ensured that Mainz was supplied with sufficient fresh water. Some of these Roman aqueducts are still preserved today and can be visited.
In the Middle Ages, numerous wells were built in Mainz to ensure the water supply. These wells were of great importance for the daily life of the people. They were operated by the city government and ensured that the population had access to clean drinking water.
Over time, water supply techniques evolved. In the 19th century, the first waterworks were built to filter and purify the drinking water in Mainz. The introduction of piped water supply made it possible to bring water directly to households. This was a great advance and greatly improved the living conditions of the population.
In the 20th century, waterworks were modernized and the quality of drinking water was further improved. Today, drinking water in Mainz is subject to strict controls to ensure that it meets the highest hygienic standards. It is extracted from several deep wells and distributed to households through a sophisticated network of pipes.
The city of Mainz attaches great importance to a sustainable water supply and implements measures to conserve water resources. This includes, among other things, the protection of the source areas and the promotion of a conscious use of drinking water.
Overall, it can be said that drinking water in Mainz has a long history and has always played an important role in the development and well-being of the city and its residents. The constant improvement of water supply technologies has contributed to thistragen, dass heute hochwertiges Trinkwasser in Mainz zur Verfügung steht.
Efficient water treatment in Mainz: processes and technologies for high-quality drinking water".
Efficient water treatment in Mainz: processes and technologies for high-quality drinking water"
The main drinking water supplier in Mainz is Mainzer Stadtwerke AG. As a municipal company, it is responsible for the city's water supply. Mainzer Stadtwerke obtains its raw water mainly from groundwater, which is extracted through deep wells. These wells are located in carefully selected areas where the groundwater is of good quality and sufficient quantity.
Drinking water demand in Mainz varies according to population and industrial activities. The city of Mainz has a population of approximately 220,000. The average daily drinking water demand per person is about 120-140 liters. This demand includes consumption for households, businesses, and public facilities.
To meet the drinking water demand in Mainz, Mainzer Stadtwerke operates several water treatment plants. In addition to the treatment steps already mentioned, various chemical processes are also used to remove impurities and ensure water quality. These include, for example, flocculants that bind suspended solids and pH adjustments to bring the water into an optimal range.
Mainzer Stadtwerke also relies on continuous monitoring of drinking water. Regular sampling and analysis is performed to identify potential contaminants or deviations from drinking water standards. This enables early detection of problems and, if necessary, the initiation of measures to improve water quality.
Water treatment in Mainz is based on a multi-stage process aimed at converting the raw water from the deep wells into high-quality drinking water. Various processes and technologies are used to ensure efficient purification and disinfection.
Raw water extraction: The raw water is extracted from the deep wells. These are wells placed in carefully selected areas to extract clean groundwater. The raw water flows into the water treatment plant.
Coarse filtration: The raw water first goes through coarse filtration to remove larger particles such as sand, silt or other solids. Screen filters or sand filters are used for this purpose.
Flocculation: To remove finer particles and impurities, a flocculant is added to the water. This flocculant forms small particles, called flocs, which combine with the fine suspended particles in the water. This makes these particles larger and easier to separate.
Sedimentation: After flocculation, the water enters large basins where the flocs settle to the bottom by sedimentation. The water remains still during this process, allowing the flocs to settle to the bottom of the basin. The clear supernatant is passed on for further purification.
Filtration: The water now passes through fine-pored filters that remove any remaining solids and particles. Different types of filters can be used, such as activated carbon filters or sand filters. These filters absorb or sieve the remaining impurities from the water.
Disinfection: To kill harmful microorganisms, a disinfectant is added to the treated water. In Mainz, disinfection is usually done by chlorination or ozonation. This step ensures a hygienic quality of drinking water and protects against pathogens.
Fine filtration: After disinfection, the water is subjected to further fine filtration to remove any residues or impurities. Filters with even smaller pores are used to achieve a high purity of the water.
pH value correction: The pH value of the water is adjusted to bring it into the optimal range. This serves the stability of drinking water and ensures good compatibility
Storage and distribution: The treated drinking water is stored in special storage tanks or elevated tanks to ensure a constant supply. From there, it is distributed via a sophisticated network of pipes to households, businesses and public institutions in Mainz.
Water treatment in Mainz is subject to strict controls and monitoring to ensure compliance with drinking water standards. Regular sampling and analysis are carried out to check the quality of the treated water and detect potential contamination at an early stage. The water treatment plants in Mainz are continuously maintained and optimized to ensure an efficient and reliable water supply.
In summary, Mainzer Stadtwerke is responsible for being the main supplier of drinking water in Mainz. They obtain raw water from deep wells and use various treatment methods and chemical processes to ensure high water quality. Continuous monitoring of the drinking water ensures compliance with legal requirements and the health of the population.