System solutions for Water treatment plants Heidelberg
industrial measurement technology, UV and ozone technology for water treatment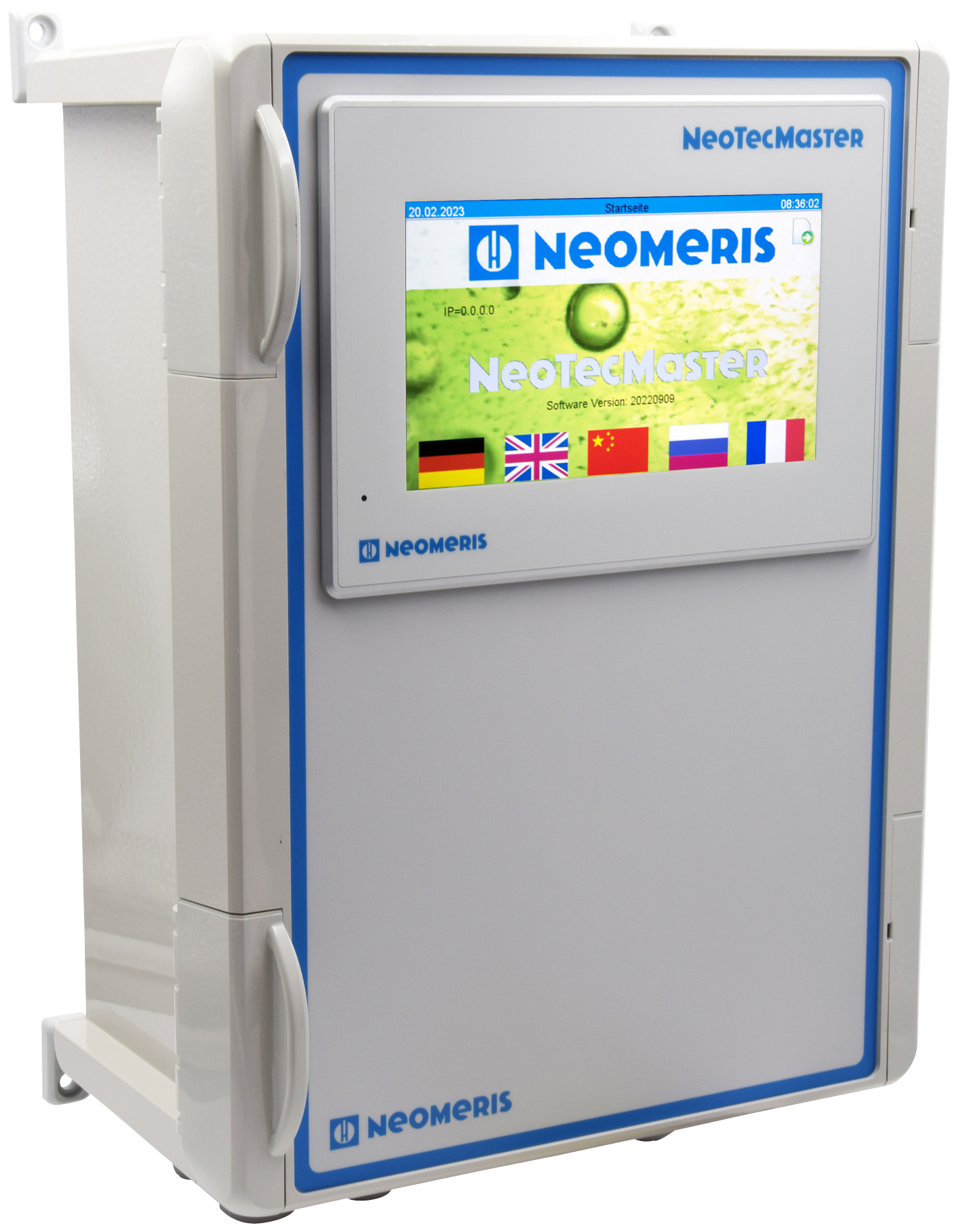 The NeoTecMaster® Multicontroller concept is a basic building block for any water treatment plant.
Technical highlights
Available as 4 or 8 channel system
Modular concept for signal inputs (Modbus-RTU, 4-20 mA or RS232)
Software architecture for integration of Testomat EVO, Testomat 2000, Testomat LAB, Testomat 808, Testomat 808 SiO2 and Neomeris Select already available
Ethernet interface for network integration
Visualization of status messages and measured values via web interface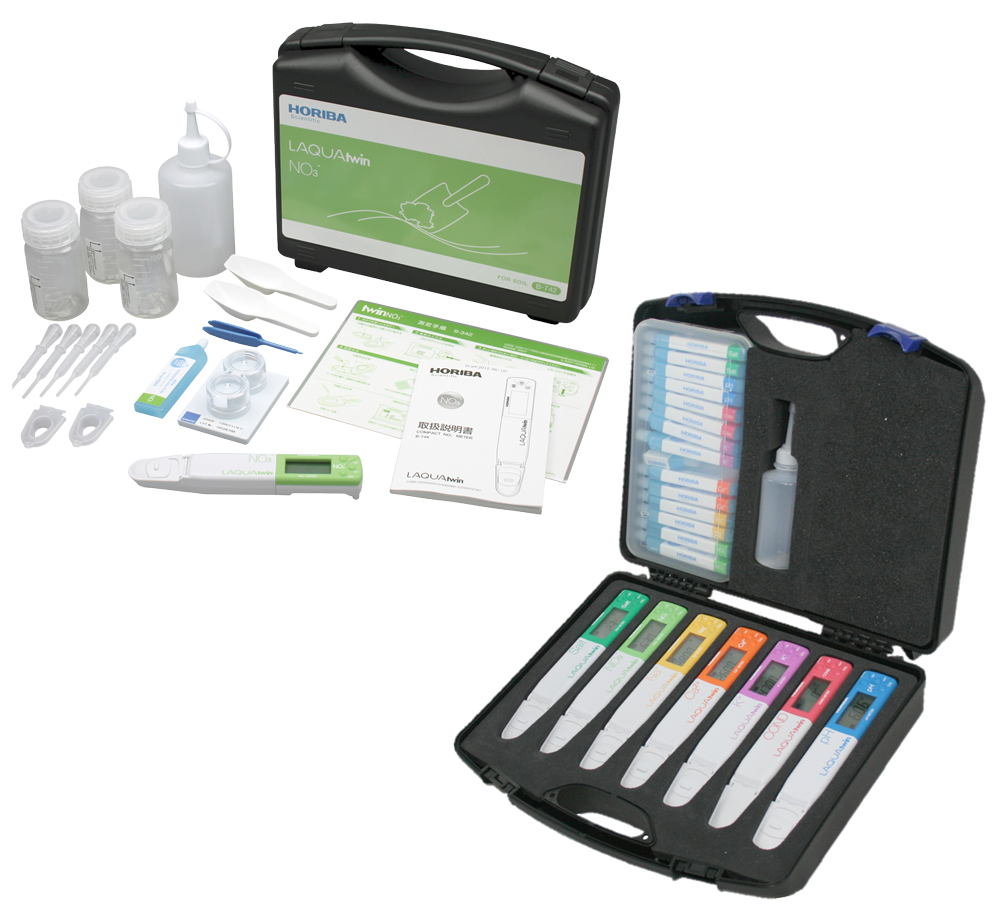 The pocket testers are suitable for the measurement of industrial waste water, drinking water as well as products from the food and beverage industry and the agricultural sector
Fast analysis of measurement parameters on site
Easy and uncomplicated handling
High-quality sensor technology
Broad product portfolio for use in different application areas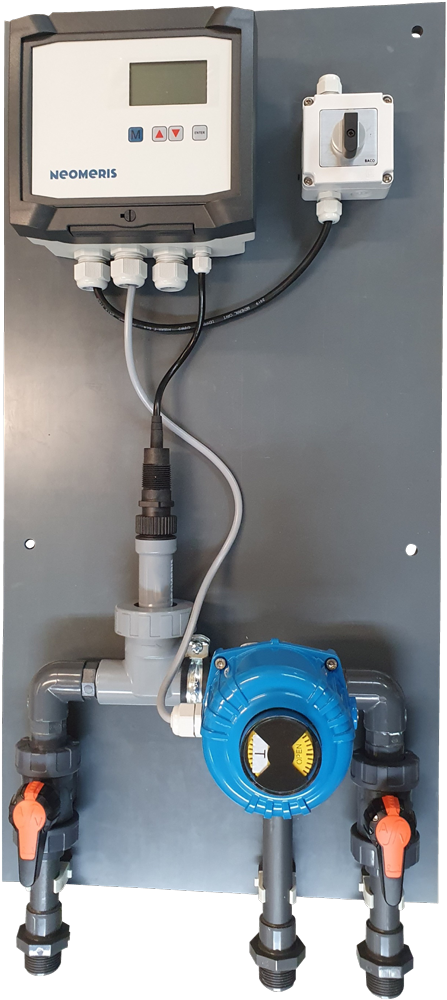 The Neomeris blowdown panel was developed for simple conductivity-controlled blowdown processes in the cooling tower area
Preprogrammed and electrically wired ready for operation
Factory pre-calibration of the conductive conductivity measurement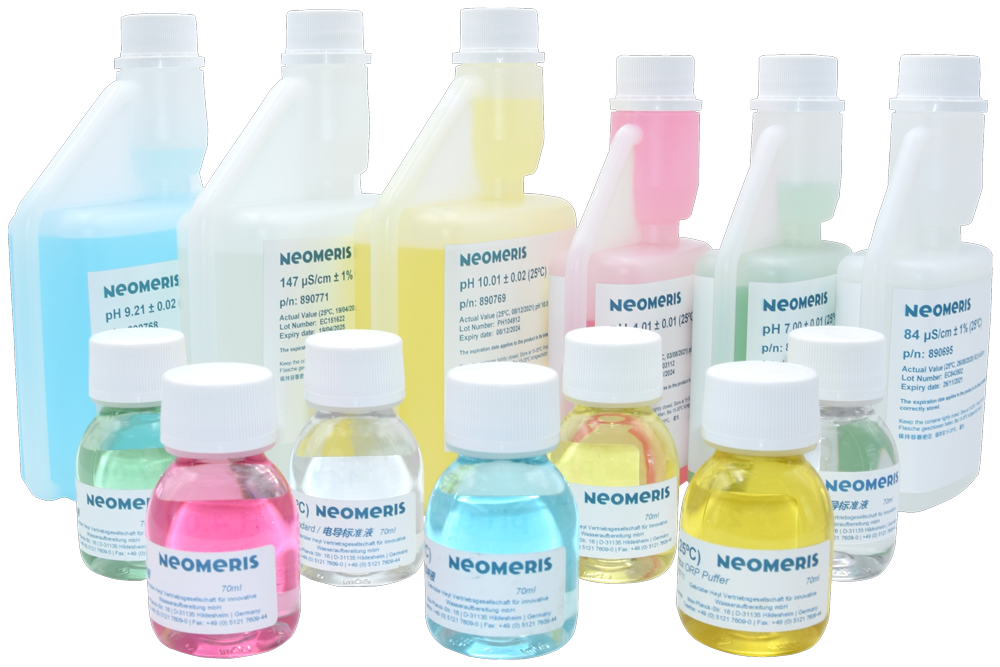 High-quality buffer and calibration solutions for calibrating your electrodes with special hygienic closure
Available in 100 ml and 500 ml bottles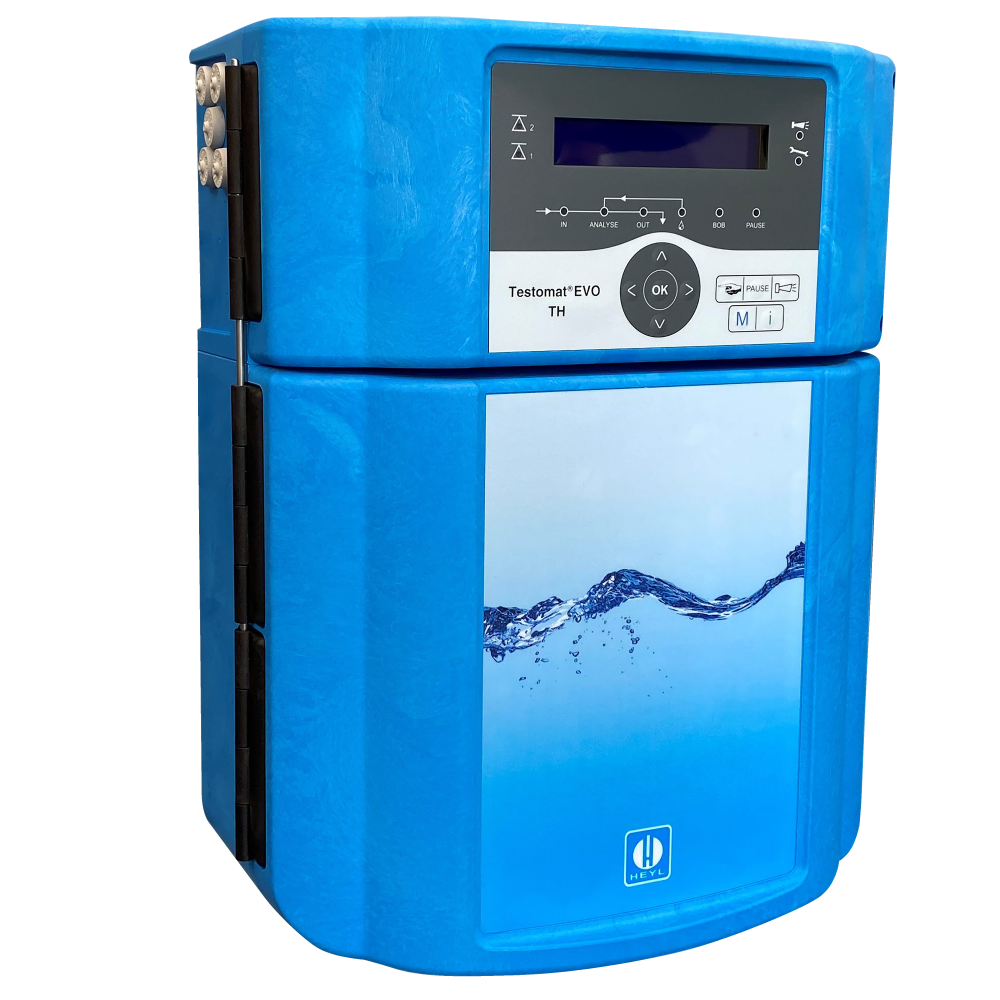 Testomat® instruments available for more than 20 parameters; continuous development of new instruments for new maximum process reliability in water treatment.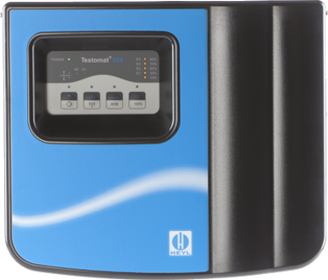 The Testomat 808 is a compact analyzer for the Online - measurement of water hardness according to the principle "limit value monitoring with color change".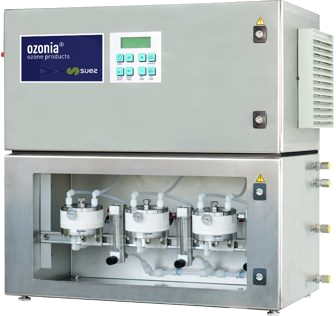 Ozone generators for water treatment.
Electrolytic ozone generators for ultrapure water - disinfection residual ozone destructors.

UV systems for water disinfection
UV technology - DVGW / ÖVGW certified UV systems
UV systems for drinking water, ultrapure water and process water disinfection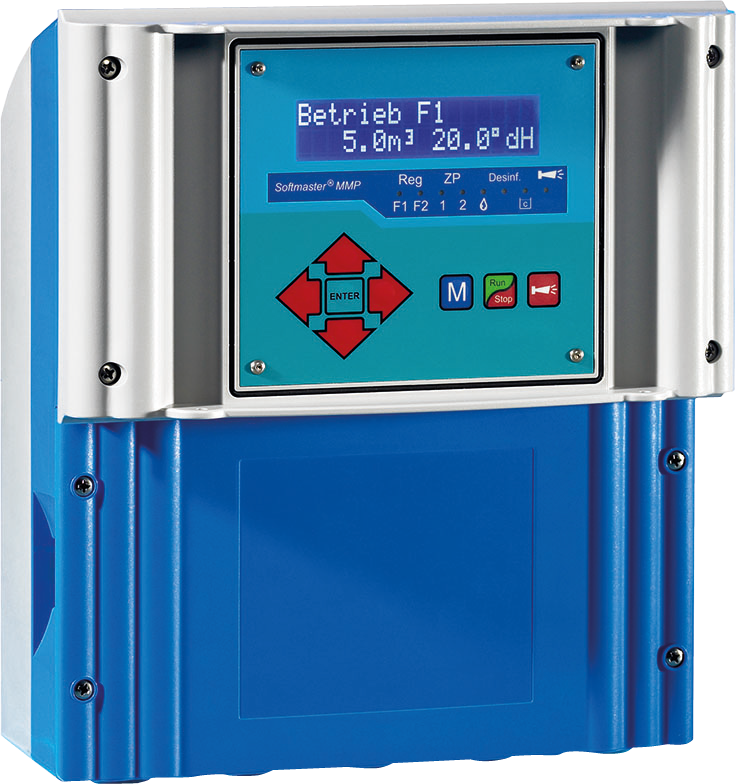 The Softmaster® micro-controller series is a cost-effective alternative to process control systems for controlling various water treatment plants
Tradition and future for innovative Water treatment plants Heidelberg
The water supply in Heidelberg is ensured by Stadtwerke Heidelberg. 160,000 citizens of the city of Heidelberg receive their drinking water every day from the Stadtwerke Heidelberg. Every year, around eleven million cubic meters of drinking water reach people in households, businesses and organizations via an extensive distribution network with 34 elevated tanks, 22 supply zones and 27 intermediate pumping stations.
The drinking water for Heidelberg comes mainly from the Neckar, a river that flows through the city. The water is taken from the Neckar and used for treatment. The river water obtained is treated in the waterworks of Stadtwerke Heidelberg. The exact treatment steps may include filtration, aeration, disinfection and, if necessary, the addition of chemicals for purification.
The aim is to make the water suitable for human consumption. The drinking water in Heidelberg is of the best quality. Drinking water is the most carefully examined foodstuff in Germany. It is based on the specifications of the comprehensive Drinking Water Ordinance. Regular analyses by accredited laboratories monitor compliance with the limits of the ordinance. The drinking water from Heidelberg's municipal utilities is well below the limit values for all constituents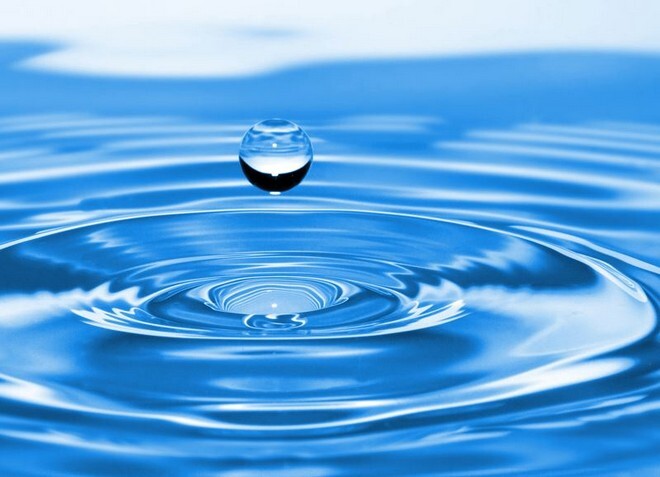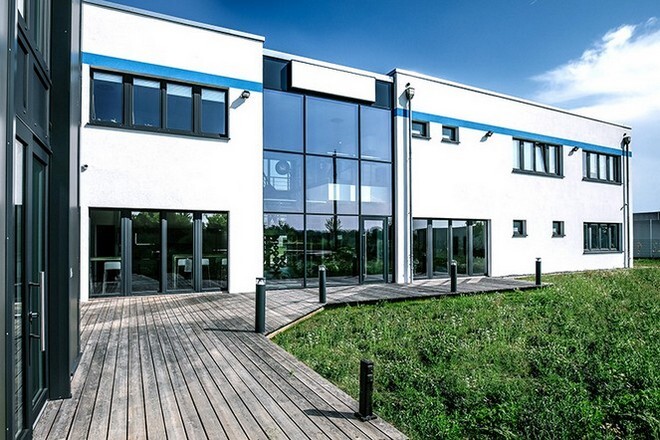 Stadtwerke Heidelberg is also regularly inspected by the state health authority. The treated drinking water is distributed through an extensive network of pipes in Heidelberg. This network of water pipes stretches across the entire city and delivers the water to households, businesses, and public facilities.
Stadtwerke Heidelberg monitors the quality of the drinking water through regular checks and tests. Chemical and microbiological analyses are carried out to ensure that the water meets current quality standards and is safe for consumption. Water consumption data is recorded and used by Stadtwerke Heidelberg for billing customers. Customers receive corresponding water bills based on their individual consumption.
Heidelberg's outstanding water supply: Quality, Sustainability and Citizen Participation
Heidelberg's outstanding water supply: Quality, sustainability and citizen participation
The water supply and treatment in Heidelberg, is characterized by several special features:
High-quality water: Drinking water in Heidelberg is obtained from various sources, including groundwater and surface water from the Neckar River. It is subject to strict controls and meets all legal requirements for drinking water quality. The water is considered very clean and fresh.
Sustainability: The city of Heidelberg is actively committed to a sustainable water supply. There are efforts to reduce water consumption and use resources efficiently. For example, rainwater is used in some public buildings to flush toilets or to irrigate green areas.
Traditional management: The water supply in Heidelberg has a long history. As early as the Middle Ages, wells and water pipes were constructed to supply the population with water. This traditional management is still continued and maintained today.
Innovative waterworks: The waterworks in Heidelberg is a technologically advanced and modern facility. It has state-of-the-art equipment for the treatment of drinking water, which ensures a reliable supply. Through the use of filtration, disinfection and other processes, the water is purified to the highest level.
Citizen participation: The City of Heidelberg attaches great importance to citizen participation in decisions and projects relating to water supply. There are regular information events and opportunities for people to have their say in order to raise awareness of the value of water and the need to use it sustainably.
These aspects make water supply and treatment in Heidelberg special and help ensure that the city's residents receive high-quality drinking water that is provided in an environmentally friendly and sustainable manner.
Citizen participation in Heidelberg
Heidelberg residents actively participate in the water treatment of their drinking water. The city relies on awareness-raising and educational campaigns to educate citizens about the importance of sustainable water use. Information events, workshops and training sessions are used to provide a deeper understanding of the value of water.
A key aspect of citizen participation is water conservation. Residents are encouraged to be conscious of water use and to take measures such as turning off the faucet when brushing teeth or using low-flow showerheads. These measures reduce water consumption and reduce pressure on water treatment plants.
Another commitment by citizens can be seen in their use of rainwater. Some households in Heidelberg use rainwater for specific purposes such as watering gardens or flushing toilets. This conserves drinking water and makes efficient use of resources.
The city also encourages residents to provide feedback, suggestions and concerns about water supply and treatment. An open dialogue between citizens and those responsible makes it possible to work together on improvements.
Overall, Heidelberg residents have various opportunities to actively participate in water treatment. Through awareness-raising, water-saving measures, the use of rainwater, and the opportunity to participate, they help to ensure a sustainable and efficient water supply in their city.