System solutions for Water treatment plants Bochum
industrial measurement technology, UV and ozone technology for water treatment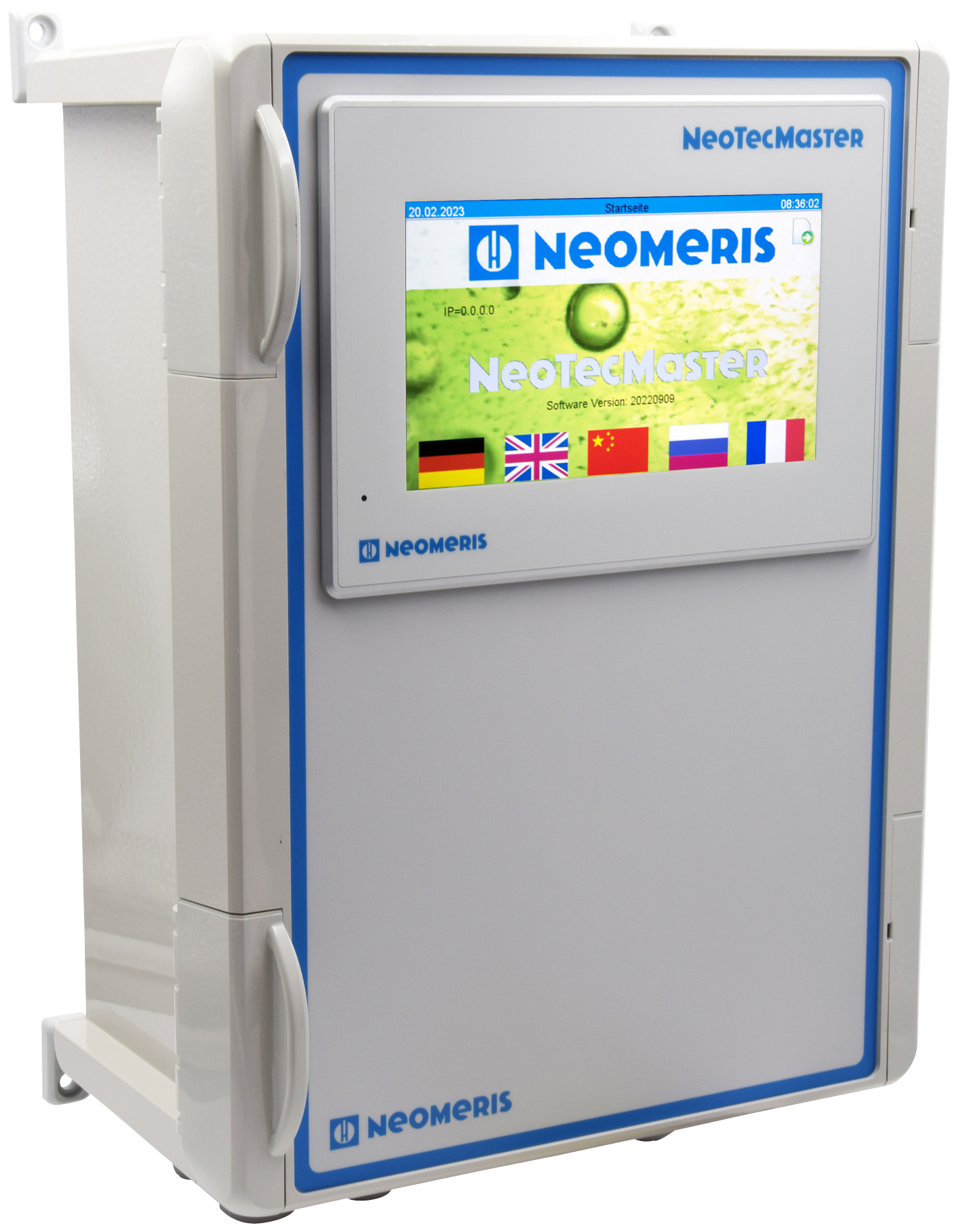 The NeoTecMaster® Multicontroller concept is a basic building block for any water treatment plant.
Technical highlights
Available as 4 or 8 channel system
Modular concept for signal inputs (Modbus-RTU, 4-20 mA or RS232)
Software architecture for integration of Testomat EVO, Testomat 2000, Testomat LAB, Testomat 808, Testomat 808 SiO2 and Neomeris Select already available
Ethernet interface for network integration
Visualization of status messages and measured values via web interface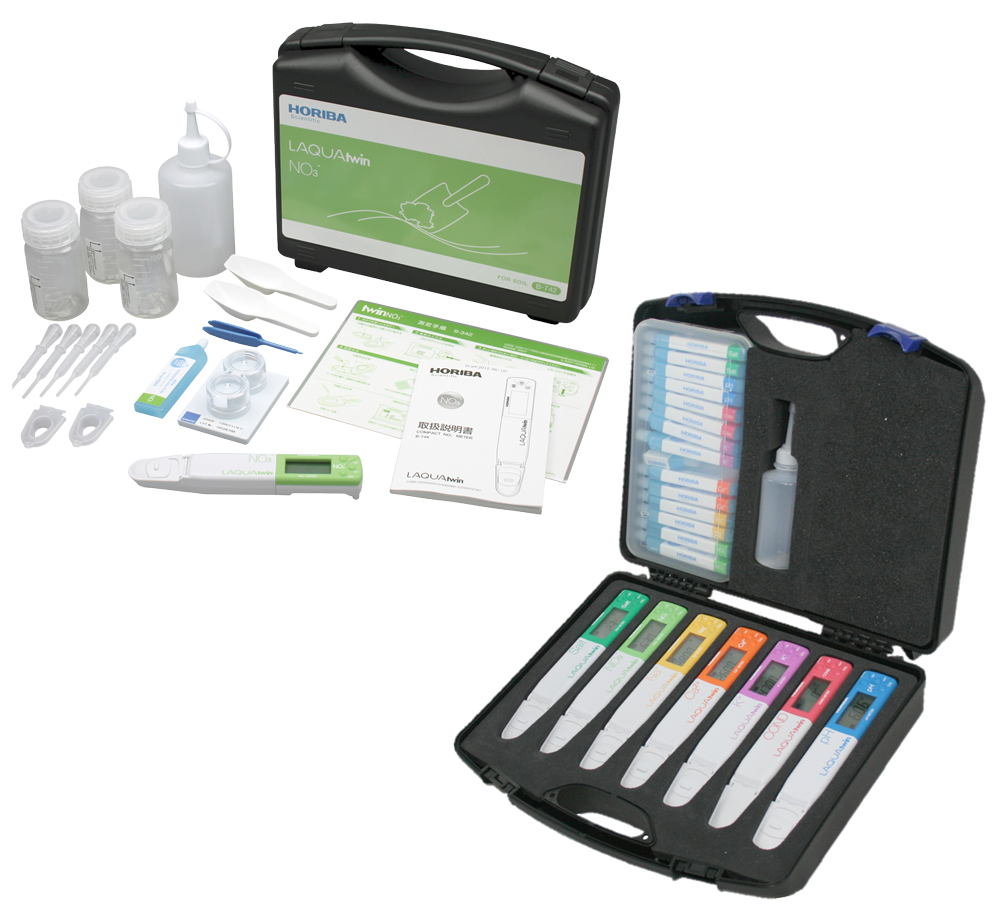 The pocket testers are suitable for the measurement of industrial waste water, drinking water as well as products from the food and beverage industry and the agricultural sector
Fast analysis of measurement parameters on site
Easy and uncomplicated handling
High-quality sensor technology
Broad product portfolio for use in different application areas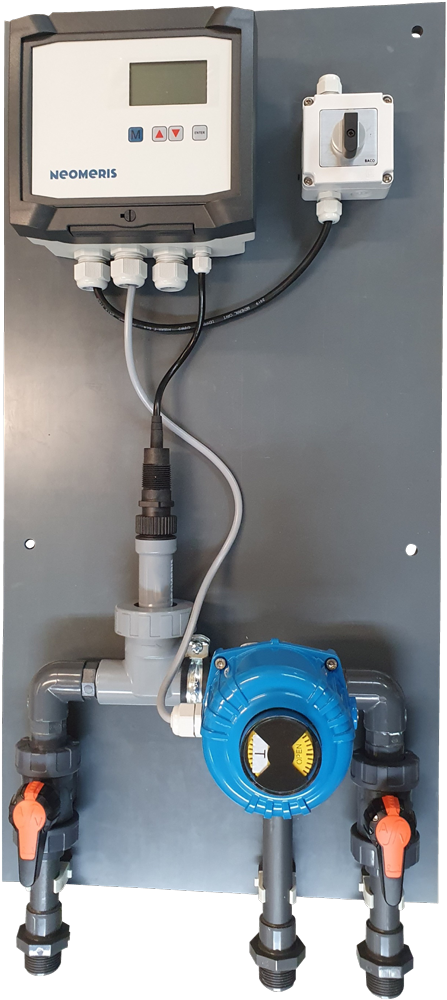 The Neomeris blowdown panel was developed for simple conductivity-controlled blowdown processes in the cooling tower area
Preprogrammed and electrically wired ready for operation
Factory pre-calibration of the conductive conductivity measurement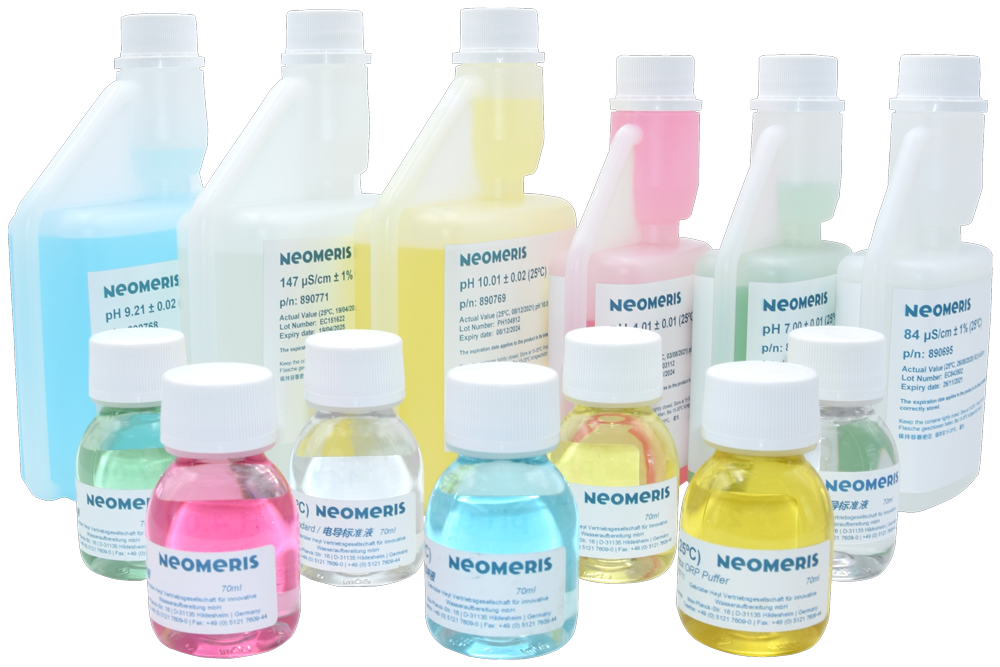 High-quality buffer and calibration solutions for calibrating your electrodes with special hygienic closure
Available in 100 ml and 500 ml bottles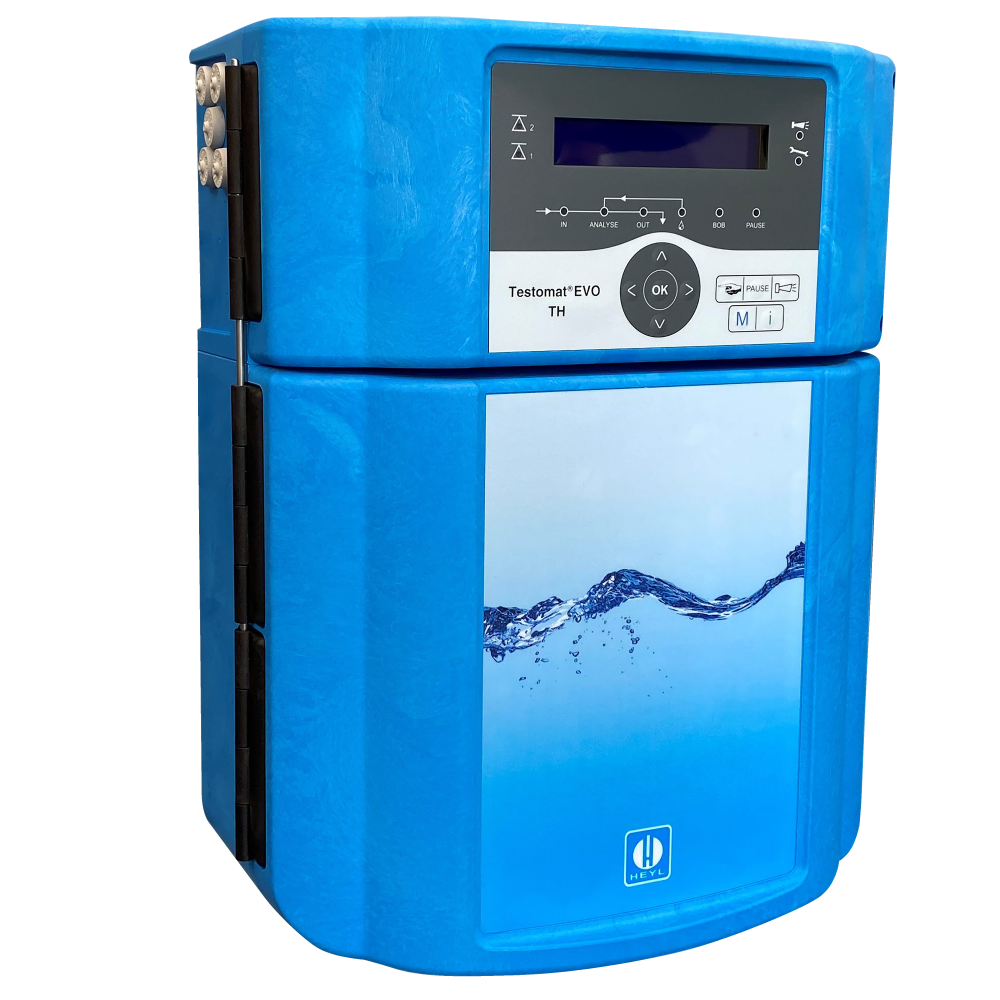 Testomat® instruments available for more than 20 parameters; continuous development of new instruments for new maximum process reliability in water treatment.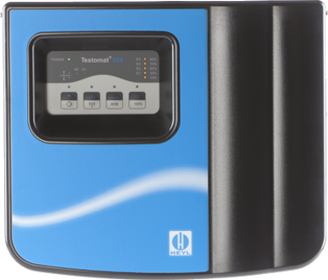 The Testomat 808 is a compact analyzer for the Online - measurement of water hardness according to the principle "limit value monitoring with color change".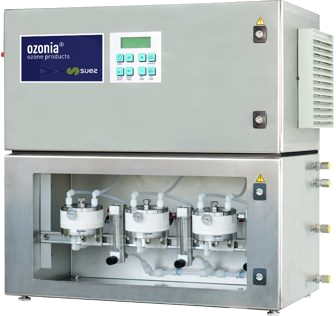 Ozone generators for water treatment.
Electrolytic ozone generators for ultrapure water - disinfection residual ozone destructors.

UV systems for water disinfection
UV technology - DVGW / ÖVGW certified UV systems
UV systems for drinking water, ultrapure water and process water disinfection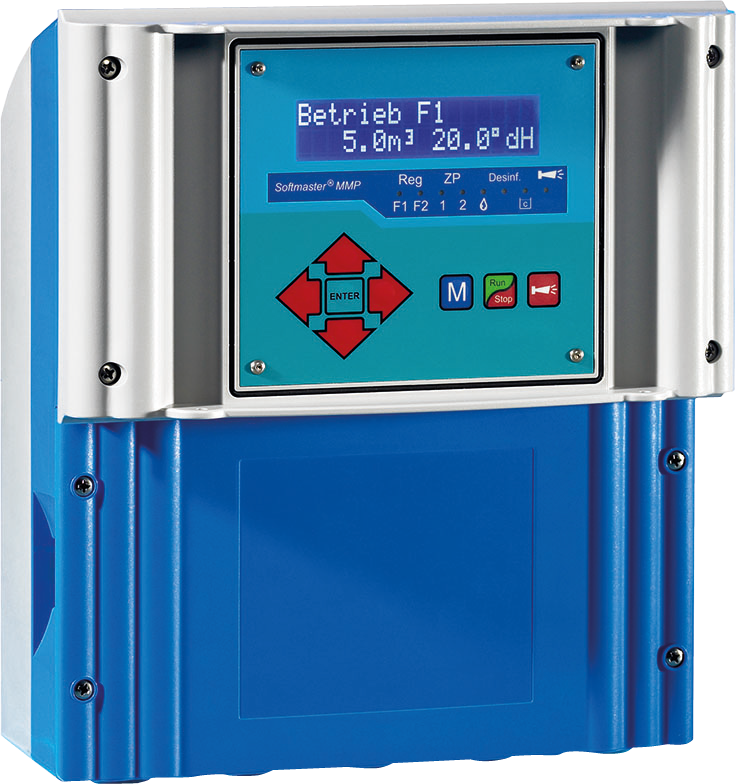 The Softmaster® micro-controller series is a cost-effective alternative to process control systems for controlling various water treatment plants
Tradition and future for innovative Water treatment plants Bochum
State-of-the-art measurement and control technology for water treatment, Bochum
Drinking water, process water and ultra-pure water require the most precise control and measurement technology as well as control technology in the water treatment plants. The spectrum of possible technologies ranges from water hardness meters to gas detectors, ozone generators or controls for reverse osmosis systems. And that doesn't just apply to water treatment in a major city like Bochum.
Throughout Germany, water suppliers comply with DIN 2000 and 2001, the German Drinking Water Ordinance (TrinkwV), and the General Ordinance for the Supply of Water (AVBWasserV).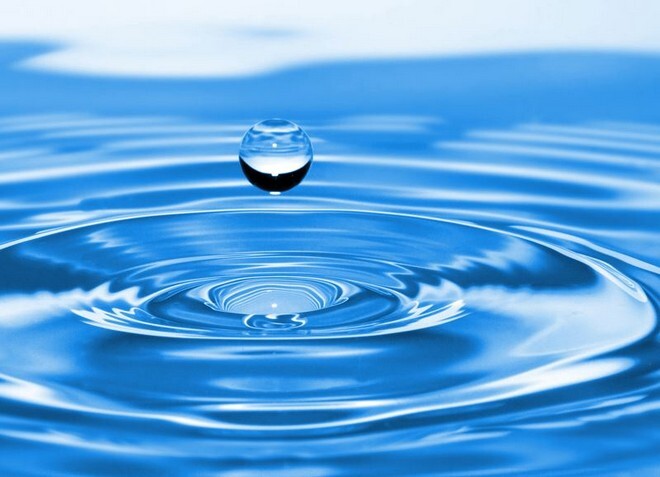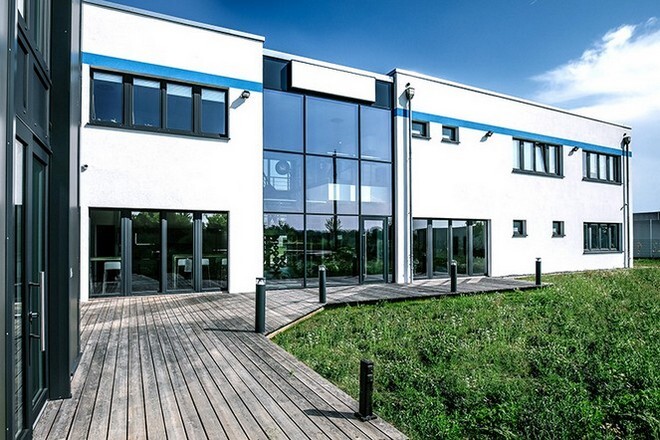 Some facts about the city and water treatment for Bochum
With a population of around 365,000, it is number 16 among the largest cities in Germany and sixth in NRW. Bochum lies in the heart of the Ruhr region and has "a pulse of steel," as Herbert Grönemeyer sings in his unforgotten city anthem. With the involuntarily incorporated Wattenscheid, there is a "second city" in Bochum, which alone has more than 70,000 inhabitants.
Bochum's drinking water pipeline network is 1,162 kilometers long, which – laid straight – would stretch from Bochum to just outside Barcelona. With 22.9 million cubic meters of drinking water, Stadtwerke Bochum supplied almost 200,000 household connections in 2015, plus industrial customers.
Measurement and control technology in water treatment for Bochum
State-of-the-art
measurement and control technology
in water treatment is one of the guarantees for high drinking water quality. And indeed: Bochum's cleanly treated drinking water achieves top values in terms of quality. Stadtwerke Bochum advertises it as "H2BO – Bochum's refreshment formula".
The quality of the drinking water is regularly checked by Westfälische Wasser- und Umweltanalytik GmbH. In addition, analyses are carried out by the city's Chemical Investigation Office and the Gelsenkirchen Hygiene Institute. Bochum's drinking water is safe to drink straight from the tap. However, the municipal utility points out that the quality can be affected by the pipe systems in the houses. Homeowners are responsible for these pipes. Old lead pipes, for example, should be replaced. Laboratory tests or rapid chemical tests can provide relevant values in private homes regarding substances dissolved in the water from the pipe system (such as heavy metals), for example with Neomeris measurement technology.
What do the water hardness meters register? In Bochum, the drinking water is soft. The average hardness in Bochum-Langendreer and Werne is 6.9 °dH, while in the rest of the city it is 7.1 °dH (the abbreviation stands for degrees of German hardness). The slight difference can be explained by the fact that the drinking water for Bochum is treated in two different waterworks. Soft water has the advantage that appliances such as kettles, coffee machines or washing machines do not calcify as quickly as with hard water. In addition to calling the water supplier, as a private person the current water hardness can be determined quickly and easily at any time by means of a drop test.
Source and water treatment for Bochum at the Witten waterworks
Where does the drinking water for Bochum come from?
Until a few years ago, Stadtwerke Bochum obtained its drinking water from Stiepel, a district in the south of the city. Now the supply is taken over by two water treatment plants, both located outside the city limits: the Witten waterworks and the Essen-Horst/Burgaltendorf waterworks.
The Witten waterworks is located in the Ruhr valley near the Ruhrauen. It draws its raw water from a 57-hectare water catchment area. Naturally pre-purified Ruhr water is infiltrated into the subsoil through large percolation basins. There, bank filtrate mixes with groundwater and flows down a natural gradient into the waterworks.
How does water treatment for Bochum work at the Witten waterworks?
The first stations are called pre-cleaning and cleaning with the fine screen. If necessary, flocculation is added. The water is then further treated in a sedimentation basin and enriched with groundwater. This is followed by a so-called slow-sand filtration and an underground flow.
After that, a more advanced treatment phase has been taking place since 2017. It is called the "prevent plus" or Schwerter process. This includes ozonation with ozone devices and ozone measurement technology. This is followed by flocculation, multi-layer filtration and grain activated carbon adsorption. Post-treatment proceeds free of any chemistry by physically deacidifying the water and disinfecting it via UV light instead of chlorine. (UV systems as well as ozone generators & measurement technology for water disinfection are part of the wide range of products offered by Neomeris, Hildesheim).
The clean and environmentally friendly treated drinking water flows from Witten to parts of Bochum, Dortmund, Castrop-Rauxel and Herne. The annual volume is around 25 million cubic meters.
The Essen-Horst waterworks operates according to the so-called New Essen Process. It was merged with the Essen-Überruhr waterworks to form a combined waterworks, so that the water passes through many purification stages. Sedimentation, rapid filtration and slow-sand filtration are followed by ozonation using on-site generated ozone, the concentration of which is monitored by ozone measuring technology, flocculation if required and finally multi-layer filtration. Further steps include grain activated carbon adsorption, physical deacidification and disinfection with UV light. Water treatment in Essen is also chemical-free (source: Stadtwerke Bochum). Measuring devices for chemical parameters, as well as all relevant components in the field of disinfection by means of UV and ozone, are supplied by Neomeris.
The drinking water in Bochum is therefore "top". Industrial companies in Bochum are also supplied with so-called process water. It is not as pure as drinking water, but free of substances that damage industrial plants. Ultrapure water is produced by specialized companies. It is "pure water" and contains neither the calcium nor magnesium found in drinking water. Users include the food, pharmaceutical and semiconductor industries. It is made possible by …
… high-tech control, measurement and regulation technology from Neomeris, Hildesheim, for the Bochum water treatment plant.