System solutions for Water treatment plants Wuppertal
industrial measurement technology, UV and ozone technology for water treatment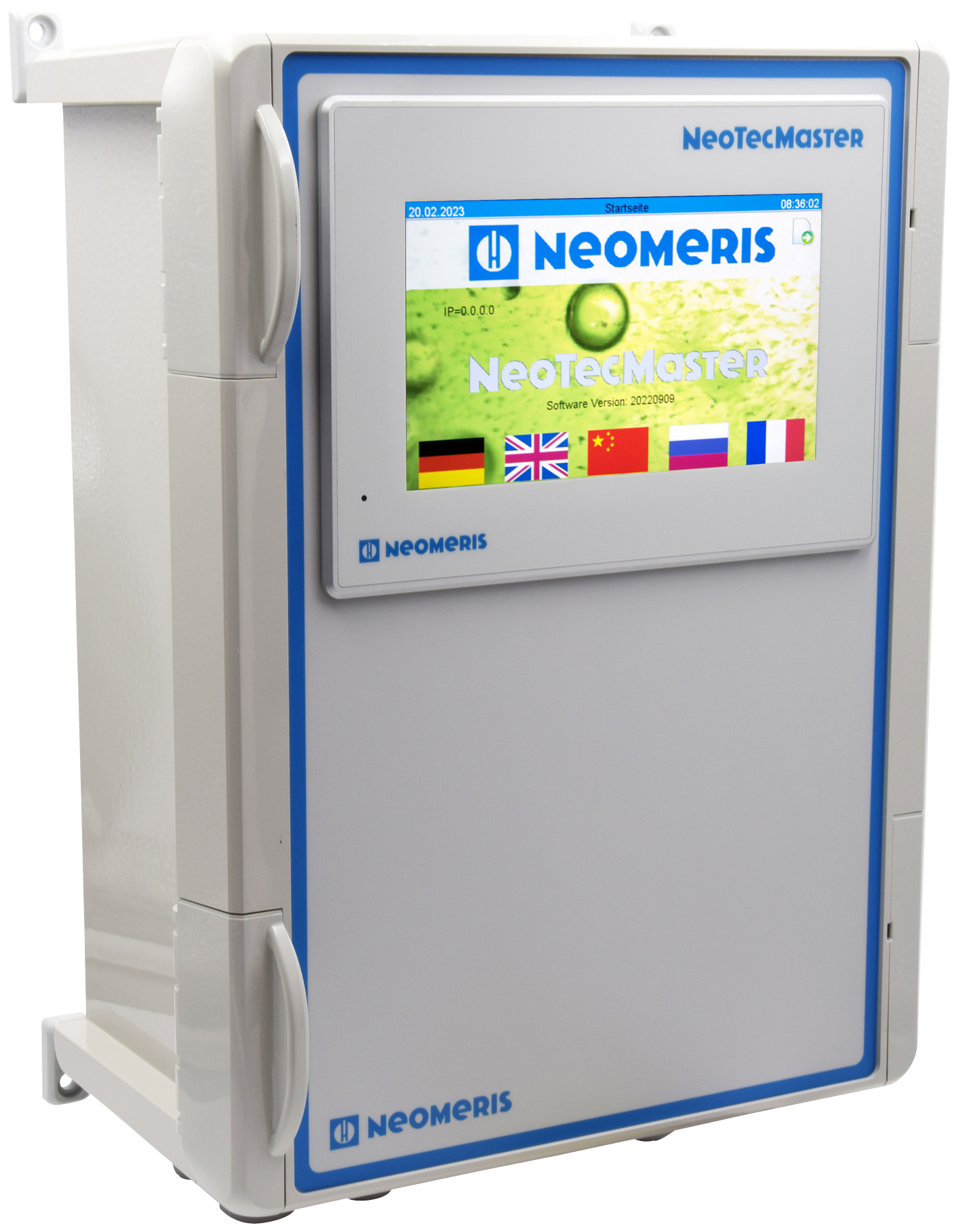 The NeoTecMaster® Multicontroller concept is a basic building block for any water treatment plant.
Technical highlights
Available as 4 or 8 channel system
Modular concept for signal inputs (Modbus-RTU, 4-20 mA or RS232)
Software architecture for integration of Testomat EVO, Testomat 2000, Testomat LAB, Testomat 808, Testomat 808 SiO2 and Neomeris Select already available
Ethernet interface for network integration
Visualization of status messages and measured values via web interface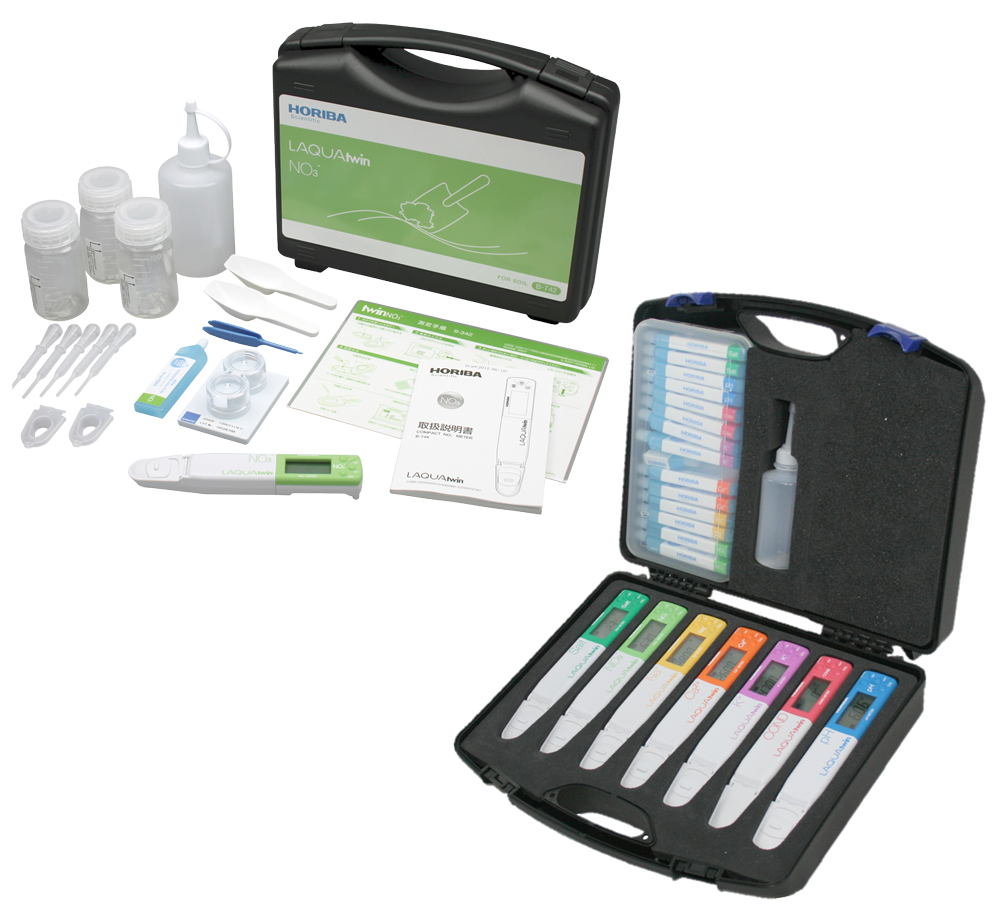 The pocket testers are suitable for the measurement of industrial waste water, drinking water as well as products from the food and beverage industry and the agricultural sector
Fast analysis of measurement parameters on site
Easy and uncomplicated handling
High-quality sensor technology
Broad product portfolio for use in different application areas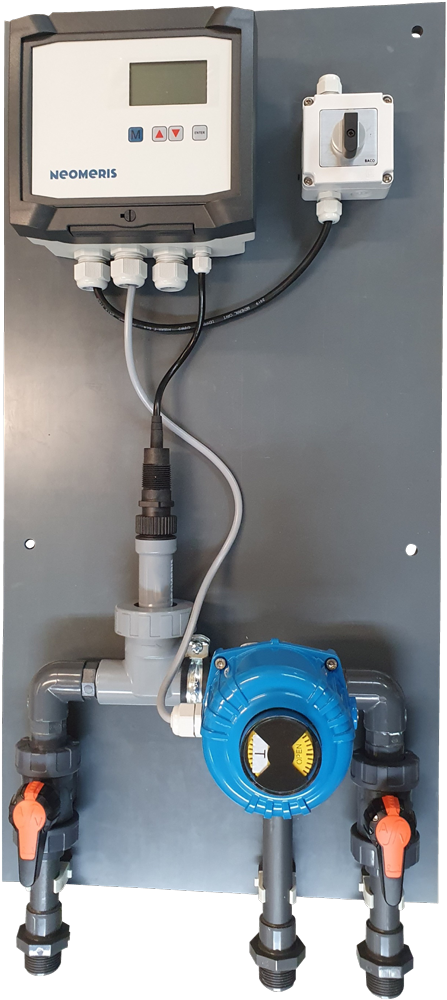 The Neomeris blowdown panel was developed for simple conductivity-controlled blowdown processes in the cooling tower area
Preprogrammed and electrically wired ready for operation
Factory pre-calibration of the conductive conductivity measurement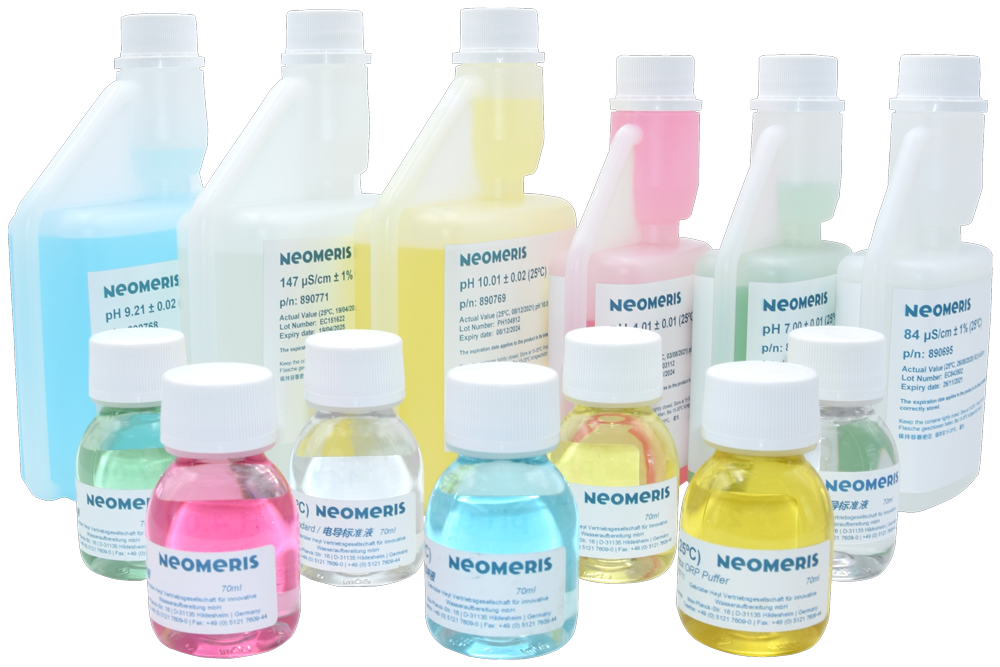 High-quality buffer and calibration solutions for calibrating your electrodes with special hygienic closure
Available in 100 ml and 500 ml bottles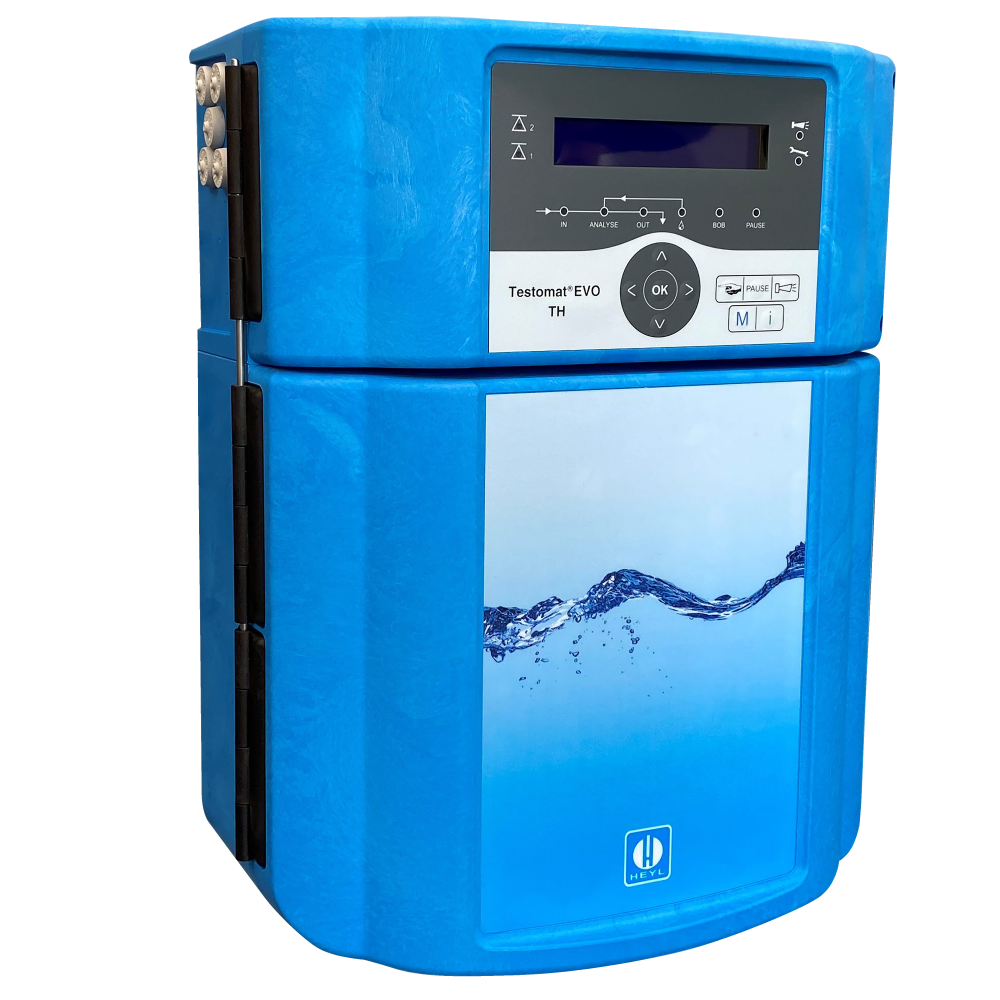 Testomat® instruments available for more than 20 parameters; continuous development of new instruments for new maximum process reliability in water treatment.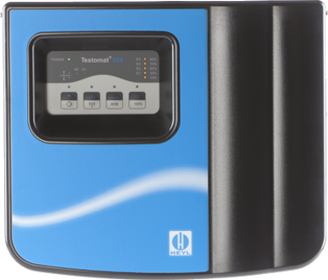 The Testomat 808 is a compact analyzer for the Online - measurement of water hardness according to the principle "limit value monitoring with color change".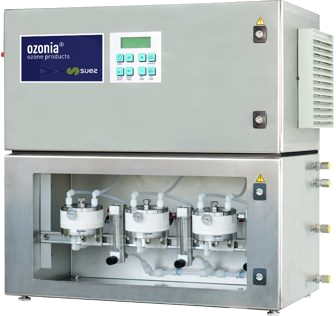 Ozone generators for water treatment.
Electrolytic ozone generators for ultrapure water - disinfection residual ozone destructors.

UV systems for water disinfection
UV technology - DVGW / ÖVGW certified UV systems
UV systems for drinking water, ultrapure water and process water disinfection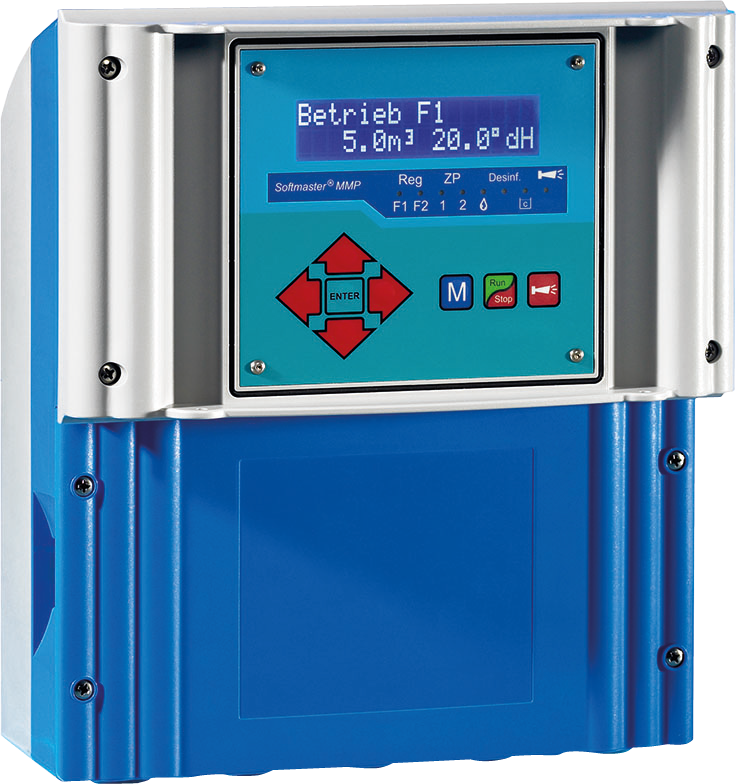 The Softmaster® micro-controller series is a cost-effective alternative to process control systems for controlling various water treatment plants
Tradition and future for innovative Water treatment plants Wuppertal
Water treatment Wuppertal with state-of-the-art measurement, control and regulation technology
Wuppertal is decentralized – and more than "just" a city. With 355,000 inhabitants, it ranks 17th among Germany's largest cities. In principle, however, it consists of the two former major cities of Barmen and Elberfeld plus the ex-towns and communities of Cronenberg, Ronsdorf, Beyenburg, Vohwinkel, Sonnborn and Langerfeld. They were united to form a single municipality only in 1929.
The city is characterized by the narrow valley of the Wupper River, which gives it its name, as well as residential areas on steep slopes. Due to the narrowness of the valley, it was decided around 1900 not to build a tramway and to build the world-famous suspension railroad. Numerous pumps and water towers are necessary for the drinking water supply. Indispensable for the drinking water quality is precise, state-of-the-art measurement, control and regulation technology for the water treatment Wuppertal.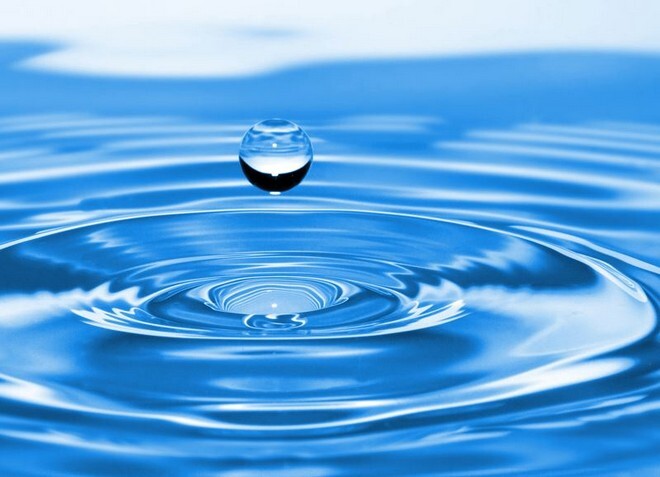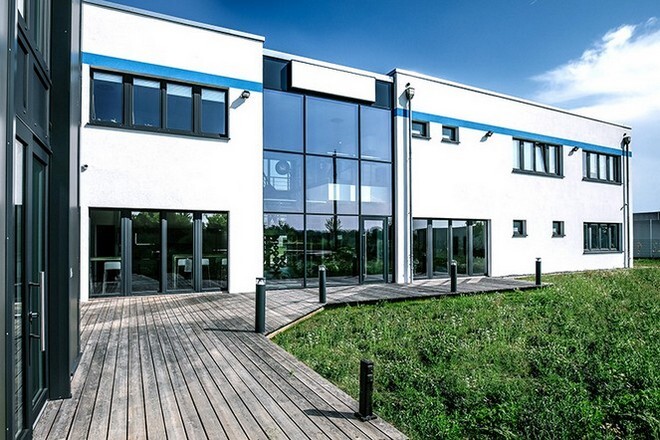 The individual cities and communities had already developed their own drinking water supply networks long before unification in 1929. As a result, Wuppertal still draws its drinking water from three very different sources. In the water supply network, the respective self-sufficient structures of old can still be recognized. Incidentally, the total length of Wuppertal's water pipelines is 1,200 kilometers. This is almost equivalent to the distance between Wuppertal and Naples.
Data and facts about water treatment Wuppertal
Data and facts on water treatment Wuppertal
Another reason for the different sources of drinking water is that the local Wupper River was no longer suitable for drawing water from bank filtrates as early as the mid-19th century. Textile and chemical industries polluted the water too much and endangered health and hygiene. Ergo, the cities and communities of today's Wuppertal created new concepts for water extraction and treatment using the latest measurement and control technology of their time.
The city of Elberfeld opened its first municipal waterworks in 1879. However, it was located in Benrath, which is now a district on the southern edge of Düsseldorf. Here, mainly Rhine bank filtrate is still processed into drinking water for Vohwinkel and Elberfeld-West. With 8.7 million cubic meters, the Benrath waterworks supplies about one-third of the total drinking water for Wuppertal.
Where does Wuppertal's drinking water come from?
The east of Wuppertal receives its water from the Herbringhauser dam, completed in 1900, and the Kerspetalsperre, built in 1912. The water from both reservoirs is treated at the Herbringhausen waterworks and brought here, pun intended. The annual volume is about six million cubic meters. The third main source of water for Wuppertal dates back to the late 1950s: the Dhünntalsperre. In 1978, it was expanded almost tenfold to become the Great Dhünntalsperre. The city draws around 12 million cubic meters of drinking water from it every year, which is treated at the Dabringhausen waterworks.
The Wuppertal waterworks use different water treatment techniques, as the dam water and the Rhine bank filtrate have different raw water values and differ greatly in terms of their basic composition. Here as well as there, the most modern and precise measuring devices as well as high-tech control and regulation technology are used, as offered by Neomeris from Hildesheim. This ensures that the Wuppertal water treatment plant meets all the standards and regulations of the German Drinking Water Ordinance.
The Bergisches Land region is very rich in rain and snow. At the reservoirs, annual precipitation can be twice as high as in the city. In the surrounding area, water protection areas are spreading out, which are used in an environmentally friendly way in cooperation with local farmers.
Water treatment in Wuppertal: sources, technologies and environmental protection
Water treatment in Wuppertal: sources, technologies and environmental protection
The Herbringhausen and Dabringhausen waterworks operate in a similar way, as the raw water from both dams is of almost identical quality. In micro-screening plants, the coarse foreign matter is removed with stainless steel net filters. After adding a flocculant, the fine turbid matter is deposited in larger flakes. These are removed in the first filter stages by means of two coarse filters. Subsequently, the treated water is ozonated in order to disinfect it. The ozone required for this is generated on site by ozone generators and the required concentration is permanently monitored by sensors. Heyl-Neomeris also offers the complete range of the necessary plant technology for this area.
The second filter stages of both waterworks remove the reaction products of ozonation with activated carbon filters. Precise ozone measurement technology ensures reliable control. This is followed in each case by a third filter stage with natural limestone filter. Here the water is freed from excess carbonic acid. The final stage of water treatment Wuppertal in these two waterworks is disinfection with chlorine dioxide, which can be monitored, for example, by state-of-the-art sensory or wet-chemical analysis technology from Heyl-Neomeris.
Drinking water treatment of reservoir water and Rhine bank filtrate
The situation is different in Benrath. The Rhine bank filtrate there is extracted from deep wells and enriched with onshore groundwater from a nature reserve on the left bank of the Rhine. The waterworks was recently extensively modernized and went back into operation in 2019 with the latest control, measurement and regulation technology.
Since then, water treatment has been running with a new deacidification plant and top-modernized softening plant with the latest water hardness measurement technology. Also renewed: the process control technology with its system solutions for process monitoring. Finally, new pipes were laid and new fittings installed. The Benrath waterworks thus stands for the healthiest and most efficient water treatment with the latest technology (source: WSW Wuppertaler Stadtwerke).
In addition to drinking water, process water is also treated and ultrapure water is produced for large cities like Wuppertal. Process water or cooling water supplies industrial plants or power stations. Ultrapure water does not contain any foreign substances. It is needed in food, semiconductor and pharmaceutical production. Every form of water treatment requires the most precise analysis, measurement and control technology as well as control equipment.
High-tech equipment for water treatment from Neomeris, Hildesheim