System solutions for Water treatment plants Frankfurt
industrial measurement technology, UV and ozone technology for water treatment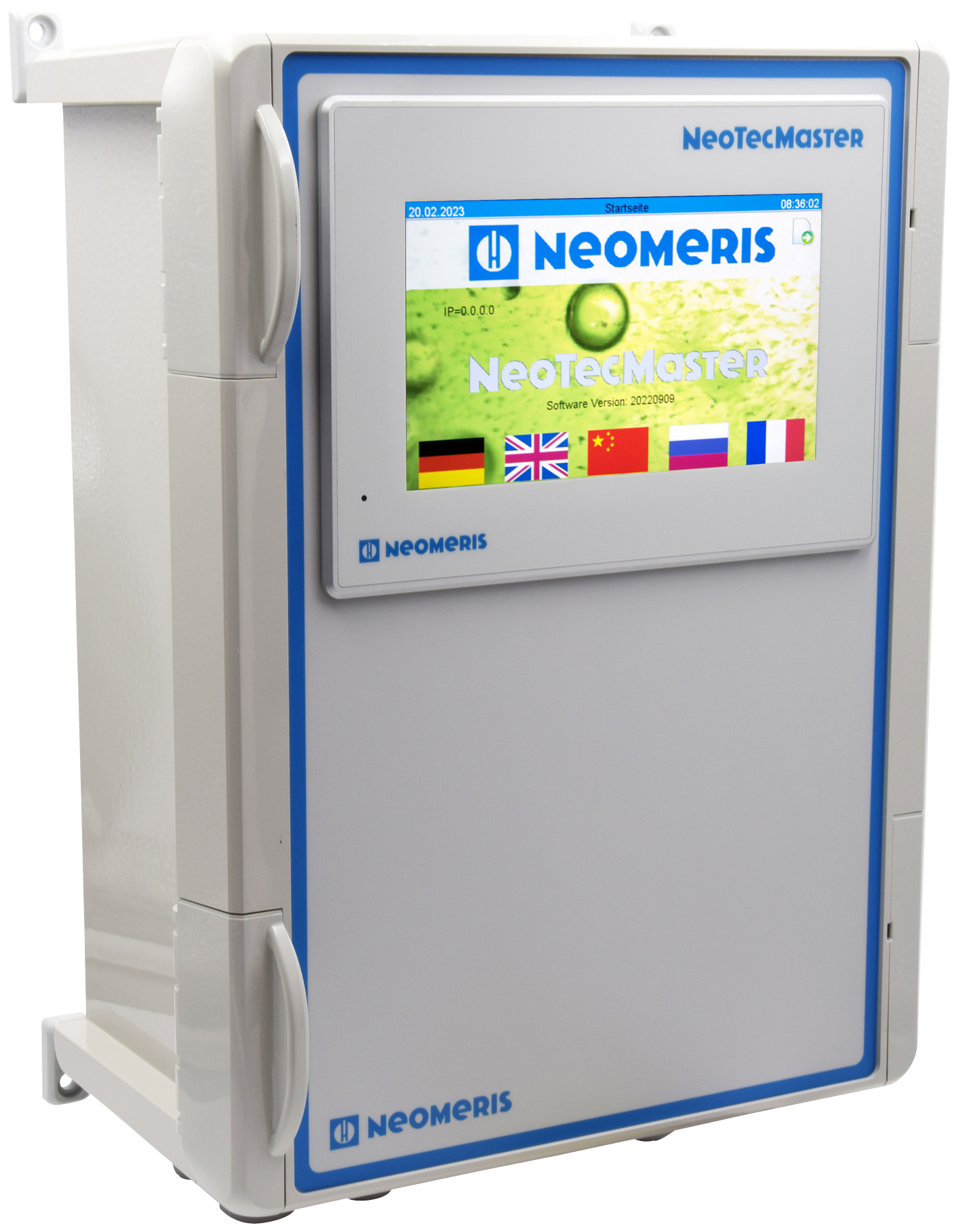 The NeoTecMaster® Multicontroller concept is a basic building block for any water treatment plant.
Technical highlights
Available as 4 or 8 channel system
Modular concept for signal inputs (Modbus-RTU, 4-20 mA or RS232)
Software architecture for integration of Testomat EVO, Testomat 2000, Testomat LAB, Testomat 808, Testomat 808 SiO2 and Neomeris Select already available
Ethernet interface for network integration
Visualization of status messages and measured values via web interface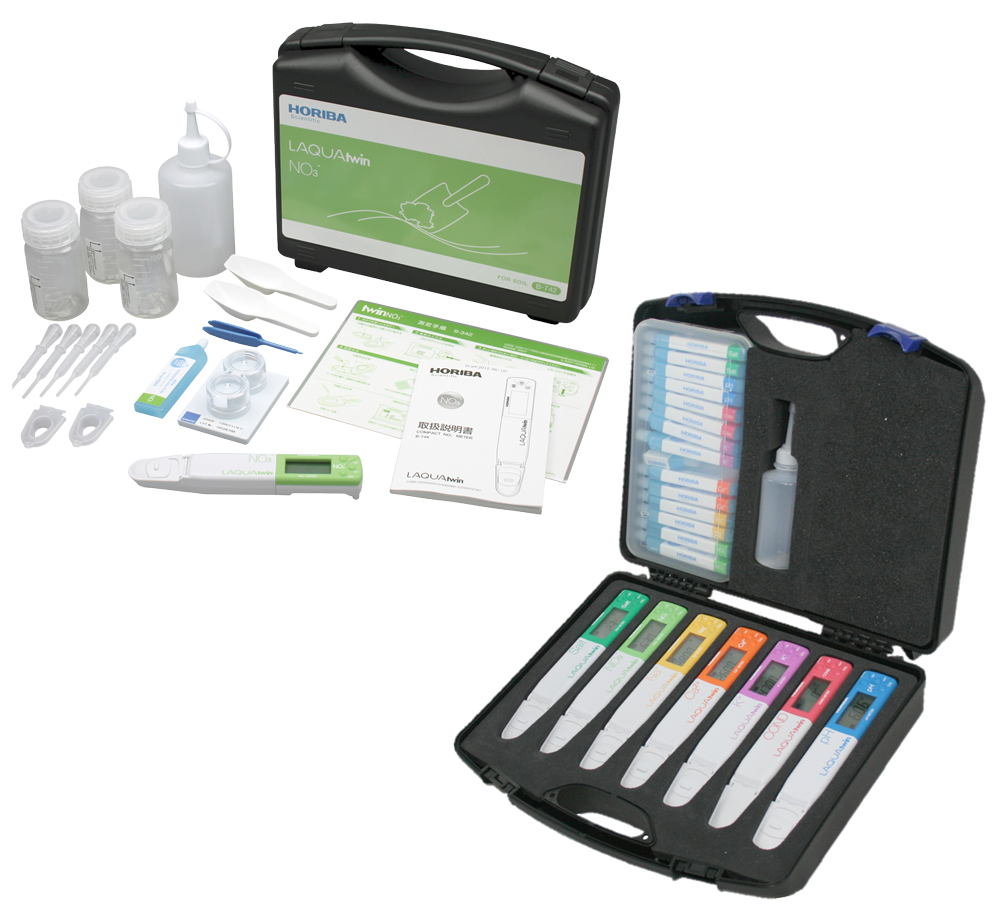 The pocket testers are suitable for the measurement of industrial waste water, drinking water as well as products from the food and beverage industry and the agricultural sector
Fast analysis of measurement parameters on site
Easy and uncomplicated handling
High-quality sensor technology
Broad product portfolio for use in different application areas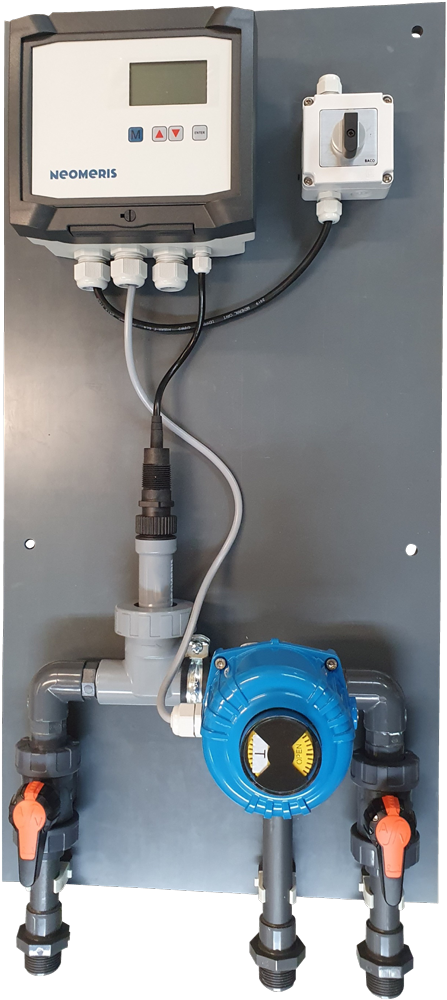 The Neomeris blowdown panel was developed for simple conductivity-controlled blowdown processes in the cooling tower area
Preprogrammed and electrically wired ready for operation
Factory pre-calibration of the conductive conductivity measurement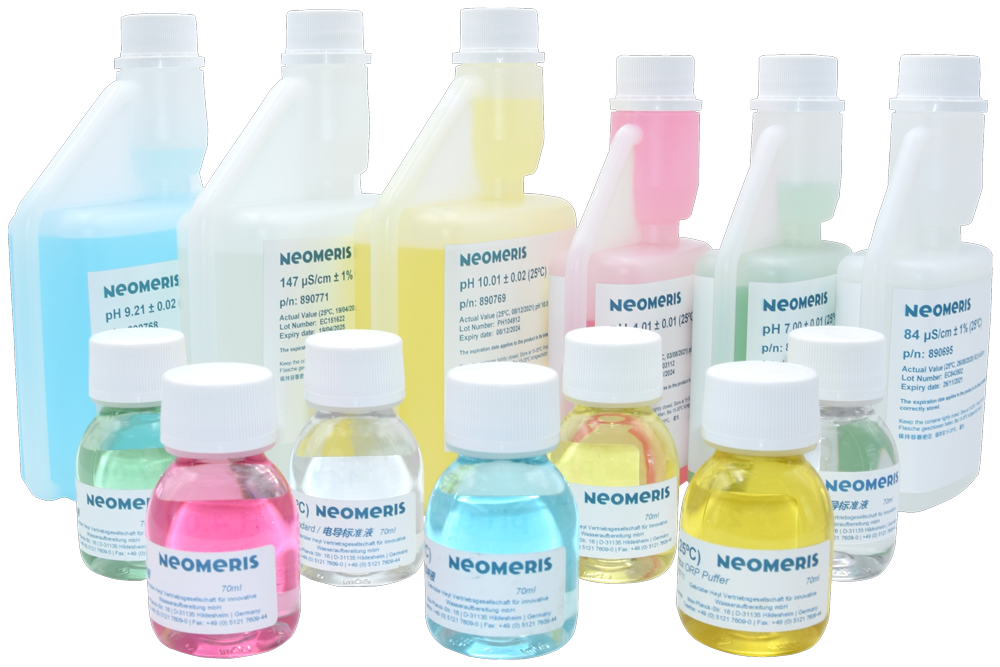 High-quality buffer and calibration solutions for calibrating your electrodes with special hygienic closure
Available in 100 ml and 500 ml bottles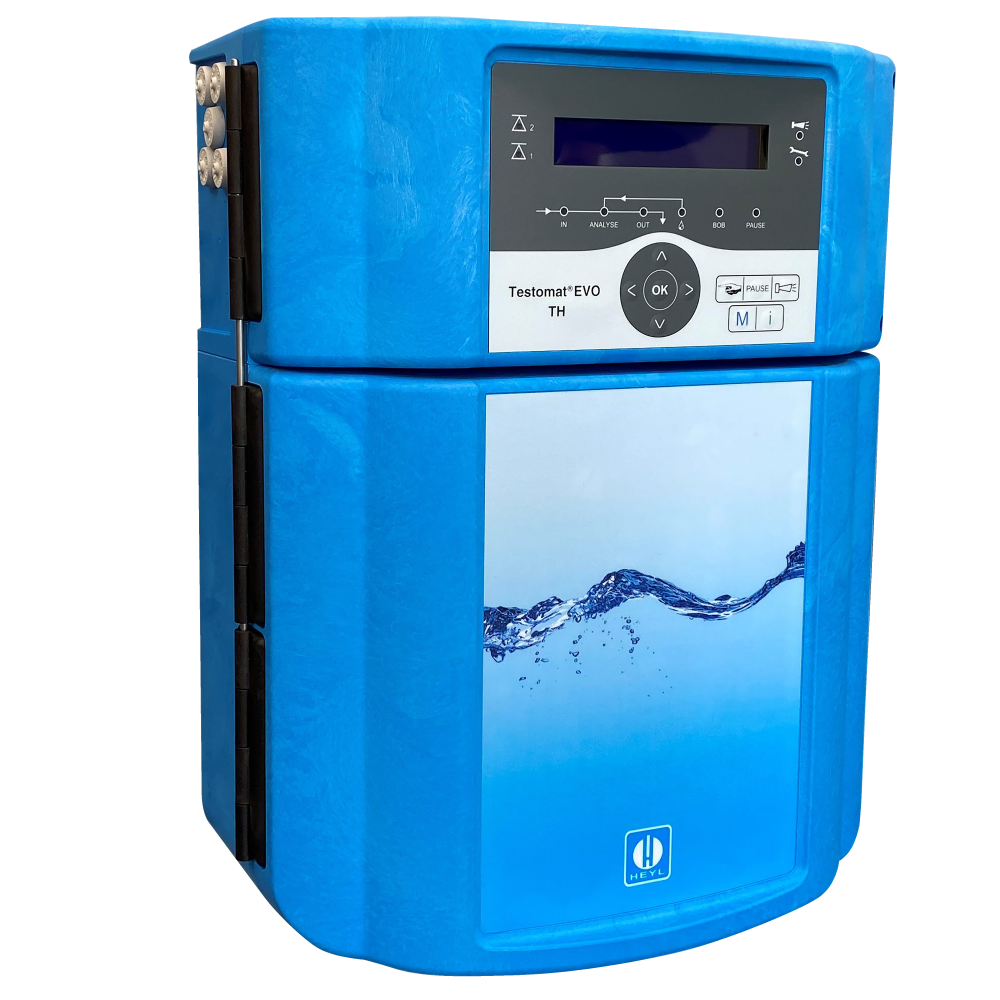 Testomat® instruments available for more than 20 parameters; continuous development of new instruments for new maximum process reliability in water treatment.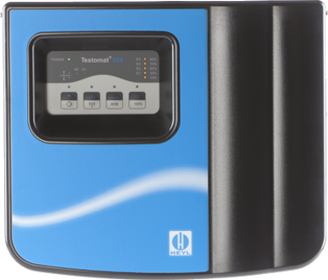 The Testomat 808 is a compact analyzer for the Online - measurement of water hardness according to the principle "limit value monitoring with color change".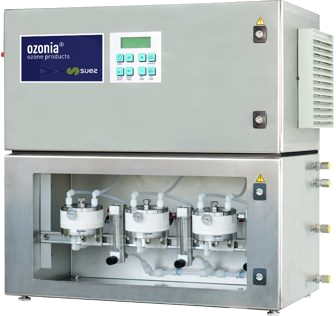 Ozone generators for water treatment.
Electrolytic ozone generators for ultrapure water - disinfection residual ozone destructors.

UV systems for water disinfection
UV technology - DVGW / ÖVGW certified UV systems
UV systems for drinking water, ultrapure water and process water disinfection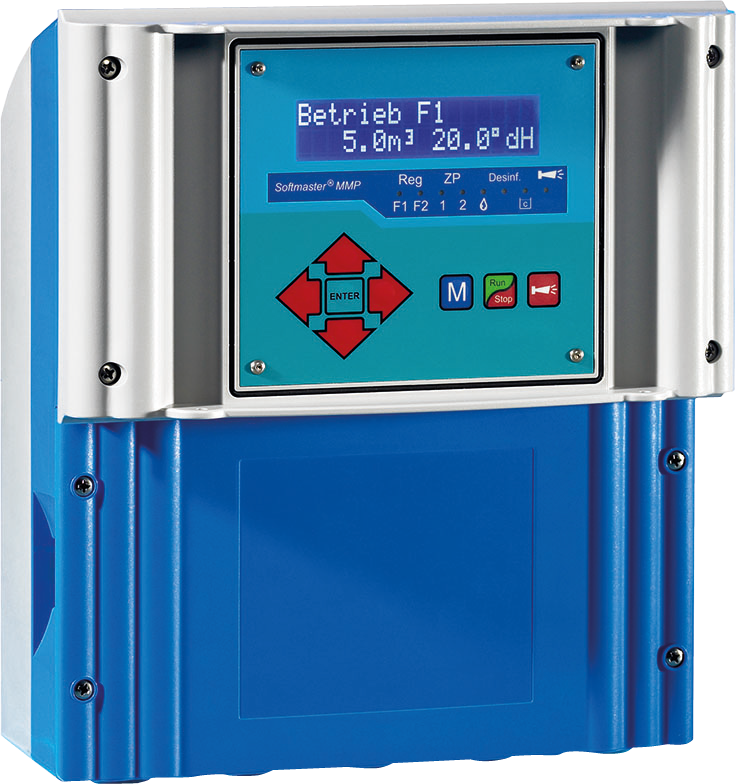 The Softmaster® micro-controller series is a cost-effective alternative to process control systems for controlling various water treatment plants
Tradition and future for innovative Water treatment plants Frankfurt
Measurement and control technology for water treatment Frankfurt am Main
Frankfurt am Main is famous for its skyscraper skyline. But one of the greatest treasures of the Rhine-Main metropolis and cosmopolitan city is extracted from underground spheres: the raw water for water treatment, for example for drinking water. High-tech measuring devices and control devices in the water treatment plants help ensure its high quality.
Some of the drinking water is obtained in Frankfurt's urban area. About one third of the city area consists of the Frankfurt Green Belt landscape conservation area, which includes the nearly 6,000-hectare Frankfurt City Forest with its numerous streams, lakes, ponds and springs. Wells from Roman times prove that drinking water was already obtained here at that time (source: Wikipedia).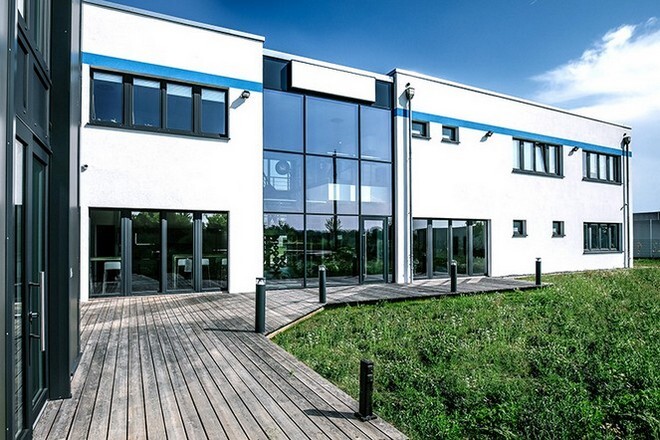 Frankfurt Water Supply: Sustainable management and reliable partnerships
Frankfurt's water supply: Sustainable management and reliable partnerships
Other important sources of Frankfurt's water are the larger Hessian drinking water reservoirs as well as wells, springs and tunnels in the region. A large part of the water comes from the Hessisches Ried. This natural area spreads between the Rhine and the Odenwald. Sustainable management is the basis for water extraction.
The more than 750,000 inhabitants of Frankfurt receive their drinking water from Mainova AG. This company is one of the largest energy suppliers in the Federal Republic. It supplies not only the people of Frankfurt, but also more than one million people in Hesse with their drinking water plus electricity, natural gas and heat. Mainova also supplies companies throughout Germany.
Mainova was formed from the merger of Stadtwerke Frankfurt and Maingas. The water supplier operates a network of over 2,000 kilometers of pipes to more than 64,000 household connections throughout the Rhine-Main region. Around 46 million cubic meters of water flow through this network every year. For drinking water production and supply, Mainova relies on the company Hessenwasser, based in Groß-Gerau, in which it holds a significant stake. Together, the two partners ensure that Frankfurt, Wiesbaden, Darmstadt and around 50 other communities and associations receive clean water.
Water treatment for drinking water in the Rhine-Main area
Water Treatment for Drinking Water in the Rhine-Main Region
From Höchst to Bergen-Enkheim, from Wiesbaden to Hanau: water for households and businesses meets all standards and legal requirements of the Drinking Water Ordinance. Only the most modern and precise measurement and control technology, such as that offered by Neomeris, is used in the water treatment plants.
Every day, the city of Frankfurt am Main has the water quality checked in the Hessenwasser central laboratory in Darmstadt using the latest measuring technology. On average, it contains around 16° dH (German hardness) per liter of natural minerals such as magnesium and calcium compounds. This means it is considered hard, but can of course be enjoyed straight from the tap as a beverage – as the number one foodstuff for Germany's fifth-largest city! (Sources: Mainova, Hessenwasser).
Pure water: top standards for the Hesse metropolis
Drinking water is the most indispensable of all supplies. People's lives and health depend on its quality. But a high-tech industrial location like Frankfurt am Main also needs ultra-pure water. And indeed: even higher quality requirements apply to ultra-pure water. Why?
Virtually no residues may be dissolved in ultrapure water. Calcium or magnesium are also taboo. It is literally the "purest" liquid.
Ultrapure water is used in particularly sensitive areas. These include the food and beverage industry, but also the production of semiconductors. An important customer for ultrapure water is the medical technology and pharmaceutical industries. This is also referred to as "pharmaceutical water". Such high quality is only possible through water treatment with the latest generation of measurement and control technology from suppliers such as Neomeris, Hildesheim.
How is process water treated?
Process water is not intended for human consumption, but for the operation of industrial and production facilities. Here, too, high-tech measurement and control technology ensures that the water treatment plants operate in accordance with the applicable quality standards. Specifications apply, for example, to pH values, degree of hardness or electrical conductivity, as well as to the quantities of solids and gases. The water must be free of microorganisms or legionella.
Classical design of a water treatment plant
Water treatment plants typically consist of the softening section, a reverse osmosis system, a storage tank and a distribution system including pressure boosting.
Whether surface water, groundwater or rainwater, all natural raw water contains hardness-forming salts. The ion exchange process is used for softening. A resin is added to the water which exchanges the hardness-forming salts – mainly calcium and magnesium compounds – for sodium ions. Among other things, water hardness measuring devices are used for control, which determine the current value online at any time by means of titration.
This is followed by reverse osmosis. Simplified, the water is pressed through a fine membrane. Nitrates, silicic acid as well as pesticide residues or, in the case of wastewater, drug residues remain trapped in this membrane due to their molecular size. After reverse osmosis, the water is considered to be largely purified. It enters the permeate tank as pure water and can be discharged to the mains by increasing the pressure.
Water treated in this way can be further processed for the respective application by means of downstream treatment stages such as electrodeionization (EDI) or disinfection by means of UV systems. The aim here is always to maintain the purity or quality of the water required for the process.
Monitoring and control of water treatment plants with measurement and control technology from Neomeris, Hildesheim, for Frankfurt.