Simple analysis of the acid capacity in the swimming pool
Acid capacity maintains the effectiveness of flocculants, pH and chlorine
The sufficient acid capacity in the swimming pool is mandatory
Sufficient acid capacity is the essential prerequisite for the effectiveness of flocculants, pH regulators and chlorine.
Considering the effects caused by a lack of acid capacity in the swimming pool water, it is advisable to ensure permanent measurement.
Optimal regulation of carbonate hardness in swimming pool water
In swimming pool water treatment, auxiliary substances are used to regulate the acid capacity of the water.
The acid capacity, also known as carbonate hardness, ensures that the effects of the introduced auxiliary substances are balanced out, so that the quality of the swimming pool water can be guaranteed to be permanently perfect.
Carbonate hardness is becoming increasingly important, not least in connection with rinse water treatment.
The TESTOMAT ECO-C is ideally suited for the optimum regulation of carbonate hardness.
In combination with a hardening plant, the device guarantees stable compliance with the parameters of 0.3 or 0.7 mmol/l K S4.3 recommended in DIN 19643.
The device with the proven Testomat technology can be integrated into any plant concept as part of a joint project.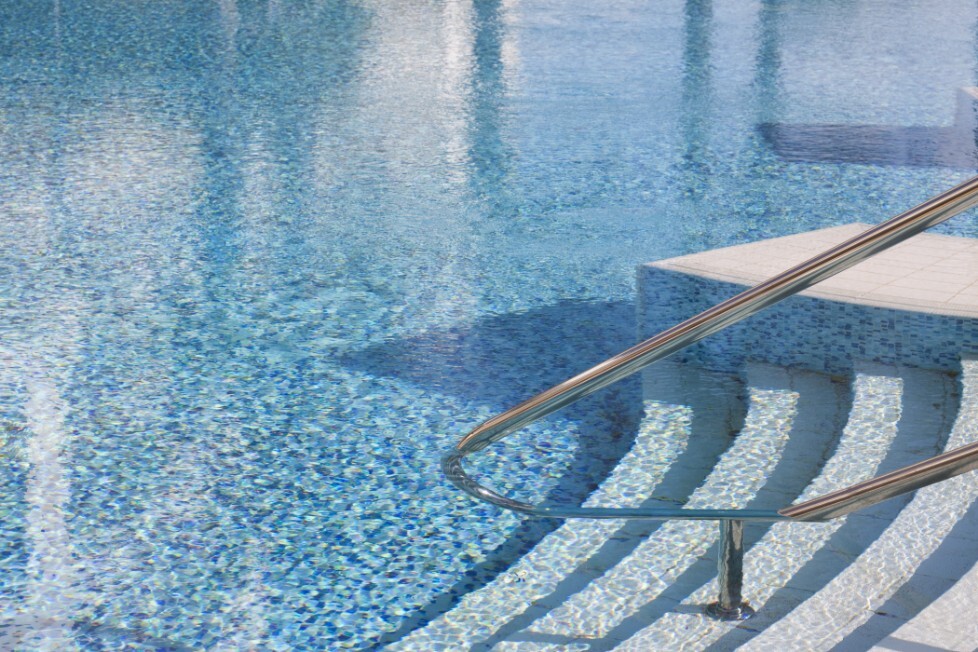 Schematic representation of the measurement of acid capacity in swimming pools.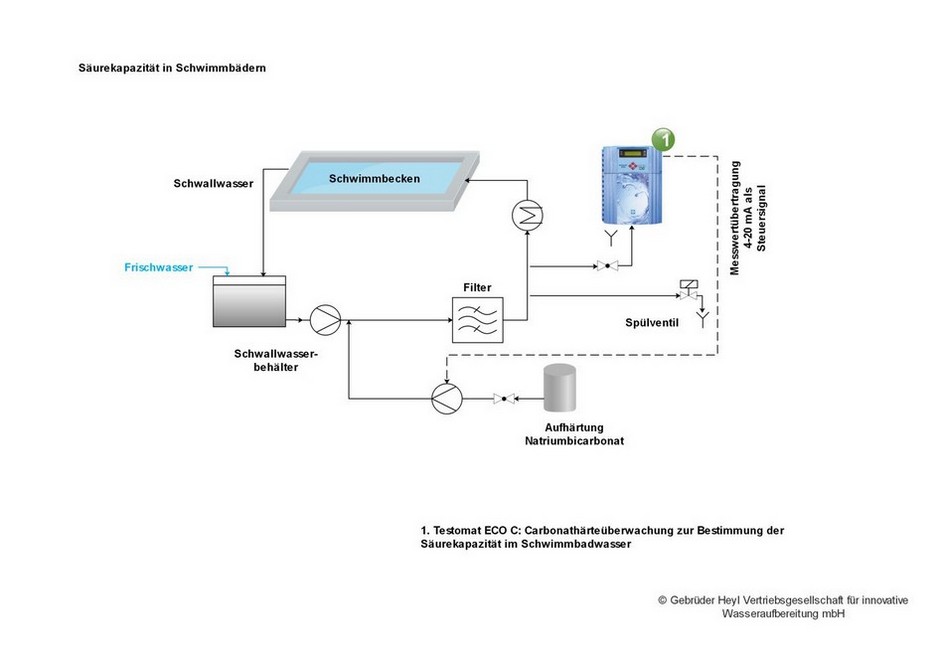 Measure acid capacity in swimming pool and monitor regularly
Through online analysis with the Testomat ECO C, the acid capacity can be stabilized automatically.
Regular control helps to reduce consumables such as disinfectants and stabilizers, thus reducing costs.
Request individual offer directly online
Request an offer directly via the watch list.
After consultation with you, we will be happy to create your individual offer with these products or products that match your needs.
Our experts will contact you prepared.