System solutions for Water treatment plants Essen
industrial measurement technology, UV and ozone technology for water treatment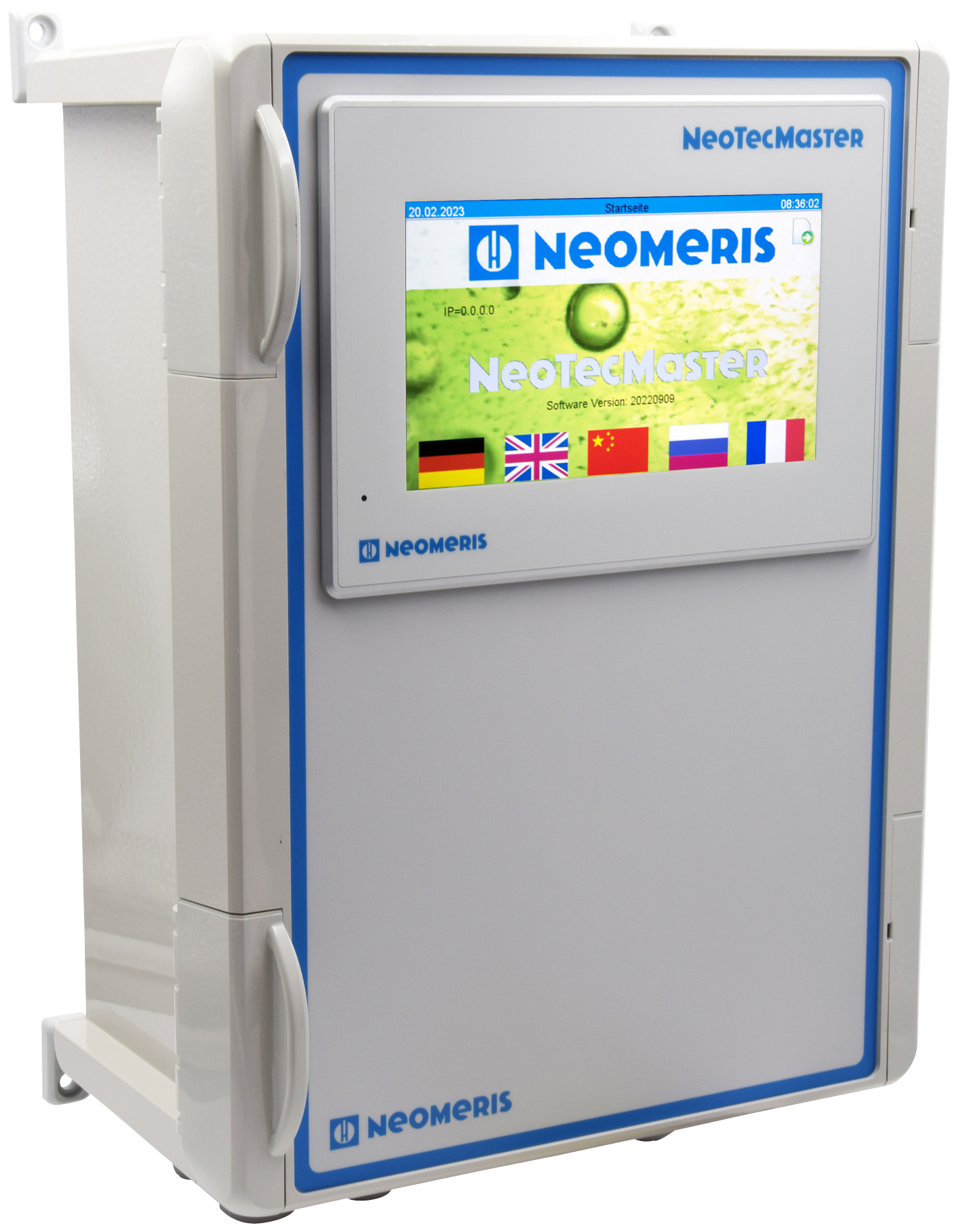 The NeoTecMaster® Multicontroller concept is a basic building block for any water treatment plant.
Technical highlights
Available as 4 or 8 channel system
Modular concept for signal inputs (Modbus-RTU, 4-20 mA or RS232)
Software architecture for integration of Testomat EVO, Testomat 2000, Testomat LAB, Testomat 808, Testomat 808 SiO2 and Neomeris Select already available
Ethernet interface for network integration
Visualization of status messages and measured values via web interface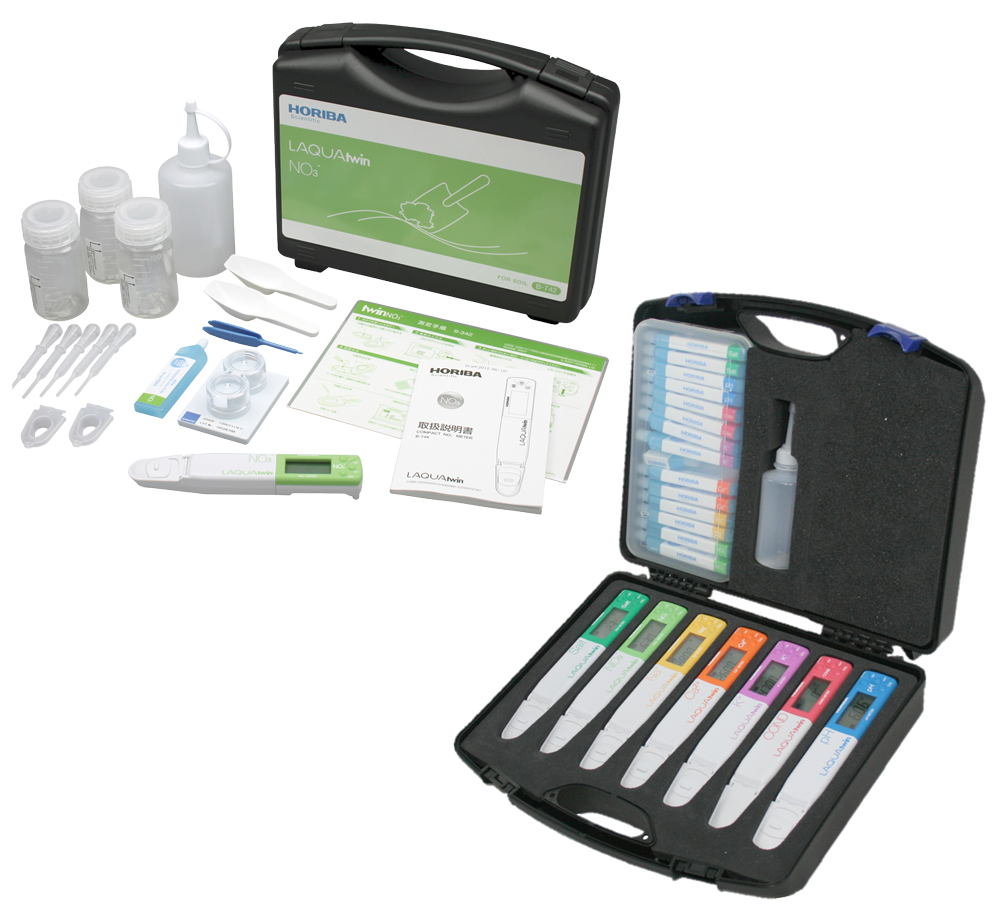 The pocket testers are suitable for the measurement of industrial waste water, drinking water as well as products from the food and beverage industry and the agricultural sector
Fast analysis of measurement parameters on site
Easy and uncomplicated handling
High-quality sensor technology
Broad product portfolio for use in different application areas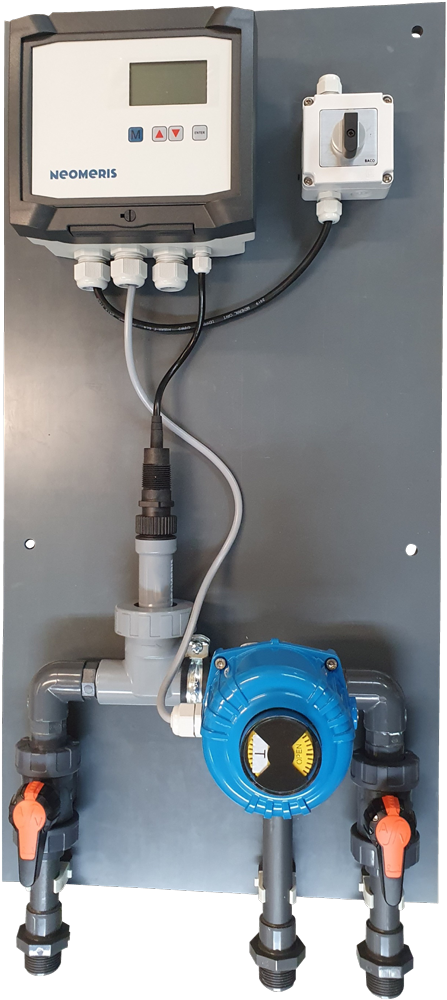 The Neomeris blowdown panel was developed for simple conductivity-controlled blowdown processes in the cooling tower area
Preprogrammed and electrically wired ready for operation
Factory pre-calibration of the conductive conductivity measurement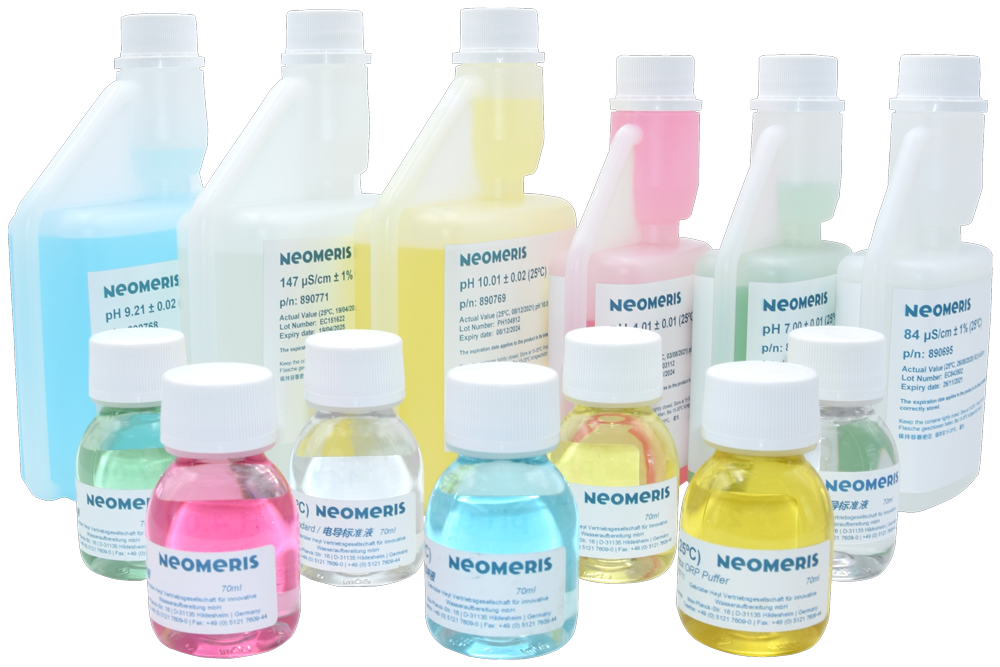 High-quality buffer and calibration solutions for calibrating your electrodes with special hygienic closure
Available in 100 ml and 500 ml bottles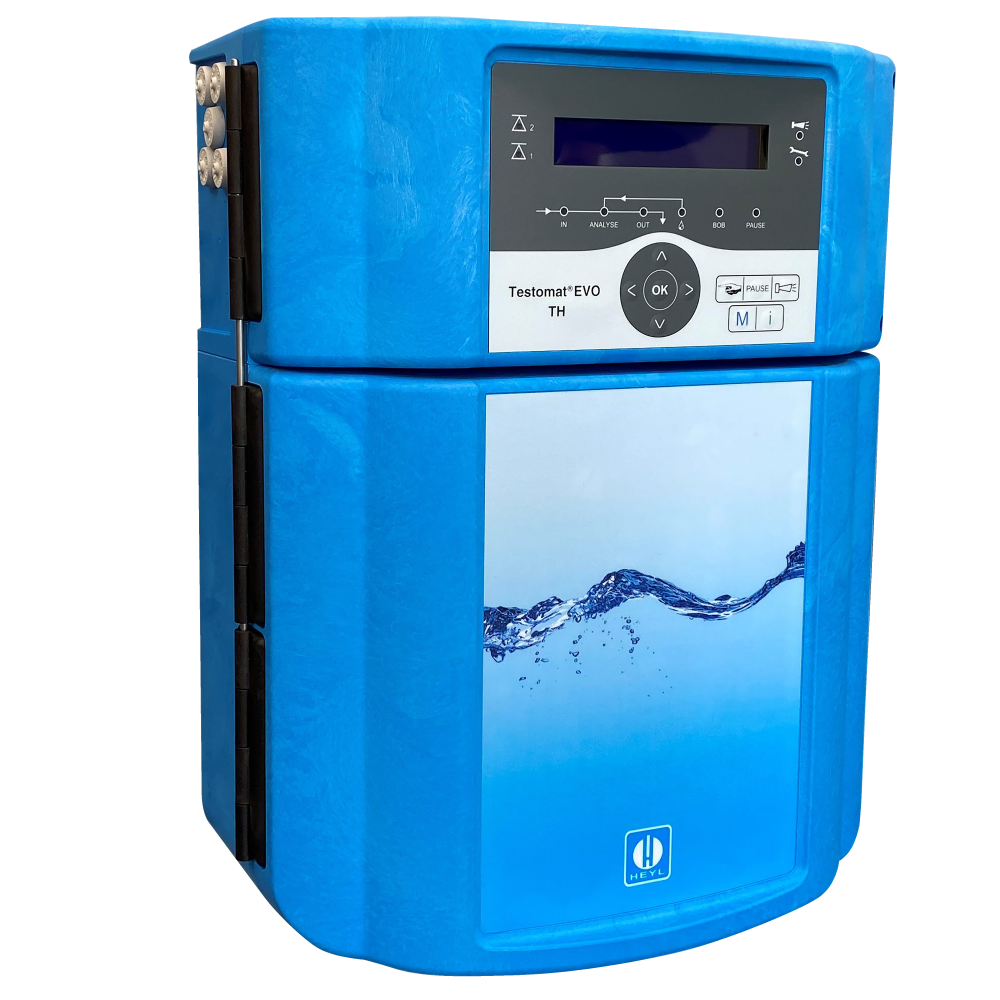 Testomat® instruments available for more than 20 parameters; continuous development of new instruments for new maximum process reliability in water treatment.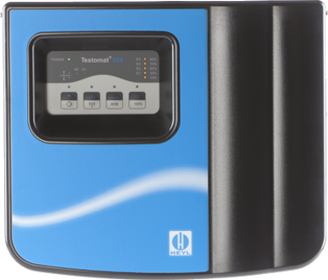 The Testomat 808 is a compact analyzer for the Online - measurement of water hardness according to the principle "limit value monitoring with color change".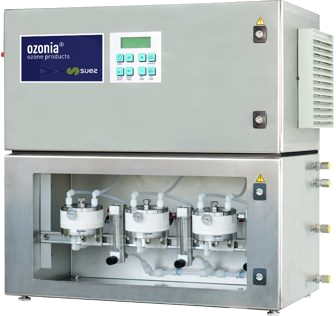 Ozone generators for water treatment.
Electrolytic ozone generators for ultrapure water - disinfection residual ozone destructors.

UV systems for water disinfection
UV technology - DVGW / ÖVGW certified UV systems
UV systems for drinking water, ultrapure water and process water disinfection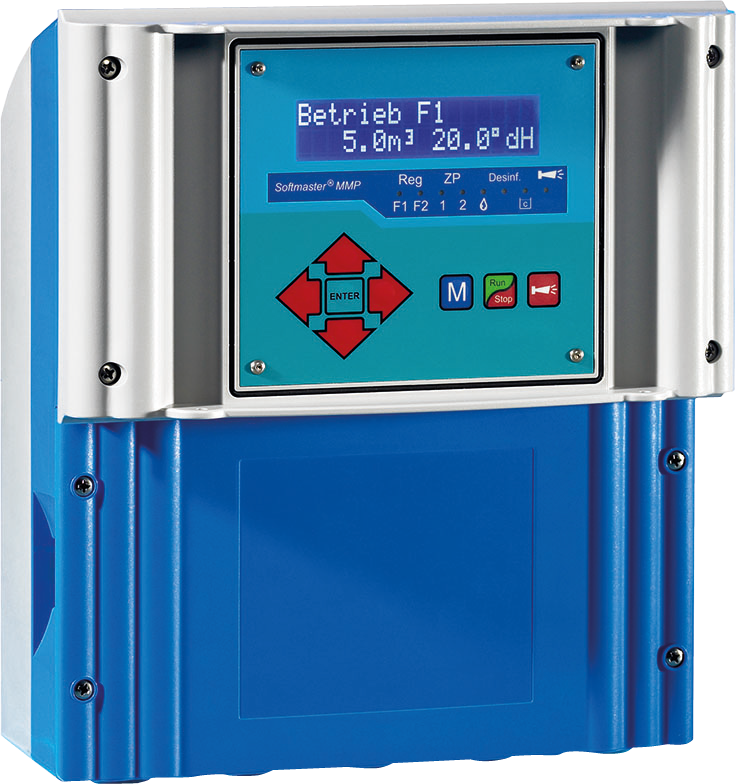 The Softmaster® micro-controller series is a cost-effective alternative to process control systems for controlling various water treatment plants
Tradition and future for innovative Water treatment plants Essen
Controllers, measurement and control technology for water treatment Essen
Drinking in Essen – drinking water is product number one. Every year, more than 38 million cubic meters of drinking water flow through the pipeline network of Stadtwerke Essen with its approximately 91,000 customer connections. Stadtwerke Essen is the main water supplier in the Ruhr metropolis, which with over 580,000 inhabitants is the tenth-largest city in Germany and the fourth-largest in the state of North Rhine-Westphalia. Its 1,850 km long water supply network, laid in a linear fashion, would extend as far as St. Petersburg in Russia.
Together with the company Gelsenwasser, Stadtwerke Essen operates "Wassergewinnung Essen GmbH" and jointly produces up to 75 million cubic meters of drinking water per year.
Water extraction for Essen can be traced back as far as the 16th century. Until the 19th century, water was piped into the city from wells and springs. In 1863, modern water extraction began with the Ruhrtal pumping station project. Since then, bank-filtered water from the Ruhr flowed into the burgeoning industrial city. Today, a large part of Essen's drinking water is treated from surface water from the Ruhr.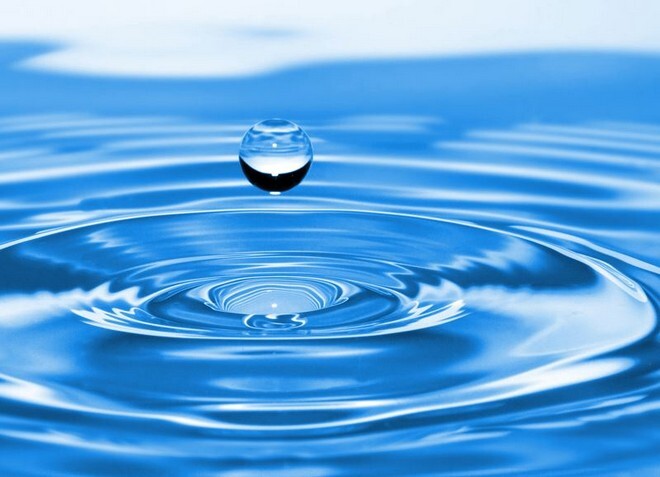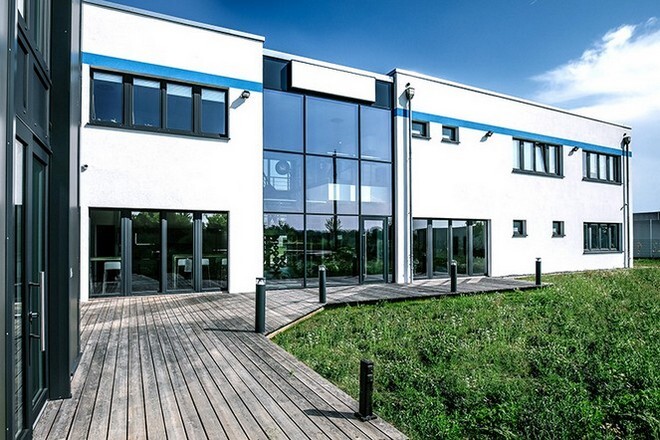 Drinking water treatment Essen with high-tech system solutions
Cleanly treated drinking water is the most important food. People can go for weeks without solid food as long as they have water to drink. Without water, they survive for a maximum of four days.
Pure, drinkable tap water is a matter of course in Germany, but seen worldwide it is a privilege. In this country, public water supplies are subject to the strict regulations of DIN 2000 and 2001, the German Drinking Water Ordinance (TrinkwV) and the General Ordinance on the Supply of Water (AVBWasserV). The high quality of the water can only be guaranteed by water treatment with state-of-the-art measurement and control technology and system solutions for process monitoring.
Essen water from one of the most modern water treatment plants in Europe
Essen water from one of the most modern water treatment plants in Europe
Essen's most essential water source is the Ruhr River. The name of this river is mistakenly associated primarily with industrial landscapes. In fact, it only flows through the Ruhr region on its last river kilometers and, to be more precise, only touches it on its southern edge. Most of the river's course leads through the forests, mountains and nature reserves of the Sauerland and Rothaargebirge. Again and again the water is stored in scenic reservoirs.
In the course of the river, natural self-renewal of the raw water takes place, among other things through soil filtration. But this is no longer sufficient for today's health, hygiene and disinfection needs, especially since soils can be polluted and the air contaminated. There is therefore no way around modern water treatment plants with the latest regulation, measurement and control technology.
The two waterworks in Essen-Überruhr and Horst/Burgaltendorf, which once operated separately, have been merged to form a combined waterworks. Essen thus draws from one of the most modern water treatment plants in Europe. In Burgaltendorf, the raw water is taken from the Ruhr. Water treatment begins with natural sedimentation, fast filtration and slow filtration.
Water treatment in Essen: State-of-the-art technology ensures highest quality
Water treatment in Essen: State-of-the-art technology ensures top quality
The first station in the Burgaltendorf water treatment plant is ozonation. Here, for example, iron and manganese, but also organic compounds are broken down – under permanent monitoring by state-of-the-art ozone equipment and ozone measuring technology. If necessary, this is followed by flocculation, in which turbid substances are combined to form larger, filterable units. Multi-layer filtration completes the run through waterworks one.
From Burgaltendorf, the water flows to treatment plant number two in Überruhr. Here, adsorption first takes place using granular activated carbon in the fixed-bed filter. This frees the water from further undesirable organic compounds and trace substances. Subsequently, the water is physically deacidified of excess carbon dioxide. In many water treatment plants, this is done chemically in an ion exchange process using caustic soda. The last step of water treatment in Essen is UV systems for water disinfection instead of adding chlorine dioxide. Thus, the water treatment for Essen works completely without chemicals.
Two pumping stations then transport the drinking water into the pipeline systems of Stadtwerke Essen and Gelsenwasser. In addition to Essen and Gelsenkirchen, the utilities also supply Bochum, Hattingen, Herne, Sprockhövel and Velbert-Langenberg.
Drinking water, process water and ultrapure water from the Ruhr
Only tests of water quality allow complete safety for consumers. Samples are taken regularly from the Essen water extraction plant. Checks are also carried out at around 80 locations in the city area and at drinking water reservoir plants. Indispensable helpers for ensuring water quality are measuring devices from Neomeris for determining water hardness and over 20 other parameters.
By the way, Essen's water is soft. At an average of around 7.2 degrees of German hardness, it has fewer calcium or magnesium concentrations than hard water (source: Stadtwerke Essen). One advantage: washing machines, faucets or coffee machines do not calcify as quickly.
Drinking water is not everything: An industrial city like Essen also needs process water and ultra-pure water. The former must be free of substances that could damage production equipment. The latter must be free of foreign substances such as calcium or magnesium and any other impurities. It is used in the food industry and semiconductor production, but also in the manufacture of pharmaceuticals.
A guarantor of top quality: high-tech control, measurement and regulation technology from Neomeris, Hildesheim, for Essen water treatment.