Horiba 9631-10D (for hydrofluoric acid or HF samples)
510,00 €*
* Preise exkl. MwSt. zzgl. Versandkosten.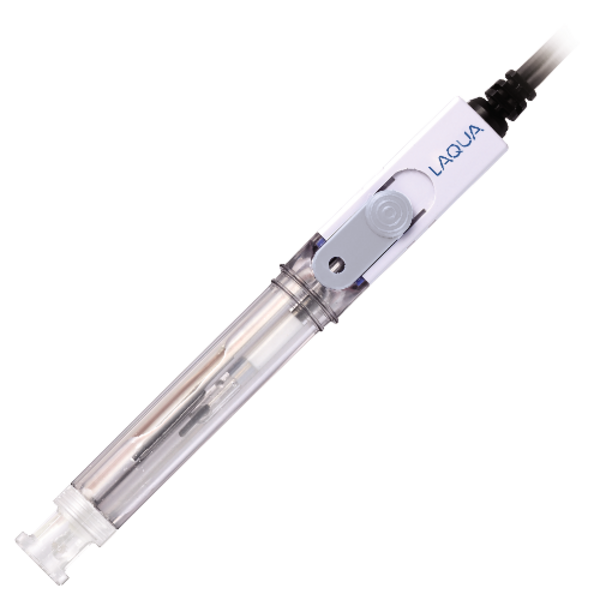 Produktinformationen
Maße: 250 x 50 x 50 mm
Gewicht: 0,230 kg
Messparameter: pH | Temperature
Messbereich: pH: 2 to 12 | Temperature: 0 to 60 °C
Einsatzbereich: Waste Water Treatment and Disposal after etching processes
Beschreibung
Beschreibung "Horiba 9631-10D (for hydrofluoric acid or HF samples)"
Manufacturer number: 320052411
This plastic-body, refillable pH electrode with integrated temperature sensor can measure 1% hydrofluoric acid solution (at 25°C, immersed for 1min) for about 1000X. Suitable for drain water measurement after etching process.