XS REVIO measuring instrument in carrying case
1.420,00 €*
* Preise exkl. MwSt. zzgl. Versandkosten.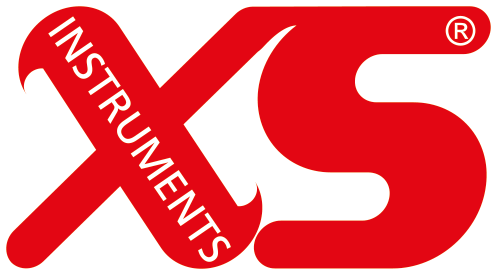 Produktinformationen
Maße: 185 x 85 x 45 mm
Gewicht: 0,455 kg
Messparameter: pH, mV, ORP, ISE, Conductivity, TDS, Salinity, Resistivity, Dissolved Oxygen and Temperature
Messbereich: see technical specifications
Beschreibung
Beschreibung "XS REVIO measuring instrument in carrying case"
The XS REVIO is a professional portable multi-parameter meter that can be powered in three different ways (battery, PC, AC adapter). It has an illuminated color graphic display for excellent data visualization in all lighting conditions, also thanks to the possibility of automatically and manually adjusting the contrast and illumination of the display.
Measurement of pH, mV, ORP, ISE, conductivity, TDS, salinity, resistivity, dissolved oxygen and temperature.
Online help with setup and calibration allows easy and immediate use of the instrument.
Simultaneous display of multiple parameters that can be selected by the operator. Automatic pH calibration with USA and NIST buffers up to 5 points and 5 user defined points.
Automatic ORP calibration 1 point. Automatic conductivity calibration with up to 4 points and 1 user defined point.
Adjustable reference temperature and selectable cell constant. Automatic O2 calibration up to two points (0% - 100%). Display of calibrated points with symbols.
GLP functions: Date and time, display of calibration data and calibration period setting.
Manual and automatic data logger with the possibility of downloading the data to a PC via micro USB.
Display of measurement stability and possibility to select 3 stability levels. All processes are constantly monitored and signaled to the operator by the colored LED above the display and by self-diagnostic messages.
The following pre-assembled case variants are available for selection:
Variant 1:
with digital electrode 201 T DHS, cell 2301T and polarographic oxygen sensor, built-in temperature sensor and 3 m fixed cable, in
compact
case (manufacturer's number: 50110952).
Variant 2:
with pH electrode 201T/3MT , 2301T cell (conductivity), polarographic oxygen sensor, built-in temperature sensor and 3 m fixed cable each, in compact case (manufacturer's number: 50110912)
Variant 3:
complete with pH electrode 201T/3MT and polarographic sensor DO7/3MT, both with built-in temperature sensor and fixed cable 3m,
in compact case
(manufacturer number: 50110922)
Variant 4:
complete with conductivity cell 2301T/3MT and polarographic sensor DO7/3MT, both with built-in temperature sensor and fixed cable 3m. Additionally S7-BNC cable and NT55 temperature sensor, each 3m cable, in compact case (manufacturer number: 50110942)
Variant 5:
with S7-BNC cable and NT55 temperature sensor, both 3m cable, in compact case (manufacturer number: 50110932)