Milwaukee T76 waterproof high range Total Dissolved Solids Pen (TDS) with automatic temperature compensation (ATC) and replaceable probe
35,80 €*
* Preise exkl. MwSt. zzgl. Versandkosten.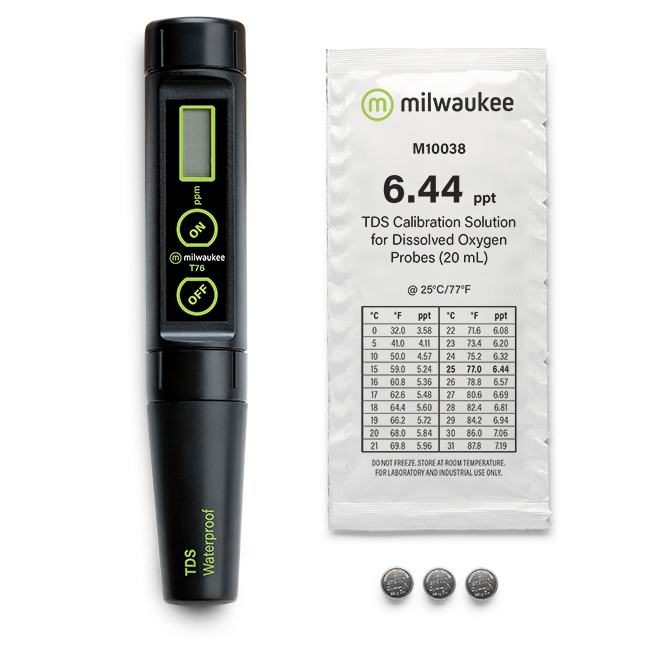 Produktinformationen
Maße: 66 x 47 x 255 mm
Gewicht: 0,100 kg
Messparameter: total dissolved solids (TDS)
Messbereich: 0 to 9990 ppm (mg/l)
Einsatzbereich: IP65
Beschreibung
Beschreibung "Milwaukee T76 waterproof high range Total Dissolved Solids Pen (TDS) with automatic temperature compensation (ATC) and replaceable probe"