Milwaukee MW801 PRO, 3-in-1 pH/EC/TDS meter
203,30 €*
* Preise exkl. MwSt. zzgl. Versandkosten.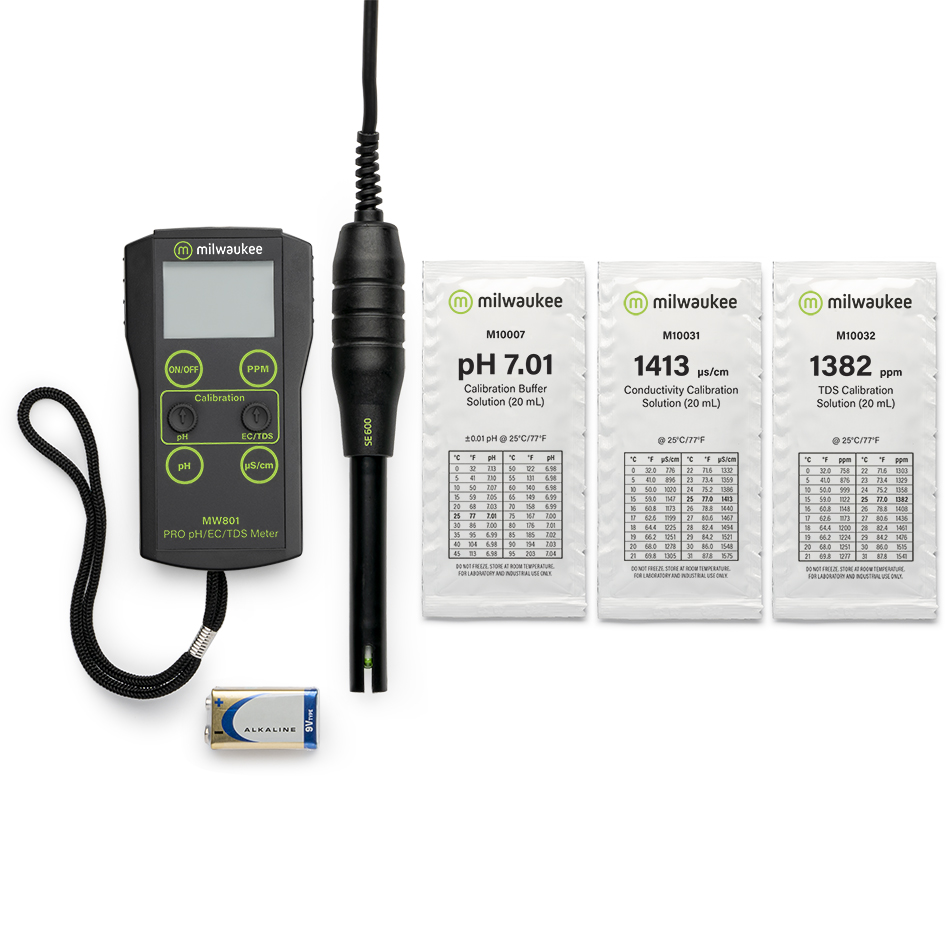 Produktinformationen
Maße: 268 x 122 x 118 mm
Gewicht: 0,640 kg
Messparameter: pH, EC (Electrical Conductivity), TDS (Total Dissolved Solids)
Messbereich: pH: 0.0 to 14.0 pH | EC: 0 to 1990 µS/cm | TDS: 0 to 1990 ppm
Beschreibung
Beschreibung "Milwaukee MW801 PRO, 3-in-1 pH/EC/TDS meter"
This 3-in-1 low range combination meter allows you to measure pH, EC (conductivity) and TDS with a single meter and probe.
It comes complete with the SE600 combined pH/EC/TDS probe, a 20 ml bag of pH 7.01 buffer solution, a 20 ml bag of 1413 µS/cm calibration solution, a 20 ml bag of 1382 ppm calibration solution, a 9 V battery and instructions.