Milwaukee MW102-FOOD PRO+ 2-in-1 pH and Temperature Meter for Food
213,30 €*
* Preise exkl. MwSt. zzgl. Versandkosten.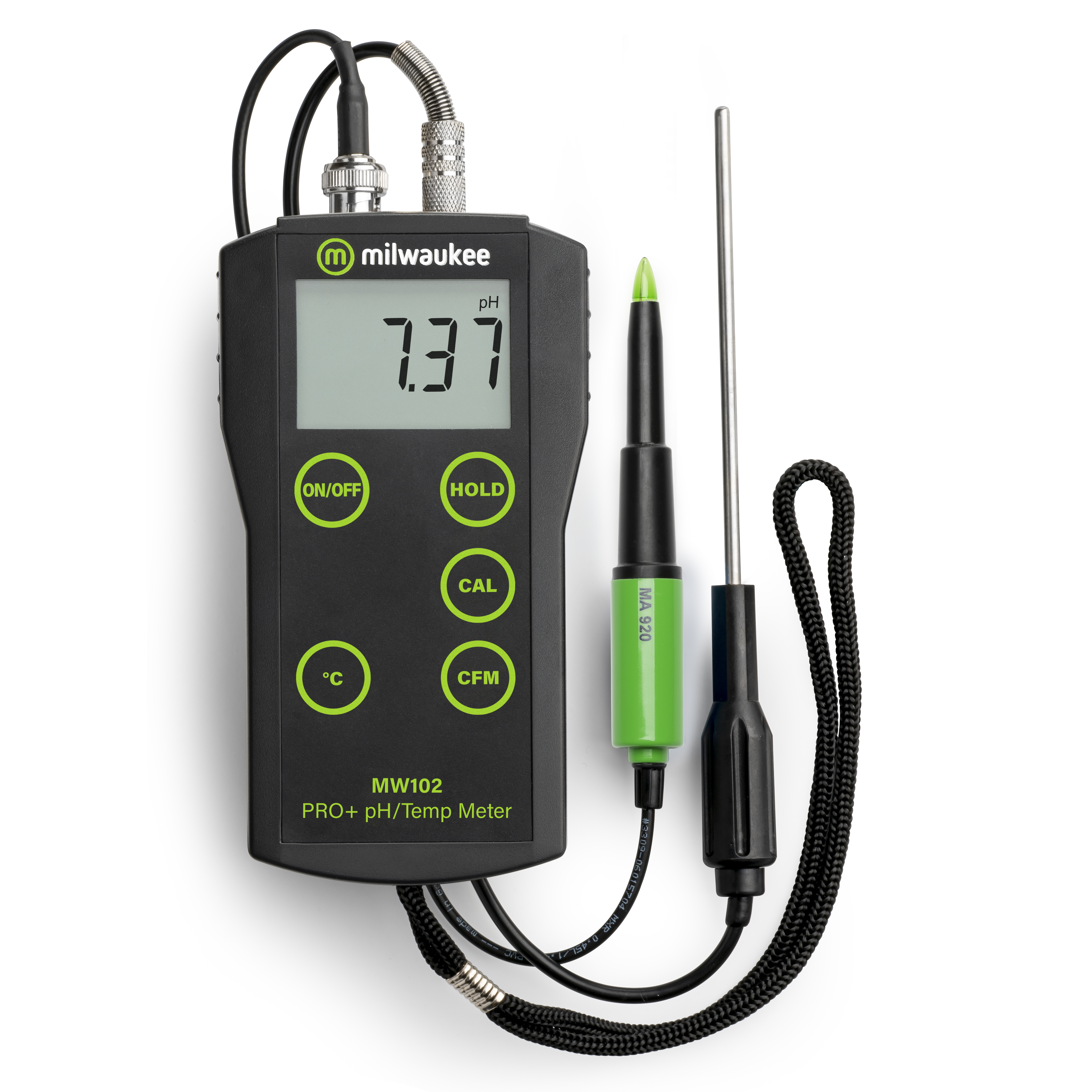 Produktinformationen
Maße: 212 x 145 x 67 mm
Gewicht: 0,500 kg
Messparameter: pH | Temperature
Messbereich: pH: 0.00 to 14.00 pH | Temperature: -5 to 104°C (23 to 104°F)
Beschreibung
Beschreibung "Milwaukee MW102-FOOD PRO+ 2-in-1 pH and Temperature Meter for Food"
This Meter is a specialist food pH meter and probe combination specifically designed for the pH analysis of semi-solid foods such as processed meats, soft cheeses, soups, sauces, and sushi rice.
Accuracy
With two point calibration, the meter can be quickly calibrated to a higher accuracy compared with one point calibration.
The MW102 meter has accuracy to ± 0.02 pH. 5x more accurate than some alternative meters.
The meter comes with both a pH probe and temperature probe allowing the meter to automatically adjust the pH reading for the effect of temperature.
The temperature probe can also be used as a very accurate thermometer.
Special features:
- Fast easy to read results with large digital LCD readout
- Extreme accuracy to ±0.02 pH and extended range (-2.00 pH to 16.00 pH)
- Lightweight and portable
- Easy measurement: just place the probe in the sample, gently stir and wait for the reading to stabilize
- Simple push button, automatic two-point calibration for increased accuracy
- Food grade electrode with a rugged, easy-to-clean, PVDF body, a conical tip for use with semi solids with a screw on cap to ensure proper storage
- Rugged stainless temperature probe
- 3 feet probe cables for extra flexibility when testing
- Auto shut off and low power demand with approx. 300 hours of continuous use (battery included)