Horiba LAQUAtwin Nitrate Ion (NO3-) Tester for crops, in carrying case with 5 Pipettes, Crop sample press, 3 cups
464,00 €*
* Preise exkl. MwSt. zzgl. Versandkosten.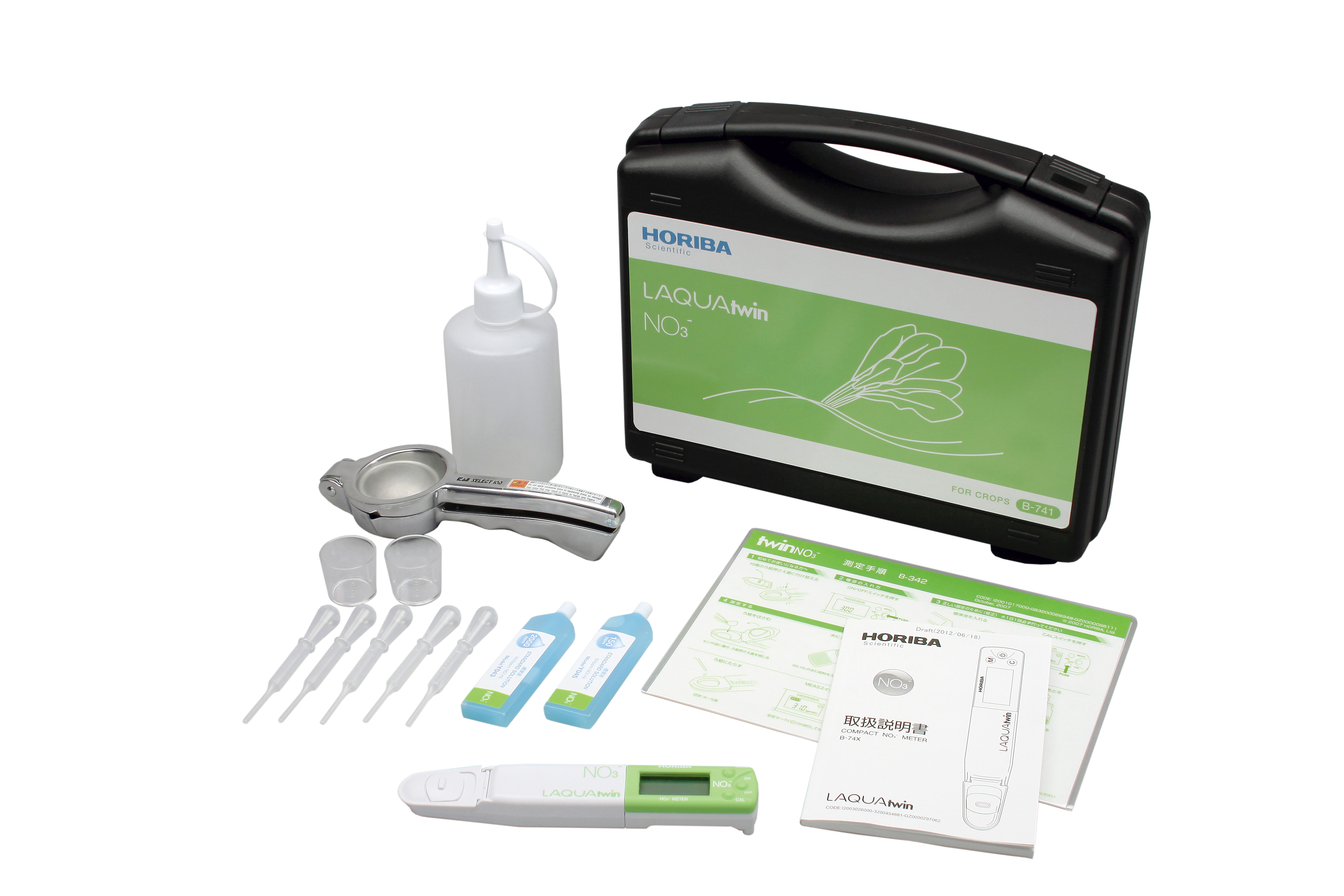 Produktinformationen
Maße: 280 x 240 x 90 mm
Gewicht: 1,170 kg
Messparameter: Nitrate Ion | Temperature
Messbereich: NO3-: 6 to 9900 ppm (mg/L) - (0.1 to 160 mmol/L) | NO3-N: 1.4 to 2200 ppm (mg/L)| 0 to 50.0 ºC
Beschreibung
Beschreibung "Horiba LAQUAtwin Nitrate Ion (NO3-) Tester for crops, in carrying case with 5 Pipettes, Crop sample press, 3 cups"
The LAQUAtwin Nitrate Ion Handheld Tester (NO3-11C) included in the analysis kit is pre-set by the factory to the relevant calibration points 300PPM and 5000PPM for plant sap analysis.

Manufacturer Part No. 3200689163 | B-741