* Preise exkl. MwSt. zzgl. Versandkosten.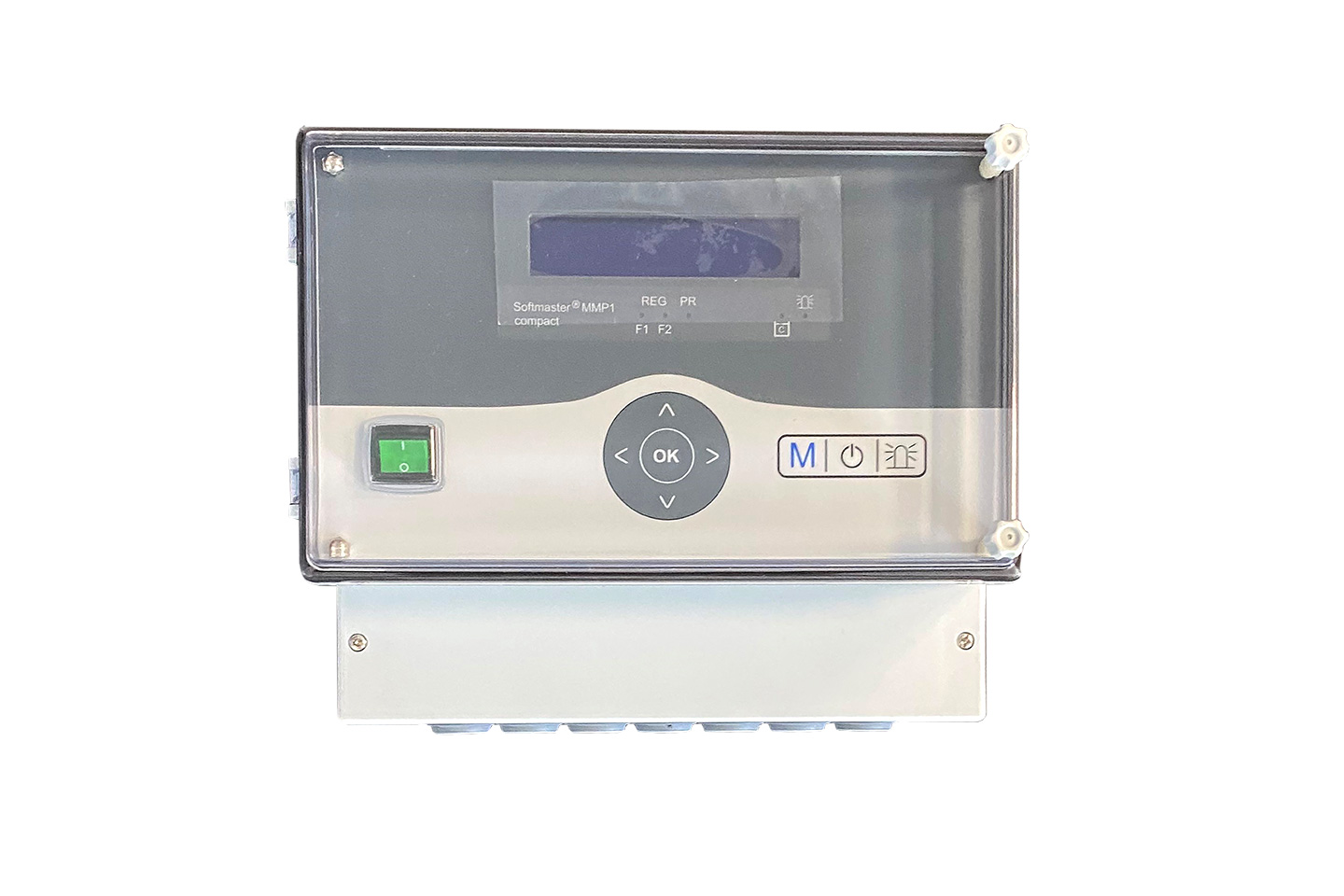 Produktinformationen
Maße: 370 x 330 x 190 mm
Gewicht: 3,100 kg
Einsatzbereich: Boiler houses, cooling towers softening and reverse osmosis; 1 and 2-filter change over plant via central control valves or pilot distributor
Menüführung: D, GB, F, I, NL, PL
Unser Kommentar: wall-mounted
Beschreibung
Beschreibung "Softmaster® MMP compact"
Steuerung Softmaster® MMP compact für die vollautomatische Regeneration von Wasserenthärtungsanlagen; geeignet für Zentralsteuerventile oder Pilotverteiler, angesteuert über elektrischen Wechsel- oder Impulsschalter für Einfilter-, Zweifilter-Wechselschaltung; mengen-, zeit- oder qualitätsgesteuerte Regenerationsauslösung.
Leistungsprofil:
• 4 Relaisausgänge für 2 Filter, Betriebsventile und Synchron-Kontakt
• 1 potenzialfreier Relaisausgang für Störmeldung/Zusatzprogramm
• 12 V-Stromversorgungsausgang für Wasserturbine
• 5 Eingänge für Wasserzähler, Regenerations-Start/Regenerations-Stop, Soleniveau-Leer und externer Zusatzprogramm-Start
• Echtzeituhr
Technische Daten:
Schutzart: IP54 / I
Netzanschluss: 24 V, 115V, 230 V
Abmessungen (B x H x T): ca. 257 x 214 x 135 mm
Gewicht: ca. 1,6 kg
4 Relaisausgänge
5 Eingänge