HyMo-Box Temperature Check
* Preise exkl. MwSt. zzgl. Versandkosten.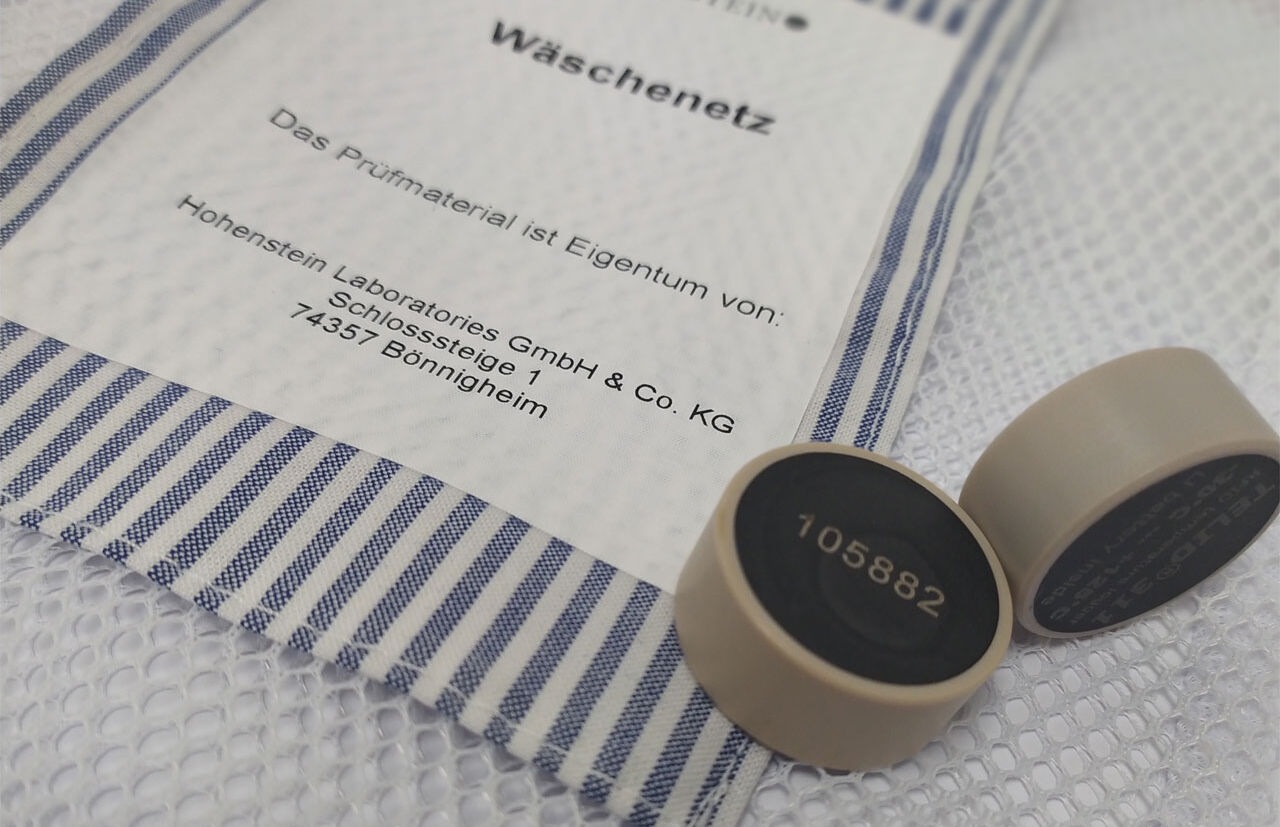 Produktinformationen
Maße: 285 x 220 x 198 mm
Gewicht: 1,890 kg
Einsatzbereich: Check the performance characteristics of washing machines in laundry operations, care facilities, etc.
Unser Kommentar: If you wish an additional quantitative evaluation (counting of surface contact cultures), please add the "Option - Quantitative Evaluation HyMo-Box" according to your order.
Beschreibung
Beschreibung "HyMo-Box Temperature Check"
With our HyMo box "Temperature Check" you can check whether washing machines comply with the selected temperature ranges and thus document the proper condition of your appliances in everyday use.
Load your washing machine or washing cycle machine as usual with the laundry that accumulates and add the laundry net with a temperature data logger that you receive from us.
After the wash cycle, simply return the laundry net free of charge to our partner, the Hohenstein Institute. At the same time, you can take samples of the laundry and washing machine environment with the RODAC plates that are also supplied and send them to the Hohenstein Laboratory.
After evaluating the samples, you will receive a clear temperature-time diagram from the Hohenstein Institute. Based on the temperature curve, you can see whether the (temperature) specifications of the selected washing programme are actually being adhered to, for example with regard to listed, disinfecting washing processes.
Scope of delivery HyMo-Box Temperature Check Basic
20 RODAC plates for testing surfaces (40 RODAC plates "Temperature-Check XL")
1 x laundry net with temperature logger (2 x laundry net with temperature loggers "Temperature-Check XL")
1 waterproof pen
1 bottle of hand disinfectant
1 cooling element
Instructions
Sampling plan