409,70 €*
* Preise exkl. MwSt. zzgl. Versandkosten.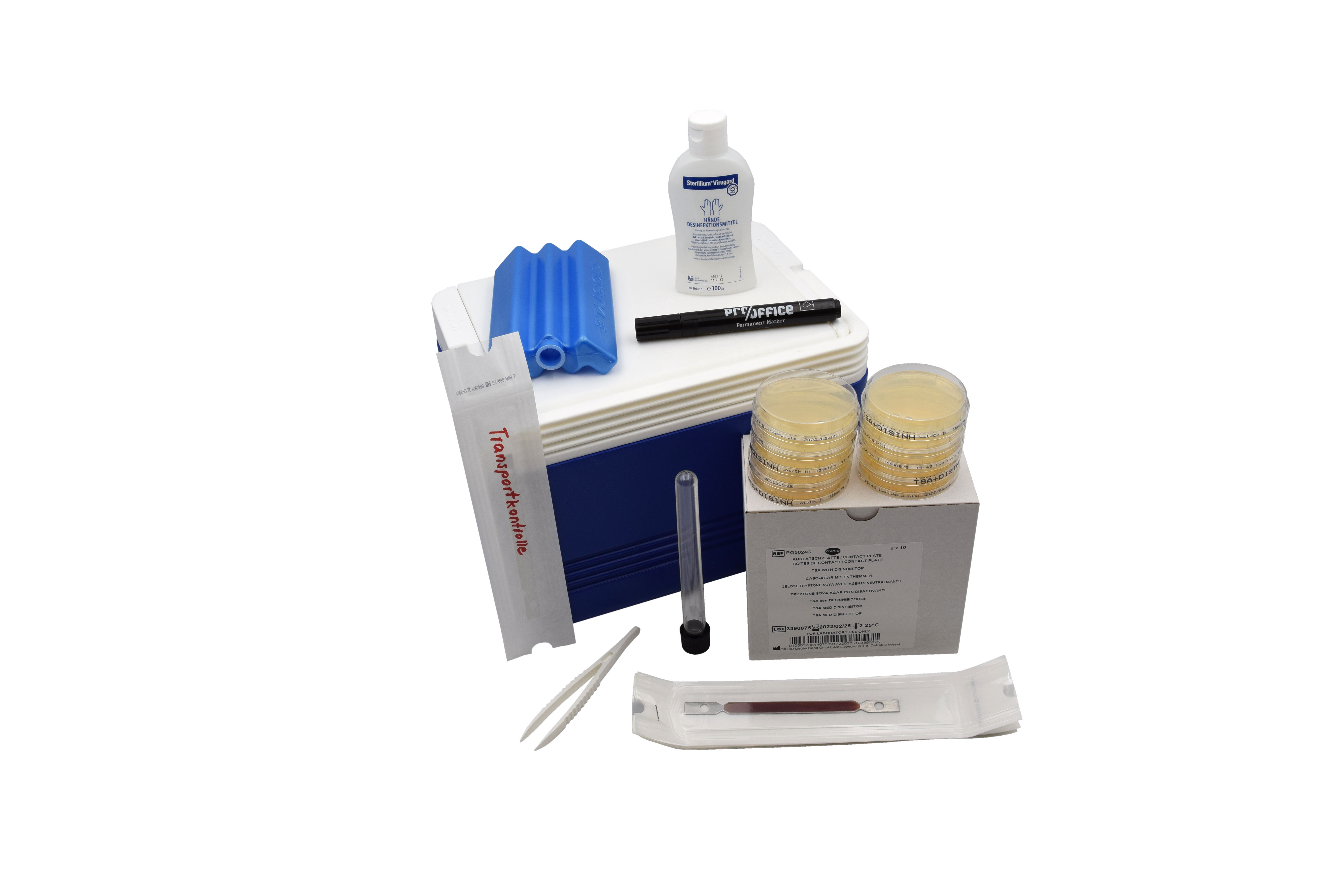 Produktinformationen
Maße: 285 x 220 x 198 mm
Gewicht: 2,090 kg
Einsatzbereich: Check the hygienic cleanliness of your dishwashers in areas such as gastronomy, communal catering, etc.
Unser Kommentar: If you wish an additional quantitative evaluation (counting of surface contact cultures), please add the "Option - Quantitative Evaluation HyMo-Box" to your order.
Beschreibung
Beschreibung "HyMo-Box Kitchen Check"
The HyMo-Box "Kitchen Check" allows you to check the cleaning and disinfection performance of dishwashers. You receive reliable confirmation that the disinfection performance of the process used is sufficient.
Wash your dishes as usual with the programme you have chosen and the detergent you usually use by placing the bioindicators from the HyMo box into the cutlery tray of your dishwasher.
After running through the rinse cycle, you can take additional swab samples from the dishwasher, the cleaned dishes and the surrounding area using the RODAC plates provided and send them back to our partner, the Hohenstein Institute, free of charge together with the bioindicators for microbiological laboratory testing. The Hohenstein Institute tests in accordance with the DIN 10510 and DIN 10512 standards and tells you how hygienically your appliances are working.
Scope of delivery HyMo-Box Kitchen-Check
20 RODAC plates for testing surfaces
8 bioindicators in blister packaging
8 empty sterile tubes
1 transport control bioindicator
1 sterile tweezers
1 waterproof pen
1 bottle of hand disinfectant
1 cooling element
Instructions
Sampling plan