Advanced pH/mV/ORP/conductivity/TDS/salinity/temp. pocket tester in measuring case – multi-tester
192,60 €*
* Preise exkl. MwSt. zzgl. Versandkosten.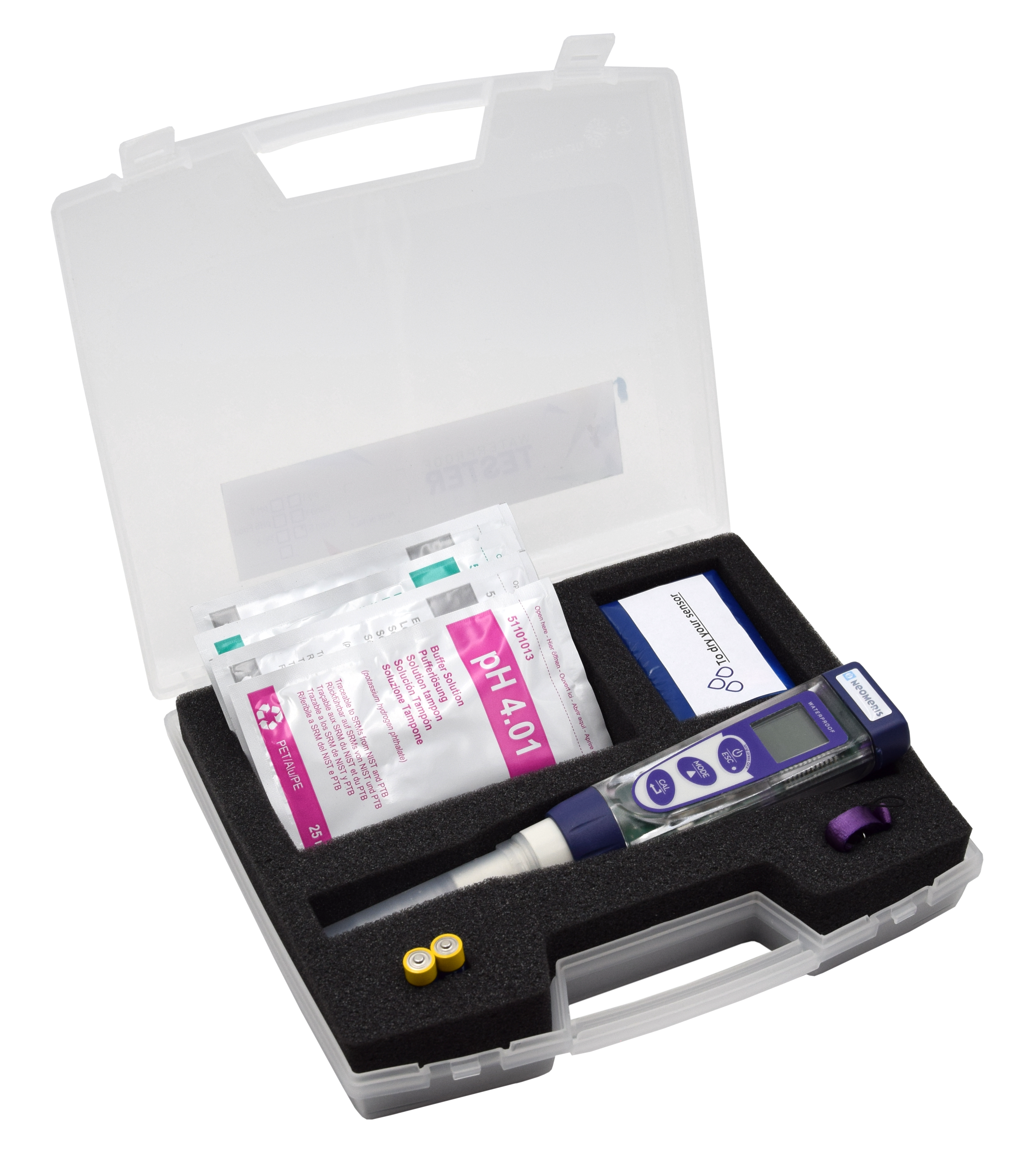 Produktinformationen
Maße: 300 x 200 x 170 mm
Gewicht: 0,300 kg
Messparameter: pH | mV (pH) | ORP | Conductivity | TDS | Salinty | Temperature
Messbereich: -2 pH...16 pH | -1000 mv...+1000 mv (pH) | -1000 mv...+1000 mv | 0,01 uS…199,99 mS | 0,01 ppm ... 199,9 ppt | 0,01 mg/l ... 100,0 g/l | 0 … 60 °C
Beschreibung
Beschreibung "Advanced pH/mV/ORP/conductivity/TDS/salinity/temp. pocket tester in measuring case – multi-tester"
Dear customers, our handy pocket tester analysis case protects your handheld tester safely and also offers you space for the required calibration and buffer solutions. The 25ml sachet or 70ml bottle solutions matching the tester can be accommodated in the foam blank.
Your analysis case consists of the following components:
1x pocket tester
1x pH 4.01 buffer solution (25ml sachet)
1x pH 7.00 buffer solution (25ml
sachet
or 70ml bottle)
1x conductivity calibration solution EC 1413 µS/CM (
25ml sachet or 70ml bottle)
1x 475mV ORP solution (70ml bottle)
1x storage solution (25ml sachet)
2x batteries
1x lanyard for the pocket tester
1x pack of tissues
You can also purchase the case separately to safely store your existing testers and always have the appropriate calibration and buffer solutions on site in the case.
IP protection class: IP67