Milwaukee MW500 PRO portable ORP meter for fast and reliable results
120,90 €*
* Preise exkl. MwSt. zzgl. Versandkosten.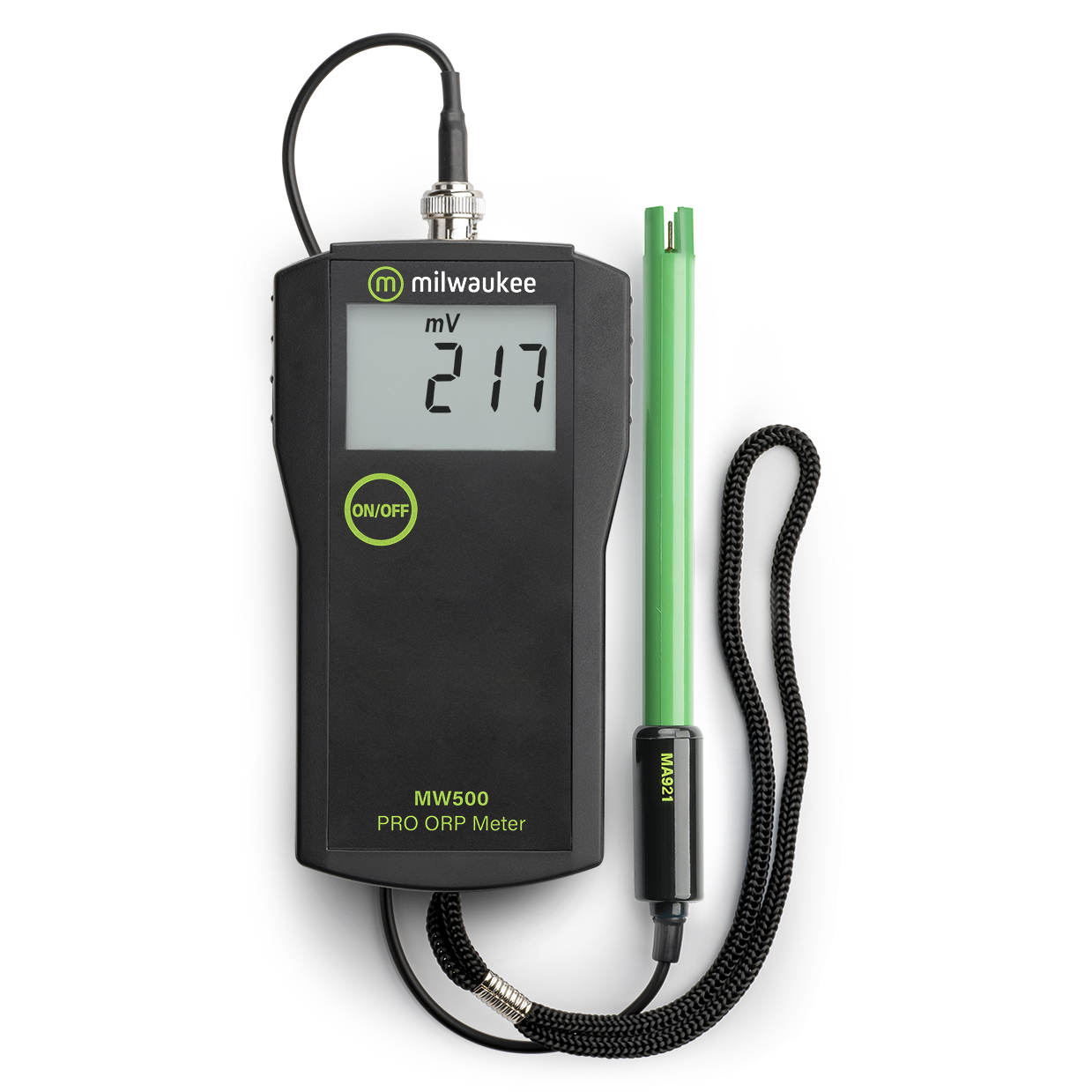 Produktinformationen
Maße: 212 x 145 x 67 mm
Gewicht: 0,400 kg
Messparameter: ORP
Messbereich: ±1000 mV
Einsatzbereich: Aquariums, swimming pools, spas as well as other water quality monitoring applications.
Beschreibung
Beschreibung "Milwaukee MW500 PRO portable ORP meter for fast and reliable results"
It performs ORP measurements with a range of ±1000 mV.
The MW500 PRO ORP meter is one of the most popular meters because of its reliable, quick and easy operation and accuracy.
It is preferred by people who want to choose their testing programme when they have a constant need to maintain values.
Common uses include aquariums, swimming pools and spas, and other water quality monitoring applications.
The PRO ORP meter can also be used to measure sulphur dioxide in wine using the manual ripper titration method.