Milwaukee MA888 Digital Ethylene Glycol Refractometer
163,90 €*
* Preise exkl. MwSt. zzgl. Versandkosten.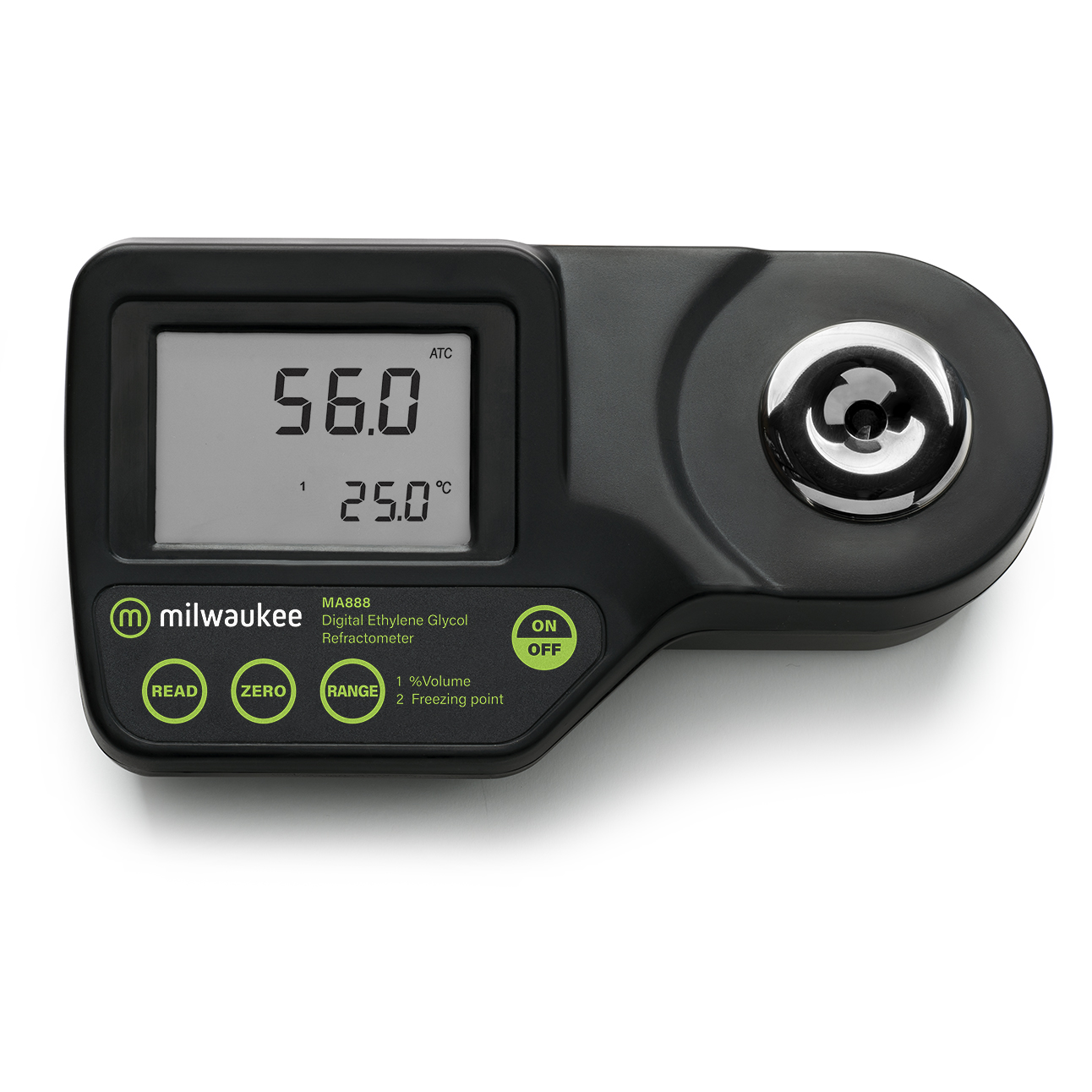 Produktinformationen
Maße: 300 x 200 x 150 mm
Gewicht: 1,000 kg
Messparameter: Volume, Freezing Point, Temperature
Messbereich: 0 to 100% Volume | Freezing Point 0 to -50°C (32 to -58°F) | Temperature 0 to 80°C / 32 to 176°F
Einsatzbereich: e.g. of ethylene glycol based coolants of antifreeze
Beschreibung
Beschreibung "Milwaukee MA888 Digital Ethylene Glycol Refractometer"
The MA888 is an potical instrument that employs the measurements of the refractive index to determine the % volume and freezing point of ethylene glycol based coolants of antifreeze.
The digital refractometer eliminates the uncertainty associated with mechanical refractometers and is easily portable for use in the field to optimize your cooling system.
The MA888 refractometer is an optical device that is simple and quick to use. Samples are measured after a simple user calibration with distilled or deionized water. Within seconds, the refractive index and temperature are measured and converted into one of two measurement units; % Volume or Freezing Point.
The Instrument utilizes internationally recognized references for unit conversion and temperature compensation for ethylene glycol solutions (e.g. CRC Handbook of Chemistry and Physics, 87th Edition).
The temperature (in °C or °F) is also displayed on the large dual level display along with helpful message codes.
Key features:
Dual-level LCD
Automatic Temperature Compensation (ATC)
Easy setup
Battery operation with Low Power indicator (BEPS)
Automatically turns off after 3 minutes of non-use