Milwaukee MA883 Digital Baumé Refractometer
163,90 €*
* Preise exkl. MwSt. zzgl. Versandkosten.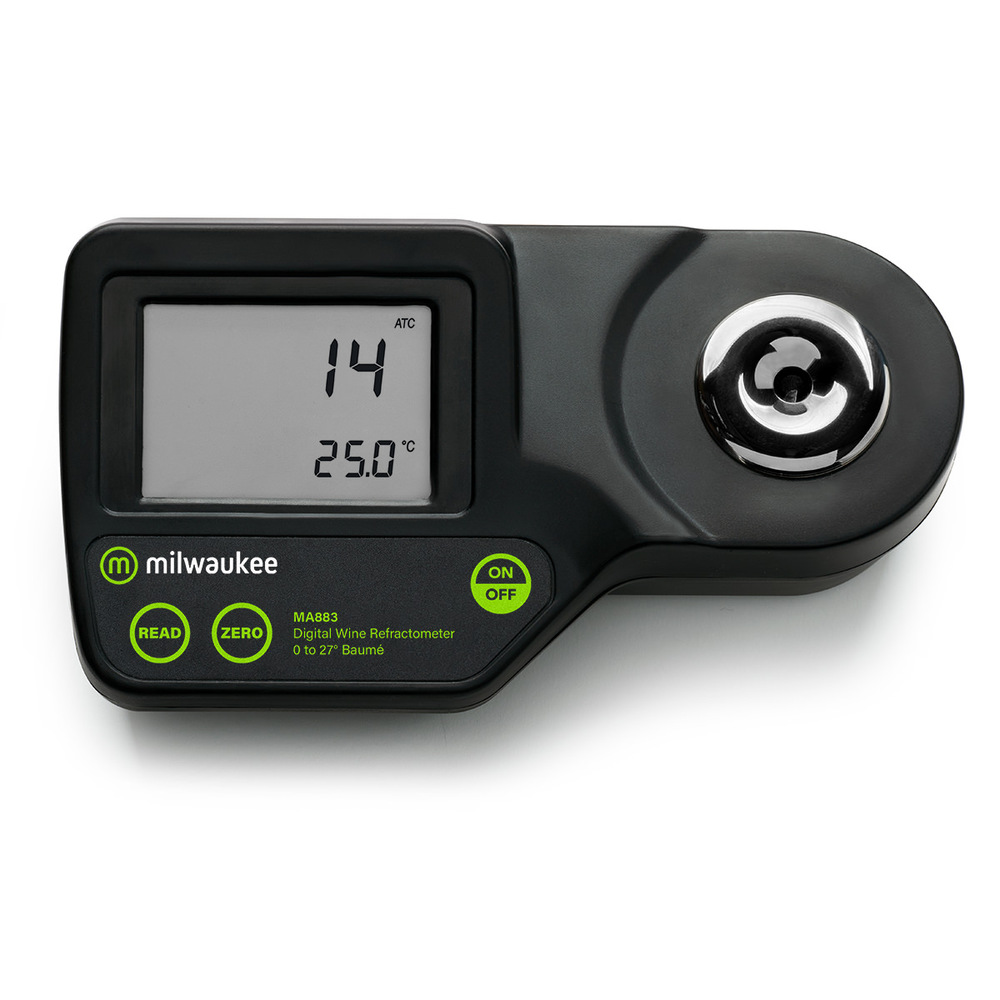 Produktinformationen
Maße: 300 x 200 x 150 mm
Gewicht: 1,000 kg
Messparameter: Baumé
Messbereich: 0 to 28% | Baumé: 0 to 80°C / 32 to 176°F
Einsatzbereich: e.g. Measurement of grape juice must
Beschreibung
Beschreibung "Milwaukee MA883 Digital Baumé Refractometer"
The digital refractometer is an optical instrument that measures the refractive index to determine the percentage Baumé content of sugar.