Horiba LAQUA EC210 Single-channel hand-held meter without electrode
* Preise exkl. MwSt. zzgl. Versandkosten.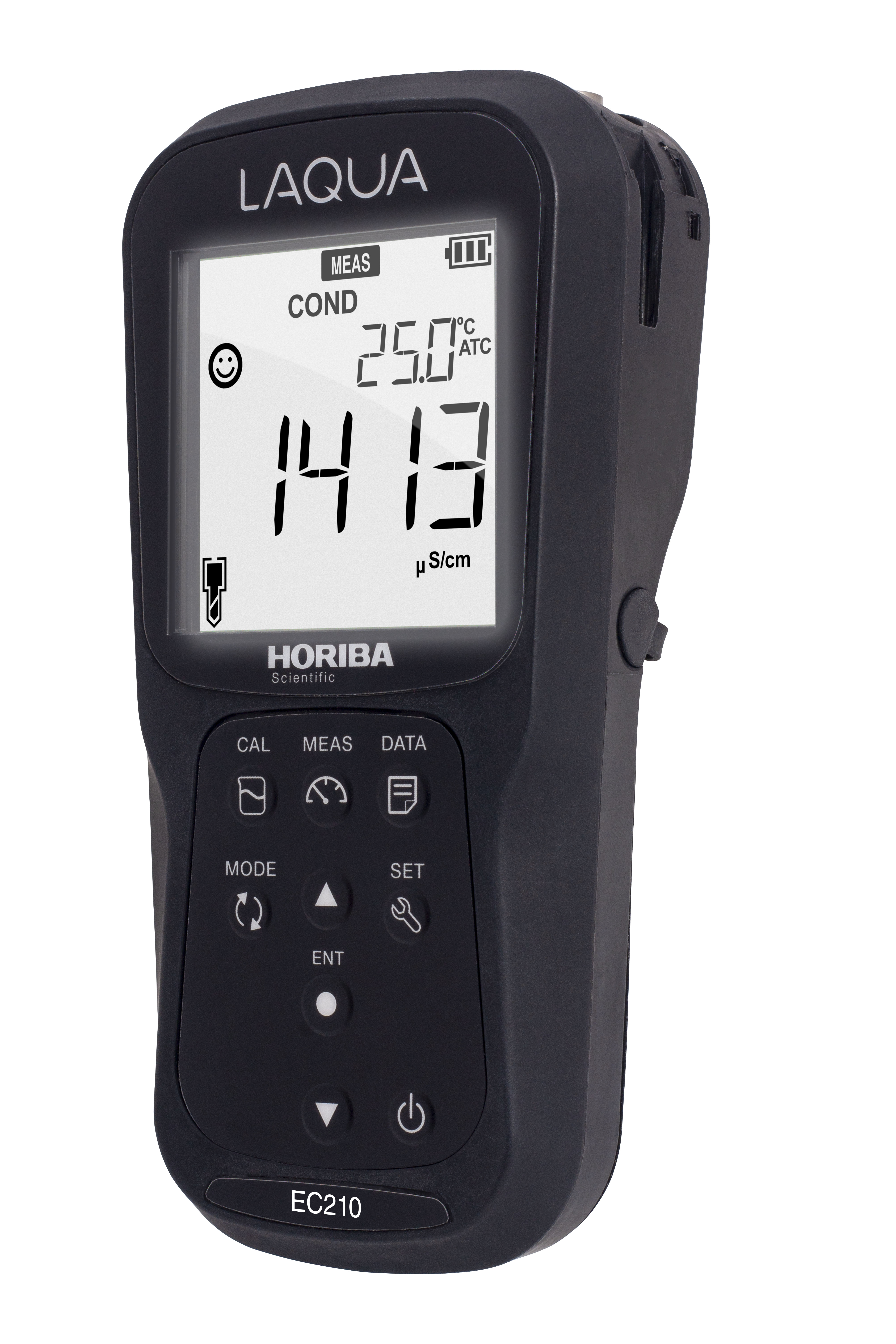 Produktinformationen
Maße: 200 x 100 x 60 mm
Gewicht: 0,300 kg
Messparameter: Conductivity value, TDS measurement, resistance value, salinity and temperature
Beschreibung
Beschreibung "Horiba LAQUA EC210 Single-channel hand-held meter without electrode"
The high-quality multi-parameter hand-held meters of the LAQUA 200 series manufactured by Horiba are suitable for use in the field under any conditions and in direct daylight thanks to their monochrome LCD display with LED backlight.
Another advantage of these devices is that the hand-held meters are very shock and scratch resistant due to the special rubber coating and offer a long operating time due to the AA 2500 mAh batteries used. An IP67 certification, which certifies dust-tightness and protection against temporary submersion for up to 30 minutes at a water depth of one metre, rounds off the professional overall package in addition to the ergonomic design and simple operation.
In the certainty of producing high-quality devices, the manufacturer Horiba offers you a three-year guarantee on the hand-held measuring devices of the LAQUA 200 series.
During the measurements, the user is supported by the display of instructions in the form of smiley symbols. This is intended to prevent operating errors that can lead to implausible measurement results. Furthermore, the measuring device has only 9 keys and no menu texts. This design decision serves, among other things, to ensure that the device can be operated as easily as possible during discontinuous use or when used by other users.
The Horiba meters have an electrode wear indicator, a lock function to "save" the current measured value on the display, automatic calibration functions and a self-diagnostic function. The fold-out stand on the back of the units means that you always have your hands free to carry out your measurements easily and safely.
EC220 version with GLP functions
Measurement data storage of 1000, instead of 500 data sets

Measurement and calibration data are stored GLP compliant with date and time stamp

PC communication via optional USB cable

RS232 printer function to print the measurement data
Scope of delivery:
Hand-held meter EC210 or EC220

2x AA battery

manual and quick reference guide
Manufacturer article number: