Horiba 9630-10D (for low conductivity samples)
340,00 €*
* Preise exkl. MwSt. zzgl. Versandkosten.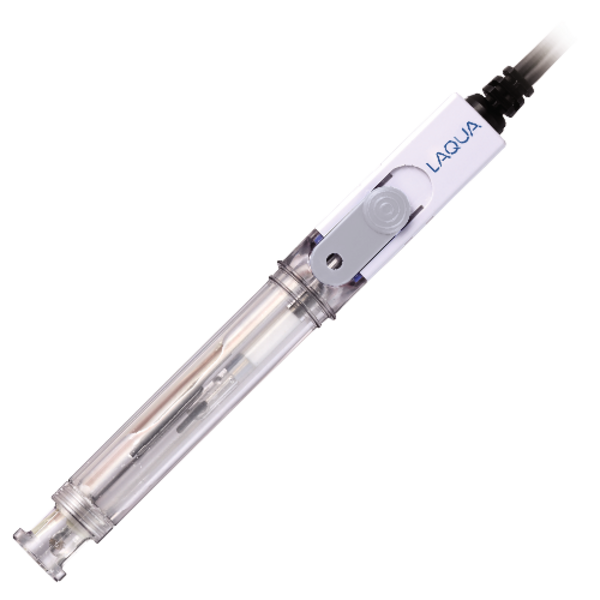 Produktinformationen
Maße: 250 x 50 x 50 mm
Gewicht: 0,230 kg
Messparameter: pH | Temperature
Messbereich: pH: 0 to 14 | Temperature: 0 to 100 °C
Einsatzbereich: Samples with of low conductivity and low buffer capacity like tap water and water treatment plants
Beschreibung
Beschreibung "Horiba 9630-10D (for low conductivity samples)"
Manufacturer number: 3200528726
This plastic-body, refillable pH electrode with integrated temperature sensor is recommended for pH measurement of samples that have low conductivity or buffering capacity. Suitable for tap water and quality control check in water purification plant.
Recommended to use with cleaning solution 230.